Hebrews 13:2 says, "Do not neglect to show hospitality to strangers, for by doing that some have entertained angels without knowing it."
Radical hospitality, rooted in our biblical understanding of God's abundant love and provision, helps us to imagine a world of plenty, rather than scarcity, and a world of welcome, rather than fear.
An unprecedented 70.8 million people around the world have been forced from home. Among them are nearly 25.9 million refugees, over half of whom are under the age of 18, according to the U.N. Refugee Agency.
In its Social Principles, The United Methodist Church recognizes all people, regardless of country of origin, as members of the family of God and opposes policies that separate family members from each other.
Resource inequality and the unequal development of nations resulting from human-made and natural disasters have caused massive displacement and forced migration. The United Methodist Church says, "In order to provide basic needs such as food, clothing, shelter, education, health care, and other necessities, ways must be found to share more equitably the resources of the world." (Social Principles, ¶163.E)
"Global migration as a factor in the quest for justice is a major priority of The United Methodist Church as a denomination that is global in vision, mission and ministries. This concern is rooted in both a biblical mandate for justice and a commitment to the future of the church." (Book of Resolutions, 6028)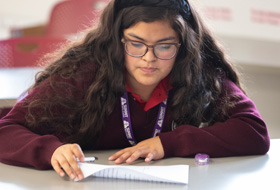 Surviving tribulations part of school's history
Lydia Patterson is struggling with COVID-19 and a closed border, but the president of the United Methodist school said, "We have seen worse."
Read more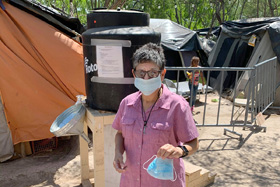 Pandemic threatening ministry with migrants
United Methodists are helping but are hampered by the COVID-19 pandemic, which separates them from face-to-face interaction with migrants.
Read more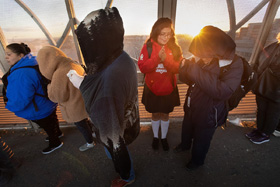 Lydia Patterson Institute is a dream maker for young students
The United Methodist college-preparatory school is supported by the South Central Jurisdiction and many local churches and individuals provide scholarships.
Read more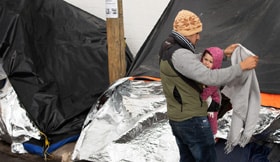 Summit leads United Methodists to heart of border woes
The United Methodist Immigration Task Force traveled to El Paso, Las Cruces, and Juárez to see effects of immigration policy that is keeping migrants stuck in Mexico.
Read more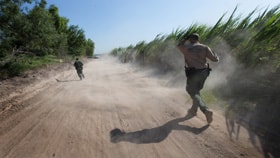 Paths collide for immigrants, border agents
Complex issues are challenging people on all sides of the immigration debate.
Read more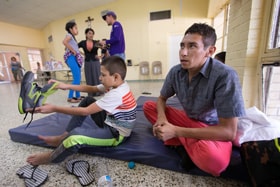 Faith communities provide respite, care for immigrants
Thousands of immigrants flowing into U.S. find temporary rest and respect with faith communities in Texas border towns.
Read more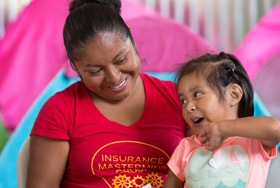 Struggling families find temporary shelter in small tents
Stories of pain and fear are common for immigrants landing on streets of Tijuana.
Read more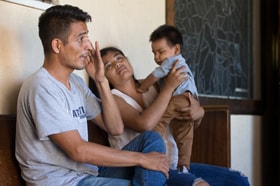 Church finds new life as immigrant welcoming center
Christ Ministry Center has offered shelter to more than 6,000 immigrants from around the world since 2016.
Read more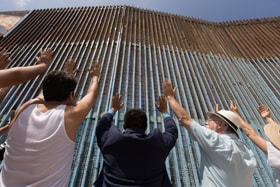 God's grace flows freely over wall between nations
The Methodist Church of Mexico and The United Methodist Church in the U.S. share communion each Sunday on beach divided by a border wall.
Read more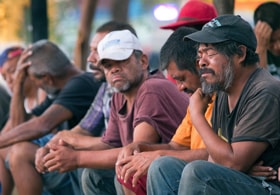 Love of Christ extends to immigrants living on street
Christians offering food for body and soul to immigrants living in deplorable conditions.
Read more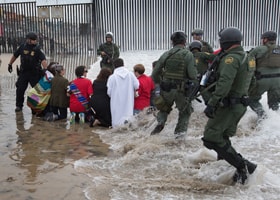 Faith leaders struggle to bring message of hope to migrants
More than 300 faith leaders — including United Methodists — walked to the border wall in San Diego to bring blessing to people in Tijuana.
Read more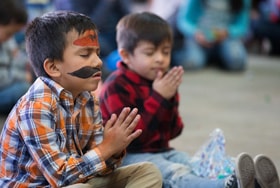 Christmas story crosses all borders
Children enjoy a Christmas party at a shelter for migrants, and the Las Posadas tradition demonstrates border walls cannot contain the story of Christ's birth.
Read more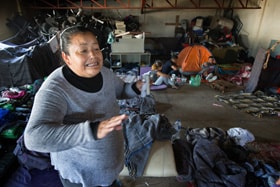 Churches learn to love migrants as family
Methodist churches in Mexico find offering food and compassion to migrants is transformative, pastors say.
Read more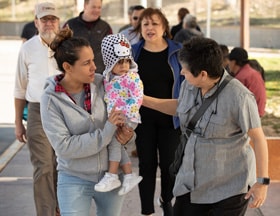 United Methodists respond to migrants at the border
The United Methodist Immigration Task Force saw United Methodists in action caring for migrants from around the world seeking asylum at border towns in Texas.
Read more