Lizbeth and two of her three children — Bridgette and Caleb — stood a little to the left of a long line of people in the shade of one of the pillars of El Divino Redentor Methodist Church.
Church volunteers were busy setting up tables of sandwiches, orange juice and hygiene bags.
The air was cool but the sun was hot and glaring. Three-year-old Bridgette and Caleb, 4, wanted to play — it's hard for little children to wait — but as soon as mama called, they scurried back and got tangled in her legs. Her oldest son, 10-year-old Alvaro Jose, waited back at the camp.
Down the street at Hosanna Refugio Para Mujeres, the director of the shelter was wringing her hands and praying hard for a way to feed the 500 people living inside.
With tears in her eyes, she thanked God and the people of the Methodist churches for answering her prayer for this morning meal. She said she usually has enough food to serve three meals a day, but today she was short on breakfast.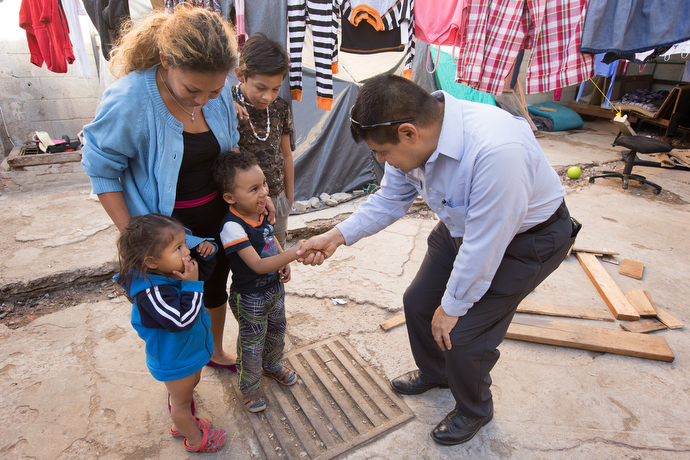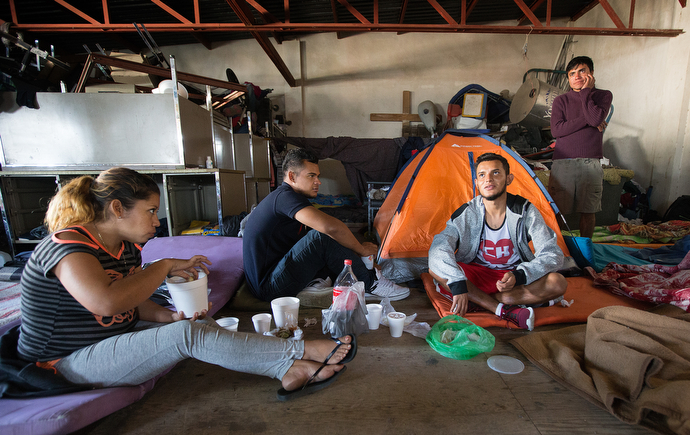 The shelter, run by the government and with donations from individuals, was established for homeless women. Since thousands of migrants from Central America started arriving, it has opened its doors to all.

Women and children live in one building and the men in another. A parking lot down the street also doubles as a shelter when needed.
The surroundings are bleak. Toilets overflow, there are large cracks in the concrete and people sleep on blankets on the floors. But Lizbeth is grateful to be here, she told the Rev. Joel Hortiales, director of Hispanic/Latino ministries for the United Methodist California-Pacific Conference. Hortiales is also a United Methodist missionary with the denomination's Board of Global Ministries.

She and her children are part of the migrant caravan that started its long journey on foot from Central American a few months ago.

Lizbeth needs medical attention and she would like to go to Chihuahua, Mexico, where she has heard medical care is cheaper and she has some family.
"It was so hard to travel," she said. "We ran out of money in Mexico City. People gave us a little money, but sometimes my children were hungry."
Despite the hard journey, she is happy to have made it this far.

"My husband abused me and my oldest child. We are looking at options for asylum," she said.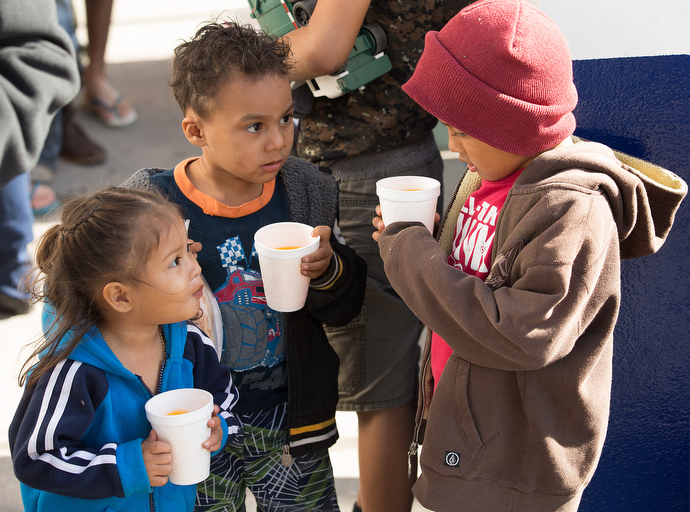 In Mexicali, La Santísima Trinidad and El Divino Redentor Methodist churches team up to feed people and visit them in the shelters. Pastors and members from the church witness to the migrants who come for the food.
"It is so sad," said the Rev. Jacob Van Der Schaaf, pastor at La Santísima Trinidad Church, who had been talking to one young man. "He cannot read or write."
In Tijuana, Nuevo Pacto Methodist Church brings food to feed people in two shelters.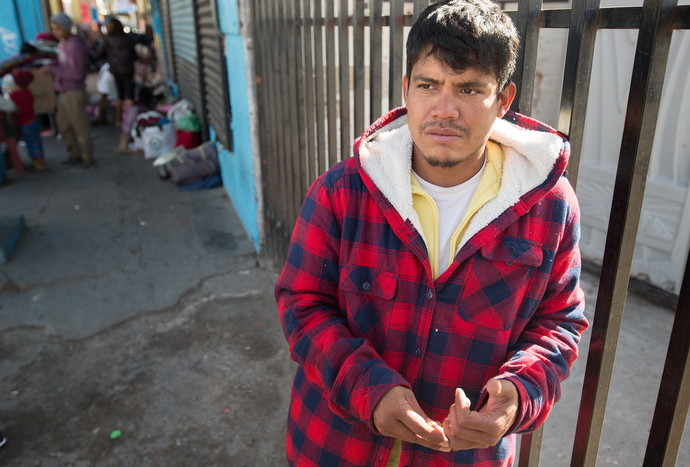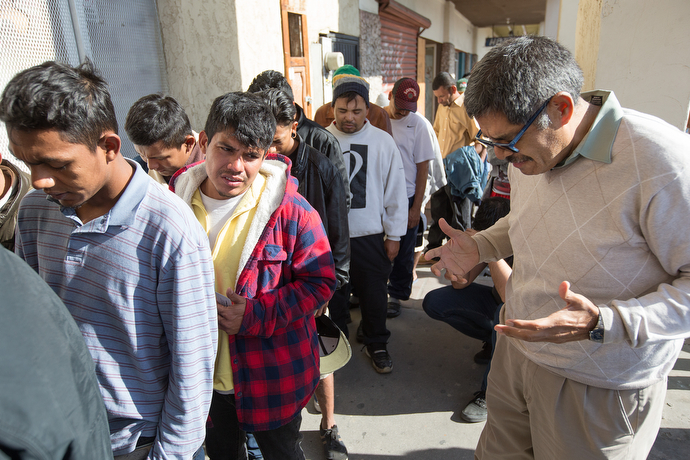 Why people migrate
The number of international migrants climbed from 85.5 million in 1970 to 258 million in 2017, according to United Nations sources, or about 3.4 percent of the world's population.
The United Methodist Board of Global Ministries and the United Methodist Committee on Relief welcomed the
Global Compact for Safe, Orderly and Regular Migration
signed by 164 nations. The United States did not participate or attend the conference held in Morocco.
"One of the compact's great values is in providing a framework for understanding the issues that cause movements of people today. It is a step toward shifting mindsets away from treating migration as something inherently bad to viewing it as a historical and continuing human reality influenced by unfolding political, social and economic factors," said Thomas Kemper, top executive of Global Ministries.
When the waves of people started arriving in Tijuana, Bishop Felipe Ruiz Aguilar said he saw an opportunity for the church to serve. More than 6,000 migrants were first sent to an old stadium near the border. They have since moved, most to a new shelter in Barretal, although some people still remain at the old site.

Samuel Brisino, 29, said he wants to stay at the old site because it is closer to the border. He likes seeing the wall from his tent and knowing he is so close to the U.S.

"I came here to help my family back home in Honduras," he said. "I am happy to be here, but I am emotionally scarred. I want to be in the U.S."
At night, volunteers from the Methodist Mexico church are out on the sidewalks handing out a hot meal to migrants.

The Rev. Arturo Gonzélez Sandouzl, pastor of Nuovo Pacto and commissioner of migrants for the Mexican Methodist Church, said he is often saddened that even people in his church don't understand the plight of the migrants.

People are divided because the economies of the U.S. and Tijuana are closely aligned, he said. Many people cross over to the U.S. for jobs and return home in the afternoons. They fear caring for the migrants will harm the relationship between the two countries.

"But some of these people who are disagreeing, they also arrived here looking for the dream of a better life. My father brought me to this city when I was 4 years old," he said.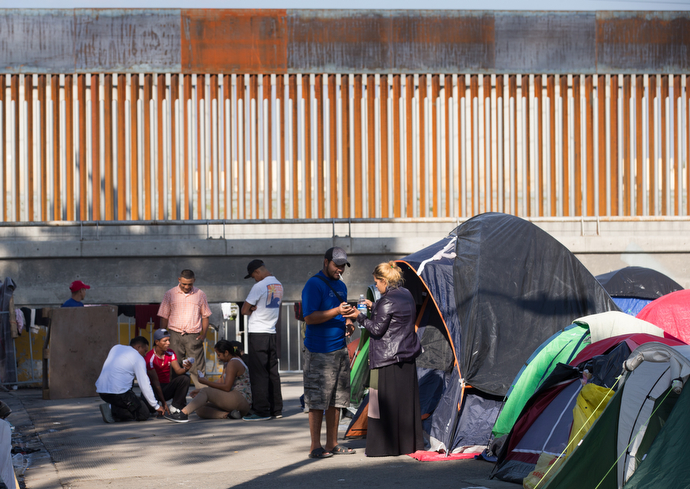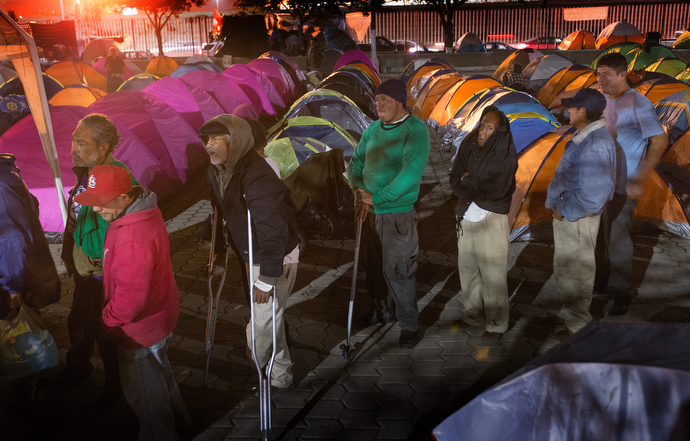 Gonzélez Sandouzl said he has heard many hard stories from the migrants who walked days and nights to arrive here. "They are tired. They have dirty feet, blisters," he said.
What does the church say?
In its Social Principles, The United Methodist Church recognizes all people, regardless of country of origin, as members of the family of God and opposes policies that separate family members from each other.
Read more about
immigration and the church
.
"One told me he walked 50 kilometers all one night. He said he slept in a tree. He took off his belt and tied himself to the tree to be safe," he said.
But his heart really breaks for the children.
"Most of the children in the shelters, they are using diapers from newborn to 3, 4, 5 years old because their mamas don't want a child to use restrooms for adults," he said. The restrooms are unsafe and unsanitary.
"That is something that has really affected me. I look at our children here in church, they have nice bathrooms, lots of water and those children in the shelters take showers with cold water, outside. They do not have privacy. Adults are looking at them. We need to do something for them," he said, tears rolling down his face.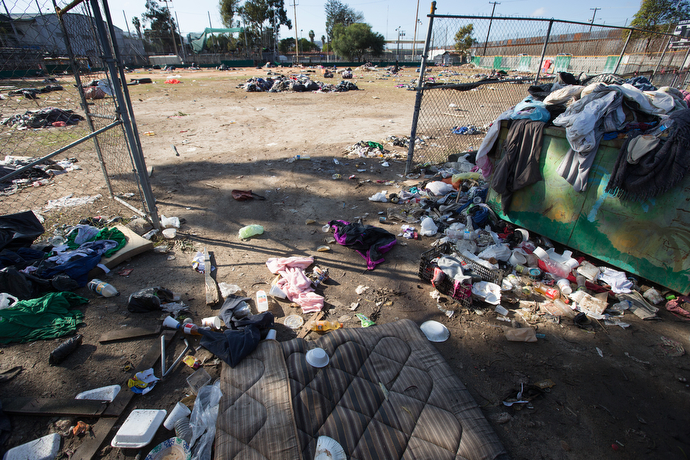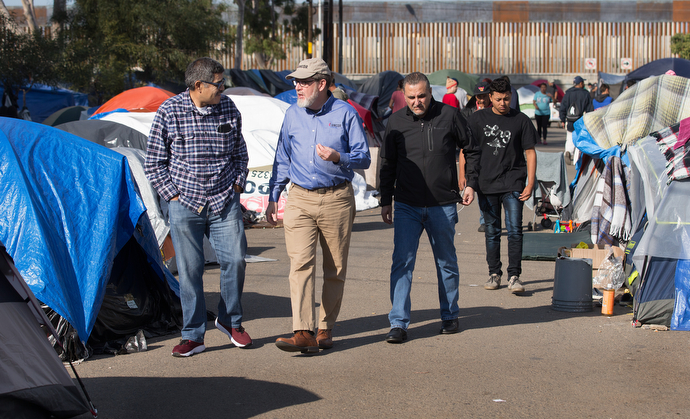 Gonzélez Sandouzl and Ruiz Aguilar are drawing up plans to open a kitchen that will be accessible for the migrants. They shared those plans with the Rev. Jack Amick, director of Sustainable Development with the United Methodist Committee on Relief.
A grant for $98,243 will be used to open the fully equipped kitchen that will serve three meals a day to 200 people in Tijuana. Annually, the kitchen will feed 219,000 meals, said Amick.
For the church, global migration is both an existential issue and a transformational issue, Amick said. The church comes from a long line of migrants — Abraham, Moses and Jesus.
"And when it comes to the growth and movement of the Christian church, I dare say that, over the span of history, Christianity was spread at least as much by people carrying their faith on their backs when they got kicked out of some country as it was by trained, commissioned, board-certified missionaries who took Jesus specifically to certain countries," he added.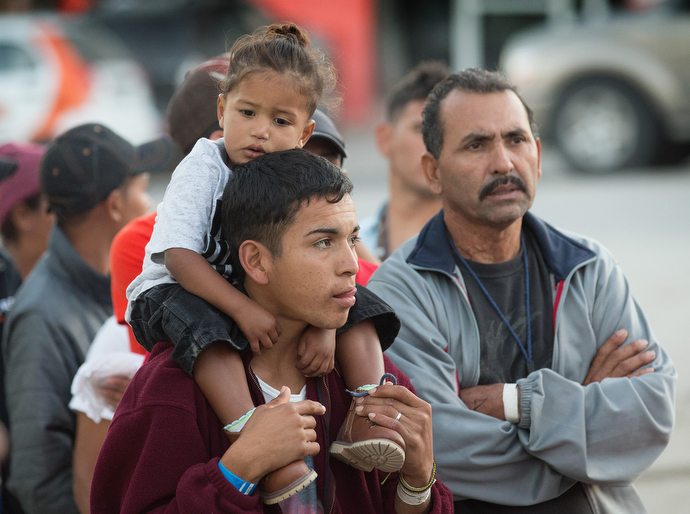 How you can help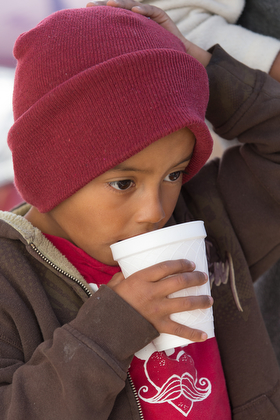 Migration can be transformative when people open their doors and hearts to migrants and fall in love with them.

"Laws, policies and practices cease to be political and start being existential when they affect the people we love," Amick said.
Ruiz Aguilar said many people have asked him why he is here, on the border.

"I have said because I want to be a model for my pastors. There may come a moment when I cannot be here, but at least I will know I have shown people how it is done and they will do it. They will serve."

Gilbert is a multimedia reporter for United Methodist News Service. Mike DuBose is a photographer for United Methodist News Service. Contact them at 615-742-5470 or [email protected]. To read more United Methodist news, subscribe to the free Daily or Weekly Digests.
---
Like what you're reading? Support the ministry of UM News! Your support ensures the latest denominational news, dynamic stories and informative articles will continue to connect our global community. Make a tax-deductible donation at ResourceUMC.org/GiveUMCom.