A cold November rain was falling as 1-year-old Kataleya pushed her tiny arms out of a tent and her plaintive crying pierced the gray afternoon.
Her father, Jesús, was just outside the tent. He reached down and wrapped her in his arms, pulling a small blanket around her shoulders.
Misery, desperation and love are languages that need no translation.
Members of the United Methodist Immigration Task Force — hailing from around the U.S. and Mexico — visited migrants living on a small street near the Paso del Norte International Bridge, which connects Juárez with El Paso. The visit was part of a three-day Immigration Summit held in El Paso, Texas; Las Cruces, New Mexico; and Juárez, Mexico.
The group walked to the bridge after leaving a nearby migration processing facility in Juárez. United Methodists volunteer their time at the center to feed and bring some relief to migrants suffering from the unrelenting waiting and worrying as they seek asylum.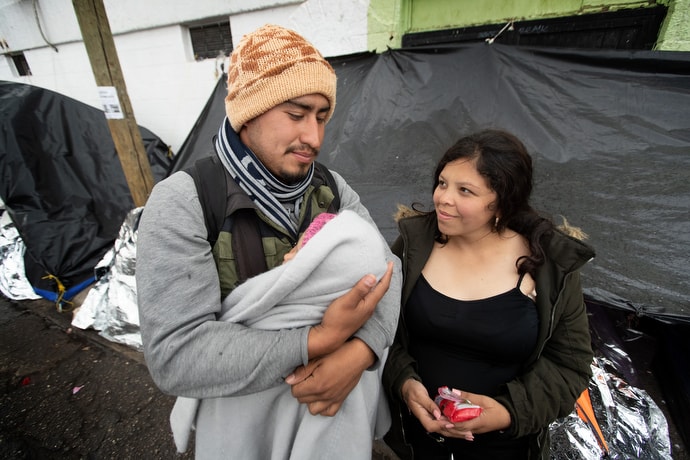 Migrants arrive with very few possessions. They are not prepared for the long wait. Churches and other organizations supply them with tents. Silver Mylar blankets donated by a United Methodist church dotted the bleak scene. Migrants were using the blankets to add another layer of protection from the rain.
Like many others in this makeshift camp, Jesús and his family are fleeing organized crime in Mexican states like Michoacán, Guerrero and Zacatecas or countries like El Salvador, Honduras and Guatemala. They came here to seek asylum in the U.S. and have been on this street for two months. Jesús' wife, Mariana, is pregnant.
Many migrants choose to live outside near the bridge, fearing that if they move they might lose their spot on the waiting list to interview with a border agent on the other side of the bridge.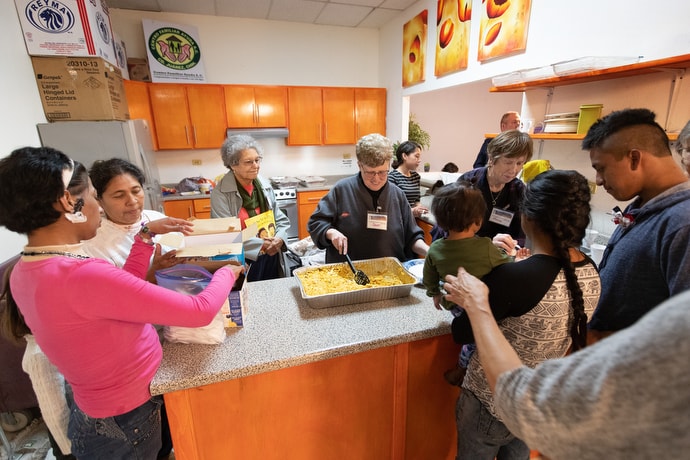 Meeting Nov. 21-23, the Immigration Task Force heard from two congresswomen and church leaders involved in work with migrants. One of the key things they heard was the hardship brought by the Trump administration's Migrant Protection Protocols policy, which is forcing migrants to remain in Mexico while waiting for asylum.
Triny Rivera, shelter manager of El Calvario United Methodist Church in Las Cruces, explains that people walk to the bridge every day hoping for their number to be called.
"They get sent back to wait," she said.
Sometimes as many as 20 migrants are called, other times just one.
"We try to provide humanitarian service; we try to treat people the way we would want to be treated," Rivera said.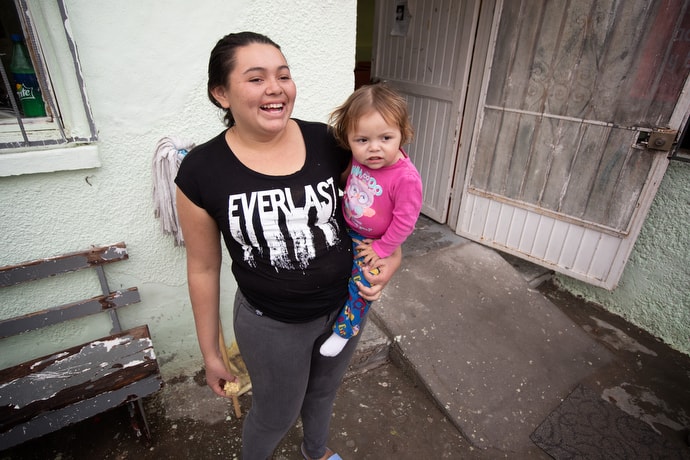 El Calvario brings a hot meal every Tuesday and holds a "little school" for the children.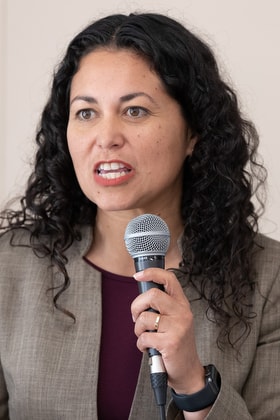 U.S. Rep. Xochitl Torres Small addresses the United Methodist Immigration Task Force during a meeting at Morning Star United Methodist Church in Las Cruces, N.M.
Cynta Torres, a member of the El Calvario team, is a retired teacher and her passion is teaching the children. Today she is trying to urge the people to come inside, but no one wants to join her.
"They are saying no, they are miserable and wet. They were miserable last night because it was pouring down rain. A lot of them are sleeping," Torres said. "I thought I could bring books to them and they could have a special day of reading."
Cynta's daughter, U.S. Rep. Xochitl Torres Small, a New Mexico Democrat, spoke at a lunch held for the summit at Morning Star United Methodist Church in Las Cruces.
Torres Small pointed out that she is the only member of the Homeland Security Committee who represents a district along the U.S./Mexico border. She has been critical of the Migrant Protection Protocols, saying that forcing people to wait in dangerous conditions only compounds the crisis.
"I'm so proud of the communities that have responded to that call to help serve their neighbors, but I'm so disappointed in our government that we haven't been able to find a broader solution," she said.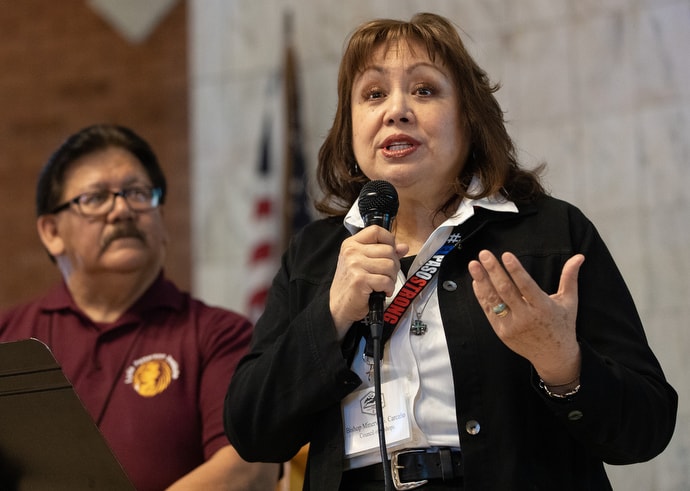 She urged the members of the task force to share the stories of what they had seen across the border. The church has a unique way to reach people by appealing to them from a sense of faith and service, she said.
Torres Small spoke about attending a hearing on the protocol policy and seeing both sides troubled by the harsh realities of asylum seekers.
"It was incredibly partisan, but I watched members on the other side of the aisle get visibly frustrated and sad about what was happening to people who were waiting in Mexico," she said.
Most of the task force meeting was held at the Lydia Patterson Institute, a United Methodist college-preparatory school that has been in existence for more than 100 years. Patterson was a Methodist laywoman who noticed young Hispanic boys in the neighborhood had no school to attend.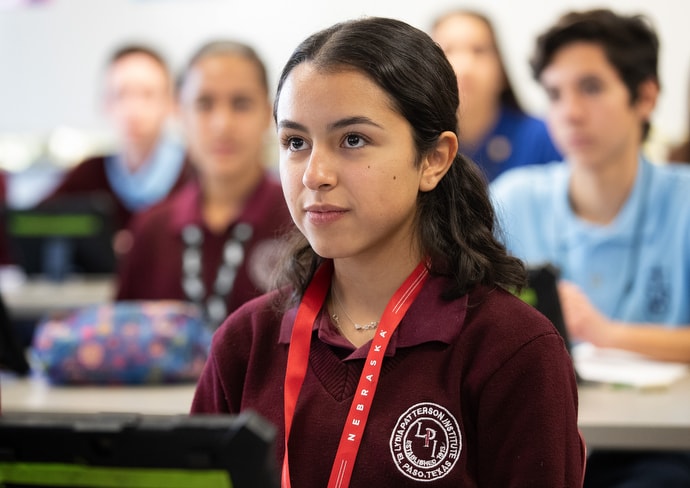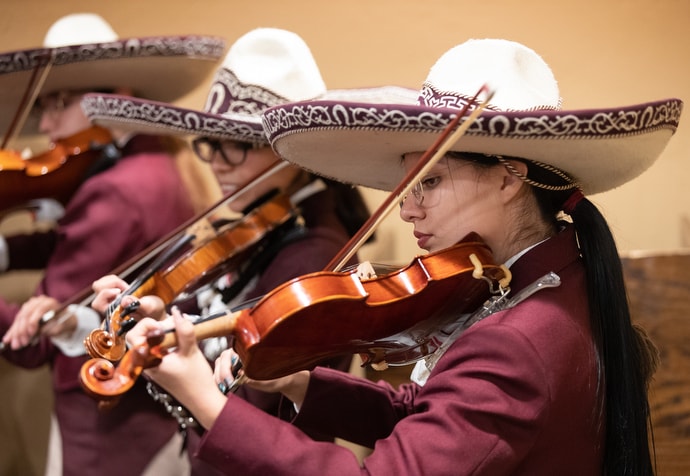 The Rev. Eduardo Rivera, superintendent of the El Paso District, New Mexico Conference, said the school is "great news of how two countries can make a difference and how a United Methodist institution is making an impact in the midst of our chaotic immigration issue."
Most Lydia Patterson students live in Juárez, rising early and waiting up to two or three hours in line every morning to cross the border for school.
"Most schools don't have what we have for these students," said Ernesto Morales, principal. "Sometimes people will say, 'Well that's nice you are teaching them English.' That's the polar opposite of our frame of mind; ours is to give them a top-notch education."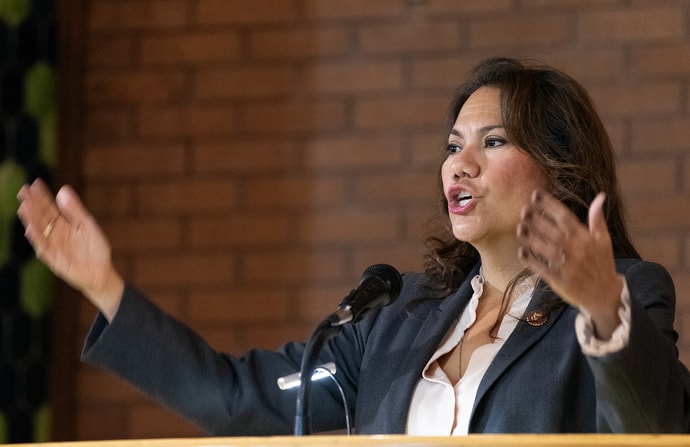 U.S. Rep. Veronica Escobar, a Texas Democrat, spoke during a chapel service held at Lydia Patterson.
What does the church say?
In its Social Principles, The United Methodist Church recognizes all people, regardless of country of origin, as members of the family of God and opposes policies that separate family members from each other.
"It is such a privilege and opportunity when we have visitors who really truly want to find out what is happening, see with their own eyes and bear witness to what the U.S. government is doing to immigrants and to safe, vibrant communities like mine. Go out and preach the word of truth to everyone around you," she said.
Escobar said people fleeing persecution is nothing new, but the level of inhumanity being used against them is new.
"We are at one of the darkest points in American history for our generation," she said, citing the separation of families — taking small children from their parents — and inflicting anguish on vulnerable populations.
"We will have to live knowing this period of American history was the harshest and cruelest for the most vulnerable."
Escobar echoed Torres Small in urging the church to tell the immigrants' stories.
"Our fundamental challenge as a country is that the vulnerable, especially migrants in the U.S., have been dehumanized. We all have to work to elevate their voices to spur compassion within the hearts of those whose hearts are hardened. Because if we aren't there to show our humanity and our good will, then we've lost a very important part of our soul."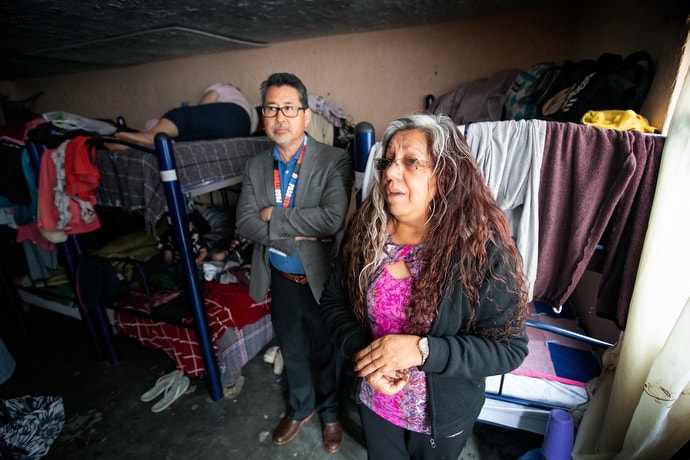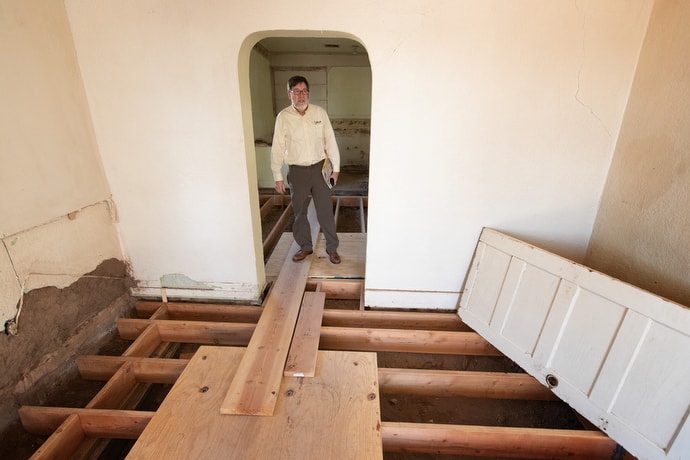 See more photos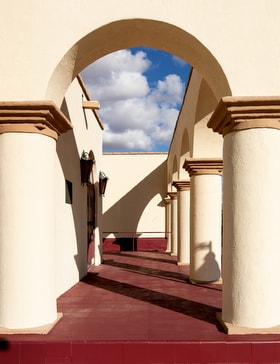 View images on our Flickr page.
The Methodist Church of Mexico is heavily involved in working with migrants along the Mexico border. Task force members visited El Buen Samaritano, a shelter in Juárez supported by the church.
"God has brought an awakening in the matter of working for and with migrants," said Bishop Felipe Ruiz Aguilar, Methodist Church of Mexico. "The Bible compels us … to love the children and women and the strangers and neighbors. Some of the prophets remind us to have special considerations to those who come as strangers. And Jesus puts the cherry on top to remind us of our responsibility."
Northwest Texas-New Mexico Area Bishop W. Earl Bledsoe concluded the summitf with a sermon at Trinity First United Methodist Church in El Paso.
"Remain open to what God might do, God does things in a surprising way," he said.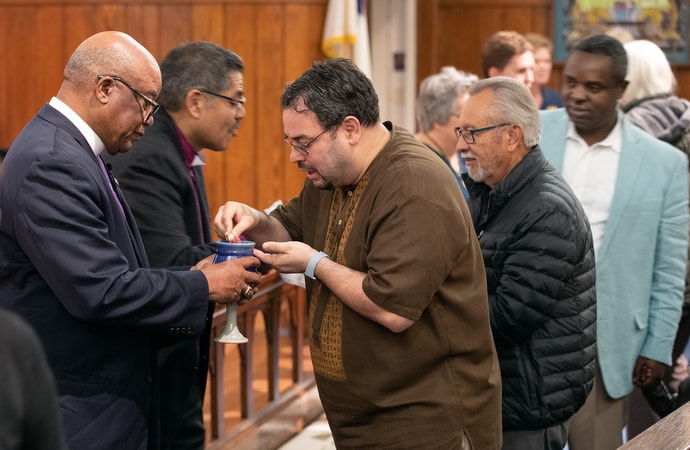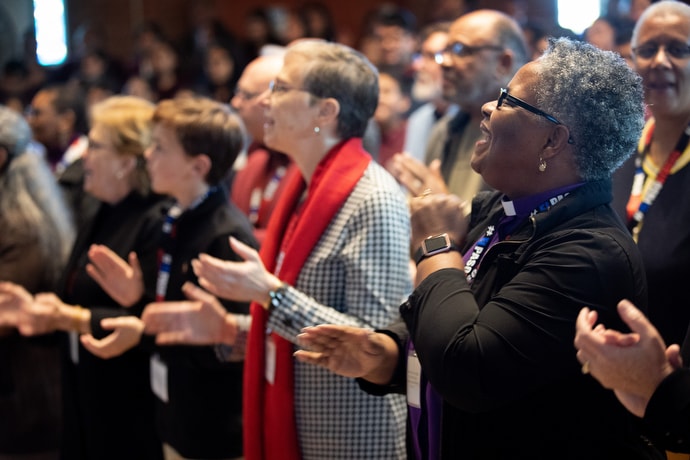 Bishop LaTrelle Easterling, Baltimore-Washington Area, said the need to migrate has been going on since the beginning of time but being an eyewitness to the suffering is heartbreaking.
"There will be some who will be moved by hearing about the men and women, the children, the babies out in the cold and the rain living under a tent. There will be some who aren't moved. But I have ceased to be paralyzed by the tyranny of the many," she said.
"If there are two or three or four persons whose hearts are moved — even if their politics don't change, if they say that's not how human beings should live, those are the persons I want to work with to effect change."
View all stories from our series, Ministry with Migrants.
Gilbert is a news writer and DuBose a photographer for United Methodist News Service. Contact her at (615) 742-5470 or [email protected]. To read more United Methodist news, subscribe to the free Daily or Weekly Digests.
---
Like what you're reading? Support the ministry of UM News! Your support ensures the latest denominational news, dynamic stories and informative articles will continue to connect our global community. Make a tax-deductible donation at ResourceUMC.org/GiveUMCom.