United Methodists this past year marked the passing of influential bishops, a beloved Zimbabwean lay leader and a man who surprised his whole community six weeks after his funeral.
Here are 29 remembrances, listed in order of date of death. This list includes four deaths late last year.
Bishop Ben R. Chamness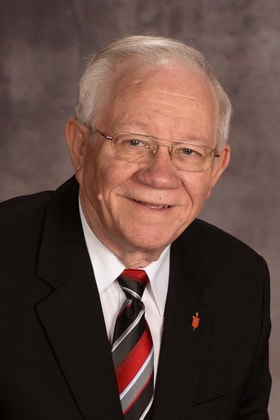 Bishop Ben R. Chamness
Photo courtesy of the Council of Bishops.
Friends remember Bishop Ben R. Chamness — the rare bishop to oversee conferences in two U.S. jurisdictions — as someone who embodied grace under pressure.
From 2000 to 2008, Chamness was bishop of the Central Texas Conference in his home South Central Jurisdiction. He led the conference as it took on hosting duties of the 2008 General Conference, when the denomination's multinational lawmaking assembly gathered in Fort Worth.
He came out of retirement in 2011 to serve for a year as interim bishop of the Tennessee and Memphis conferences in the Southeastern Jurisdiction. During his time as bishop, he also served as president of the United Methodist Board of Pension and Health Benefits — helping to lead the pension agency through some big changes.
Chamness died Dec. 22, 2018, in Huntsville, Texas, with his wife, Joye, and family by his side. He was 78.
"If there was a picture of a non-anxious presence in the dictionary, it would be his," said the Rev. David N. Mosser, senior pastor of Salado United Methodist Church in Texas. "Whenever there was anxiety, he put people at ease."
Bishop William B. Oden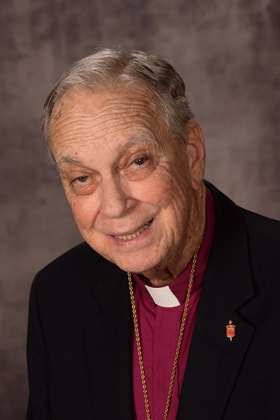 Bishop William B. Oden
Photo courtesy of the Council of Bishops.
Bishop William B. Oden grew up on a farm in Shawnee, Oklahoma. He would eventually travel the world as a representative of The United Methodist Church, pushing for ecumenical and interfaith cooperation.
Oden, who led two conferences, served as Council of Bishops president and co-wrote a history of the council, died Dec. 22, 2018, at age 83.
In 1988, Oden was elected bishop by the South Central Jurisdiction and assigned to the Louisiana Conference. After eight years, he was chosen to oversee the North Texas Conference.
In 2004, Oden retired as an active bishop, but his pace hardly flagged. He served as bishop-in-residence at Southern Methodist University's Perkins School of Theology and as ecumenical officer of the Council of Bishops.
"Bishop Oden was a strong and consistent ecumenical leader on behalf of The United Methodist Church and was well-respected by our faith communion partners," said the Rev. Jean Hawxhurst, an ecumenical staff officer for the Office of Christian Unity and Interreligious Relationships, Council of Bishops.
Mary Jean Garrett Russell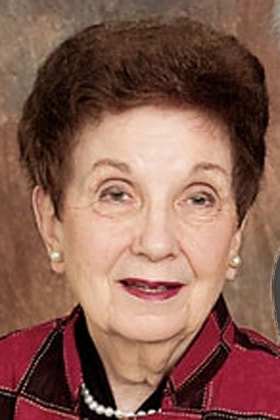 Mary Jean Garrett Russell
Photo courtesy of the Council of Bishops.
Mary Jean Garrett Russell made her mark as a bishop's wife, accomplished seamstress, talented musician and a strong mother who faced tragic circumstances.
She died at age 92 on Dec. 27, 2018, one day after her 71st wedding anniversary to retired Bishop John Russell.
As her husband served appointments in Oklahoma as well as the North and Central Texas conferences, she took on the role of primary caregiver for their son and two daughters. Their son, John, had the rare skin disorder epidermolysis bullosa and the expectation he would not live past his teen years. With his mother's help, he graduated from Tulsa University and lived to age 25.
"I was struck by how Mary Jean balanced so many relationships, gave care to the son who needed special care, and still lovingly had time for everyone," said the North Texas Conference's Bishop Michael McKee.
The Rev. Vernon Tyson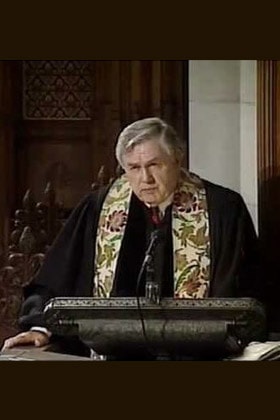 The Rev. Vernon Tyson
Photo courtesy of Brown-Wynne Funeral Home website.
The Rev. Vernon Tyson shepherded many congregations in North Carolina but gained national attention for acting as a peacemaker in the aftermath of a racially motivated shooting of a black man. He died Dec. 29, 2018, in his Raleigh home at age 89.
His son's book "Blood Done Sign My Name" recounted the killing of black veteran Henry Morrow in Oxford, North Carolina, the suspects' acquittal by an all-white jury and the unrest that followed. The elder Tyson, who was pastor of an all-white United Methodist church in Oxford at the time, worked to foster cross-racial dialogue. "Blood Done Sign My Name" was adapted into a movie by the same name, released in 2010. The pastor remained committed to civil rights.
"Rev. Tyson was devoted to the teachings of Jesus, particularly those related to love, mercy, justice, equality and our obligations to the poor and vulnerable among us," his author son Tim Tyson told the Raleigh News & Observer.
The Rev. Cynthia Abrams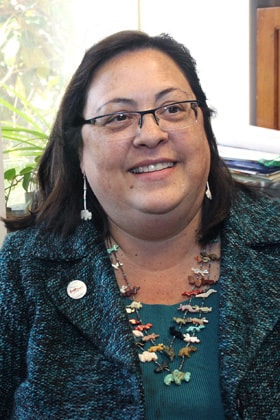 The Rev. Cynthia Abrams
Photo by Kathleen Barry, UM News.
The Rev. Cynthia Abrams is remembered as a committed, compassionate leader who found her voice through The United Methodist Church.
A staff member of the United Methodist Board of Church and Society since 2003, Abrams died Jan. 11 at the age of 58 after a long struggle with cancer. She was the agency's director of health and wholeness.
Her personal journey took Abrams from her early years at the Seneca reservation and Four Corners United Methodist Church in upper New York State to southern California, where her father moved the family to start a Native American congregation in Los Angeles County. She later attended divinity school at Claremont School of Theology and was ordained in the denomination's California-Pacific Conference.
"The United Methodist Church was fortunate to have her leadership at the General Board of Church and Society in the struggle for health care for all people and in the fight against drug and alcohol abuse," said Jim Winkler, who hired Abrams at the agency.
AME Senior Bishop McKinley Young
AME Senior Bishop McKinley Young
Photo by Aaron Mervin, courtesy of the African Methodist Episcopalian Church official website.
African Methodist Episcopal Bishop McKinley Young worked on voter registration in South Africa and the U.S. He also attended the inaugurations of both Nelson Mandela and Barack Obama.
The AME senior bishop died Jan. 16 in Columbus, Ohio, at age 74.
The son of an Atlanta pastor, Young was raised in the African Methodist Episcopal Church. He eventually became the denomination's longest-serving bishop and oversaw the Third Episcopal District, which includes Ohio, West Virginia and Western Pennsylvania. The AME Church is a full-communion partner of The United Methodist Church.
"Bishop McKinley Young brought to every day and context a depth of faith, love of people and appreciation for his ecclesial heritage," said Bishop Gregory V. Palmer, who leads the United Methodist West Ohio Conference. "He was indefatigable in building and enriching relationships particularly ecumenically. I miss him."
Bishop Judith Craig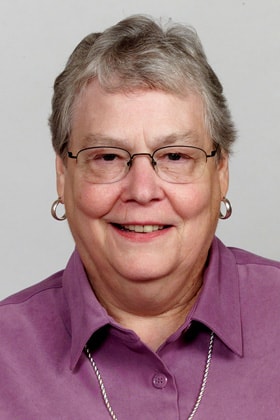 Bishop Judith Craig
Photo by Mike DuBose, UM News.
Bishop Judith Craig, the third woman elected as a United Methodist bishop, brought a robust sense of humor and eloquent, inspiring preaching style to her pioneering role. She died Jan. 18 at age 81 in Columbus, Ohio.
In 1984, Craig was elected as bishop. In 1996, she became the first woman invited by the Council of Bishops to deliver the episcopal address to General Conference, the denomination's top lawmaking body. She later served as bishop in residence and visiting professor at Methodist Theological School in Ohio.
The Judith Craig Children's Village, established in 2000 in Liberia to care for children left orphaned by civil war, continues to care for youngsters today.
Iowa Area Bishop Laurie Haller said Craig dispelled her image of bishops as "stern, old men."
"Bishop Craig was playful, joyful, eloquent and savvy," Haller said. "At the same time, as her sermons inspired us with theological depth as well as creativity, she did not take herself too seriously."
Marisol Lopez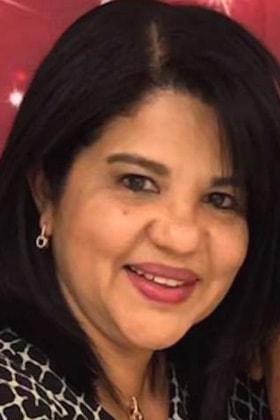 Marisol Lopez
Photo courtesy of Remembering Marisol Rosado-Carmona Facebook page.
The death of bank teller Marisol Lopez in a senseless mass shooting drew her United Methodist community together in mourning.
Marisol Lopez, 55, a dedicated and active member of Nuevo Pacto United Methodist Church in Sebring, Florida, was shot to death along with four others on Jan. 23 at a SunTrust Bank branch.
Lopez was a trusted friend at the church and in the community, said people who knew her.
"She was the person everybody counted on," said the Rev. Luz Maldonado, pastor of Nuevo Pacto and a close friend to Lopez.
"She was a Sunday school teacher for the kids for many, many years," Maldonado said. "She was one of the principal singers in the praise band. She was a leader with the ladies of the church, with everybody. She was the kind of person that always has hope. She was always happy."
The Rev. Bruce Weaver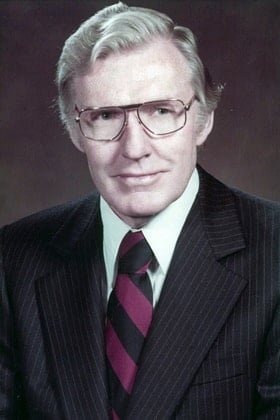 The Rev. Bruce Weaver
Photo courtesy the Weaver family.
A natural disaster brought the Rev. Bruce Weaver into United Methodist relief work, and he would go on to be the founding leader of the Russia Initiative, reviving Methodism in the former Soviet Union. Weaver died Feb. 18 in Carrollton, Texas, near Dallas. He was 97.
On April 10, 1979, one of the worst tornadoes in U.S. history cut through Wichita Falls, Texas, where Weaver was pastor of First United Methodist Church. After the deadly twister, Weaver led area churches in disaster recovery.
His work brought him into a close relationship with the United Methodist Committee on Relief. Later, he would lead Global Ministries' efforts to bring food and medical relief to Russia and help Methodism reengage with the country as it emerged from Soviet rule.
"He built on his UMCOR experience to help the Russian people," said the Rev. Sergei Nikolaev, president of the denomination's Moscow Theological Seminary. "Out of that, Bible studies and churches started to emerge."
Former Rep. Ralph Hall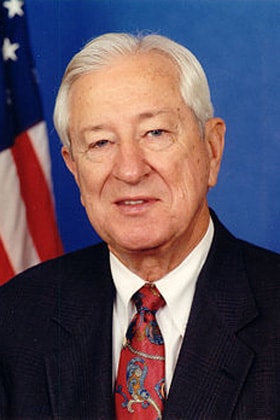 Ralph Hall
U.S. House of Representatives portrait courtesy of Wikimedia Commons.
Former Rep. Ralph Hall once claimed to have sold cigarettes and Coca-Cola to the bank-robbing duo Bonnie and Clyde in Dallas. However, his life's work involved shaping the law — not breaking it.
Hall's tenure in the U.S. House of Representatives, which began in 1981, was one for the record books. By the time he left office in 2015, he was 91 and the oldest-ever member of the U.S. House. That tenure involved switching parties from Democrat to Republican in 2004 at the prompting of fellow United Methodist, President George W. Bush.
Hall died March 7 at his home in the Dallas suburb of Rockwall, Texas, at age 95.
"Ralph Hall epitomized decency, class and patriotism," Bush said in a statement. "Like my father, he was a Naval aviator in World War II who went on to serve in the United States House of Representatives. He faithfully represented Texans there for some 35 years, and our state and our country are better for it."
Bishop C. Dale White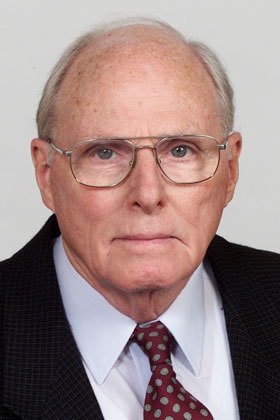 Bishop C. Dale White
Photo by Mike DuBose, UM News.
As a fierce advocate for peace and justice, Bishop C. Dale White tackled some of the big issues of recent decades — nuclear disarmament, environmental concerns and Middle East peace. But he balanced his strong convictions with a gentle and focused demeanor, friends said.
White died March 29 at age 94 after entering hospice care at Newbury Court in Concord, Massachusetts.
He served as a United Methodist bishop from 1976 to 1984 in New Jersey and from 1984 to his 1992 retirement in the New York Area. White took leadership in the 1986 public statement by the Council of Bishops called "In Defense of Creation: The Nuclear Crisis and a Just Peace."
"Dale had an abundance of vision but offered it in a way that people could adopt it," said Jaydee Hanson, a longtime friend and former staff member of the United Methodist Board of Church and Society.
Former Sen. Richard Lugar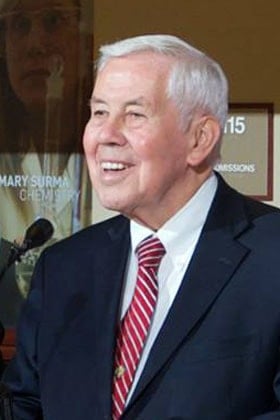 Richard Lugar
Photo courtesy of the University of Indianapolis.
Former U.S. Sen. Richard Lugar won international recognition for his efforts to strengthen food security and scale back the nuclear arms race. As a lifelong United Methodist, he modeled what it means to "walk humbly," said fellow church members.
Lugar, 87, who also served as mayor of Indianapolis from 1968 to 1975, died April 28 in Annandale, Virginia.
His Senate career lasted from 1977 to the beginning of 2013. After losing in the 2012 Republican primary, he created the Lugar Center in Washington, dedicated to issues such as energy and food security, controlling weapons of mass destruction and effective governance.
He also continued a nearly 50-year relationship with the United Methodist-related University of Indianapolis, which in recent years expanded its Lugar Center for Tomorrow's Leaders by forming the nonpartisan Richard G. Lugar Academy.
"In getting to know him, I had a sense that he brought a spiritual purpose to all of his civic work and his accomplishments," said the Rev. Rob Fuquay, the senior pastor at St. Luke's United Methodist Church in Indianapolis, where Lugar had deep roots.
Rachel Held Evans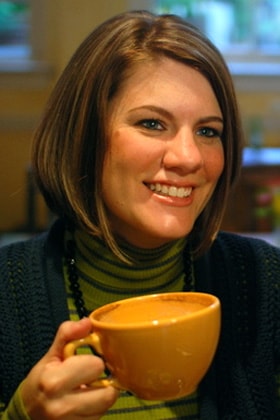 Rachel Held Evans
Photo courtesy of rachelheldevans.com.
Through her blog and books, Rachel Held Evans invited people to join her as she explored the Bible, wrestled with doubt and sought a church home. Along the way, the influential progressive Christian writer led a number of people, including United Methodists, to think deeper about their own faith.
She died May 4 at the age of 37 after a severe reaction to antibiotics led to complications.
Evans, who left evangelicalism in 2014 and joined the Episcopal Church, was the author of four books. She co-founded two major conferences aimed at progressive Christians, Why Christian and Evolving Faith. She also served on former President Barack Obama's Advisory Council on Faith-Based and Neighborhood Partnerships.
"As much as Rachel's work meant to people, her life also changed so many people — her openness and vulnerability and her deep faithfulness," wrote the Rev. Melissa Meyers in a remembrance. Meyers, a United Methodist pastor, served on one of Evans' book launch teams.
"She has indeed been a woman of valor and in her death, there is a great loss to a large community of people."
Jane Marshall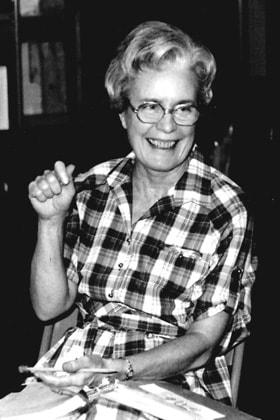 Jane Marshall
Photo courtesy Perkins School of Theology's Bridwell Library.
Jane Marshall was a young homemaker and Methodist church choir member when she decided to write an anthem.
She hit a grand slam with "My Eternal King," published in 1954 by Carl Fischer Music. It became one of the sheet music company's all-time bestselling anthems and remains popular with choirs across denominations. She would go on to write more than 200 pieces of sacred music and teach generations of music ministers at Southern Methodist University's Perkins School of Theology.
A revered figure among fellow United Methodist musicians, as well as the broader church music world, Marshall died May 29 in Dallas at age 94.
"I rank her as the most sensitive and text-oriented hymn tune composer of the late 20th century. She was that good," said the Rev. Carlton Young, editor of The United Methodist Hymnal.
The Rev. Schubert Ogden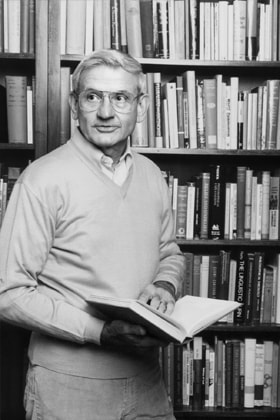 The Rev. Schubert Ogden
Photo courtesy of Wikimedia Commons.
Generations of United Methodist clergy credit the Rev. Schubert Ogden as the theology professor who taught them how to bring clarity and depth to their thinking.
The longtime professor at Southern Methodist University's Perkins School of Theology earned renown as a theologian who wrote challenging books and articles, won top honors and fellowships, and eventually became the subject of younger scholars' analysis. He also was known for the tough love he showed pastors-in-training and other seminarians.
Ogden died June 6 in Louisville, Colorado, near Boulder and Denver. He was 91.
"He was fundamentally kind and caring," said the Rev. Charles Wood, a former colleague at Perkins. "But he saw his vocation primarily as caring about the way students thought, caring about their theological formation, and he wasn't cutting any corners with that."
The Rev. James Wendell Moore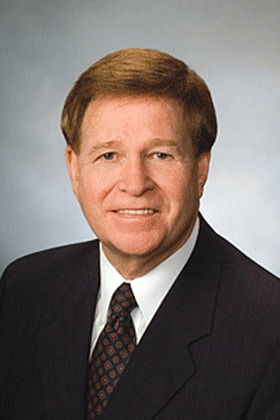 The Rev. James Wendell Moore
Photo courtesy of Abingdon Press.
The Rev. James Wendell Moore, the award-winning author of more than 40 books and scores of church group studies published by Abingdon Press, died June 6. He was 81.
Among his bestselling books are "Seizing the Moments;" "Yes, Lord, I Have Sinned, But I Have Several Excellent Excuses;" and "Some Folks Feel the Rain … Others Just Get Wet."
Along with his prolific work as a writer, Moore preached weekly from 1984 until 2006 to thousands as senior pastor of St. Luke's United Methodist Church in Houston. He also preached on "The Protestant Hour," a national radio program now called "Day1," from December 1990 to March 1991 and again in 2001.
"Years before joining the publishing staff, I encountered many laity and clergy who were inspired and encouraged by Jim's writing ministry," said the Rev. Brian K. Milford, president of the United Methodist Publishing House.
"Since joining the UMPH team, I have learned more about his gracious manner, exceptional work ethic and his special help in recruiting persons who have had an extraordinarily positive influence as leaders of our board of directors. Jim left his mark on our publishing house, and we are forever in his debt."
Bishop Kenneth W. Hicks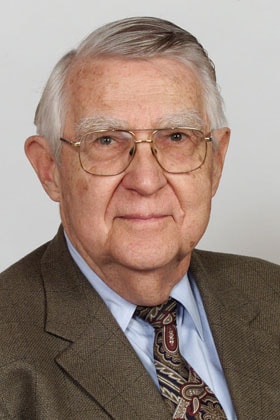 Bishop Kenneth W. Hicks
Photo by Mike DuBose, UM News.
Pastors frequently turned to Bishop Kenneth W. Hicks as a trusted adviser known for his kindness and wry sense of humor. The retired bishop not only knew how to keep peace among churchgoers but also worked for peace worldwide.
Hicks died June 19 in Little Rock, Arkansas, just a day after his 96th birthday.
As bishop, Hicks led conferences in Arkansas from 1976 to 1988 and then conferences in Kansas until 1992. He returned to Arkansas where he was bishop-in-residence of Pulaski Heights United Methodist Church in Little Rock for nearly three decades.
He also was a member of the International Evangelistic Crusade in Cuba in 1957, and later a peace delegate to Nicaragua in 1985 and 1989. He strongly opposed the death penalty, and made public witness at the Arkansas governor's mansion at every state execution for more than 30 years.
"His concept of peace was rooted in the biblical concept of shalom and all that that really implies — a sense of faithfulness and well-being and care for the other," said longtime friend, the Rev. Victor H. Nixon, who preached at Hicks' memorial service.
Lila Elaine Hicks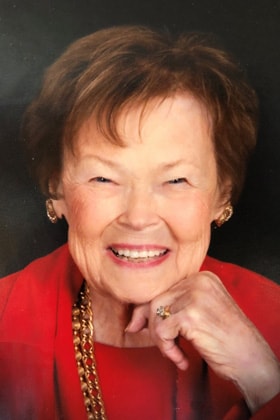 Lila Elaine Hicks
Photo courtesy of United Methodists of Arkansas.
Lila Elaine Hicks died just 10 days after her husband, Bishop Kenneth W. Hicks. She was 93, and the two had been married for nearly 73 years.
As a pastor's wife, she managed moves about every four years to different parsonages. She mastered multiple trades to support her family — dental assistant, doctor's assistant, kindergarten teacher and administrative assistant. She and her husband had two daughters.
As a bishop's wife, she organized conference events, facilitated meetings for bishops and their spouses and provided her husband with trusted counsel. In retirement, both she and her husband volunteered at the Clinton Presidential Library in Little Rock, Arkansas.
"Elaine, like Ken, was embraced by clergy and laity alike," said retired Bishop Janice R. Huie, who followed Hicks as Arkansas bishop. "She was a gifted teacher, a consummate hostess and super organizer."
The Rev. Wayne Coffin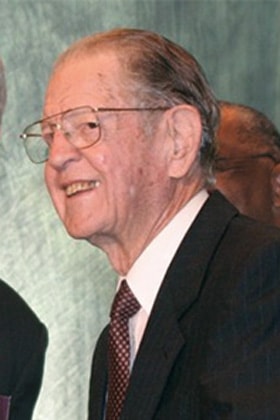 The Rev. Wayne Coffin
Photo by Kristin Van Nort, courtesy of the Oklahoma Conference.
Former leaders in The United Methodist Church's top court remember the Rev. Wayne Coffin as a conscientious organizer and helpful colleague.
Coffin was an elected clergy member who served on the United Methodist Judicial Council in 1980-96. He served as Judicial Council secretary during his second eight-year term and compiled the index for the 1988 and 1992 bound volumes of the court's decisions.
Coffin, a retired clergy member in the Oklahoma Conference, died July 4 in Oklahoma City at the age of 95.
"He was meticulous about everything," said Sally Curtis AsKew, who served with Coffin during her first Judicial Council term from 1988 to '96. "Careful attention was paid to every sentence and every word in an opinion."
Dennis G. Valstad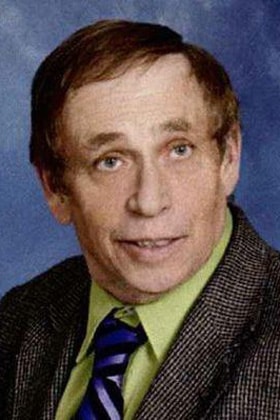 Dennis G. Valstad
Photo courtesy of Butzin-Marchant Funeral home/ Legacy.com.
Dennis G. Valstad was a quiet, dedicated Emmanuel United Methodist Church volunteer in Ripon, Wisconsin. By all appearances, he led a modest life — riding a bicycle instead of driving his car, using a computer at the local public library.
However, Valstad arranged one last good deed that stayed hidden until six weeks after his death on July 13 at age 69 — a bequest of $500,000 to be divided among those who attended his funeral.
Fellow members of Ripon Immanuel remembered Valstad as omnipresent wherever help was needed, especially at church and the local Kiwanis Club. Valstad led a men's group and the men's Bible study group at the church, worked on fundraising efforts for the Kiwanis and washed dishes at church events.
"What his gift did was make people think," said Dan Jorgensen, the executor of Valstad's will. "It made us all think about how we treat other people and it opened a lot of people's eyes about being more kind, being more generous, being more thoughtful."
Peggy Billings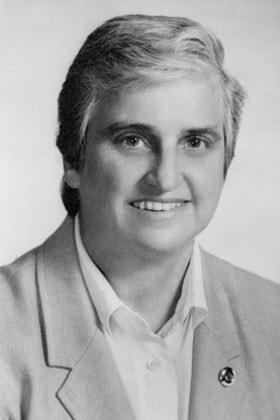 Peggy Billings
Photo courtesy of the Board of Global Ministries.
Peggy Billings made her mark as a missionary to Korea, civil rights activist and denominational leader.
Billings, who suffered a severe stroke in 2018, died July 19 at age 90 in Ithaca, New York.
The Mississippi native spent a decade in Korea starting in 1953, where she worked with the Korean Methodist Church and social welfare institutions. She later served as a staff executive with the Women's Division of the Board of Global Ministries — now United Methodist Women — from 1964-84, and led Global Ministries' World Division from 1984-88 before retiring in 1989.
"From her work with Korean human rights issues to the civil rights movement to her peace movement work, and all the in-between work, she was a force to be reckoned with," said Andris Salter, UMW operation officer.
The Rev. F. Thomas Trotter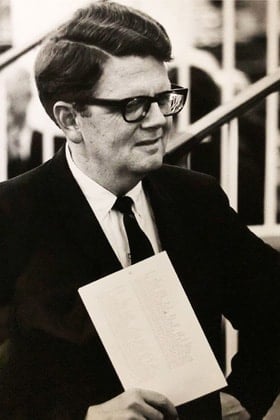 The Rev. F. Thomas Trotter
Photograph courtesy of Claremont School of Theology.
The Rev. F. Thomas Trotter championed making higher education more accessible and laid the foundation for Africa University, the first United Methodist university in Africa. He died on July 26 at the age of 93.
Trotter was the top executive of the United Methodist Board of Higher Education and Ministry from 1973 to 1987. During that time, he moved the agency's staff to respond to the call from African bishops to build a university to serve all of Africa. He also was instrumental in creating the Office of Loans and Scholarships, which opened the door for more United Methodist students through financial aid.
He later served as president of Alaska Pacific University and then interim president of Claremont School of Theology. He remained a member of Claremont's Board of Trustees until his death.
"Dr. Trotter will always be remembered for his firm stand with regard to higher education for the underprivileged," said retired Angola Bishop Emílio J. M. de Carvalho, who served as the first chancellor of Africa University. "And Africa will always be grateful to his vision that became a reality."
The Rev. Julius Scott Jr.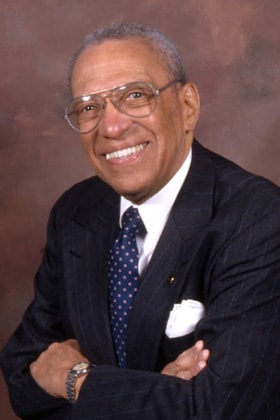 The Rev. Julius Scott Jr
Photo courtesy of Paine College.
The Rev. Julius S. Scott Jr., held seven college presidencies during his career — including at three historically black United Methodist colleges. The lifelong United Methodist died Aug. 1, just days after he and his wife, Ianthia "Ann," celebrated their 65th wedding anniversary. He was 94.
Denied admission to Southern Methodist University's graduate school because of his skin color, Scott went on to earn a doctoral degree from United Methodist-affiliated Boston University where he became friends with his fellow grad student, the Rev. Martin Luther King Jr. He also marched for civil rights and was jailed several times for his nonviolent activism.
Among other top academic posts, he was twice president of Paine College in Augusta, Georgia, as well as president of Wiley College in Marshall, Texas. He also was interim president at Philander Smith College in Little Rock, Arkansas. All three are among the 11 colleges and universities supported by The United Methodist Church's Black College Fund. He also was an executive with the United Methodist Board of Higher Education and Ministry in 1982-86.
"His accomplishments were wide and varied and noteworthy in regards to education and civil rights. But Dr. Scott was also a wonderful church member," said Rev. Neil M. Yongue Jr., senior pastor of St. Andrew By-The-Sea United Methodist Church in Hilton Head, South Carolina, where Scott was named pastor emeritus.
"There was no such thing as a small thing to him. Everything that he did was a part of his belief that God brings a beloved community together."
Betty Spiwe Katiyo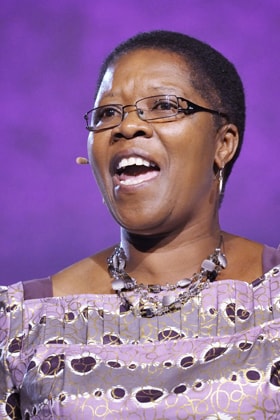 Betty Spiwe Katiyo
Photo by Paul Jeffrey, UM News.
Betty Spiwe Katiyo — a United Methodist laywoman from Zimbabwe who held many leadership positions throughout the global church — died suddenly Aug. 10 after leaving the Commission on General Conference meeting in Lexington, Kentucky.
Katiyo, 63, was the first African lay leader to deliver the laity address at the United Methodist General Conference, speaking to the lawmaking body in 2012. She was elected a delegate to five consecutive General Conferences — 2004, 2008, 2012, 2016, and 2020. She also was a delegate to the 2019 special General Conference. In addition to serving on the General Conference Commission, Katiyo also was part of the Committee on Faith and Order.
In Zimbabwe, she was a community leader and entrepreneur. She founded a private school, Face to Face Academy, and a travel company, Hungwe Travel, while weathering the storms of the Zimbabwean economy.
"Betty was an amazing, strong woman of God. I deeply valued her friendship and prayers," said the Rev. Beth Ann Cook, a friend and fellow General Conference member. "She exuded love for Jesus and others. She was a strong voice for empowering women and Africans in our General Conference legislative process. She stood unashamedly for orthodoxy and passing the faith once received to future generations."
The Rev. Andrew Mhondoro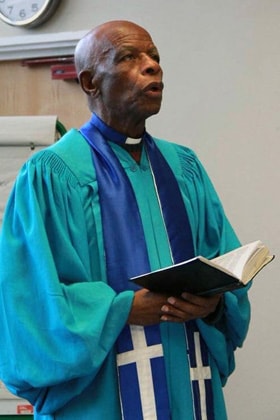 The Rev. Andrew Mhondoro
Photo courtesy of The UMC UK Media & Publications.
Pastors usually abandon their original careers when they take up the call to ministry, but the Rev. Andrew Mhondoro — who died Sept. 29 at age 82 — brought his former trade with him.
Mhondoro, a tailor, felt called to ordained ministry when Zimbabwe gained independence in 1980. He became an evangelist who planted churches in remote parts of the country.
But he continued to use his gifts as a tailor for the church. He sewed the clergy shirts and robes for many of Zimbabwe's United Methodist pastors. Mhondoro frequently gave newly ordained pastors clerical shirts as gifts. He also trained women to become tailors as well.
"It was a given that if you needed clerical shirts, then Mhondoro was the person to go to," said the Rev. Lloyd Nyarota, a Zimbabwean currently serving in Canada.
"Mhondoro was also the only person who could make clerical robes and stoles in Zimbabwe. Those are not easy to design and make, but almost every pastor during the 1980s up to around 2005 must have had a shirt, robe, stole or all three made by him."
The Rev. Cain Hope Felder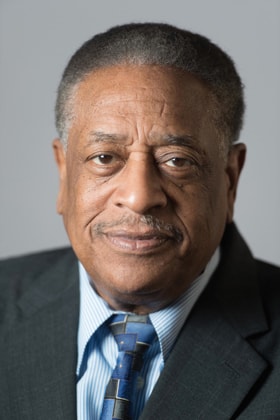 The Rev. Cain Hope Felder
Photo by JK Photography/Howard University.
The Rev. Cain Hope Felder, whose groundbreaking scholarship challenged Eurocentric interpretations of the Bible, died of cancer Oct. 1 in Mobile, Alabama. He was 76.
Felder served as the first executive director of Black Methodists for Church Renewal, the black caucus of The United Methodist Church. He also spent 35 years teaching at his alma mater Howard University, influencing generations of church leaders.
Felder was the editor of "The Original African Heritage Study Bible," which highlighted Africans in the biblical world and text. He expanded biblical maps to show the entire African continent and not just the tiny sliver of Egypt and Ethiopia included in other editions of the Bible.
He spent years arguing that The United Methodist Church needed to uproot itself from racial discrimination. After retiring, he left the denomination and became an elder in the African Methodist Episcopal Church.
"Abstract theory for him was without meaning if it was not coupled with Bible-based activism," said the Rev. Gilbert H. Caldwell, a founder of Black Methodists for Church Renewal. "His boldness in writing and talking about race and racism, and black presence in Scripture, filled the void caused by the silence and denial of others."
Linda Faye Miller Carder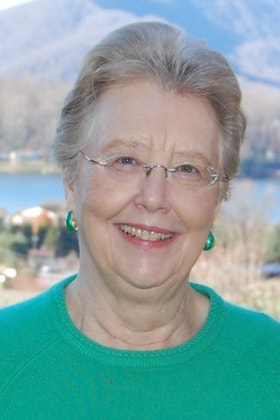 Linda Faye Miller Carder
Photo courtesy of Garrett Funeral Home.
Linda Faye Miller Carder was speaking at a local church about the importance of her Methodist-related college education when she met her soon-to-be husband — the future Bishop Kenneth Carder.
She died Oct. 3 at her home in Chapin, South Carolina, surrounded by her husband of 58 years and their daughters, Sheri Carder Hood and Sandra Carder Nash. Her passing at age 79 came after a long battle with frontotemporal dementia.
She was a first-generation college graduate of United Methodist-related Emory and Henry College in Leesburg, Virginia. As her husband pursued his ministry call, she too served the church. She taught children's Sunday school, led training events for teachers and served in multiple outreach ministries. She initiated the preschool ministry at Pleasant View United Methodist Church in Abingdon, Virginia.
As a bishop's wife, she also regularly prepared large dinners and celebrations without paid assistance.
"She exemplified a humble self-respect, grounded in her conviction that she was a child of God," said retired Bishop J. Lawrence McCleskey. "Humble self-respect is based on the awareness that being blessed by God is for the purpose of being a blessing for others."
Norma J. Kehrberg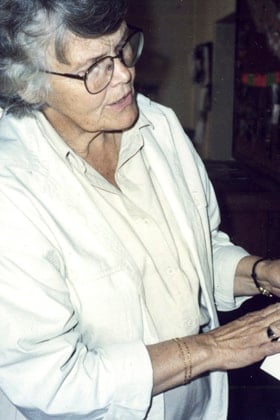 Norma J. Kehrberg
Photo by Glenn Maddy, courtesy of United Methodist Committee for Overseas Relief.
Norma J. Kehrberg, a longtime United Methodist missionary and the first woman to lead the United Methodist Committee on Relief, died on Oct. 6, following a long illness. She was 81 years old and lived in Hawaii in retirement.
She spent almost 25 years as a missionary in Nepal, and from 1984 to 1991, was head of the United Methodist Committee on Relief, a part of the Board of Global Ministries. She is thought to be the first woman to head the relief arm of a Protestant denomination.
Her service in Nepal, then a Hindu kingdom, was primarily in education and literacy programs. She was noted for non-formal education programs for women, and she founded the YWCA in Nepal.
"Norma Kehrberg embodied the embracing spirit of Christian mission," said Thomas Kemper, chief executive of Global Ministries. "She was truly remarkable. As missionary, teacher, relief executive, and volunteer; as local church member and General Conference participant, she shared God's love and promoted mercy and justice."
Steven C. Lambert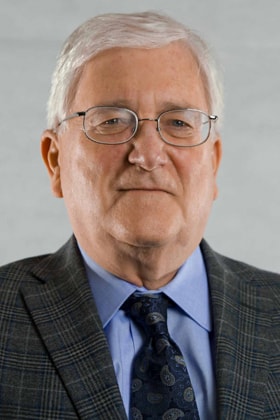 Steven C. Lambert
Photo courtesy of the General Council of Finance and Administration.
When Steven C. Lambert retired as a partner in a prominent Washington law firm, he decided he wasn't done with the legal world quite yet. Instead, he applied to bring his legal expertise to The United Methodist Church he loved.
In 2014, Lambert took on the role of general counsel for the General Council on Finance and Administration, providing legal assistance across the denomination. He died Oct. 6 at age 72, about two months after retiring again.
Friends and colleagues remember Lambert as someone who loved his alma mater of Duke University, his family and most importantly, God. He also was chair of the board of United Methodist-related Wesley Theological Seminary in Washington.
"He was absolutely one of the most caring and loving people I ever met," said the Rev. Rick Vance, director of the Center for Men's Ministries at United Methodist Men. "It was such a privilege to be able to call him friend."
Hahn is a multimedia news reporter for UM News. Contact her at (615) 742-5470 or [email protected]. Information for this story was compiled from reports by UM News reporters Linda Bloom, Eveline Chikwanah, Kathy L. Gilbert, Sam Hodges and Jim Patterson. Other contributors include Kay Panovec of the West Ohio Conference and Elliott Wright of the United Methodist Board of Global Ministries.
To read more United Methodist news, subscribe to the free Daily or Weekly Digests.