The World Food Program reported in April that the number of people facing acute food insecurity could rise to 265 million in 2020 as a result of the economic impact of COVID-19, nearly double the number in 2019.
Food-related ministries, a mainstay of United Methodist mission work, have provided a way for the church to respond to the pandemic, even when pews remained empty and other programs were shuttered during the crisis.
The United Methodist Committee on Relief established the UMCOR COVID-19 Relief Fund to provide grants to help churches and partners assist vulnerable populations dealing with food security and other needs related to the pandemic.
Read related UM News coverage:
Three-part series on food insecurity, May 19-21, 2020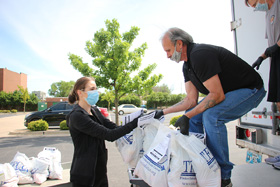 Tackling food insecurity caused by pandemic
Food-related ministries are a mainstay for United Methodists. Now churches are ramping up efforts in response to COVID-19.
Read more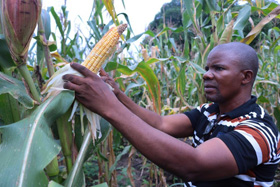 African churches ease pandemic's hunger blow
United Methodist congregations continue to support church members and communities struggling with hunger amid the COVID-19 crisis.
Read more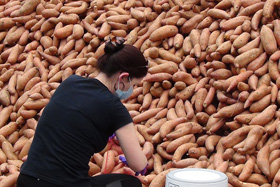 Reclaiming more food to fill pandemic gaps
The Society of St. Andrew, which has always tackled food waste, is trying to help with increased demand during the coronavirus pandemic.
Read more
Additional stories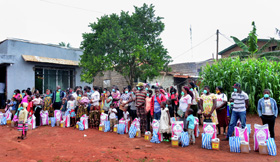 Providing food for internally displaced families
The United Methodist Church in Cameroon, with help from Global Ministries and the United Methodist Committee on Relief, distributes food relief and other aid.
Read more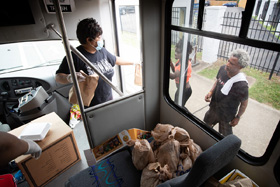 In trying times, churches extend their reach
Grants from the United Methodist Committee on Relief allow churches to expand programs, increase capacity during pandemic.
Read more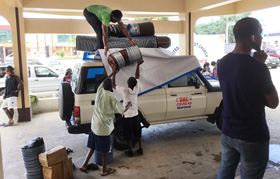 Food relief helps in Liberia's COVID-19 fight
UMCOR and other church partners provide support to church's Anti COVID-19 Taskforce as country sees spike in cases.
Read more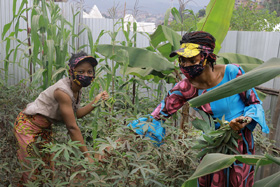 Pastors 'make friends with the soil' during lockdown
Church leaders in Africa turn to farming during the pandemic to supplement income and help members and others struggling with food insecurity.
Read more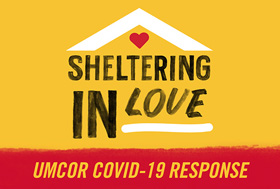 COVID-19 Fund grants filling the gaps
From Louisiana to the Philippines, United Methodists are finding ways to assist those affected by the coronavirus pandemic and asking for support from the UMCOR COVID-19 Response Fund.
Read more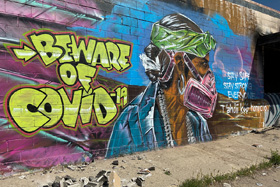 United Methodist ministry aids Navajo nation
The Four Corners Native American Ministry is among those helping tribal members and front-line workers as COVID-19 cases continue to rise on the reservation.
Read more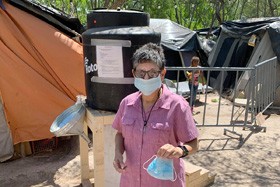 Pandemic threatening ministry with migrants
United Methodists are helping but are hampered by the COVID-19 pandemic, which separates them from face-to-face interaction with migrants.
Read more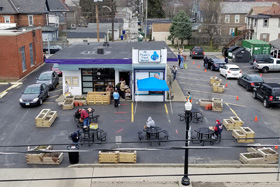 Ohio church alters produce giveaway due to Covid-19
Social distancing measures due to the coronavirus pandemic have not prevented The United Methodist Church for All People in Columbus from continuing to provide support and hope to its community.
Read more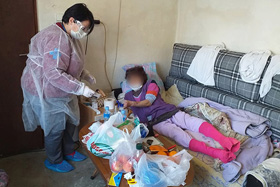 COVID-19 challenges programs in North Macedonia
A United Methodist-run social center in North Macedonia that operates several food programs is struggling to find food, supplies and funds to pay for them.
Read more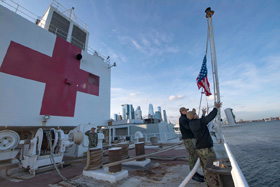 Being the church at epicenter of US pandemic
United Methodist leaders paint a sobering picture of the coronavirus impact on New York and New Jersey but also show the church is still at work.
Read more