A bit of religious humor: What is the difference between a Baptist and a Methodist? ­­­
A Methodist will say "howdy" when he sees you in the liquor store.
A new study puts some numbers to the punchline.
LifeWay Research, the Nashville-based research arm of the Southern Baptist Convention, released a new study Nov. 27 that looked at how U.S. Protestants view alcohol consumption.
Among the 2017 findings, 62 percent of Methodists acknowledge taking a drink from time to time — compared to 33 percent of Baptists. The study asked people to identify their affiliation, and LifeWay researchers say it's safe to assume most classified as Methodist are United Methodist.
Overall, the study shows that most Protestants agree the Bible denounces drunkenness. Nevertheless, these churchgoers also indicated growing acceptance of imbibing in moderation.
For example, a similar LifeWay survey in 2007 found that 29 percent agree that Scripture indicates people should never drink alcohol — compared to 23 percent in 2017.
Yet, the shifting attitudes toward alcohol were most dramatic among the people called Methodist — once among the nation's most prominent champions of temperance and later Prohibition.
The survey found only Lutherans exceeded Methodists as acknowledged drinkers, with 76 percent saying they imbibe. However, Lutherans — whose founder Martin Luther famously enjoyed beer — never had a teetotaling tradition.
LifeWay Research's Methodology
LifeWay Research conducted the study of 1,010 American Protestant churchgoers Aug. 22-30, 2017. The survey was conducted using the web-enabled KnowledgePanel, a probability-based panel designed to be representative of the U.S. population. For this survey, a nationally representative sample of U.S. Protestant and nondenominational adults (18 and older) which attends religious services once a month or more often was selected.
Methodists and other Wesleyans in the 19th and early 20th centuries took a very different view of tipping one back.
Abstention from alcohol was an "enormous" issue for Methodists, said the Rev. William Lawrence, an American church historian and retired dean of Southern Methodist University's Perkins School of Theology.
"It was an issue that involved both matters of personal discipline and social discipline," he said, "or personal righteousness and social righteousness."
In 1864, the General Conference of the Methodist Episcopal Church agreed to recommend "the pure juice of the grape be used in the celebration of the Lord's Supper."
Five years later, Dr. Thomas B. Welch, a communion steward at what is now First United Methodist Church of Vineland, New Jersey, perfected juice pasteurization to provide unfermented communion wine. This development eventually led to Welch's Grape Juice.
The Methodist commitment to temperance stretched all the way to the White House where President Rutherford B. Hayes' wife earned the affectionate nickname "Lemonade Lucy" because she did not serve alcohol at government functions. Lucy Hayes, first lady from 1877 to 1881, was one of the founders and the first president of the Home Missionary Society — a precursor of United Methodist Women.
Much of the Methodist advocacy for temperance developed alongside the Methodist-led holiness revival movement, which aimed to help people lead holy lives.
"The view was that alcohol impaired personal conduct, and it was associated with other forms of so-called loose living," Lawrence said. "Therefore, part of the holiness movement taught that a purer life meant abstaining from alcohol."
Lawrence stressed that Methodists had far more than spiritual reasons for discouraging indulging in spirits. At a time when women had little recourse but to stay with a drunk and abusive husband, promoting temperance was a matter of social justice.
That was certainly the case for Frances Willard, the Methodist leader of the Woman's Christian Temperance Union. Under her leadership, the group that popularized the slogan "Lips that touch liquor shall never touch mine," was also devoted to promoting women's equality — including the right to vote.
The group also eventually helped lead the Methodist Episcopal Church in 1880 to require the use of grape juice — instead of wine — in Holy Communion.
And, in 1916, the Methodist Episcopal Church founded the Board of Temperance, Prohibition and Public Morals — the predecessor of today's Board of Church and Society.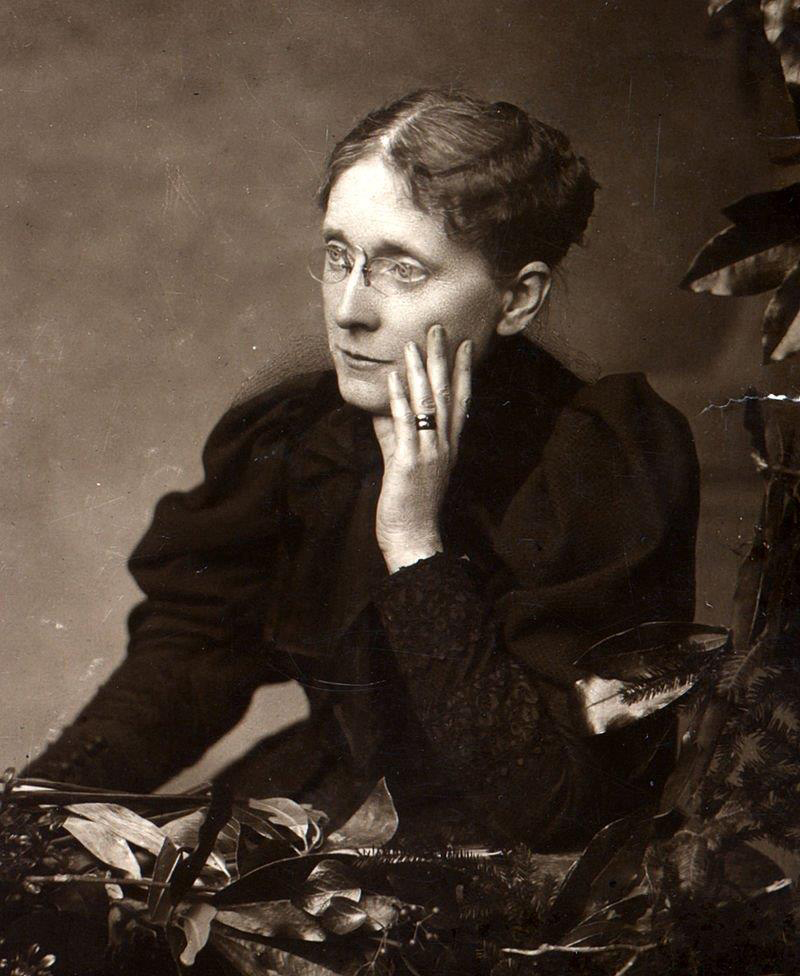 Frances Willard led the Woman's Christian Temperance Union, which championed both abstention from alcohol and women's rights. This portrait is dated before 1898, courtesy of Wikimedia Commons.
Such advocacy from Methodists and other Protestants led to 1920's ratification of the 18th Amendment to the U.S. Constitution, which instituted Prohibition.
"Without the political influence of the church, broadly speaking, and revivalists and traveling evangelists, the Prohibition amendment almost certainly would not have passed," Lawrence said.
But Lawrence cautioned that some of the fervor for Prohibition came with a dark undertone. Some Protestant leaders, including Methodists, used the specter of rising Catholic immigration to help muster support.
No matter what drove their advocacy, many Protestants felt chastened when the 18th Amendment led to more crime than clean living. Prohibition was repealed by the 21st Amendment in 1933.
Methodists didn't immediately toast the 21st Amendment's health. As late as 1959, a Methodist Church survey found that 56.8 percent of U.S. congregants said Christians should totally abstain from alcoholic beverages.
In the 1960s, Methodist attitudes toward drinking started to moderate.
Lawrence attributes the shift in part to the rising fortunes of Methodists and other members of the U.S. middle class, especially following World War II.
"People in Methodist circles found themselves rising in economic well-being and perhaps reaching the point where they had disposable income," Lawrence said. They had money to join fraternal organizations, bowling leagues and other activities where social drinking was part of the scene, he said.
In 1968, the year that marked the formation of The United Methodist Church, the new denomination removed the requirement that clergy pledge to abstain from alcohol.
L. Dale Patterson, archivist-records administrator for the United Methodist Commission on Archives and History, said one reason Methodists changed more dramatically than Southern Baptists is that Methodists were part of a national church, not a regional one.
"Being larger meant we had more voices on a lot of issues," he said. "One of those was alcohol. I think it was those multiple voices that helped drive the change."
The predecessors of the Board of Church and Society, as court records show, had always dealt with more issues than alcohol. But by the 1960s, the predecessor Board of Christian Social Concerns was putting greater emphasis on combating illicit drugs in society, Patterson said.
The Board of Church and Society remains committed to addressing substance abuse. The United Methodist Church, in its Social Principles, also still affirms Methodism's "longstanding support of abstinence from alcohol as a faithful witness to God's liberating and redeeming love for persons."
That doesn't stop many U.S. United Methodists from enjoying a drink now and then.
Nelson Price, who retired from United Methodist Communications in 1991, witnessed the church's transition firsthand. The son of a Methodist pastor, Price grew up in an alcohol-free parsonage. He also was good friends with the late Roger L. Burgess, who at one point was an executive with the Methodist Church's Board of Temperance.
Nonetheless, Price said, both he and Burgess would drink in moderation.
"It was just part of the social culture," he said. "But I do think alcohol is a real problem, and I do think the United Methodist position on abstinence and moderation is on the right track."
Hahn is a multimedia news reporter for United Methodist News Service. Contact her at (615) 742-5470 or
[email protected]
. To read more United Methodist news,
subscribe to the free Daily or Weekly Digests
.
---
Like what you're reading? Support the ministry of UM News! Your support ensures the latest denominational news, dynamic stories and informative articles will continue to connect our global community. Make a tax-deductible donation at ResourceUMC.org/GiveUMCom.