John Wesley was a fan of voting.
According to a 1774 journal entry, he urged Methodist Society members: "(1) To vote, without fee or reward, for the person they judged most worthy (2) To speak no evil of the person they voted against, and (3) To take care their spirits were not sharpened against those that voted on the other side."
FORMING A MORE PERFECT UNION
1850: Last local property ownership and tax requirements eliminated, guaranteeing almost all adult white males the right to vote.
1870: 15th Amendment ratified, granting the right to vote regardless "of race, color, or previous condition of servitude." Women are not included, and Jim Crow restrictions soon eat away at black men's rights.
1913: 17th Amendment ratified, allowing voters — rather than state legislatures — to directly elect U.S. senators. Again, women are not included.
1920: 19th Amendment ratified, guaranteeing women the right to vote.
1964: 24th Amendment ratified, eliminating poll taxes that kept African-Americans from voting in much of the South.
1965: Voting Rights Act passed, outlawing literacy tests and other barriers to voting.
1971: 26th Amendment ratified, guaranteeing the right to vote to adult citizens 18 years of age or older.
Not every society member could take his advice. In Wesley's day, voting was strictly a land-owning, male affair.
Getting to the point where all adult citizens had a voice in choosing their government took hard work, great risk and tremendous faith. Fortunately, many faithful members of Wesley's movement, especially women, joined the struggle to expand the right to vote.
In fact, the famed Woman's Rights Convention at Seneca Falls, New York, found a welcoming host in Wesleyan Chapel, part of the Wesleyan Methodist denomination.
Such advocacy changed history.
"I continue to live in awe of the courage and dedication of the women throughout Methodist history who gave their all for the rights that we take for granted, especially the precious right to vote," said Dawn Wiggins Hare, the top executive of the United Methodist Commission on the Status and Role of Women.
"How can we ever find ourselves too busy, too jaded, too uninterested to miss an opportunity to vote when those before us were beaten in the street for protesting?"
Here are six Wesleyan women who helped form a more perfect union even as they were going on to Christian perfection.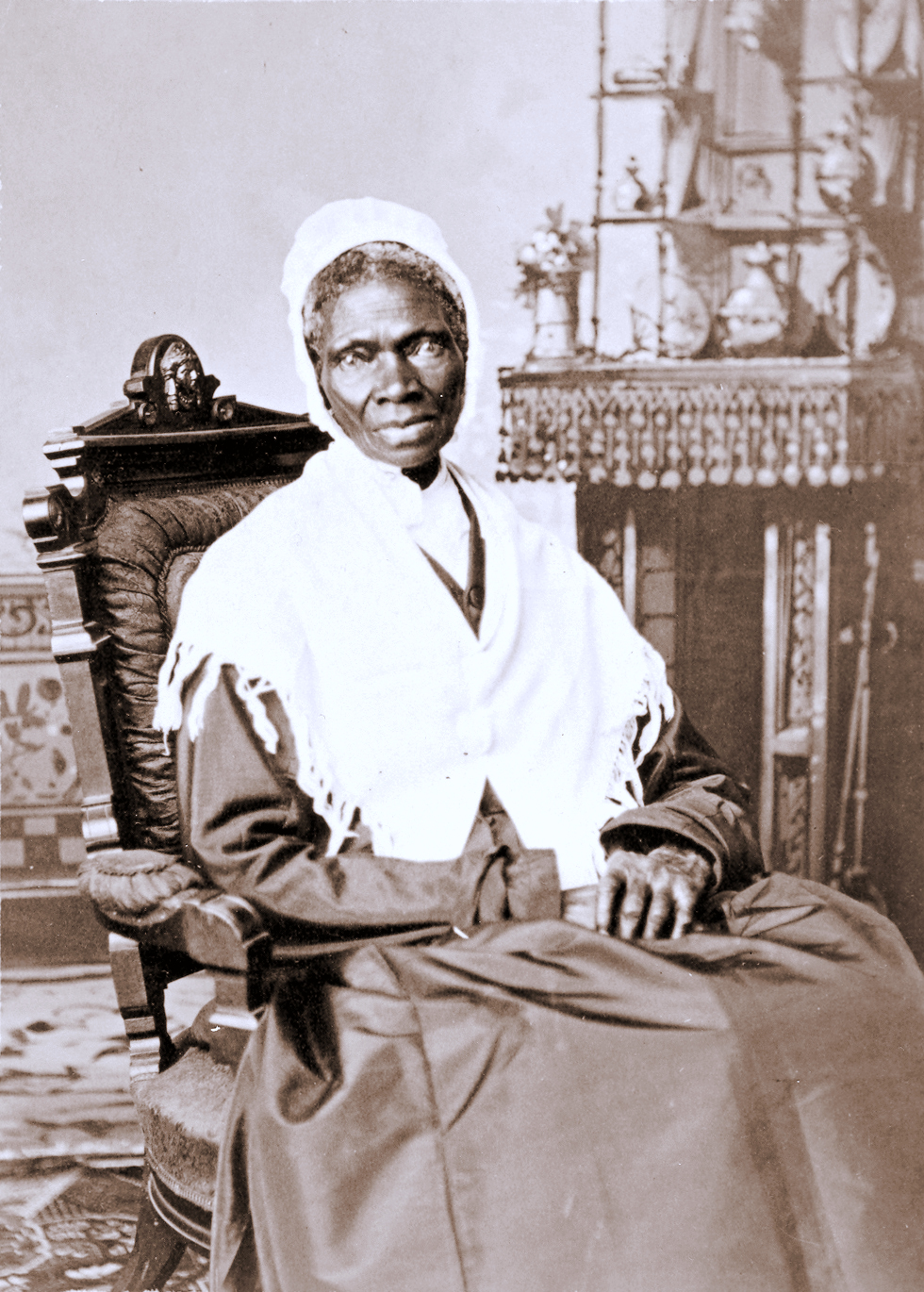 Sojourner Truth (1797-1883)
She was born into slavery as Isabella Bomefree in rural New York. Her first language was Dutch. By the time she was 9, she had been sold away from her parents. By the time she escaped bondage in 1827 (a year before New York emancipated the state's slaves), she had endured five owners, several beatings and separation from her children.
As a free woman, she successfully sued for the return of her son who had been sold illegally across state lines. She also joined the Methodist Church.
When she became an itinerant Methodist preacher, she took the name Sojourner Truth. She preached for Jesus and the disempowered — advocating freedom for the slave, fairness for the poor and the franchise for women. She also helped persuade abolitionist Frederick Douglass against violent revolt to free slaves, urging him instead to place his faith in God. "Frederick," she reportedly said, "is God dead?"
Truth was "a woman with a powerful passion for equality," said Rev. Alfred T. Day III, the top executive of the United Methodist Commission on Archives and History. "She was part of the conscience of the Second Great Awakening in the 19th century in that Methodist spirit and paradigm inexorably linking evangelical piety and social holiness."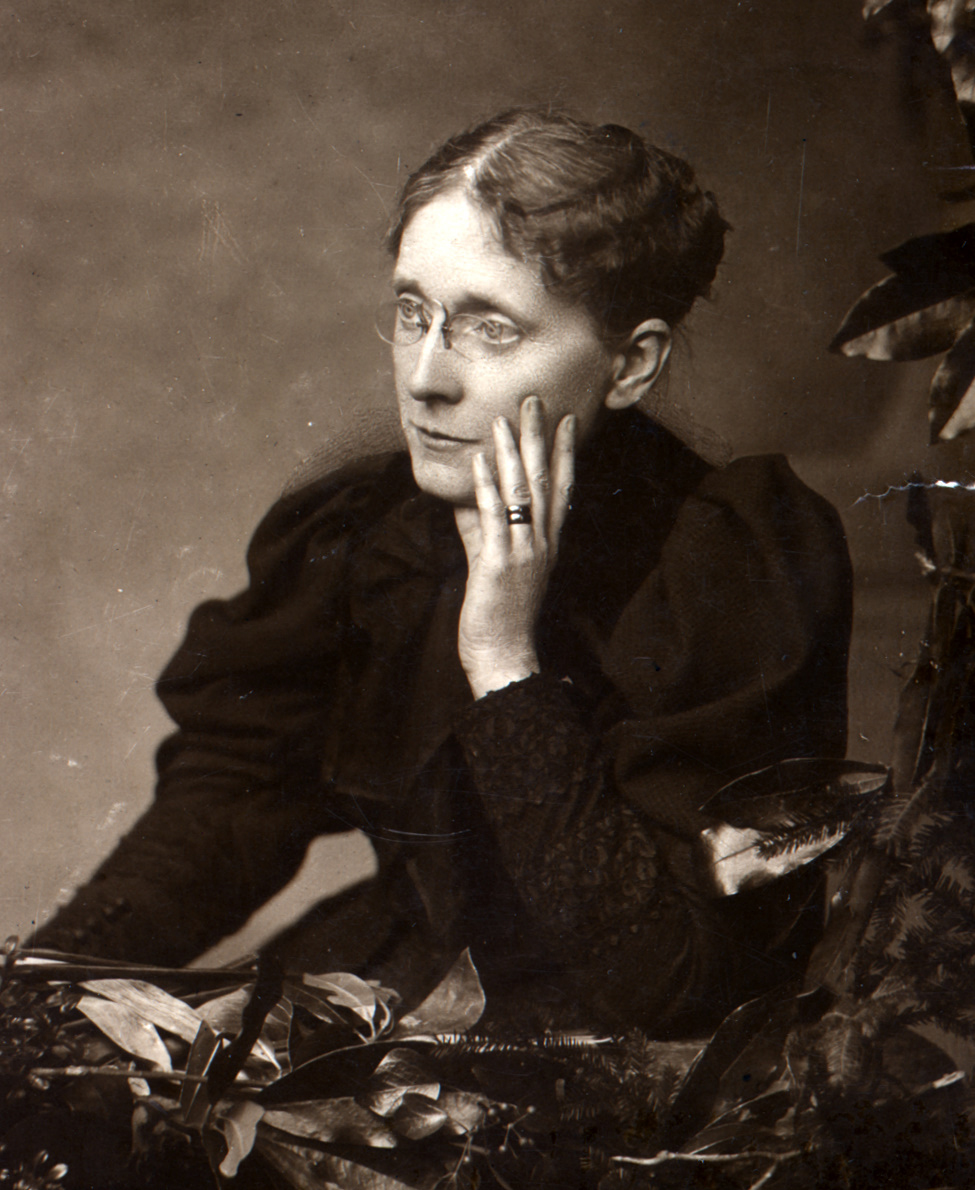 Frances Willard (1839-1898)
The famed temperance leader today is often associated with the slogan "Lips that touch liquor shall never touch mine." However, Frances Willard could just as easily be associated with the rallying cry "Votes for Women."
The Woman's Christian Temperance Union in the United States, which she led for the last 19 years of her life, was more than a scourge of saloons. During Willard's presidency, the group sought to improve working conditions in factories, institute an eight-hour workday, raise the age of consent for girls and secure for women the right to vote.
Willard also pushed for votes in her own Methodist Episcopal Church. She and five other women were elected to serve as delegates to the 1888 General Conference in New York. Because of an ailing mother, Willard ultimately did not attend, and General Conference refused to seat the distaff delegates.
Harriett Jane Olson, the chief executive officer of United Methodist Women, said Willard's efforts all went back to the same goal — improving the lives of the marginalized, especially women and girls.
"She was doing what we (in the UMW) try to do, which is to respond to the needs of the world and the call of God. That's what she devoted her life to," Olson said.
Like Truth, Willard did not live to see much of her work come to fruition, but both women helped bring the quest for voting rights to greater national attention.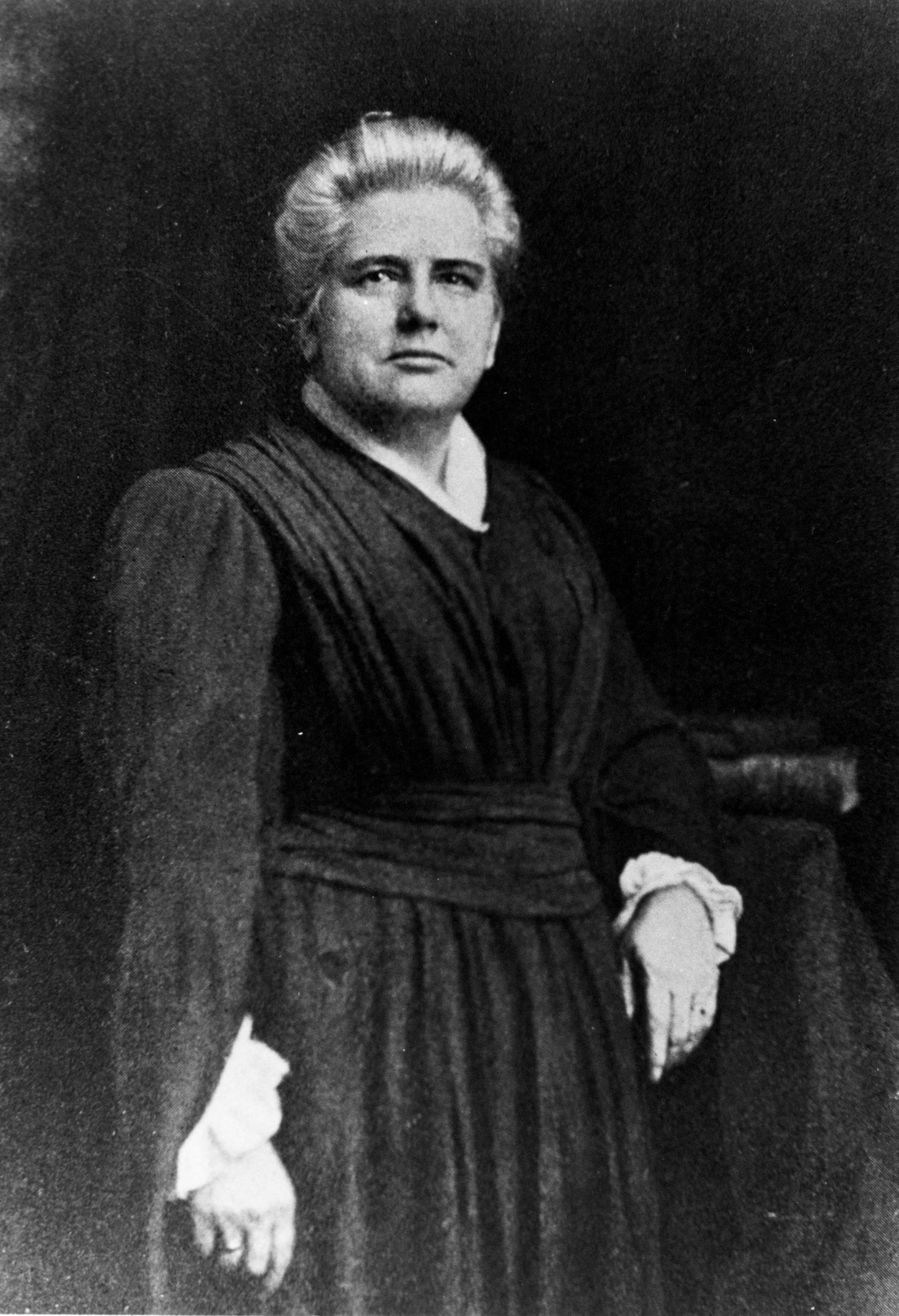 The Rev. Anna Howard Shaw (1847-1919)
Anna Howard Shaw became one of the first women granted a license to preach by the Methodist Episcopal Church. Later, she became the second woman to graduate from Boston University School of Theology. However, her calling hit a snag when the New England Conference refused to ordain her.
The Methodist Protestant Church did. While a pastor in Massachusetts, her sense of calling broadened, and she earned a medical degree from Boston University. At 39, she added "master orator" to her skillset, lecturing throughout the world on behalf of temperance, world peace and women's suffrage. She also was president of the National American Woman Suffrage Association for 11 years, serving as a bridge between the Seneca Falls generation and younger suffragists who would go on to advocate for equal rights in all aspects of American life.
Shaw died in 1919, one year before the ratification of the 19th Amendment that ensures women access to the ballot box. Today, her namesake center at her United Methodist alma mater works to promote women's empowerment.
"Anna Howard Shaw realized that her call was beyond the local church," said Margaret Wiborg, the first full-time director of the Anna Howard Shaw Center. "In her autobiography, 'The Story of a Pioneer,' she says that after seven years of ministry on Cape Cod her soul 'sent forth a sudden call to arms ... I could find but one solution for women — the removal of the stigma of disfranchisement.'"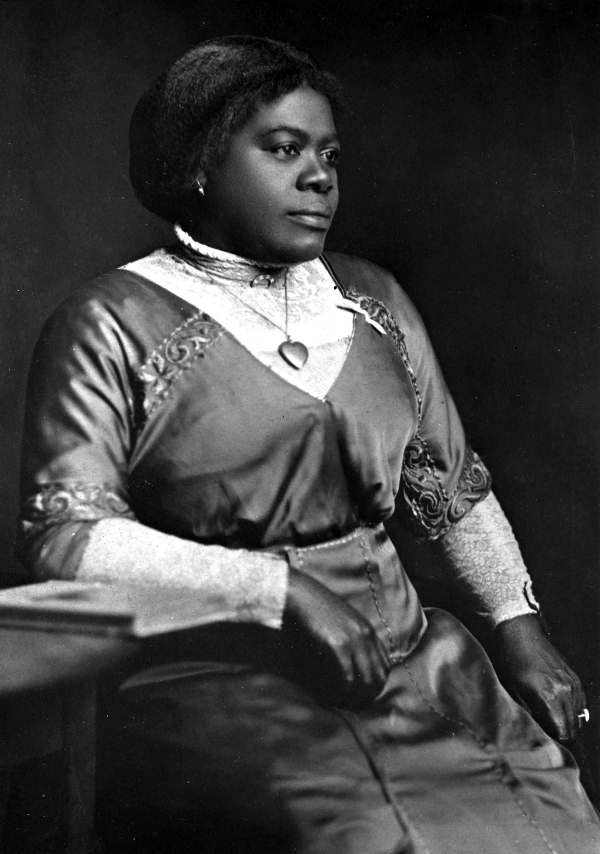 Mary McLeod Bethune (1875-1955)
Mary McLeod Bethune is perhaps best known as a champion of African-American education. As a youngster, she taught her siblings and former-slave parents how to read. Today, the school she founded — Bethune-Cookman University in Daytona Beach, Florida — receives support from The United Methodist Church's Black College Fund.
But she also championed the rights of African-American voters. When women won the right to vote in 1920, she organized African American men and women in Florida to go to the polls. She raised money to pay poll taxes and offered special classes for the literacy tests, mandated by Jim Crow laws that tried to silence black voices.
Bethune's own voice was definitely heard. She faced down the Ku Klux Klan. She led the way in desegregating the American Red Cross and Women's Army Auxiliary Corps. She was a bipartisan adviser to U.S. presidents, serving the Coolidge, Hoover and Roosevelt administrations.
Trudie Kibbe Reed, the first woman president of Bethune-Cookman since Bethune herself, said the university's namesake continues to inspire. Reed, who retired in 2012, made it a priority to get her students to the polls to vote.
"She had a vision of giving education and empowerment to any of God's people who needed help," Kibbe Reed said. "She encouraged civic engagement, and that included voting."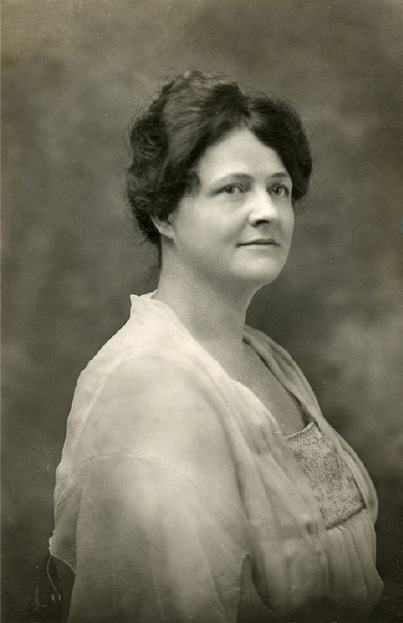 Jessie Daniel Ames (1883-1972)
To get Congress to pass the 19th Amendment, suffragists endured beating, imprisonment and the torture of forced feedings. Still, that was just the first step. Getting states to ratify the measure seemed just as daunting a task. That was especially true in the old Confederacy where the amendment faced its strongest opposition.
Jessie Daniel Ames, a graduate of what is today United Methodist-related Southwestern University in Georgetown, Texas, was among the fearless suffragists on the case.
The lifelong Methodist played a key role in getting Texas to become the first state in the South (and the ninth overall) to ratify the women's vote. A few months later, she became the founder and first president of the state League of Women voters. Ames, a widow, did all this while helping her mother run the telephone company in Georgetown, Texas.
Her activism did not stop there. She worked to end the most pressing terrorist threat of her day — lynching. As founder of the Association of Southern Women for the Prevention of Lynching, she recruited white Southern women to persuade law enforcement to pledge to protect African Americans from lynching.
"She was a torchbearer for women who would later hold executive offices in the state," said Jason Dean, director of special collections and archives at Southwestern University.
Dorothy Height (1912-2010)
When the Rev. Martin Luther King Jr. gave his historic "I Have a Dream" speech in 1963, Dorothy Height was the only woman, besides Coretta Scott King, on the platform.
When Barack Obama was sworn in as the nation's first African-American president more than 45 years later, she was on the platform again.
Height, who considered Mary McLeod Bethune a mentor, helped finish the work earlier voting-rights activists had begun. As president of the National Council of Negro Women, Height helped organize voter registration in the South, voter education in the North and scholarship programs for student civil rights workers.
The "Godmother of the Civil Rights Movement" contributed to the 1964 ratification of the 24th Amendment, which outlawed poll taxes in state and federal elections. Her hard work also helped pass the Civil Rights Act of 1964 and the Voting Rights Act of 1965.
"Dr. Height was the embodiment of leadership in the Wesleyan Way," said Erin Hawkins, the top executive of the United Methodist Commission on Religion and Race. "She understood that love of God could not be separated from love of neighbor and that love of neighbor was not simply a feeling but an action."
Hahn is a multimedia news reporter for United Methodist News Service. Contact her at (615) 742-5470 or [email protected].
This story was first published on Nov. 3, 2016.
---
Like what you're reading? Support the ministry of UM News! Your support ensures the latest denominational news, dynamic stories and informative articles will continue to connect our global community. Make a tax-deductible donation at ResourceUMC.org/GiveUMCom.