"Although we are a bit too close to unfolding events to make claims for the importance and uniqueness of this moment in the Methodist experience, we can see some parallels in Methodist history." — Samuel Avery-Quinn, a historian of U.S. Methodism.
NEWS AND FEATURES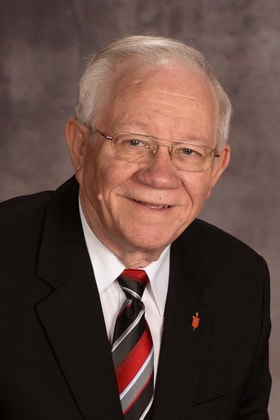 Bishop Ben R. Chamness
Photo courtesy of the Council of Bishops.
As GC2020 nears, fewer keep to the sidelines
NASHVILLE, Tenn. (UM News) — United Methodists across the theological spectrum are taking public stands on the homosexuality debate and strategizing for the coming General Conference. As denominational leaders weigh whether or how to split, more church members are speaking out. Heather Hahn reports.
Read story
United Methodists killed in Congo violence
BENI, Congo (UM News) — A resurgence of violence has left at least 100 dead, including 25 United Methodists, said the Rev. Dumas Balaganire, Beni District superintendent. He said the church is doing its best to help some 75 church families displaced by the recent attacks. Chadrack Tambwe Londe and Philippe Kituka Lolonga report.
Read story
World Council of Churches
Indigenous practices could help environment
MADRID — Individual lifestyle changes aren't enough to reverse climate change, but the perspective and creation care practices of indigenous persons could be quite helpful, said participants in the "Inspiring Courage to Act and Adapt in a Climate Emergency" summit. The Rev. Glen Chebon Kernell, a United Methodist who leads the Native American Comprehensive Plan, was among the speakers.
Read story and watch video
Florida Conference
Churches bulk up online presence
LAKELAND, Fla. — While some churches, including his own, are investing to strengthen their online presence, the Rev. David McEntire of First United Methodist Church of Lakeland says it's still best for people to gather together in the same physical space to worship. Joey Johnston reports.
Read story
Iowa Conference
New DS focuses on building relationships
DES MOINES, Iowa — The new district superintendent for the Southeast District sees himself as a missional strategist and pastor of pastors. The Rev. Doug Cue is focused on relationship-building as he starts the job.
Read story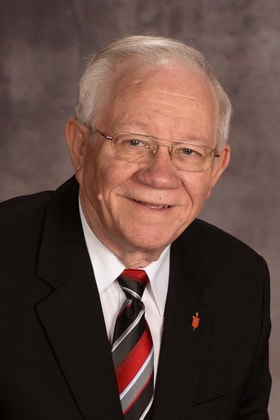 Bishop Ben R. Chamness
Photo courtesy of the Council of Bishops.
PRESS RELEASES
Higher Education and Ministry
Bergquist to lead church agency
NASHVILLE, Tenn. — The Rev. Greg Bergquist will serve a four-year term as the general secretary of the Board of Higher Education and Ministry. Bergquist has been the agency's acting top executive for six months.
Read press release
COMMENTARIES
UM News includes in the Daily Digest various commentaries about issues in the denomination. The opinion pieces reflect a variety of viewpoints and are the opinions of the writers, not the UM News staff.
Illinois Great Rivers Conference
There's a hole in the United Methodist boat
SPRINGFIELD, Ill. — Bishop Frank J. Beard of the Illinois Great Rivers Conference writes that The United Methodist Church is taking on water. He adds that he has not given up hope and instead offers ways faith in Christ can help get the United Methodist boat to safety.
Read commentary
RECENT HEADLINES
Sustaining faith partnerships with Latin America
Church mobilizes after earthquakes rock Albania
EVENTS
Thursday, Dec. 19
Poet's Corner featuring John Harn