For a brief period in the 1960s, Methodists in the U.S. and in Great Britain considered becoming one body.
But the competing attentions of other possible merger partners in their own countries put that idea on hold.
Instead, a different kind of agreement, called a concordat, was finalized in 1968. And in a year of noteworthy anniversaries, a small gathering of United Methodists and British Methodists in London will celebrate their relationship and discuss future collaboration.
United Methodists traveling to England for the Aug. 10-12 event include 28 bishops, clergy and laity serving as official delegates and seven top agency executives, along with the secretary of General Conference, who are invited guests with voice but no vote.
The idea is to "dream some bigger dreams for the future," said Doug Swanney, connectional secretary for the Methodist Church in Britain.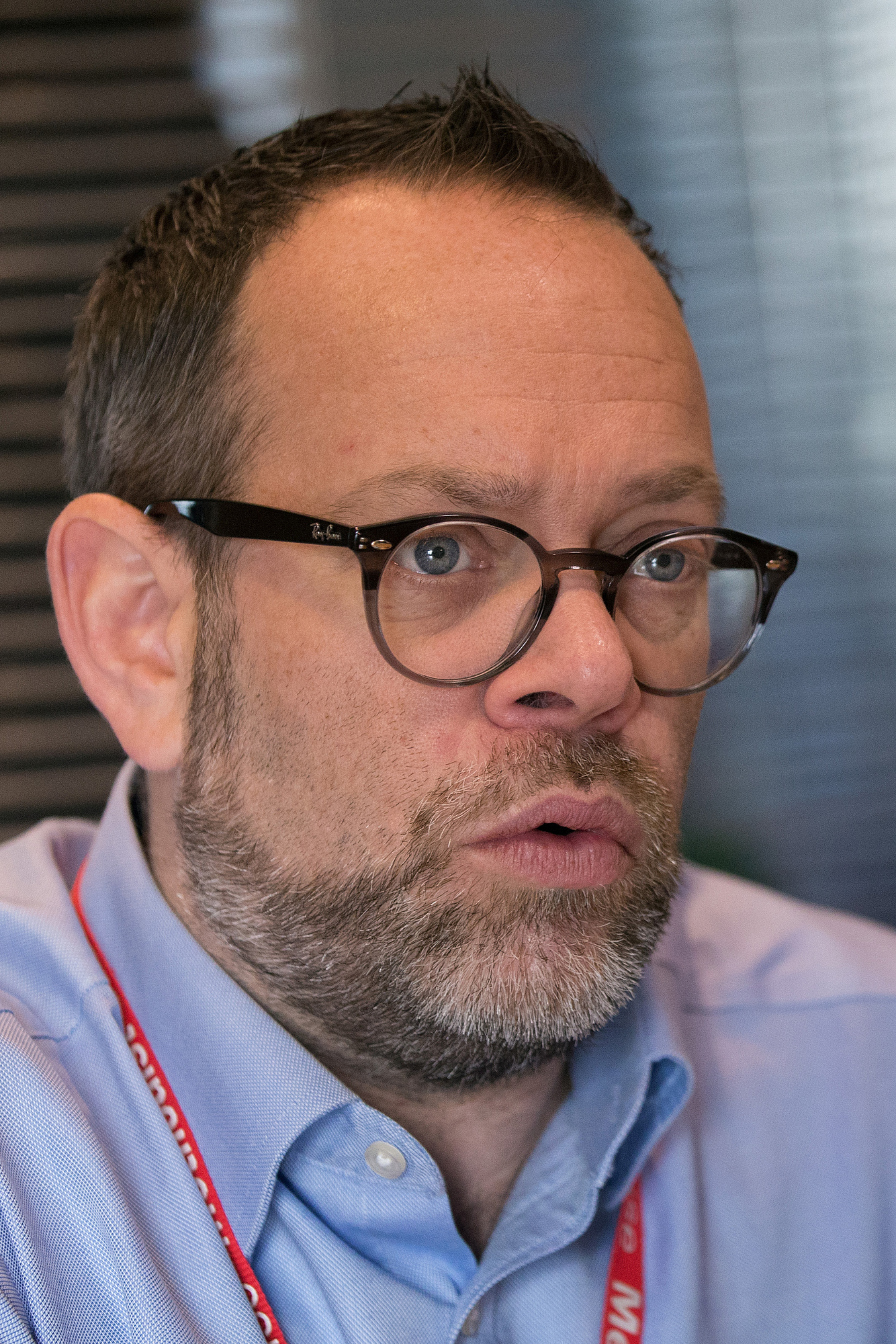 "If we're all engaging in the same kind of mission … there must be crossing points where we can work better together," he told United Methodist News Service.
On a regional level, Methodist and Wesleyan churches in Europe, including United Methodists, have a close relationship, Swanney said.
Both denominations — and the world — have seen major changes over the past 50 years. Bishop B. Michael Watson, ecumenical officer for The United Methodist Church, pointed out that "a new discussion is needed so that we can reshape our partnership in light of these new global realities.
"In fact, we should have already had this discussion," he added.
Very few documents from the joint commission of the British church and the Methodist Church in the U.S. between 1965 and 1968 are available for research, noted the Rev. Robert Williams, the retired top executive of the United Methodist Commission on Archives and History.
That time period was the "high tide of ecumenism," he said, and church leaders were thinking they could be stronger by being in ministry together rather than separately.
"Unfortunately, we don't have the minutes or the records of the joint commission," explained Williams, who will make a historical presentation during the London gathering. "I think that's a great loss."
He attributes that "lack of documentary evidence" and a lessening of interest in a union to what was happening at the time in their respective countries.
Celebrating a 50th in London
Meetings and public worship services Aug. 10-12 at two historic Methodist churches in London will mark the 50th anniversary of an agreement between The United Methodist Church and The Methodist Church in Britain.
The Rev. Doug Swanney, connectional secretary for the British church, and the Rev. Jean Hawxhurst, an ecumenical staff member for the United Methodist Council of Bishops, have had "regular Skype conversations," Hawxhurst said, to prepare the program.
Three bishops have served as the United Methodist half of a design team for the 50th anniversary celebration — U.S. Bishop Bruce Ough, the council's immediate past president; Bishop B. Michael Watson, also of the U.S. and the denomination's ecumenical officer; and retired Bishop Rosemarie Wenner of Germany.
Wenner and the Rev. Jennifer Smith, minister of Wesley's Chapel, are organizing the Aug. 10 opening worship service there. Ough, episcopal leader of the Dakotas-Minnesota Area, will preach.
The daylong program on Aug. 11 at Methodist Central Hall, Westminster, includes presentations on joint ministries in social justice, global missions and ecumenical interaction and small-group sessions to develop ideas for future collaboration. The goal, Swanney explained, is "to look at where some of the similarities are" and "to see where God may be prompting us."
Saturday's sessions will end with a celebration dinner. A final business session is planned Sunday morning, Aug. 12, before the public worship at Methodist Central Hall. Florida Area Bishop Kenneth H. Carter Jr., the current president of the Council of Bishops, will preach at that service.
Six of the bishops will remain in England to represent The United Methodist Church at the weeklong Oxford Institute of Methodist Theological Studies, which begins the evening of Aug. 12, Hawxhurst said.
Methodists in America were negotiating a union with the Evangelical United Brethren Church and, as a condition of that merger, dismantling its racially-segregated Central Jurisdiction. In ecumenical circles, the Consultation on Church Union was demanding attention. Across the pond, British Methodists had become more serious about talks with the Church of England.
In the end, the most significant part of the concordat was sending full credentialed representatives to each other's highest governing assemblies, a natural development out of what had been a longstanding informal tradition dating back a century and a half, Williams said.
Currently, the British church sends four official, voting delegates to the United Methodist General Conference, which meets every four years, and United Methodists send two delegates to the annual British Methodist Conference.
Other programs grew out of the concordat. To Swanney, one of the most successful was the British-American Ministerial Program, which ran for about 10 years. "We had to stop it because we couldn't get visas," he said.
The concordat agreement has ensured a meaningful connection between what is now the global United Methodist Church and British Methodists, said the Rev. Alfred Day III, the current top executive of the Commission on Archives and History.
Day, who will be in London, views the August celebration as "another opportunity to remember some seeds that were planted" in 1968. "I think the time is right and the climate is right."
In an era when television programs and organizations like ancestry.com focus on finding family roots, "my sense is that if we can help people to find their way to their faith and denominational roots there may be some powerful and incredible experiences there as well," he said.
Day also applauded the investment that British Methodists have made in telling the story of John and Charles Wesley and their commitment to the idea that "heritage is a mission opportunity."
With financial assistance from Britain's Heritage Lottery Funding, Day added, the New Room in Bristol, England, has been transformed from a sleepy historical site to "the greatest educational experience in one building of the story of Methodism."
Swanney hopes the August discussions will allow time to name some of the significant issues to consider as the two Methodist bodies look to the future, including engagement through the World Methodist Council and regional Methodist groups.
While "the headline" of the concordat focused on representation at conference, he said, the joint commission's report also was an effort to find ways to cooperate in mission and ministry, as well as avoid duplication.
"We made some commitments in that concordat in recognizing the places that one tradition was already working," he said, but also noted "a real sense of proactive hopefulness of what we might do together."
Presentations on joint ministries will touch on work in social justice, global missions and ecumenical interaction.
Watson, the United Methodist ecumenical officer, expects the discussions to venture beyond Methodism to the present-day Anglican-Methodist discussions taking place simultaneously on two continents. The Methodist Church in Britain is considering a new covenant with the Church of England, and The United Methodist Church is nearing a full-communion agreement with The Episcopal Church in the U.S.
Increased understanding among Methodists across the global is important, Watson said. "This is a time of re-visioning for both of our churches, and we need to share these new visions with each other," he pointed out. "The only way we can understand each other is to talk together honestly."
Bloom is the assistant news editor for United Methodist News Service and is based in New York.
Follow her at https://twitter.com/umcscribe or contact her at 615-742-5470 or [email protected]. To read more United Methodist news, subscribe to the free Daily or Weekly Digests
---
Like what you're reading? United Methodist Communications is celebrating 80 years of ministry! Your support ensures the latest denominational news, dynamic stories and informative articles will continue to connect our global community. Make a tax-deductible donation at ResourceUMC.org/GiveUMCom.