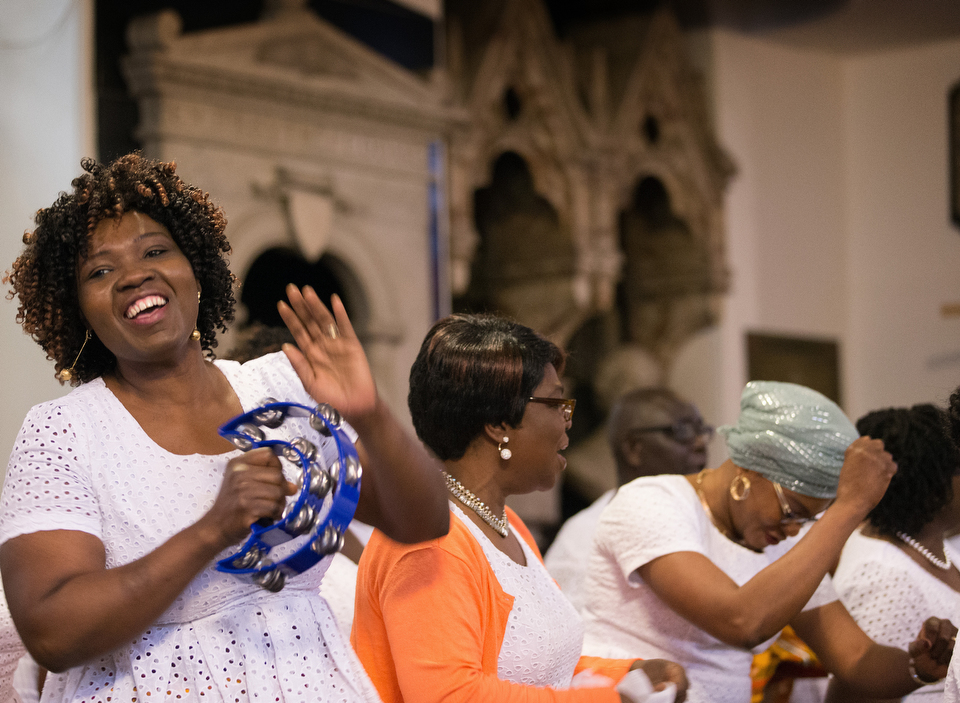 Harriet Appiah-Anderson (left) sings with the choir at Wesley's Chapel in London. She is chair of the church's Ghanaian fellowship.
Editor's note: Part of an occasional series of stories, "British Methodism: Staying relevant in Wesley's homeland," about today's Methodist Church in Britain.
Story by Linda Bloom, Photos by Mike DuBose
April 5, 2018 | LONDON (UMNS)
Methodists from around the globe are finding a home in some of London's historic congregations.
The diverse congregation at Wesley's Chapel reflects its reputation as a place of pilgrimage for Methodists worldwide. British citizens of African descent — representing Ghana, Nigeria, Sierra Leone, Gambia, Zimbabwe, South Africa and Cȏte d'Ivoire — are among the more than 400 members, said the Rev. Jennifer Potter, a longtime minister at the church.
Also part of the congregation are Methodists from Fiji, Tonga, Hong Kong, China, Japan, South Korea and the Philippines, along with a few from the U.S., South America and Europe.
"It's the legacy of our colonial history," Potter said.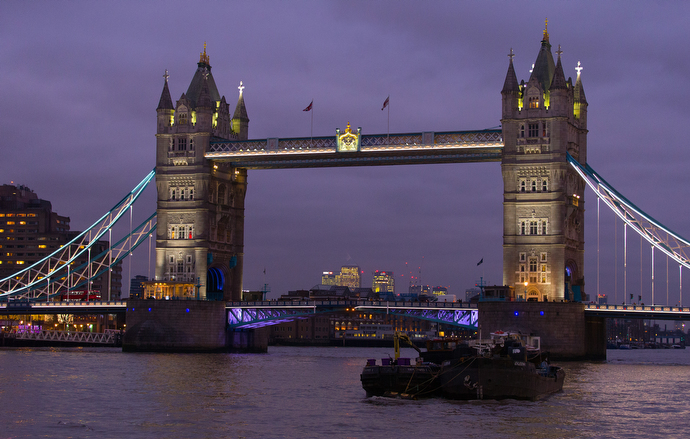 View london in 360 Degrees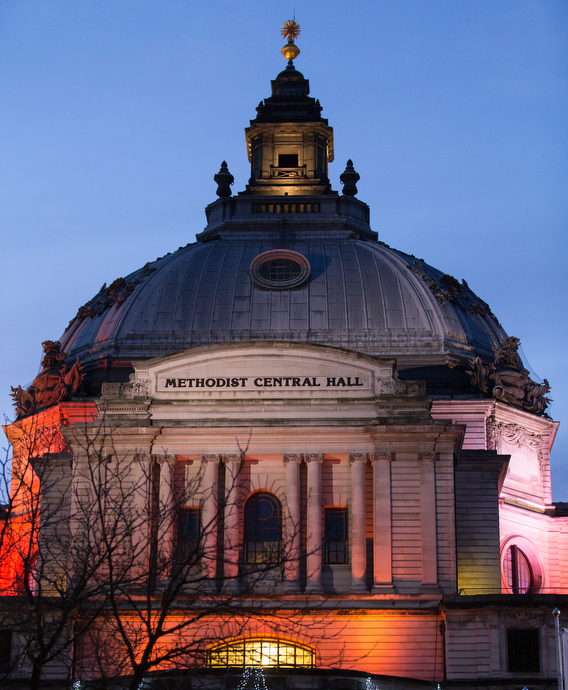 In a setting of prestige and power, Methodist Central Hall sits opposite Westminister Abbey and is not far from the Houses of Parliament and Big Ben.
View a 360 degree image of the London square that includes Methodist Central Hall and Westminster Abbey by clicking here.
Thirty-one nationalities are represented in the congregation at historic Methodist Central Hall, Westminster and many of them are second-generation and London born, said the Rev. Martyn Atkins, Westminster's superintendent minister.
"We have large constituencies of several African and several Asian countries, which is the fruit of Wesleyan Methodist and United Methodist missions," he added. "In a sense, we get back what we exported."
Across the Thames, Bermondsey Central Hall, which includes the South London Mission, has benefited from an influx of Methodists from Sierra Leone, Ghana and Nigeria, according to the Rev. Janet Corlett.
"We have people who come from huge distances to Bermondsey because when they first landed in London, that's where they came," she said.
Such loyalty has reinvigorated the congregation, which had dropped to about 60 members at the end of the 1960s. "It's grown steadily, mostly through immigration," Corlett reported. "Now, we've got 320 members."
Along with Bermondsey, Methodist Central Hall in Westminster was one of 40 central halls originally built by Wesleyan Methodists to reconnect with urban areas and focus on mission with the poor.
But this, perhaps, was the grandest of the central halls, in a setting of prestige and power — and one known to every London tourist: opposite the imposing Westminster Abbey and near the Houses of Parliament and Big Ben.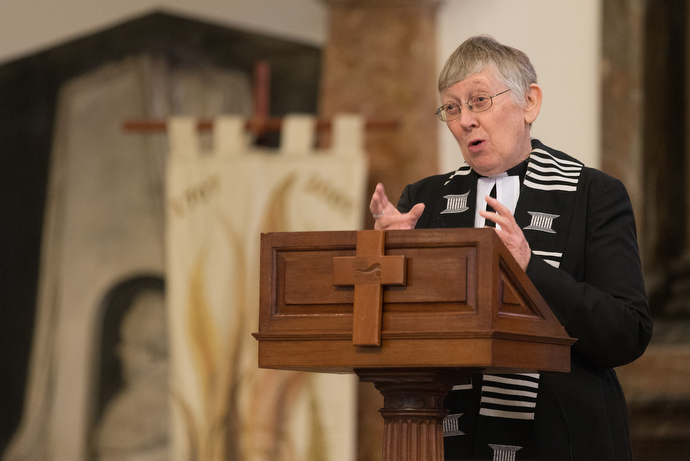 A campaign to raise "one million guineas (each worth about £1.05 or $1.48 in modern money) from one million Methodists" did just that in 1904. The Viennese Baroque-styled building, opened to the public in October 1912, includes a "great hall" that seats more than 2,000, suitable for worship as well as conferences and public events.
"The Methodist Church wanted to make this a space of invitation," Atkins told Sean Fletcher, the host of a BBC religion program, when "Songs of Praise" visited Methodist Central Hall last December.
While known in religious circles for its preaching tradition, the hall's rental business refers to it as "Central London's largest concert venue." Though less famous than Westminster Abbey, Methodist Central Hall has had its share of historical moments, including hosting the first-ever meeting of the United Nations in 1946 and welcoming speakers such as Mahatma Gandhi and Martin Luther King Jr.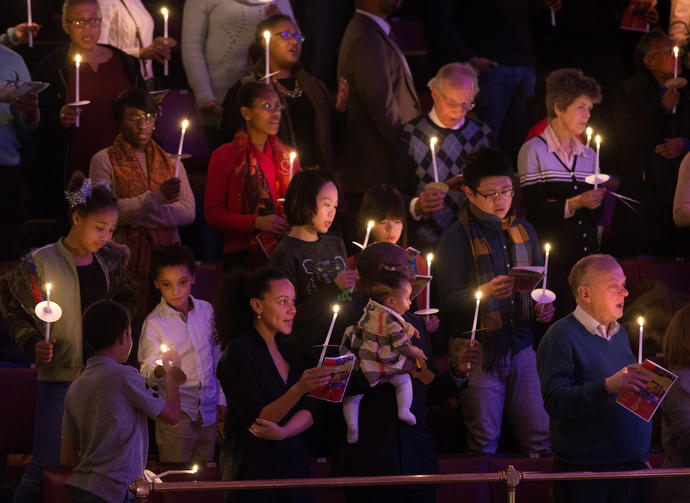 Close a church, open a ministry?
While there is no quick fix for the British church's deep membership decline, the Rev. Martyn Atkins knows what does not work.
"We mustn't be naive enough to think that success for the British Methodist Church lies in how many old chapels you can keep up," said Atkins, who has spent a number of years looking for ways to attract new disciples through the church's "Fresh Expressions" program.
Read story.
Today, Westminster's "strapline" or tagline is: "We are a global Christian family following Jesus at the heart of London."
Atkins came to Methodist Central Hall in 2015, after serving as general secretary of the British Methodist Church. "My job is basically to run an international congregation where everybody feels that they've got a place but nobody feels that they're dominated," he explained. "That's sometimes quite difficult."
There is one Sunday service, at 11 a.m., and everyone shows up. Atkins said he has never encountered so many people so committed to attending worship and so serious about tithing.
The members, nearly 450 by the end of 2017, also attend fellowship groups representing their native countries and take part in groups for Bible study, prayer and praise. Many activities mark the liturgical year.
"The youth work is fantastic," Atkins said. "And they're all together. It's like the United Nations down there (in the youth room)."
Much of the growth comes through the fellowship groups, which are restricted to congregation members. The groups direct those who wish to join them to church membership courses.
It's the devotion to Methodism that holds such a culturally diverse congregation together. "We can fall out from time to time, but it's amazingly harmonious," Atkins said.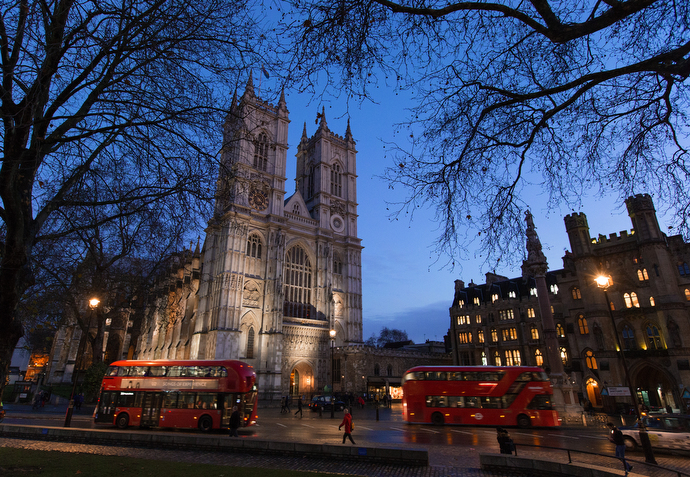 He is well aware that this influx of global Methodists at Westminster is what makes the difference, both in size and vitality. Atkins said he can't think of more than 12 churches in the country that have that kind of "incidental infrastructure." Elsewhere, churches are "hugely dependent on neighborhood demographics," he noted, and must attract, convert or transfer to increase membership.
"If London was not a global city, profoundly renewed and resourced by immigration, by people who are devout Christians … this church would have about 55 members," he pointed out.
The Rev. Jennifer Smith, superintendent minister of Wesley's Chapel — where the congregation also benefits from its global membership — made a similar observation about the vitality those members bring.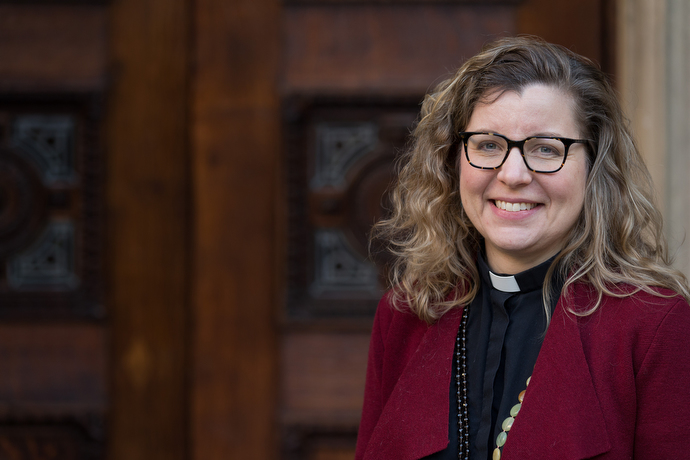 British Methodism: Staying relevant in Wesley's homeland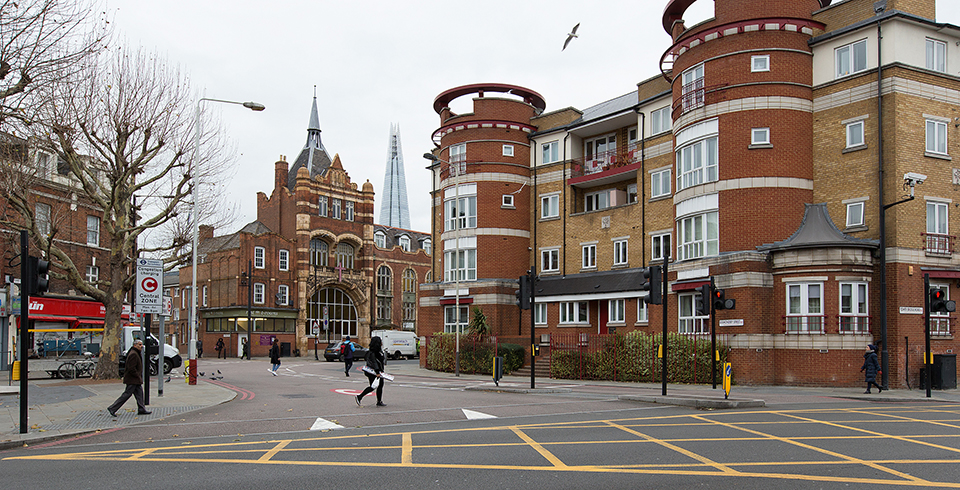 Bermondsey Central Hall Methodist Church serves a diverse congregation of about 320.
How to stay relevant in a secular society? That's the challenge for the Methodist Church in Britain as its membership dips below 200,000.
Read more stories in our series on the Methodist church in England.
At least in England's cities, "the British Methodist Church, I would say, would not be here still were it not for the commonwealth nations and others' participation," said Smith, who began her position at Wesley's Chapel last September.
Back in the late 1970s, the 30-odd member congregation even considered closing the chapel, she added, thinking those in need in the community might be better served in another way.
Now moving toward 500 members and with some 18,000 names in the visitor's book last year, Wesley's Chapel has become "a resource and blessing for mission conversations around the world."
"The worldwide relationships of this church are alive again and fruitful and they're not just about its being a place of pilgrimage," Smith said.
She attributes that development to the long-time ministry of the Rev. Leslie Griffiths "and those who came before him" and particularly, she added, because of Potter, the minister, "who is an extraordinary woman."
In a sense, Smith said, her leadership "is part of the vision the chapel has had for the past several decades and I'm just the next face of it."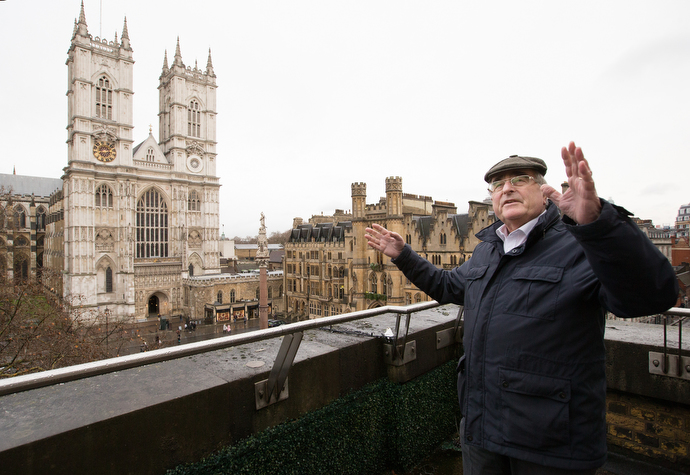 Bloom is assistant news editor of United Methodist News Service and DuBose is a photographer for United Methodist Communications. Contact them at 615-742-5470 or [email protected]. To read more United Methodist news, subscribe to the free Daily or Weekly Digests. 
---
Like what you're reading? Support the ministry of UM News! Your support ensures the latest denominational news, dynamic stories and informative articles will continue to connect our global community. Make a tax-deductible donation at ResourceUMC.org/GiveUMCom.