United Methodists are initiating a three-year, $2 million pilot project to support asylum seekers in the U.S. and engage local church members as they embrace the biblical mandate of welcoming the stranger in their own communities.
Three partners — the United Methodist Committee on Relief, Church World Service and National Justice For Our Neighbors — will work together to provide resettlement support and legal assistance for those claiming asylum in New York, Houston and Miami.
The project was introduced during the United Methodist Board of Global Ministries meeting Oct. 10-12. UMCOR is a part of the denomination's mission agency and the UMCOR directors approved the grants to CWS and NJFON.
New York Area Bishop Thomas J. Bickerton, UMCOR's president, noted that addressing issues of migration was part of the relief agency's mandate.
"In the midst of these challenging days for so many, whether it is due to a natural disaster, a life-threatening disease or the ongoing threats of persecution, we take seriously our role to make our name come alive for anyone anywhere that needs the United Methodist Committee on Relief," he told UM News.
NJFON, a United Methodist network of organizations providing free and low-cost legal services to immigrants will provide the legal assistance component for the project. NJFON is a wholly-owned subsidiary of UMCOR.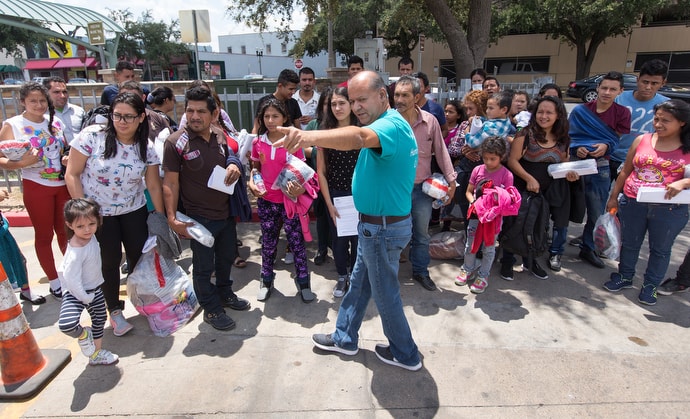 Bickerton encouraged United Methodists to support the pilot project by donating to JFON through UMCOR and "most importantly, to raise awareness within our congregations of the current challenges facing those who are seeking asylum and to actively pray for their well-being."
CWS, which has been resettling refugees since World War II, will help asylum seekers with practical needs such as housing, registering children for school, enrolling in language classes and accessing various social service and community programs.
"None of us can do this alone and we felt that establishing a partnership with UMCOR and Justice for Our Neighbors was the right way to address this," said Erol Kekic, executive director of the CWS Immigration and Refugee Program.
"We all bring to the table different assets and capacities, and we certainly can do more together than we can do alone."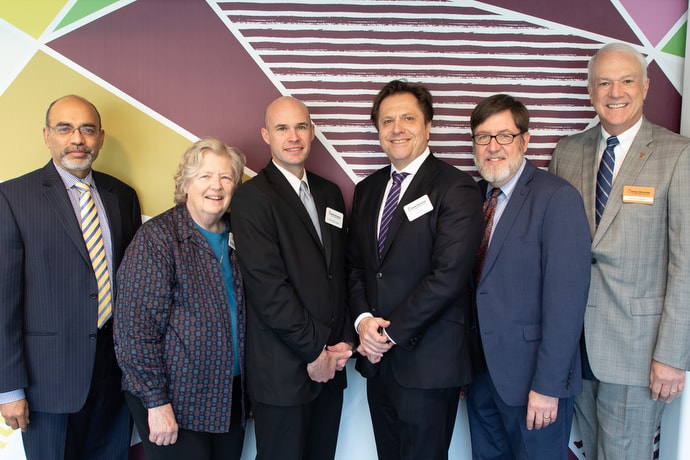 The asylum pilot project also offers a new way for the three partners to respond to increasingly restrictive U.S. immigration policies. The most recent action set the 2020 refugee ceiling at 18,000, compared with previous average levels of 95,000.
Such restrictions are worrying both in terms of putting people in harm's way and setting a precedent for the future, Kekic said. The new policies also run the risk of being counter to U.S. law, as well as international law that the U.S. has been a signatory to, because the effect is to deny the right to apply for asylum to people really in need of such protection, he said.
"Asylum is a fundamental human right," Kekic said. "Access to asylum has to be open to people if we're going to be living in a global community."
The continuing focus of the Board of Global Ministries on migration issues was the subject of its top executive's report to directors. Thomas Kemper highlighted a wide range of migration ministries, describing what he called hopeful examples of mission the United Methodist people collectively do "in a fractured world and church."
What does the church say?
In its Social Principles, The United Methodist Church recognizes all people, regardless of country of origin, as members of the family of God and opposes policies that separate family members from each other.
UMCOR supports migration projects on a worldwide basis. Unlike some of its other work, "global migration is not a disaster, it's a phenomenon," said the Rev. Jack Amick, UMCOR's director of global migration.
In addition to addressing basic human needs and providing legal assistance, UMCOR joins with others to push globally for immigration policies that are humane, predictable and transparent so people don't make desperate, dangerous choices. "What we are trying to do ultimately, is prevent death," Amick said during a presentation to UMCOR's directors.
The relief agency also wants to "excite the imagination" of churches and offer ways to embrace the biblical mandate to welcome the stranger. The asylum seekers project is one way to do that, he added.
NJFON, the 20-year-old United Methodist network of independently run legal offices, is well aware of the shortage of affordable, accessible immigration attorneys in the U.S., said Rob Rutland-Brown, executive director. While the network has 17 sites around country in 14 states, "the truth is there is a need for this work everywhere," he said.
Subscribe to our
e-newsletter
Like what you're reading and want to see more? Sign up for our free daily and weekly digests of important news and events in the life of The United Methodist Church.
Staff at JFON offices help people unite with their families and work on citizenship cases, but a big category of clients are those escaping from violence. In September, the national network sent the first of four teams to Tijuana, Mexico, to provide legal counsel to waiting asylum seekers.
The pilot project grant will allow CWS to shift some emphasis from refugee resettlement to helping asylum seekers get settled in a community while awaiting their court hearings.
The ecumenical relief agency already had worked with UMCOR on the church-based shelters that receive individuals granted temporary entry by immigration officials at the U.S. border and help get them to cities around U.S. to join family members. "We're trying to make those first 24 to 72 hours as a welcoming and comfortable as they can be," Kekic told UMCOR directors.
Equally important is giving churches an opportunity to work with asylum-seeking families in their midst, he added. "People don't have to go to the border … They can do it in their own backyard."
Part of that ministry, Kekic said, is learning from asylum seekers to understand their stories and their needs. "People need to be heard and that's a big part of their healing," he explained. "That's where we start and then we build from there."
Bloom is the assistant news editor for United Methodist News Service and is based in New York.
Follow her at https://twitter.com/umcscribe or contact her at 615-742-5470 or [email protected]. To read more United Methodist news, subscribe to the free daily or weekly digests.
---
Like what you're reading? Support the ministry of UM News! Your support ensures the latest denominational news, dynamic stories and informative articles will continue to connect our global community. Make a tax-deductible donation at ResourceUMC.org/GiveUMCom.