---
Key Points
The church must push its digital boundaries into digital spaces like the metaverse if it wants to be relevant in the future.
Digital space could be a mission field.
Online worship services are a great start, but it is time to move into Web 3.0.
---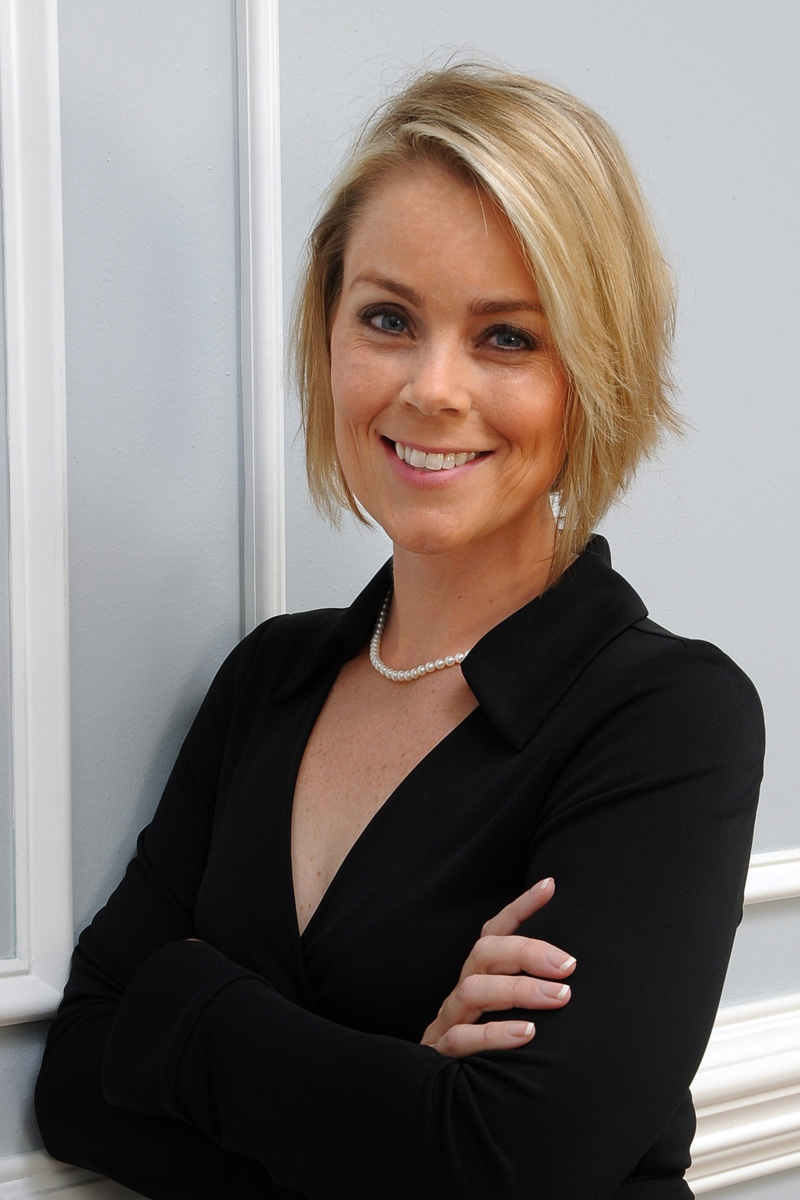 Kelly Price.
Photo by Portrait Innovations, courtesy of the author.
Commentaries
UM News publishes various commentaries about issues in the denomination. The opinion pieces reflect a variety of viewpoints and are the opinions of the writers, not the UM News staff.
The metaverse is a topic in digital marketing that is receiving much attention lately. As a digital marketing professor who teaches 100% online, I spend a lot of time with my graduate students, many of whom are working professionals, talking about this topic. It is one in which companies have already invested millions of dollars and one where vast numbers of consumers spend their time.
You may be asking, "The meta what?" The metaverse, in simple terms, is a virtual reality, fully digital environment where people (users) can live, work, play and interact with other people. The metaverse has about everything you can think of and much more.
In the metaverse, you have an avatar, and there are cities where your avatar can live and work. Does your avatar need new shoes? Great! You better hurry because 7 million other users have already beat you to Nike's metaverse store. You can even wear those new Nikes to the next major concert given by a big-name pop artist or attend a NASCAR event. If it is cold at the NASCAR race, you can always head over to the Coca-Cola store and buy a virtual jacket, also called an NFT (non-fungible token).
If all of this sounds a little overwhelming, you can always ask almost anyone under the age of 10 about it. Many Generation Alphas are already immersed in the metaverse within worlds like Roblox, which boasts over 43 million daily active users.
Does all of this make your Facebook Live worship service feel a little old school? Maybe it should.
Unsurprisingly, churches have already planted in the metaverse. They have worship services, Bible studies, youth ministries and more. They have after-worship conversations in the virtual church hallway, and they fellowship outside on the virtual lawn of the virtual church building. I highly suggest taking time to visit the websites of these churches and, if you are feeling utopian, attend one of the metaverse services.
The United Methodist Church has an opportunity to enter the metaverse in practical ways.
First, the church as a cohesive body could assemble its resources, make an intentional effort to allocate sustained resources to metaverse ministry, and assign laypersons and clergy specifically to this space.
Second, Methodist general agencies, academic institutions and other ancillary organizations could enter with digital focused ministries.
Finally, local churches, laypersons and clergy could participate individually on behalf of the church in this space.
While some churches in the metaverse have spent impressive amounts of money to construct their buildings (metaverse churches need landscaping, too), cost does not need to deter the congregation or individual who desires to be in ministry there. For example, individual churches have used less than $1,000 to begin their metaverse ministry. In addition, a virtual reality headset is not always required. Many parishioners attend via their computer only.
Subscribe to our
e-newsletter
Like what you're reading and want to see more? Sign up for our free daily and weekly digests of important news and events in the life of The United Methodist Church.
I am not writing this commentary to debate the theological, ecclesiastical or ethical aspects of a church in the metaverse. There are certainly valid questions and issues surrounding each of those topics. The metaverse possesses problematic ethical issues along with privacy concerns. However, we could also argue this is exactly why the church should be present in this space.
Conversely, I am writing this as someone who studies the digital space from a business perspective. Web 3.0 is here, and there is no looking back. Given that experts say the metaverse will be mainstream in less than 10 years, we have the opportunity to capitalize on and utilize this space as an untapped mission field. You have probably heard a famous saying in the marketing field about being in the right place at the right time with the right message. Well, we definitely have the right message.
A barrier to entry for the church is not that we do not have the resources to go there. Our main barrier to entry is ourselves.
As an online professor, I have heard for years that online education is not as good as in-person education. It is not as rigorous, you can't connect with people digitally, and it does not have the same quality as on-ground instruction. Research shows us repeatedly that those perceptions simply are not true — online education is even shown to be better in many cases.
As many churches have added or pivoted to online services, some of the same perceptions appeared: Online church is not quality. Deep connections with others cannot be established and nurtured online. Online worship is not as engaging as sitting in the sanctuary on Sunday at the appointed time. Again, these are false and assumed perceptions.
I am not suggesting a metaverse church will, or should, replace a physical one. However, these barriers to entry to the metaverse will have consequential impacts in the future. These impacts include membership numbers, attitude formation about our church, lost opportunities to engage youth and many other factors.
In "Virtually Sacred: Myth and Meaning in World of Warcraft and Second Life," author Robert M. Geraci writes, "There are two religious possibilities opened to virtual worlds: 1) they provide new places to practice old religions and 2) they provide new locations for the creation of meaningful lives without recourse to traditional religious communities."
As an educator, I can attest to the challenges of online education. However, I can also say I have a better connection, a deeper relationship and many ways to teach my students in the online environment. The boundaries of time and physical space are no longer constraints in my classroom. From the business perspective, there is a major opportunity within the metaverse to grow our brand, extend our product reach, increase our customer base and provide solutions for those who need our product.
Churches that are successful in the metaverse are doing the same thing. They are cultivating relationships in a personal, real and tangible way to engage their audience and keep people coming back.
The United Methodist Church is known for its mission-focused work. We feed the hungry in local shelters, actively aid those in need when natural disaster strikes, and educate girls and women around the globe so they can have a better life. Our mission statement is "to make disciples of Jesus Christ for the transformation of the world."
Maybe the world we can transform also includes the digital one.
Price is an associate professor of marketing at East Tennessee State University, where she directs the Masters of Digital Marketing program. She is a certified lay minister in The United Methodist Church and a lifelong member of Centenary United Methodist Church, Morristown, Tennessee. She serves in several leadership roles with United Women in Faith and within the Holston Conference.
News contact: Joey Butler or Tim Tanton at (615) 742-5470 or [email protected]. To read more United Methodist news, subscribe to the free Daily or Friday (weekly) Digests.
---
Like what you're reading? Support the ministry of UM News! Your support ensures the latest denominational news, dynamic stories and informative articles will continue to connect our global community. Make a tax-deductible donation at ResourceUMC.org/GiveUMCom.