Sierra Leone Area Bishop John K. Yambasu, who died in a car accident Aug. 16, is being remembered for his courage, leadership and love of The United Methodist Church and Jesus Christ.
Yambasu, 63, had many titles — bishop, chancellor of Africa University and president of the Africa College of Bishops. But the one he most cherished was beloved child of God.
United Methodist leaders from around the world mourned the bishop and praised his faithful leadership in bringing together a diverse group of United Methodists to collaborate on a proposed agreement for the separation of denomination. They also recalled his leadership during the worst Ebola outbreak in history, a deadly landslide and more recently, the COVID-19 pandemic.
Eyewitnesses said the driver of an oncoming vehicle lost control and collided head-on with the bishop's car just outside Freetown, Sierra Leone.
Yambasu was taken to the hospital but died of his injuries. He was on his way to Yonibana to preach at the funeral of the Rev. Edward Kamara, a retired district superintendent who died Aug. 6. The bishop's driver, Abdul T. Kamara, is still hospitalized.
"He was just a humble and intelligent man and reminded everyone, every time, of the main mission of the church, which is the transformation of the world and that the church should remain in the middle of the village," said the Rev. Kalema Tambwe, dean of district superintendents in East Congo.
The Rev. Francis Charley, dean of the Sierra Leone cabinet, said the bishop's death is a disaster for the conference, the church and Sierra Leone.
"Bishop Yambasu was a great visionary leader. Bishop Yambasu was a great fighter for the church," Charley said. "In many instances, human as he was, though, he taught us many things. That's why today we can stand for the church."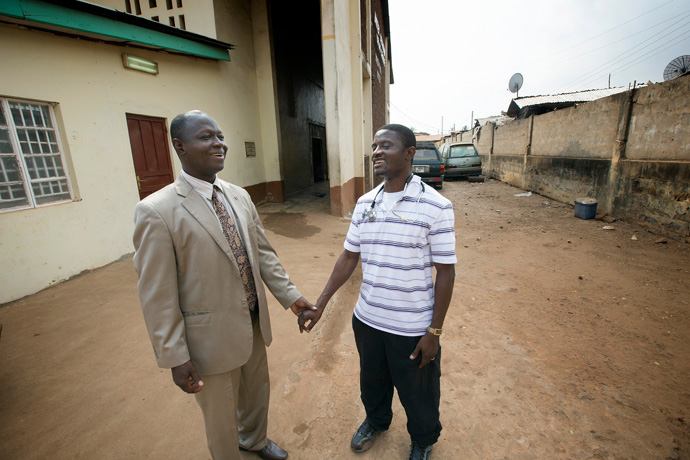 Yambasu was elected bishop in 2008. During his years in Sierra Leone, he took on roles that made him a leader for his country as well as the church.
Yambasu provided critical leadership during the deadly 2014-2016 Ebola outbreak that killed more than 11,000 people in Sierra Leone, Liberia and Guinea, and the 2017 landslide that killed hundreds after torrential rains and flooding in Freetown.
"During Ebola, he led the church and the Inter-Religious Task Force on Ebola. … We went to the length and breadth of this country supporting communities and victims of Ebola," Charley said. "During the mudslide also, he provided pivotal leadership for the denomination and the Council of Churches in Sierra Leone where he was president."
Yambasu was fearless, said Smart Senesie, Sierra Leone conference director of Missions and Development. "He would speak the truth even in difficult situations. He feared no one."
Ebun James, executive secretary of the Sierra Leone Council of Churches, said it was Yambasu who called a meeting of religious leaders during Ebola and after the deadly mudslide to discuss what action the churches could take.
She quoted the bishop who said, "Let's don't wait for government. We are the voices of the voiceless. Let us go to the mudslide site and do a worship service."
More recently, Yambasu again called on all the churches to take action to fight COVID-19, James said.
East Congo Area Bishop Gabriel Yemba Unda, president of the Congo College of Bishops, said he was deeply touched by Yambasu's work.
"(He) was a model for us, and we will not be able to fill this void immediately. He was also determined in his ministry of our Lord," Unda said.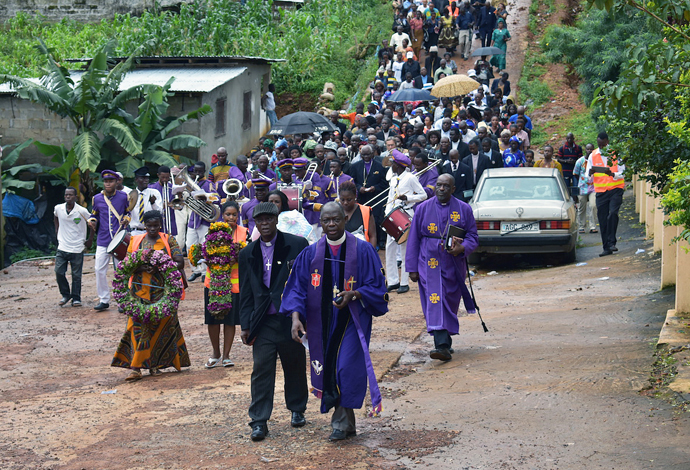 Bishop John Wesley Yohanna of Nigeria was shocked at the news of his fellow bishop's death.
"Words cannot describe the pain our church in Nigeria is going through at this moment," Yohanna said. "Bishop Yambasu's life and ministry has impacted many of us in Nigeria, Africa and our United Methodist global connections."
United Methodist Council of Bishops President Bishop Cynthia Fierro Harvey said Yambasu's "undeniable love and passion for the church has been evident in his area and throughout The United Methodist Church." She added that her heart aches for his family.
Bishop Samuel Quire of the Liberia Episcopal Area said he was devastated by the news.
"This is a great blow to the people called United Methodists! It is our hope and prayers that God will comfort the family in particular and The United Methodist family at large. May his soul rest in perfect peace," Quire said.
West Ohio Conference Bishop Gregory V. Palmer worked with Yambasu on a variety of challenges facing the church, including helping to unify United Methodists in the East African nation of Burundi.
"I was privileged whenever I had the opportunity to partner with him in ministry. John's devotion to Jesus Christ, the gospel of peace and the church never wavered."
Palmer said Yambasu lived the conviction that he could "live peaceably" with all people. "He was remarkably a servant leader without deceit or guile."
For the Rev. Tom Berlin, his friendship with Yambasu started in 1997 on a Volunteers in Mission trip to Sierra Leone. Yambasu was the host pastor.
That trip led to "one of the most important relationships in my adult life," said Berlin, pastor of Floris United Methodist Church in Northern Virginia.
Yambasu was a frequent guest in the home of Tom and Karen Berlin and baptized one of their children.
"I never trust people who say they are Christians but are sour," Tom Berlin said. "John was just the opposite. John's joyful spirit would enable us to see the trust he had in the Lord."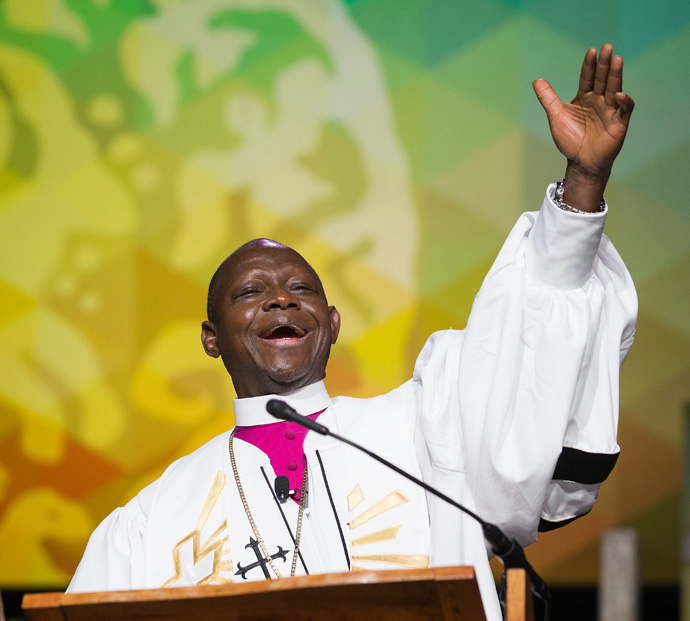 New York Conference Bishop Thomas Bickerton came to know Yambasu through their work together on Imagine No Malaria, a United Methodist effort credited with saving many lives in Africa.
"We walked the countryside and city streets side by side and shared that ministry in significant ways," Bickerton said.
The bishops served together on the mediation team that led to the proposed Protocol of Reconciliation and Grace Through Separation.
After the contentious 2019 General Conference in St. Louis failed to resolve the denomination's divisions over LGBTQ inclusion, Yambasu arranged a meeting in Chicago of theological centrists, traditionalists and progressives. From that came the creation of a mediation team and difficult, closed door negotiations that led to the protocol.
Bickerton credits Yambasu with a huge role in getting the parties to come to the table, stay and work out a plan that would allow for an amicable split.
"He had the vision," Bickerton said. "He wanted to see people pull together, and he worked tirelessly to make that happen."
Berlin and Bickerton were on the mediation team, as was the Rev. Keith Boyette, president of the traditionalist Wesleyan Covenant Association.
"Bishop Yambasu blessed The United Methodist Church with his faith and leadership," said Boyette, who credited Yambasu with being the catalyst for gathering leaders of the various factions in the church for the talks that produced protocol. "He was an important voice throughout those discussions."
Nhiwatiwa to lead Africa College of Bishops
WASHINGTON — Zimbabwe Area Bishop Eben K. Nhiwatiwa was elected Aug. 17 by active United Methodist bishops in Africa to serve as interim president of the Africa College of Bishops, following the death of Sierra Leone Bishop John K. Yambasu. Africa University has also announced that it has established an endowment for scholarships in memory of Yambasu.
Bishop Eben K. Nhiwatiwa of the Zimbabwe Episcopal Area said whatever General Conference decides about the protocol, Yambasu has etched a visible mark in leading the global church.
"Leadership by nature demands that you learn from each other. Bishop Yambasu was a moving crucible for new ideas," Nhiwatiwa said.
Bishop Minerva Carcaño, leader of the California-Nevada Conference, said no one had sought more than Yambasu in recent years to preserve the denomination's unity and added that the protocol was "first born in his prayerful spirit."
She said he didn't want to see the church divided but acknowledged that God might be leading United Methodists in new ways.
"His vision for unity was grounded in relationship above all, believing that we could bless one another forth rather than destroy one another and The UMC on the way, and yet remain in loving relationship," she said in a statement.
South Carolina Conference Bishop L. Jonathan Holston said Yambasu's life was a testament to the world-changing difference that is possible through the building of relationships with those who might think differently.
"He was always willing to listen, to learn, to offer challenges and to consider innovative solutions for complex issues," Holston said in a statement.
"As president of the Africa College of Bishops, Bishop Yambasu had a gift for teaching those of us from different cultures about the unique and important ways United Methodists in Africa meet the needs of their communities in ministry and mission for the sake of Christ," Holston said.
Yambasu was recently selected as Africa University chancellor and was to be inaugurated at the Oct. 17 virtual graduation.
"We have lost a great man of God and one of Africa University's strongest supporters. We cherish most his visionary leadership and clarity of thought, his statesman outlook, his consistently inspiring and encouraging advice," said Munashe Furusa, vice chancellor of Africa University, a United Methodist university in Zimbabwe.
James H. Salley, associate vice chancellor for institutional advancement at Africa University, said he first met Yambasu as a young pastor in Sierra Leone. Their friendship grew, and the two worked on the first Africa-African American Unity Dinner at the 2012 United Methodist General Conference.
"Since 2012, he has been talking about, preaching and urging the church to move from fracture to unity. Through the Holy Spirit, his voice has been heard," Salley said. "A life well-lived and gone too soon."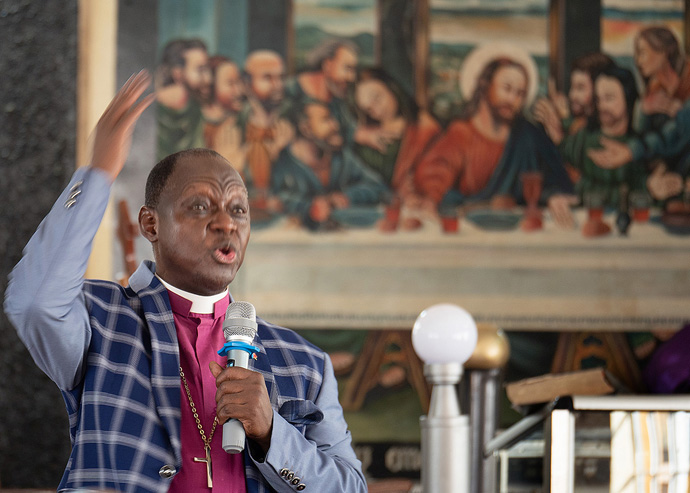 Thomas Kemper, top executive of the United Methodist Board of Global Ministries, said Yambasu was "one of the finest human beings I have known."
"My last recorded interview with the bishop was in April – the first in a series of interviews on how the church around the world was coping with the COVID-19 pandemic. In concluding that conversation, the bishop pointed toward mission and ministry beyond fear, disease and death. 'Hallelujah for hope,' said Bishop John Yambasu.
"Hallelujah for John Yambasu," Kemper said.
Bishop LaTrelle Miller Easterling wrote to her conference about the death of Yambasu.
Subscribe to our
e-newsletter
Like what you're reading and want to see more? Sign up for our free daily and weekly digests of important news and events in the life of The United Methodist Church.
"As we grieve the loss of this servant of God, I know he would call us to remember the words found in the First Epistle to the Thessalonians: 'But we do not want you to be uninformed, brothers and sisters, about those who have died, so that you may not grieve as others do who have no hope. For since we believe that Jesus died and rose again, even so, through Jesus, God will bring with him those who have died.'" (1 Thess. 4:13-14 NRSV)
Florida Conference Bishop Kenneth Carter said he was grieving his friend's death.
"We shared meals and honest and hopeful conversations in Africa and in the U.S. He welcomed me to meet more than once with the Africa College of Bishops and was instrumental in the vision for the Protocol for Reconciliation and Grace through Separation. He was a man full of joy, life and faith," Carter said.
Born in southern Sierra Leone, Bishop Yambasu studied at United Methodist mission schools. He was ordained a deacon in 1987 and an elder in 1990. He served churches in Moyamba and Freetown until he began to focus on Christian education and youth ministry.

A graduate of Candler School of Theology in Atlanta, Bishop Yambasu taught in many schools, including the denomination's Harford School for Girls in Moyamba. He also was the Sierra Leone Conference's director for Christian education and youth ministries and founded the Child Rescue Centre in Sierra Leone, serving as its executive director until he became a regional missionary in 2000.

He was elected a bishop of The United Methodist Church in 2008 and installed in 2009. He would have turned 64 on August 24.

Bishop Yambasu is survived by his wife, Millicent, and their six children — Rebecca, Adima, John, Emmanuel, Elizabeth and Janet.
Gilbert is a news writer for United Methodist News, contact her at (615) 742-5470 or [email protected]. UM News editor Vicki Brown, news writers Heather Hahn and Sam Hodges and communicators Phileas Jusu (Sierra Leone), E Julu Swen (Liberia), Philippe Kituka Lolonga (Congo) Rev. Ande Emmanuel (Nigeria) and Chenayi Kumuterea (Zimbabwe) all contributed to this report.

To read more United Methodist news, subscribe to the free Daily or Weekly Digests.
---
Like what you're reading? Support the ministry of UM News! Your support ensures the latest denominational news, dynamic stories and informative articles will continue to connect our global community. Make a tax-deductible donation at ResourceUMC.org/GiveUMCom.