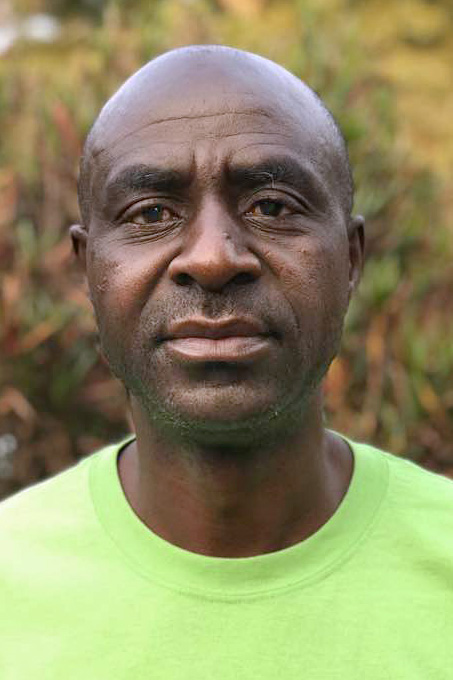 Simon Mafunda is the Zimbabwe East Conference lay leader, a two-time General Conference delegate and a member of the Africa Initiative. Photo by Evelyn Chikwana, UMNS.
I find the commentary by the Rev. Lloyd T. Nyarota a rather misleading piece.
I am not sure how many Africans or Zimbabwean delegates the writer may have engaged to warrant him to make comments that suggest that those delegates lack information and rely on gossip and hearsay.
I read the commentary with a lot of enthusiasm hoping to pick up exactly what information I may need as a delegate to help me make an opinion, but what I saw at the end was simply an effort to sell the One Church Plan.
The suggestion that "delegates are filling gaps with gossip or hearsay, or just making stuff up" is mind-boggling and most baffling.
African delegates are loaded with information that is not hearsay or gossip.
First and foremost, we are loaded with information on what the Bible teaches on the issues at the center of our differences — ordination of LGBTQ clergy and same-sex marriages.
Second, we are loaded with a rich African culture that also informs the way we make decisions when it comes to issues of this nature.
Third, some of us are members of several caucus groups within Africa and beyond and do interact with both progressives and evangelicals.
Commentaries
UM News publishes various commentaries about issues in the denomination. The opinion pieces reflect a variety of viewpoints and are the opinions of the writers, not the UM News staff.
Finally, the information with regards to the report of the Commission on a Way Forward is available for all to see.
Africans may not be thoroughly conversant with American culture, just as Americans may not be thoroughly conversant with African culture. This therefore means the argument that some people may have one-sided information does not hold water.
It is also not practical for the majority of delegates to sit down and listen to both sides as the writer suggests. That leaves most of us to rely on what is readily available in the form of Scripture, our time-honored history, electronic media, etc.
To even mention neo-colonial influence for me is quite disturbing. Africans will not be influenced in anyway on the matter in question.
That idea indicates a belief that Africans cannot make sound decisions, read and understand Scripture, and are not capable of using the faculties of reason, experience, history, etc., etc.
This is quite damaging and really amounts to an insult. Besides what Scripture says, Africans have a culture that would stand up strong and argue on the issues of sexuality. We do not need anyone to tell us what to do. Actually, we have a lot to tell the world and show the direction the church should go.
Referring to the "jurisdictional battles" in the U.S. as regional or local matters with no global bearing is actually not true.
All debates on human sexuality are typical global issues, which will certainly need a global resolve. Standards of marriage are spelled out in Scripture and well-defined in our Book of Discipline.
An attempt to change this definition will certainly be going against the Bible and of course our time-honored standards. For instance, Article IV of the Confession of Faith states "Whatever is not revealed in or established by the Holy Scriptures is not to be made an article of faith nor is it to be taught as essential to salvation."
I also disagree with the statement that "most of those conflicts have nothing to do with the future of our global connectional mission needs." I strongly believe that those conflicts have everything to do with the future of our global connectional mission needs.
If we indeed wish to remain as one church, then we must be bound by common standards that should affect the global connection in almost every way.
This brings me to the issue of the need for us to "ask questions before issuing statements." Sadly, who made the statements is not specified. I am aware that the African College of Bishops issued statements including the famous Victoria Falls Declaration, in which the bishops called on The United Methodist Church to confront global terrorism and hold the line on church teachings regarding human sexuality.
I am not sure what questions should have been asked before they issued that statement, or do I hear that the writer is suggesting that the statement was prematurely issued?
What I know is that the statements issued so far were of paramount importance and represented the collective thinking and stance of the African episcopal leaders. I can also safely confirm that as African delegates, we have been meeting and engaging in dialogue and we are qualified to make some of the best opinions in the interest of our beloved church.
For me it is clear that whatever opinions the delegates may have, schism is unavoidable.
While the One Church Plan seems to focus (among other things) on upholding the unity of the church, there is absolutely nothing that will truly keep the church together.
All the three plans carry with them the potential to have people leave the church or part ways.
Having said that, what remains as of great importance is for us to choose a plan that upholds the primacy of Scripture as our ultimate authority for faith and practice in the church.
Those who really feel they are more comfortable and get edification doing ministry outside the denomination should be graciously allowed to do so. The remnant will serve the Lord faithfully and grow the church again.
There is indeed no harm in trying to advocate for any of the three plans, but doing it a way that demeans other groups cannot go unchallenged. Africans, and I believe, other delegates from other central conferences are loaded with information.
We have equally gone through a discernment process, and we have the conviction that God has empowered us to show the way. We love our church and we remain in prayer for the upcoming special session of the General Conference.
Mafunda is the Zimbabwe East Conference lay leader, a two-time General Conference delegate and a member of the Africa Initiative.
News media contact: Vicki Brown at (615) 742-5470 or [email protected] To read more United Methodist news, subscribe to the free Daily or Weekly Digests.
---
Like what you're reading? Support the ministry of UM News! Your support ensures the latest denominational news, dynamic stories and informative articles will continue to connect our global community. Make a tax-deductible donation at ResourceUMC.org/GiveUMCom.