In 2002, the Rev. J. Kabamba Kiboko attended an anniversary celebration at United Methodist Africa University and took advantage of the fact that a large number of her fellow African clergywomen were present.

Their informal gathering sparked a vision: to establish a relationship with black clergywomen in the U.S. It is a vision that Kiboko — who has been serving as a pastor in the U.S. since 1986 and is a member of the United Methodist Judicial Council — has continued to nurture.

Bishop Linda Lee also had a vision, from her time as a district superintendent, to bring black clergywomen of the North Central Jurisdiction together. That idea was revived two years before her retirement as bishop in 2012 when Lee created "Sacred Sisters" as a project for the denomination's two-year spiritual formation academy.

By then, Lee said, she had heard enough stories about the challenges, experiences of isolation and financial struggles to know that she wanted to design a safe space where African American clergywomen could "gain strength" by sharing their stories and engaging in prayer and worship.

In recent years, those two visions have served as a catalyst to strengthen the bonds between the U.S. and Africa. Plans and fundraising efforts are underway for the largest gathering yet, at Africa University in 2022, which will include those from three organizations: Sacred Sisters, Black Clergywomen of The United Methodist Church and the Association of African Clergywomen.


A proclamation
The 2019 Sacred Sisters Africa Retreat was based on a dream that was birthed by African clergywomen in 2002, and manifested in 2019 at Africa University, the School of Dreams in the Valley of Hope, in Mutare, Zimbabwe. Over 20 African Annual Conferences from six central conferences, and six U.S. conferences from four jurisdictions were represented by women and clergywomen of African descent who gathered with a purpose of developing sacred bonds centered around unity, respect, trust and love.

Read the proclamation

The Rev. Pierrette Ayite-Beugre of The United Methodist Church in Côte d'Ivoire is looking forward to sharing testimonies and discussing issues at the 2022 event. "But before we get there, some pre-work done by different teams of two sisters — one from America and another from Africa — will help create in advance a strong fellowship atmosphere," she said in an email.

Kiboko, ordained in 1983 in the South Congo Conference but serving a church in West Ohio, understands the sisterhood from both perspectives. "My altar was established between the northern and southern hemispheres," she explained. "I have two worlds in me and I love my two worlds."

The Association of African Clergywomen grew out of the 1986 World Methodist Conference in Nairobi, Kenya, Kiboko said. Bishop Leontine T.C. Kelly, the denomination's first African American female bishop, and the Revs. Kathy (Nickerson) Sage and Lynn Scott — both of whom worked with clergywomen as staff of the United Methodist Board of Higher Education and Ministry — had a meeting there with United Methodist clergywomen in Africa.

In 2018, the association organized a major leadership conference at Africa University in collaboration with Higher Education and Ministry and Bishop Joaquina F. Nhanala, the first female bishop in Africa. The Central Conference Theological Education Fund provided funding for the event.

Sacred Sisters became a reality after Lee began serving as bishop-in-residence at Garrett-Evangelical Theological Seminary in Evanston, Illinois, in spring 2013. She connected with the Rev. Angela Cowser, then a new professor on campus.

Cowser supported the bishop's vision with a financial donation and administrative staff support. Other grants came from Higher Education and Ministry and the United Methodist Commission on Religion and Race.

The first Sacred Sisters gathering took place that year at a Chicago hotel. Lee led a learning session on Sabbath and spiritual formation and Cowser helped the group discern what it wanted to be or do. "The women had a vision to have an institute of learning, particularly on skills for ministry in an urban setting," Lee said.

A couple of years later, Lee was able to secure a $25,000 matching grant for Sacred Sisters from the Lilly Foundation, applying as a project of the Church in the Black Experience at Garrett. In addition to the Lilly grant, Sacred Sisters has been able to raise $30,000 annually since 2017 through donations from United Methodist agencies and Garrett, as well as through registration fees and other contributions.

The North Central Jurisdiction has about 100 women of African descent. "What it has done for those who have participated is give them a new appreciation for the support they can receive from other black clergywomen, for prayer and for what's going on in their lives," the bishop said.

Lee compares the atmosphere of a Sacred Sisters retreat to that of a family reunion. But there also is a focus on health and wellness, with attention to spiritual, physical and financial wholeness.

In 2017, Lee contacted Kiboko to discuss what else they could do to strengthen the partnership with clergywomen in Africa.

One result was a 2019 event at Africa University. Participants came from more than 20 annual conferences from three central conferences in Africa and six annual conferences from four jurisdictions in the U.S.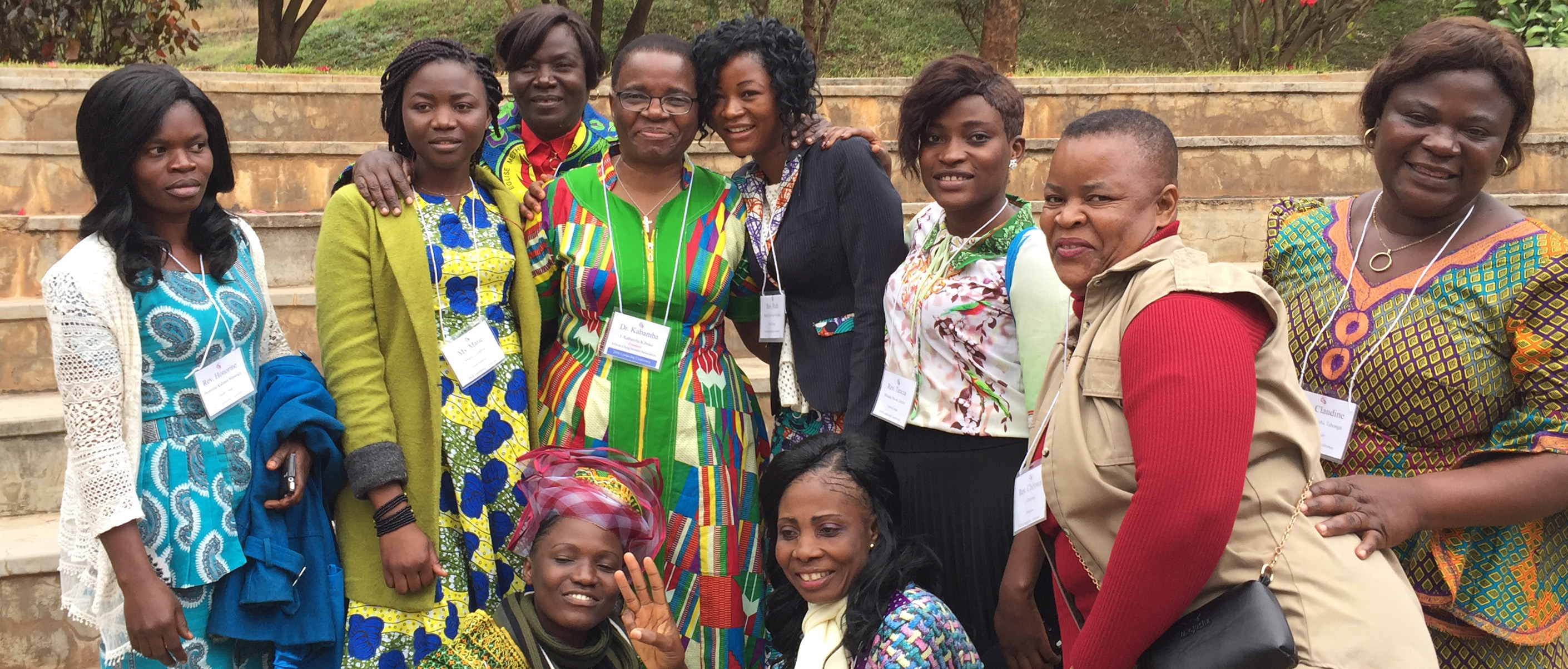 That gathering "was when our vision became a reality, starting this partnership with the Sacred Sisters," Kiboko said.

The Commission on Religion and Race paid the travel expenses for the African clergywomen attending the conference, demonstrating the significance of the connectional church. "Without them, we wouldn't have been able to go to AU," she noted.

Those participating in the 2019 Sacred Sisters Retreat created a proclamation extolling their bonds of unity, respect, trust and love.

They affirmed the strength in the United Methodist connection and the value of native African culture but looked more broadly to the concerns of black women on all continents, such as financial sustainability and a greater awareness of sexual violence against women and girls.


Subscribe to our
e-newsletter
Like what you're reading and want to see more? Sign up for our free daily and weekly digests of important news and events in the life of The United Methodist Church.

The proclamation also pointed to the need for resources "that promote fruitful and strategic leadership" and the advocacy of "equitable rights and privileges for all women who are called by God to pastoral leadership."

Gender inequality, the ongoing HIV and AIDS crisis, and the wholeness and wellness of black women and clergywomen are named in the proclamation as topics on which action is needed.

Kiboko pointed out that clergywomen need each other. They also value the support of the Commission on the Status and Role of Women to help them address issues like sexual ethics, boundaries and sexual harassment.

"We speak among ourselves, but we want others, others who have ideas," she said.

Ayite-Beugre said the focus for the African and black U.S. clergywomen "is on relationship building, sharing of experiences, a need to build trust. But, first of all, each one of us is called to deepen her intimacy with the Lord Jesus Christ we are called to serve."

Bloom is the assistant news editor for United Methodist News Service and is based in New York.

Follow her at https://twitter.com/umcscribe or contact her at 615-742-5470 or

[email protected]

. To read more United Methodist news, subscribe to the free daily or weekly digests.