Samuel Oliver-Bruno, an unauthorized immigrant who found sanctuary in a United Methodist church for nearly a year, has been deported to Mexico.
However, the congregation of CityWell United Methodist Church in Durham, North Carolina, still is working to support Oliver-Bruno as well as his wife and son, who remain in the U.S. The church also holds hope of his return to the United States, said the Rev. Crystal DesVignes, one of CityWell's pastors.
"We are in constant prayer for them and constant communication with them as they try to navigate what might be the next legal steps they might take," she said. "We're still making the country aware of this situation."
Oliver-Bruno, 47, took refuge at the CityWell church in December 2017 after he learned he would no longer receive a work permit and stay of removal from the United States. He remained in the church for 11 months while applying to remain in the country to care for his ill wife.
He left the church Nov. 23 for an appointment with U.S. Citizenship and Immigration Services, required as part of his application to delay his deportation to Mexico. Shortly after he arrived, plainclothes agents with U.S. Immigration and Customs Enforcement — a separate agency — arrested him.
CityWell members and other United Methodists were among more than two dozen people arrested Nov. 23 while trying to block the van transporting Oliver-Bruno to detention.
ICE moved Oliver-Bruno to a detention center in Georgia and subsequently deported him from the United States in the middle of the night Nov. 29. He is now staying with members of the Methodist Church in Mexico.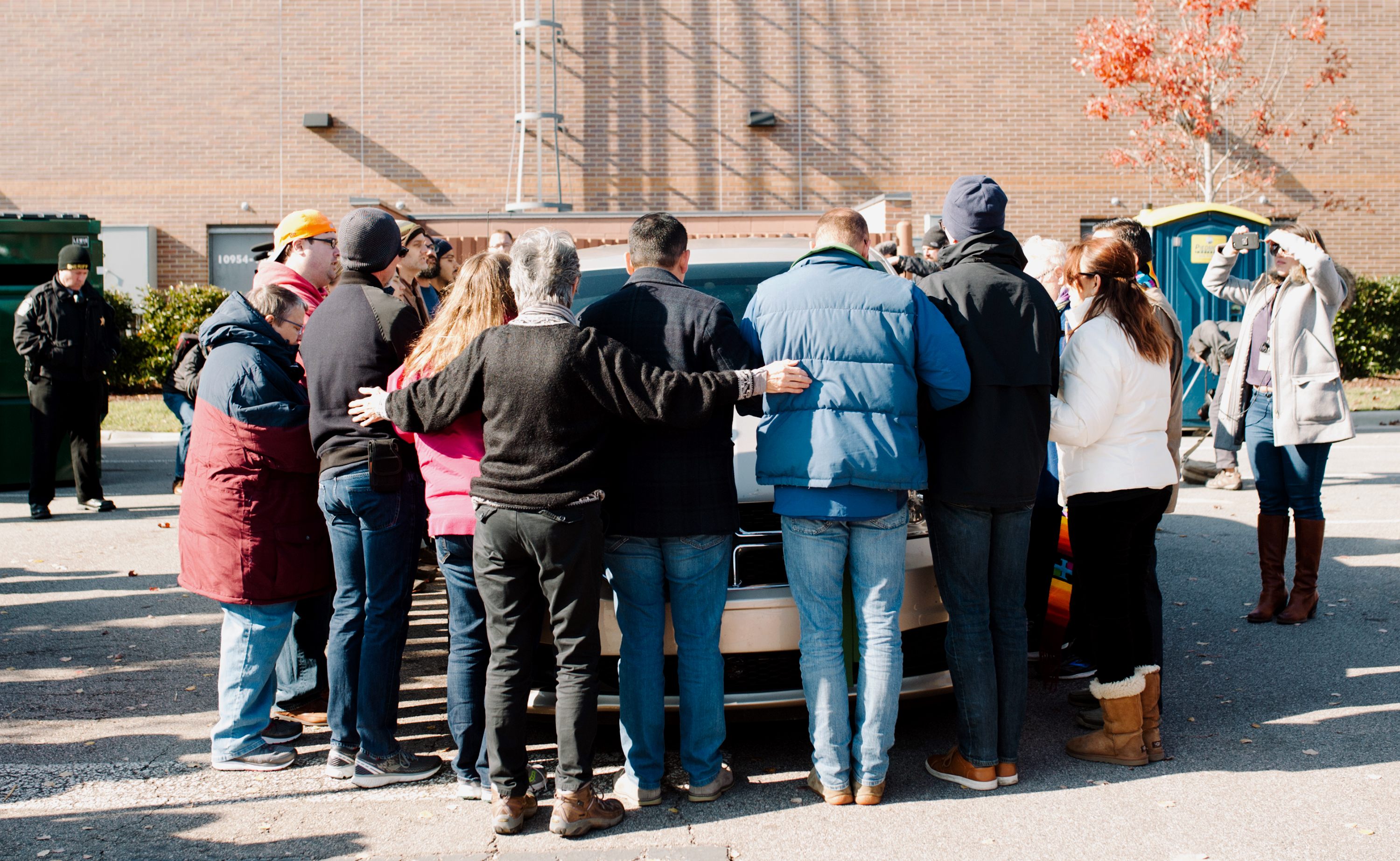 ICE arrested Oliver-Bruno after he had exhausted multiple appeals, said Bryan Cox, an agency spokesman.
"As for how this agency knew he was going to be there the day of his arrest, his supporters made public announcements about it days in advance," Cox said. "The church itself even announced it publicly on social media days prior to his appointment."
Church members, however, see Oliver-Bruno's arrest and subsequent deportation as a violation of sanctuary.
Throughout his journey and visit at the immigration office, church members surrounded him in prayer and worship songs, the Rev. Ernesto Barriguete told United Methodist News Service after the arrests. Barriguete, director of multicultural ministries for the North Carolina Conference, was one of the United Methodists arrested trying to block Oliver-Bruno's removal.
What the church teaches
The United Methodist Church, in its Social Principles, opposes "immigration policies that separate family members from each other or that include detention of families with children." The Social Principles also "call on local churches to be in ministry with immigrant families."
A number of Bible verses explicitly deal with how followers of God should treat sojourners in their land.
The North Carolina Conference produced a short video of the prayer vigil held in support of Samuel Oliver-Bruno and his family. The vigil was Nov. 27 at the Cary, North Carolina, ICE office.
ICE typically treats places of worship as "sensitive locations" where arrests are not made.
U.S. Reps. G.K. Butterfield and David Price of North Carolina also are raising alarms about how Oliver-Bruno's case was handled.
"We believe the actions taken by ICE and USCIS in Mr. Oliver-Bruno's apprehension are extremely concerning and deserving of scrutiny," said the two Democrats in a joint statement. "We will continue to seek a full investigation into the actions of both agencies leading up to Mr. Oliver-Bruno's arrest."
Oliver-Bruno has lived in the U.S. for more than 20 years. In May 2014, he was arrested in El Paso, Texas, while trying to re-enter the U.S. using a fraudulent birth certificate, CNN reported. Oliver-Bruno told the court he had paid $1,000 for the fake document.
Oliver-Bruno has asked for deferred action on deportation so he can financially support his wife, Julia, who has lupus and other chronic conditions. He also wants to provide support for his 19-year-old son, Daniel, a U.S. citizen and college student.
Up until last year, the U.S. government had granted his requests to remain in the United States.
DesVignes was out of town visiting family Nov. 23, but her fellow CityWell pastor, the Rev. Cleve May, was among those arrested.
Both she and May led a prayer vigil for Oliver-Bruno that some 100 people in the area attended. May also subsequently went to Mexico to visit Oliver-Bruno shortly after he was deported.
That left DesVignes to take on preaching duties on the Sunday when Christians around the world marked the start of Advent, the joyful season of anticipating Christ's birth and return.
But for many at CityWell, this Sunday also marked the palpable absence of a beloved friend. Oliver-Bruno long had been a guitar player in the church worship team. While in sanctuary, he also studied English and worked toward a certificate from Duke Divinity School's Hispanic-Latino/a Preaching Initiative.
DesVignes preached to the congregation Sunday from Revelation 5, which describes how Christians find new hope in "the Lamb who was slain." The slaughtered lamb is a commonly used image for Jesus, who sacrificed himself on the cross.
"Victory, for us as Kingdom people, doesn't always look like the victory of the world," DesVignes said. "But it looks like the lamb who was slaughtered, and he alone is the one who is worthy."
DesVignes said the congregation is living in that tension of lamentation and hope that Jesus brings.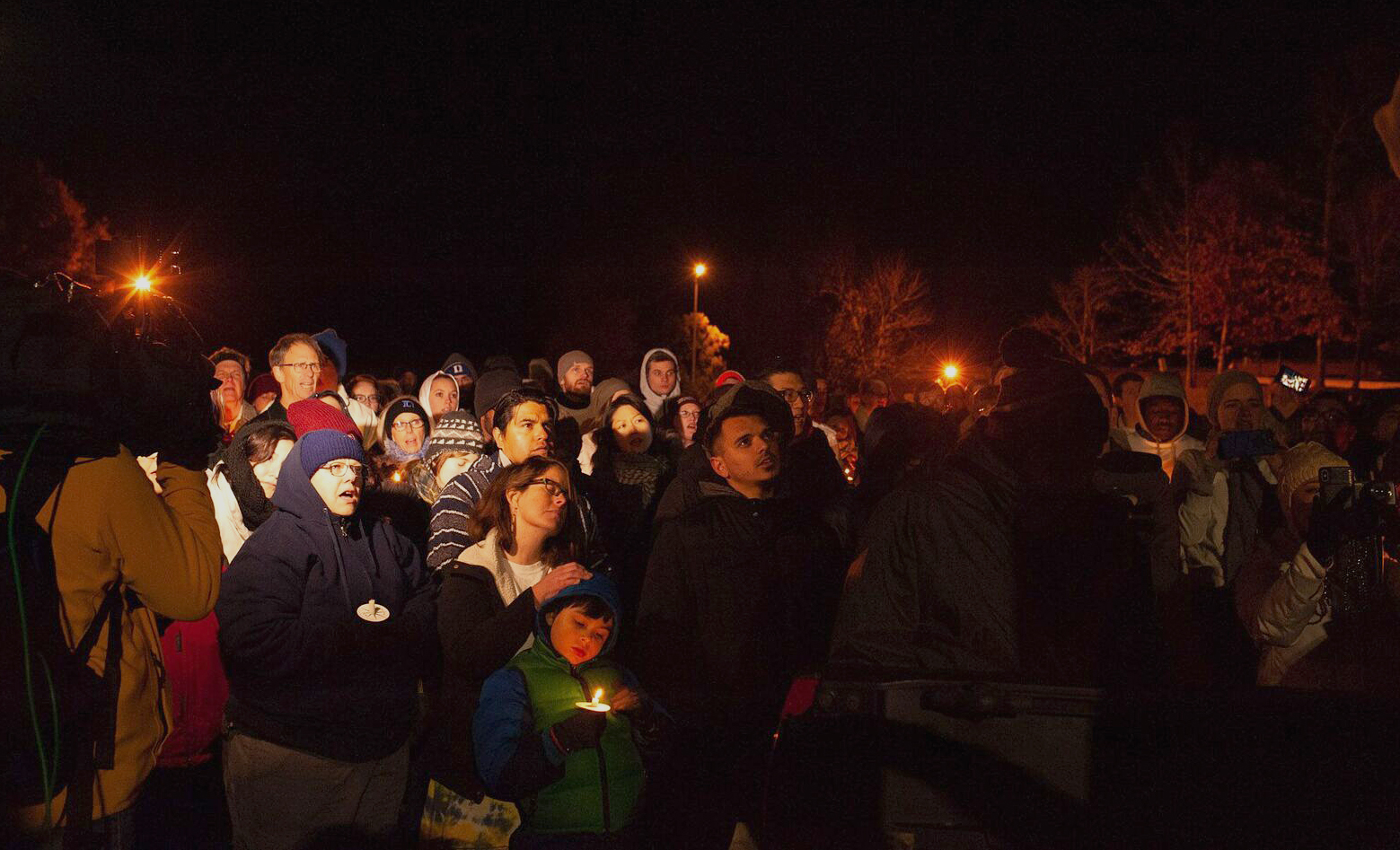 She takes hope in some of the responses the church has received since Oliver-Bruno's detention and church members' arrests made national news.
In email messages and Facebook posts, she said, she heard from people touched by the congregation's witness. People told her: "If this is the way of Jesus, I want to be part of that."
DesVignes asked other United Methodists to write their Congress members in support of immigration reform and a path to citizenship for people like Oliver-Bruno.
Current restrictions make it nearly impossible for people from Mexico to immigrate to the U.S. legally. For them, there is no line to get in and no "turn" they can wait for.
"We are to try our best to live out the laws of the land, but we know that the laws of the land change," she said. "We also know that the laws of the land can be unjust."
Hahn is a multimedia news reporter for United Methodist News Service. Contact her at (615) 742-5470 or [email protected]. To read more United Methodist news, subscribe to the free Daily or Weekly Digests.
---
Like what you're reading? Support the ministry of UM News! Your support ensures the latest denominational news, dynamic stories and informative articles will continue to connect our global community. Make a tax-deductible donation at ResourceUMC.org/GiveUMCom.