As Hurricane Matthew continues its destructive path to the eastern coast of the United States, people in Haiti, Cuba and the Bahamas are starting the hard work of recovery from the deadly storm.
According to news reports, the death toll in Haiti has risen to more than 400. The worst hit areas are along the southern coast.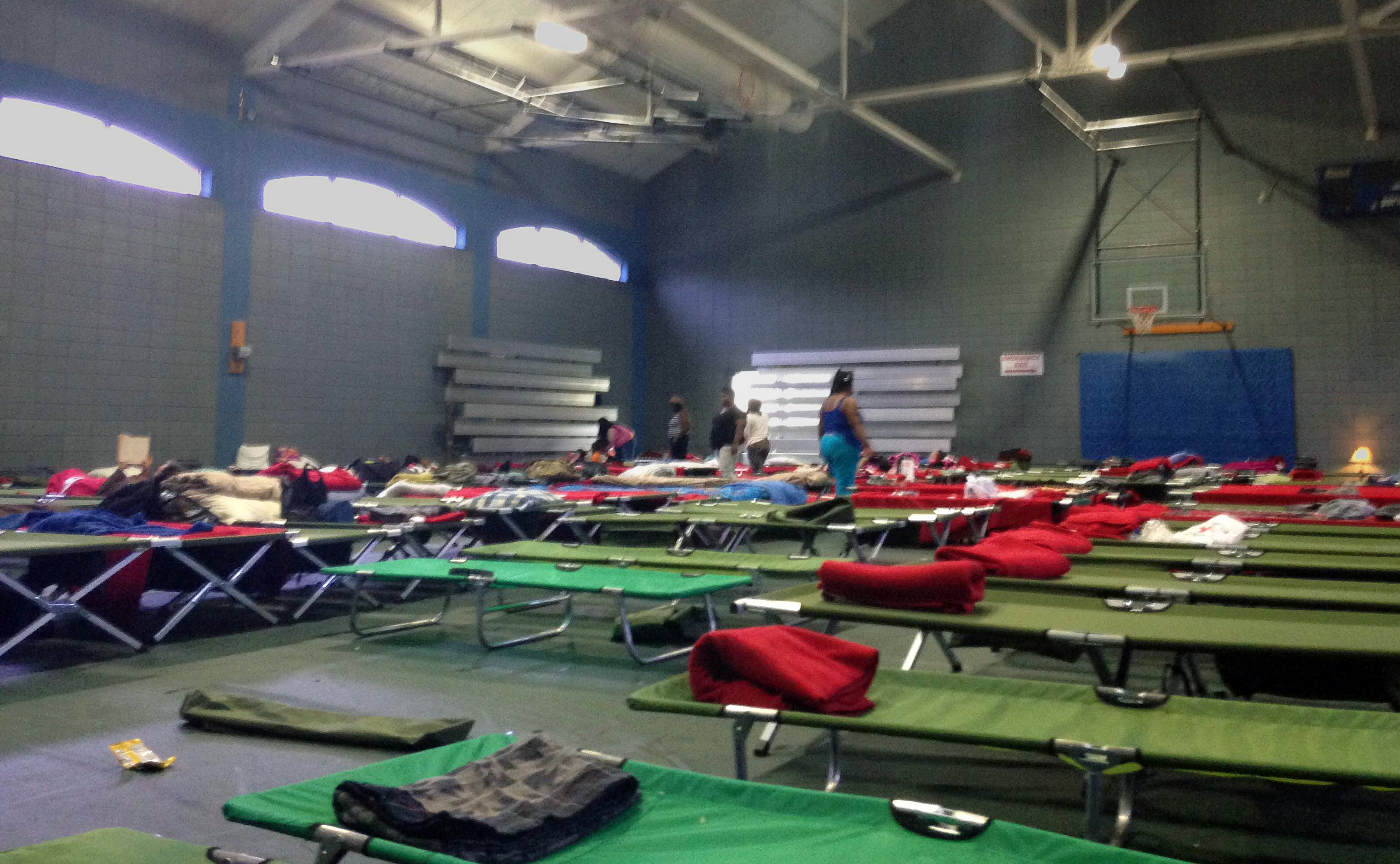 Meanwhile, the United Methodist Florida Conference opened two camp and retreat centers – both away from the coast – for anyone needing shelter from Hurricane Matthew. Trinity on the Hill United Methodist Church in Augusta, Georgia, sheltered evacuees, mostly from South Carolina and Savannah, Georgia.
Long relationship with Haiti
United Methodists from around the globe have a long and committed relationship with Haiti. Thousands of United Methodist volunteers have stayed at the Methodist Guest House, using it as a base for sending out mission teams.
Brulan Jean-Miichel, manager of the guest house, said Hurricane Matthew has added a new layer of despair to the country still recovering from the 2010 earthquake.
"The eye of the hurricane went directly over Jeremie and the surrounding cities. There is significant flooding, landslides, trees down, roads destroyed and 95 percent of the houses have lost their roofs," he said in an email. "So the damage is extensive, according to reports from people who have flown over these areas. There is no phone communication and a major bridge in Petit-Goave has been washed away cutting the whole southern peninsula off from Port-au-Prince."
Lauren James, United Methodist Committee on Relief Haiti church liaison, said UMCOR and the Eglise Méthodiste D'Haiti, the Methodist Church in Haiti, are assessing damage and will report soon on best ways to help.
"For now, anyone wanting to support Hurricane Matthew relief efforts in Haiti can donate to International Disaster Response Advance #982540. These funds will be available to support Haiti once we can coordinate the response," James said.
Many United Methodist conferences, like Michigan, have had covenant relationships with the Methodist Church in Haiti for decades. The conference has been monitoring reports posted on social media.
"The physical damage is the 'tip' of the iceberg," said Valerie Mossman-Celestin, a United Methodist deaconess working with Haitian Artisans for International Peace located in the hard-hit city of Mizak. The nonprofit organization receives funding from UMCOR and United Methodist Women.  
"The economic impact to purchase food, pay tuition, repair homes and seek medical attention is what will be felt for months to come," she said.
Thomas Kemper, chief executive of the United Methodist General Board of Global Ministries, the parent organization to UMCOR, assured Bishop Gesner Paul, leader of Eglise Méthodiste d'Haïti, of both the prayers and the assistance of United Methodists as the island undergoes yet another disaster.
The Revs. Jeff Baker and Lucas Endicott, Missouri Conference mission directors, were in Haiti a week before the storm to meet with the Eglise Méthodiste D'Haiti bishop and conference officials to plan opportunities for continued partnership.
Missouri has a Haiti Water Plus ministry, which supplies water filters. The conference is sending $15,000 worth of filters to help alleviate water-borne diseases from the flooding. The conference is also asking groups wanting to go to Haiti for relief efforts be in prayerful discernment including selecting dates and identifying team members.
The Missouri conference is working with the Methodist Guest House to support their administrative needs.
Warren McGuffin, founder of the Thomas Food Project supported by the California-Nevada Conference, and James Lazarre, head of the project in Haiti, both reported lots of rain but no major damage. Work teams are in Haiti now and are continuing to work.
"Many church members lost their gardens and animals," Lazarre said.
Cuba hit hard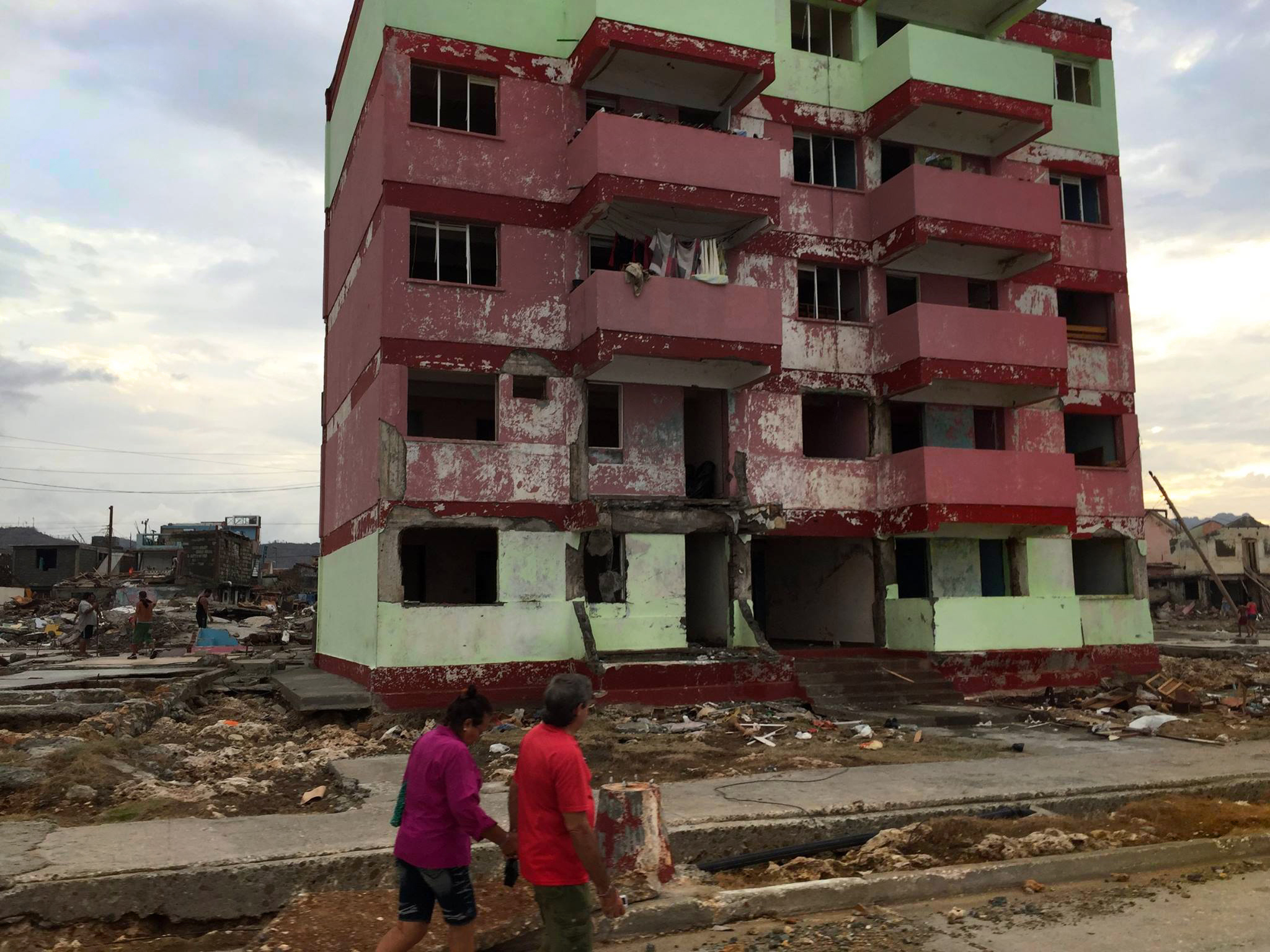 The hardest hit area of Cuba was Baracoa, one of the most ancient cities in Cuba. It slammed by 24-foot waves according to news reports.
Methodist Bishop Ricardo Pereira Diaz and some local pastors were among the first to arrive in  Baracoa on Oct. 6 to bring emergency supplies, according to the Facebook page for Iglesia Metodista En Cuba.
The churches of Guantanamo reported huge material losses but all the people escaped injury.
Grace Church in Cape Coral, Florida, reported good news as well on its Facebook page.
"We received good news yesterday from our mission partner in eastern Cuba, Pastor Biosleidis Rodriguez, who reported that he and his congregation took shelter in their church building, and no one was injured by the storm," said a church member.
"If the storm follows its forecast track, there will be a great need in the coming days for disaster relief along the east coast of Florida."
Bracing for storm
Florida Conference Bishop Kenneth Carter offered prayers and promises of practical help in a videotaped message.
"We will discover the strength of our connection in the midst of the storm," Carter said. He reminded conference members of support resources including the Ministry Protection, Disaster Recovery, Missional Engagement and Communication departments.
The Life Enrichment Center in Fruitland Park, about an hour northwest of Orlando, provided rooms Thursday for some people who had staying in RVs at the campground. No others responded to the invitation.
The camp closed on Friday, as officials assessed the weather.
"We've fared better than we thought we might," said Mike Standifer, the conference's director of camps and retreats ministries.
Assuming the camp comes through unscathed, it may well house cleanup crews in coming weeks, Standifer said.
The Riverside Camp and Retreat Center, much farther south in LaBelle, Florida, also opened for people needing shelter. But it hadn't had any takers by Friday morning.
"I hope no one has to use us, but we're here to support them if they do," said David Weber, Jr.  Riverside's director.
Gilbert and Hodges are reporters for United Methodist News Service. Contact them at (615) 742-5470 or [email protected]. 
---
Like what you're reading? Support the ministry of UM News! Your support ensures the latest denominational news, dynamic stories and informative articles will continue to connect our global community. Make a tax-deductible donation at ResourceUMC.org/GiveUMCom.