The town of Greenwood, Mississippi, has a visible racial divide. There is white side of town, a black side of town and plenty of distrust across the line.
This fact of life, while true of many U.S. communities, never sat well with Ethan Oltremari, a white United Methodist teen who grew up in this Mississippi Delta town about a two-hour drive north of Jackson.
As a high school senior, Oltremari decided to act. "The Lord just kept putting something on my heart — to help with racial reconciliation, to break down denominational barriers," he said.
That spiritual nudge ultimately led Oltremari to organize Revival on the River, an outdoor celebration featuring an interracial lineup of praise bands and gospel groups. He hoped the gathering along the Yazoo River would bring people to Christ and help them worship in the way of Christ — as one.
"The racial barriers in Greenwood and the Delta are horrible," he said. "I really believe that the only way to fix it is by getting together and worshipping."
Along the way, fellow members of the largely white St. John's United Methodist Church, fellow high school students and various community leaders in the town of about 15,200 joined his cause.
Among them is Bryce Lowe, a member of the largely African-American New Green Grove Church of Faith. He volunteered to help in whatever way needed including as an "intercessory prayer warrior."
"People who come have an 'Aha!' moment of fellowship and unity," Lowe said.  
The first Revival on the River in 2016 drew some 600 people. This year's event on April 23 added preachers and doubled in size, bringing together an intergenerational, interracial crowd of about 1,200.
Worshipping together were Baptists and Catholics, Pentecostals and Presbyterians. The revival even featured an impromptu interracial performance when a white musician from one church invited an African-American gospel group from another to join him on stage to share God's praise. Altogether, the event featured 12 different musical groups from surrounding churches and in some cases, from across the state.
The revival this year also included a prayer tent where people posted prayer requests on the walls, talked with ministers from various denominations or spent a quiet time with God. As with camp meetings of old, worship ended with an "altar call" for people to affirm or reaffirm their Christian faith.
"I really think that a lot of healing happened as a result of the event," Oltremari said.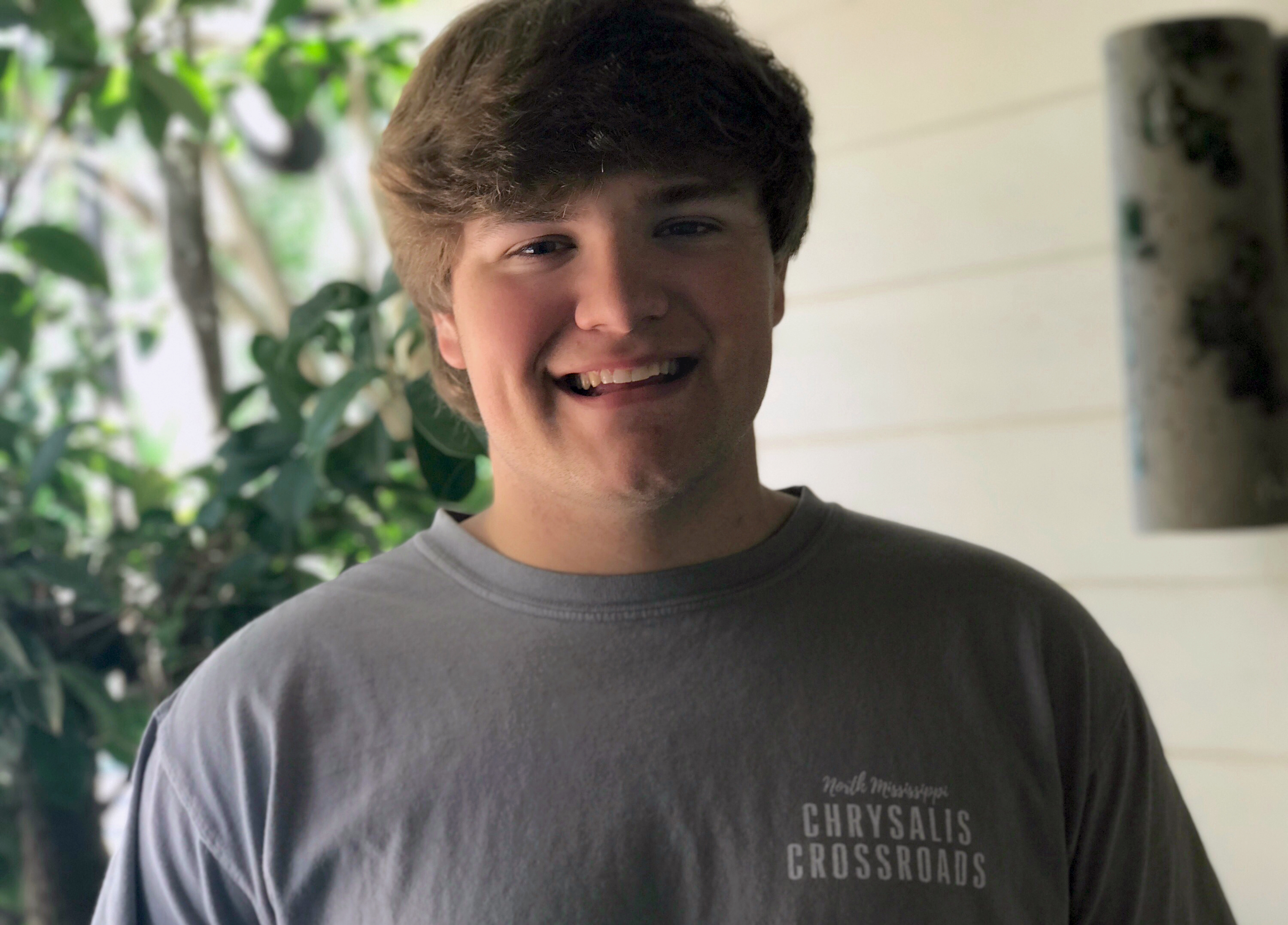 This month, the Mississippi Conference recognized Oltremari's leadership with its Harry Denman Evangelism Award for a youth member.
Oltremari, now 19, is a rising sophomore at Delta State University, which is about a 45-minute drive from Greenwood. However, he commutes back to Greenwood to serve as worship leader and tech director at St. John's as well as president of the Revival on the River board.
"Ethan truly lives out the Great Commission," said Lauren Sledge, who nominated Oltremari for the evangelism award. She is a longtime volunteer at Indianola's First United Methodist Church, which frequently holds joint youth events with St. John's.
"God has called us to make disciples, and Ethan is doing that in his community in a way that I would venture to say no one has done before in that community or in the Delta," she said.
United Methodist Bishop James Swanson Sr., who leads the Mississippi Conference, was among the preachers at the 2017 revival. He also prayed over the event.
The gatherings, he said, bring people together who otherwise would not be in the same space.
"It provides them with a common theme of worshipping Jesus and seeing people they may already have a relationship with or not worship the same Lord," he said. "Conversations are created in those spaces."
Carolyn McAdams, the mayor of Greenwood, is also a fan. Under her leadership, the city waived its usual fee for the revival to use a park as its venue.
"You don't find too many young people who are devoted to sending the message of Christ all the way around — through music and prayer and ministry," said McAdams, an Episcopalian.
Oltremari said he built trust across racial lines simply by including people and inviting them to participate. His focus, he said, has been showing how different people can work together. He added that it helped that adults saw him and other youth leading the way.
Amanda Jefcoat, an adult volunteer with the youth at St. John's and business owner, was among those who helped with planning when Oltremari needed an adult to provide financial guidance. She is a now vice president of the Revival on the River board.
"The thing that keeps me involved is that Ethan has a vision of how things should be and he has a way of getting other people to chase after Jesus with him," she said. "There are going to be some big things for him in the future."
Oltremari grew up in a Catholic family, but at 14, he felt led by God to become a United Methodist. He first got involved with St. John's as the youth band pianist.
The Rev. Billy Stonestreet, St. John's pastor, said Oltremari knows more about Methodism than most members. Oltremari said he has long loved "the evangelical ways of John Wesley."
He also feels God calling him to ministry but is still praying to find out what form that ministry should take. In the meantime, he envisions Revival on the River continuing as an annual event. His board is applying 501(c) 3 status, which will allow donations to be tax-deductible.
The Rev. Stephen Sparks, lead pastor of First United Methodist in Indianola, said Oltremari is one of the reasons he has hope for the future of The United Methodist Church.
"As long as we keep raising up young people like him who have a heart for ministry and breaking down racial barriers, that gives me hope," he said. "I am just excited to see what God is going to do with Revival on the River."
Hahn is a multimedia news reporter for United Methodist News Service. Contact her at (615) 742-5470 or [email protected]. To read more United Methodist news, subscribe to the free Daily or Weekly Digests.
---
Like what you're reading? Support the ministry of UM News! Your support ensures the latest denominational news, dynamic stories and informative articles will continue to connect our global community. Make a tax-deductible donation at ResourceUMC.org/GiveUMCom.