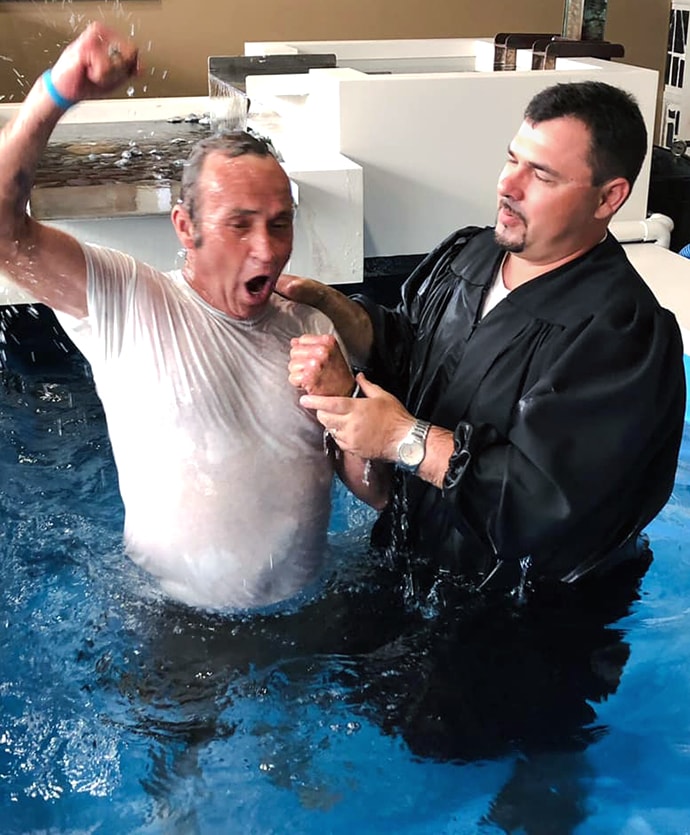 An addict turned drug counselor, the Rev. Casey Turner won't name his old choice of poison. He says there are too many from which to choose. Plus, he prefers to look forward.
"We talk about the answer, not the problem," said Turner, co-founder and executive director of Breaking Bonds Ministries Inc. in Jonesboro, Arkansas. It is a faith-based drug and alcohol rehabilitation program.
Turner, who runs Breaking Bonds with his wife and co-founder, Tiffanie Turner, received a Denman Award at the Arkansas Conference May 29-June 1. The award recognizes exceptional ministries of evangelism.
Instead of focusing on drugs and alcohol, Breaking Bonds counselors talk about Jesus, love, grace and trust, Turner said.
"What I have found after many years of doing this, is if you have somebody who's been beaten their entire life, sometimes all they need is a little bit of love."
The Rev. John Miles, senior pastor at First United Methodist Church of Jonesboro, said Turner is reaching "mostly blue collar and lower income" people. Turner is associate pastor at the Jonesboro church.
"Our Tuesday night Breaking Bonds service is full of young people who are either trying to stay clean or trying to get clean," he said. "It is a beautiful thing to see families restored and children coming with their parents to church."
Turner, 37, has been drug-free for almost nine years.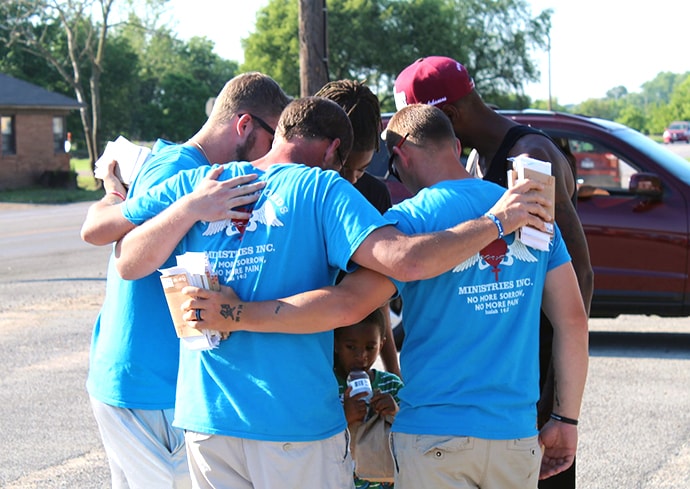 "I grew up in a drugs atmosphere and didn't really know any different until I was 27 years old and I encountered Jesus Christ in His grace and quit through a program similar to (Breaking Bonds)," Turner said.
The Breaking Bonds program is intertwined with his Jonesboro church and also has relationships with corporations that provide men in the program with job training.
After three months of biblical foundation, participants learn life skills in a curriculum developed through a partnership with FranklinCovey, a Salt Lake City-based corporation that helps organizations achieve results that require lasting changes in human behavior.
Read more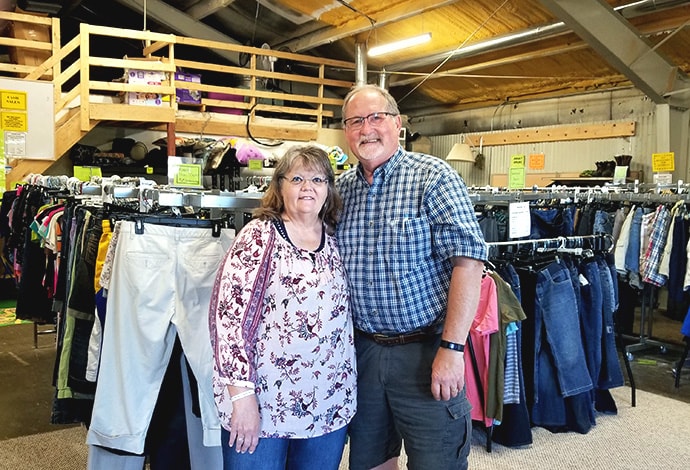 Stories about Denman Evangelism Award winners the Rev. James "Jim" Konsor, Kathy Konsor and Jessie Roark are available in the
first story of this series
The final phase, transition, is the last month of the Breaking Bonds program. It focuses on tying up legal affairs, getting driver's licenses reinstated and finding work and housing.
Turner is hoping to expand Breaking Bonds, and sees it as one way struggling United Methodist churches can find new energy.
A Sunday morning service called Elevation was drawing about 10 people a week when Turner became associate pastor at First United Methodist Church of Jonesboro. He reinvented it as a "mutual place between the already established church and Breaking Bonds."
Between Elevation and the Tuesday evening Breaking Bonds service, the church now hosts more than 600 people a week. The church also offers other traditional and contemporary services.
"Breaking Bonds is the tip of the spear in the community outreach," Turner explained.
Currently, 36 men are recovering from drug addiction in Jonesboro and there are 12 women in a sister program in Steamboat Springs, Colorado.
"We're going to be planting more," Turner said. "We have a vision of nationwide free alcohol and drug treatment."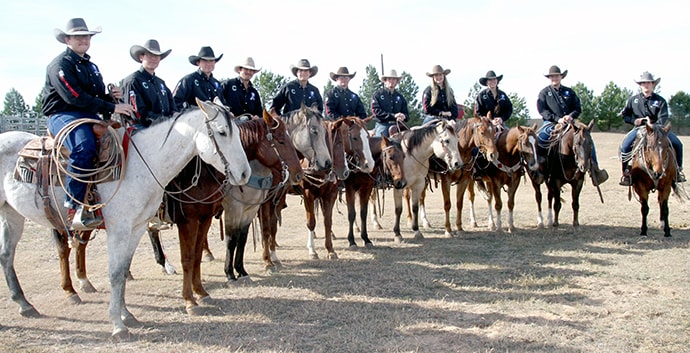 The Rev. Thacker Haynes won his Denman Award by responding to a call for help.
Haynes knows he annoys his district superintendent in Texas with his lack of specificity when he is asked each year to state his goals.
"I put down: 'We attempt to do anything that God lays in front of us with his help,'" said Haynes, who serves at McLean-Heald United Methodist Church in McLean, Texas.
"Most of the time there are people that say we don't have the personnel or the money and I say, 'We'll just have to trust God for it.'
"And every time there's always plenty. It's pretty amazing."
Who was Harry Denman?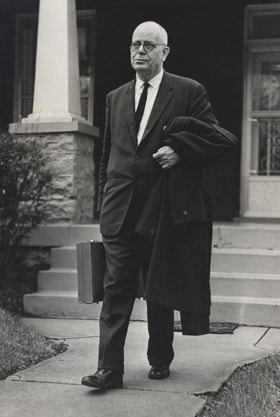 Photo: The Foundation for Evangelism
Harry Denman, namesake of the Harry Denman Evangelism Award, supposedly owned but one rumpled suit. He usually had just one pair of shoes and didn't wear a watch because it's easy to start a conversation with, "Do you have the time?"
Denman (1893-1976), a Methodist lay leader and evangelist, frustrated family and friends by continually giving away his winter coats to people who needed them more, according to the Foundation for Evangelism.
Denman — who was against materialism and prejudice and tried to live his life modeled on Jesus and the Sermon on the Mount — helped found The Foundation for Evangelism in 1949.
Each year, annual conferences of The United Methodist Church and The Foundation for Evangelism recognize one youth, one clergy and one lay person in each conference for their achievements.
One such opportunity came along nearly a decade ago, when Haynes was contacted by rodeo coach Cody Heck at Clarendon College. The coach was losing some of his scholarship recipients, who were being kicked out of school because of alcohol and possibly drug use.
Figuring that the best way to someone's heart is through the stomach, Haynes, along with McLean-Heald congregants Randy and Bobbi Stalls, began bringing the rodeo team a home-cooked meal once a week. That requires a 72-mile round trip from McLean to Clarendon every seven days.
"The cooking, just that ministry alone, we average feeding 75 people," Haynes said. "It turns out to be 2,700 meals that we feed in the course of a school year."
There is a speaker after each meal, usually someone connected to the rodeo. Bullfighter Frank Newsom has spoken, as has roper Stran Smith and his wife, Jennifer, an ESPN rodeo commentator.
Last year, the rodeo ministry helped the team through a crisis after team member Michael Dalton O'Gorman, 20, was killed at the Clarendon College Livestock and Equine Center in a skid loader accident.
"We went over there that night and helped to console or tried to console the rest of the rodeo team," Haynes said. "I guess it was a couple of weeks after the kid's death, we asked if there were any that wanted to accept Christ and be baptized. We had 14 hands go up. Through the years, counting those 14 last spring, we've probably baptized 30."
Haynes and the Stallses were named as 2019 Denman Award winners in the Northwest Texas Conference.
Although Haynes grew up United Methodist, his wife was a member of the Church of Christ. "We couldn't agree on a church so we just didn't go," he said. "We partied a lot … and that went on until I was about 38."
Haynes said he had "one of those Holy Spirit moments" while taking a walk. He went back to church and began singing in the choir.
While listening to a sermon one Sunday, "I got exceedingly hot, I started crying and I found myself at the prayer rail. After I was flooded with the enormity of my sin, I heard God say, 'Thacker, you're forgiven. But I've got something for you to do.'"
To his surprise, he was called to be a United Methodist minister, despite thinking of ministers as "short, fat, bald, with soft hands."
Appointed as a vocational lay speaker at a United Methodist church in Mobeetie, Texas, he began taking speaking engagements at other churches, and would visit homebound people on Wednesday nights.
"I was feeling unqualified for what I was doing," he said. "I hadn't had much training."
Shortly thereafter, the Rev. Jo Carr, Haynes' district superintendent, contacted him about McLean-Heald United Methodist Church in rural Texas.
Carr told Haynes that McLean-Heald would not get a pastor that year because there weren't enough to go around. She requested that he completely answer his call and go to work as a full-time pastor as well as pursue studies toward ordination.
"I said, 'When do you need an answer' and she said in 30 minutes. So I called my wife, I said yes, and that's what I've been doing for the last 27 years."
Patterson is a UM News reporter in Nashville, Tennessee. Contact him at 615-742-5470 or [email protected]. To read more United Methodist news, subscribe to the free Daily or Weekly Digests.
---
Like what you're reading? United Methodist Communications is celebrating 80 years of ministry! Your support ensures the latest denominational news, dynamic stories and informative articles will continue to connect our global community. Make a tax-deductible donation at ResourceUMC.org/GiveUMCom.