Awareness and training are the main strategies for United Methodists working to reduce HIV infections and AIDS cases in West and Central Africa, but the mobilization of financial resources remains a major challenge.
Thirty delegates from Côte d'Ivoire, Liberia, Nigeria, Rwanda and the United States shared information and ideas during a recent summit at Maison de l'Espérance, with the theme, "The United Methodist Church's Contribution to the Community Approach to HIV/AIDS."
Pastors, health professionals, political and administrative authorities, and community leaders participated in the May 20-21 event. The goal of the summit was to provide the tools for participants to establish a plan of action for HIV and AIDS ministry within their own cultural and church contexts.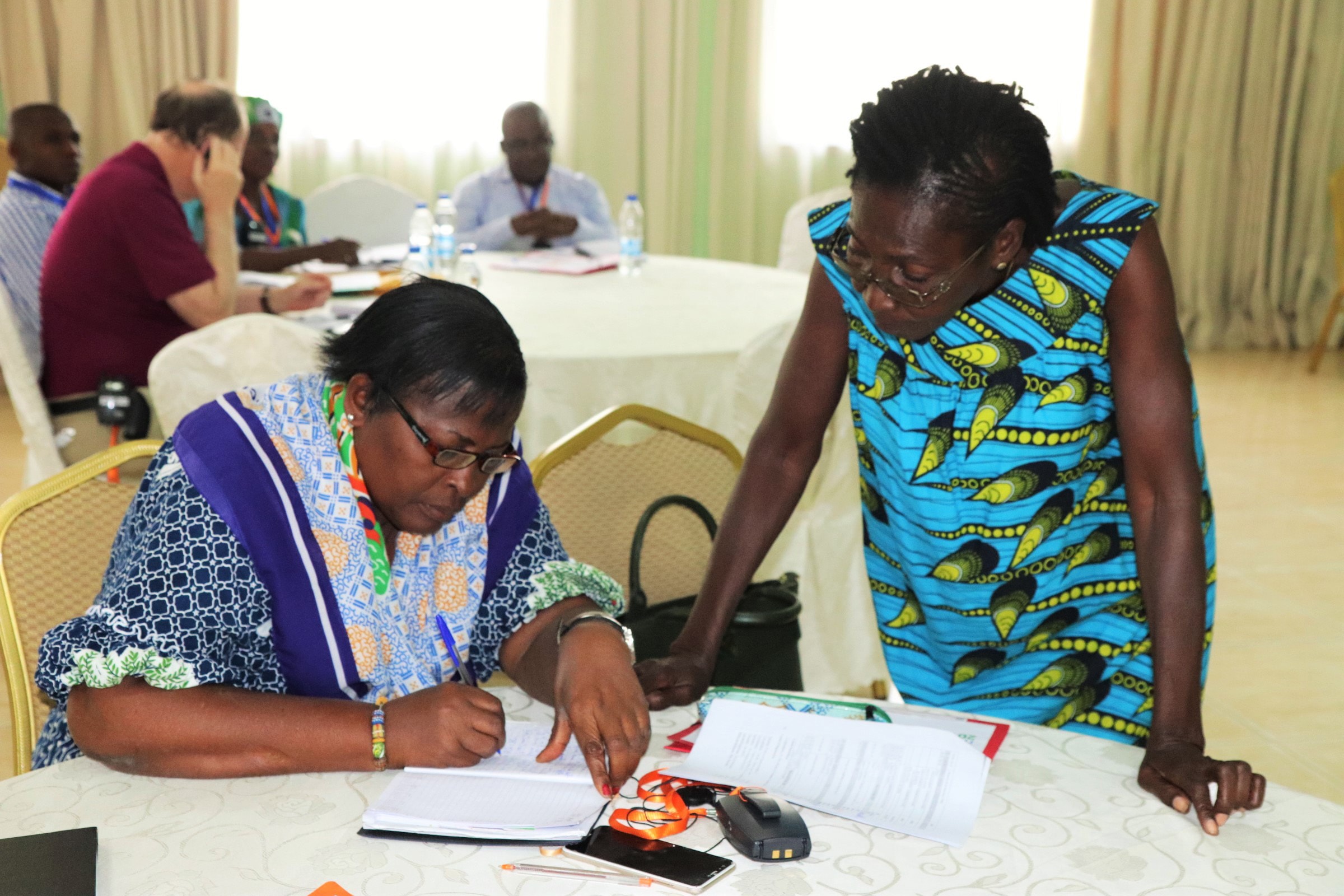 Professor Ehui Eboi, director of the Côte d'Ivoire HIV/AIDS National Control Program, congratulated religious organizations for their early involvement in the fight against HIV and AIDS by acting as essential relays for promoting awareness and providing psychological and social support.
"The fight against this pandemic is not a purely medical matter only," he said. "Spiritual accompaniment is also an essential element in care."
Eboi did lament that some patients stopped medical follow-ups. Based on results from a survey his department conducted in the city of Abidjan, "out of 105 patients we lost sight of, 50 ended up in prayer camps," he said.
The Rev. Donald Messer, executive director of the United Methodist Global AIDS Program, believes that, given the large number of people infected, the world cannot stop HIV and AIDS without the support of the church. "Thirty-seven million people worldwide are living with HIV/AIDS, and 2 million die from it each year," Messer said, although he noted that 60% of those infected now have access to treatment.
The remaining 40% also must be treated, said Bishop Benjamin Boni of the Côte d'Ivoire Episcopal Area. "Even if the glass is 90% full, the empty part is what matters to the Lord," he said.
Addressing various other issues, such as the institutional framework for community engagement, United Methodist participants reviewed the situation in their respective countries, sharing experiences and practices.
In Côte d'Ivoire, the church's HIV and AIDS department has been mobilizing church members since 2016 to each donate $20 to support a child infected or affected by the disease. To date, 2,596 children have received financial support from 300 subscribers. The Dabou Methodist Hospital also is providing care to 1,362 HIV patients.
United Methodists in Côte d'Ivoire have a community outreach program called "Sel Yam Etchi" (the breath comes from God) and work in partnership with the government, United Nations and other religious organizations. The department has built a strong network of partners and United Methodists are leading key aspects of the national fight.
The department is a founding member of the coalition of religious organizations against HIV and AIDS and other pandemics, which conducts many campaigns with local and international non-governmental organizations. United Methodist medical practitioners have key roles in the national programs.
Pauline Roberts, an HIV and AIDS counselor and coordinator for The United Methodist Church in Liberia, also highlighted the numerous awareness campaigns for behavioral change in Liberia's congregations and districts, and programs on mother-to-child transmission at Ganta Methodist Hospital.
"People continue to hide and refuse to know their status. However, we do our best," she said.
Her department also focuses on sexually transmitted diseases, substance abuse and gender-based violence, as well as the various effects of stigma and discrimination. "All these are somehow related," she noted. Challenges include having enough financial assistance and campaign tools to reach a broader audience.
In Nigeria, Dr. Madaki Micah Musa, chairman of the church's health board, said that Bishop John Wesley Yohanna has made the struggle a priority by restoring medical care in hospitals and clinics that were lost due to civil unrest.
For example, from 2007-14, The United Methodist Church collaborated with Nigeria's Ministry of Health and other partners to establish an HIV and AIDS program at Zing Hospital that later ended. While the bishop has "worked tirelessly" with the United Methodist Board of Global Ministries to establish a new hospital in the state capital of Jalingo, he said, that hospital does not offer HIV treatment. Patients are referred instead to government hospitals and private health care centers.
"Our challenge is the inability to find partners to help us rebuild the system," he said.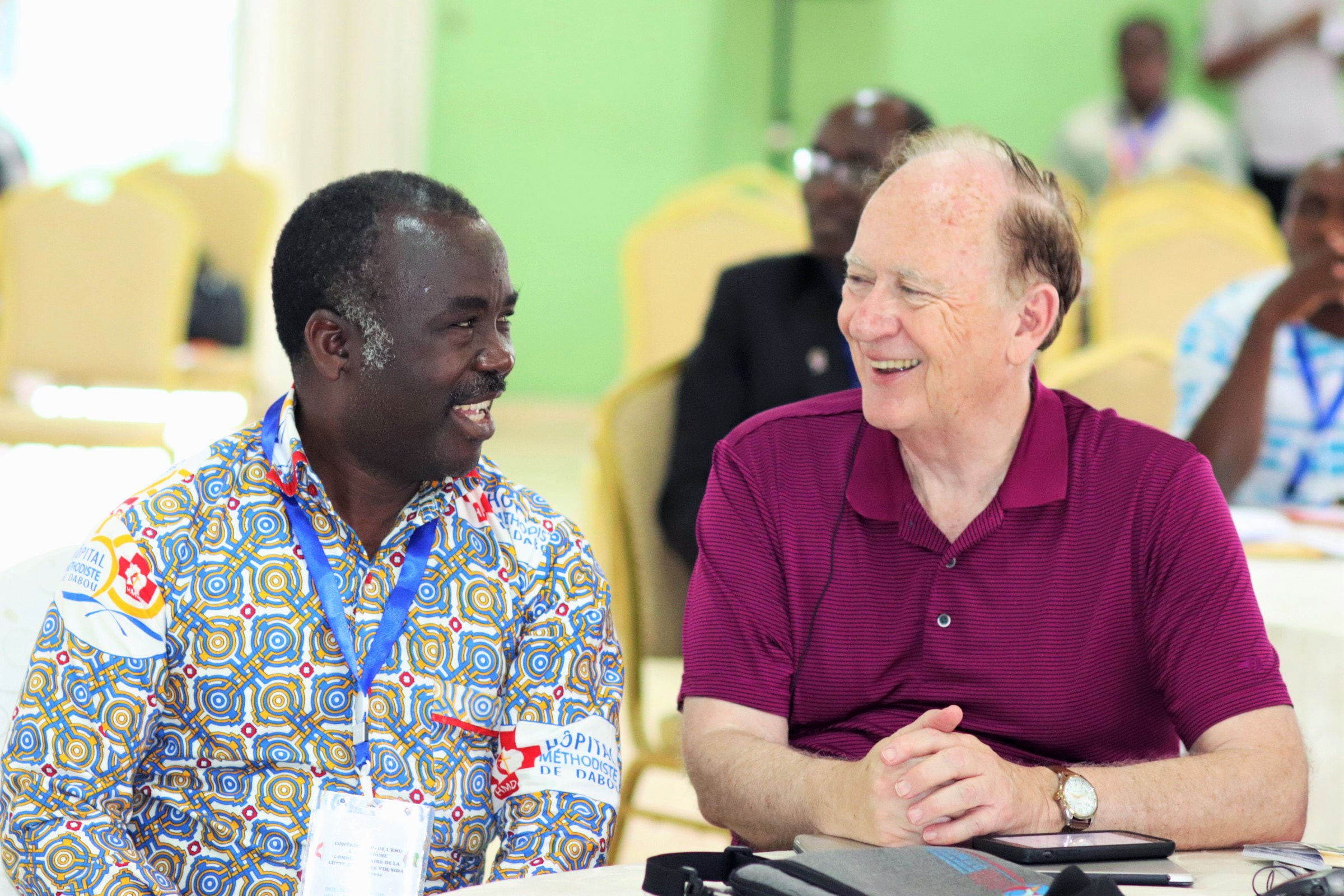 In Rwanda, efforts are being made to "be inclusive and accept all people, including gay, lesbian, bisexual, and transgender people," according to Augustin Bahati, communicator and member of the health board of the Rwanda Provisional Conference.
With support from the Center for Health and Hope, they have started the creation of a safe space — independent of The United Methodist Church in Rwanda — where the people regardless of HIV status and sexual orientation will feel free to speak out against discrimination.
Bahati also called for more education about sexuality and HIV/AIDS. "In the absence of sexual education, children and young people will often receive conflicting and sometimes damaging messages from their peers, the media or other sources," he said.
Among the participants were people living with HIV and AIDS who decided to share their stories openly.
Maman Dorothée Kongo, the mother of seven children, spoke of the isolation she suffered after revealing her HIV status to her sister, with whom she lived in Abidjan. Forced to leave, she spent eight months living in an unfinished, windowless house offered by a friend in a slum southeast of Abidjan.
Fearing discrimination at the United Methodist church she attended, Kongo joined an evangelical church. She has been open about her status and now is a leader there. She has referred several infected people to the United Methodist department for treatment. "They do a good job," she said.
Kongo said she knew her husband was unfaithful but did not know he had infected her until after his death. "It wasn't my choice, but I accepted it," she said. "This is why I can testify openly."
D.J., another participant, said he was willing to share his story at the summit, but not his real name, since his children are unaware that he tested positive for HIV in 2003.
The summit's conclusions
At the end of the summit, the 30 delegates decided to pool together their efforts in the fight against the AIDS pandemic by:
Using domestic funding to address the crisis;
Reviewing awareness messages in line with the new context of the disease in Africa;
Strengthening parent-to-child communication to improve awareness;
Organizing a rotating international conference on this theme every two years.
The discrimination began when he confided in his boss. "The following day, my boss summoned me in front of all the company's staff and told the security guard to deny me access to his company," he recalled.
D.J.'s cousin, with whom he lived, then informed the whole village about his status. "They considered me as a dead person," he said. Later, his wife left him, leaving their twin daughters with him.
Despite all these painful experiences, he does not believe the disease is a death sentence. "My cousin who announced my death died in 2009, yet I am still alive," said D.J. "I no longer see myself as someone who is racing toward the wall. My mission is to make people aware that they should not lose hope."
He now serves as a United Methodist class leader in a city outside Abidjan and speaks openly in conferences. He advises those who want to be open about their HIV status to first make sure they have a support system.
D.J.'s story drew an immediate reaction from Jeanne Samecken, a member of the Côte d'Ivoire health board. "When there is a breach of confidentiality, there is stigmatization," she said. "This is the face of HIV today."
Boni recalled an emotional experience as a young pastor, when he served as chaplain from 1988-89 at the United Methodist Hospital in Dabou. "When families brought patients to the hospital, and these people are tested positive, some families abandoned their patients," he said.
At that time, he convinced the hospital management to dedicate a special pavilion to these patients. Later, as bishop, he created the special department for the fight against HIV and AIDS.
"The ethical dimension" — the love of every HIV or AIDS patient without discrimination —"must absolutely prevail," Boni said.
Broune coordinates francophone news for UM News from his office in Abidjan, Côte d'Ivoire.
News media contact: Linda Bloom at 615-742-5470 or [email protected]. To read more United Methodist news, subscribe to the free daily or weekly digests.
---
Like what you're reading? Support the ministry of UM News! Your support ensures the latest denominational news, dynamic stories and informative articles will continue to connect our global community. Make a tax-deductible donation at ResourceUMC.org/GiveUMCom.