---
Key points:
Our human need for control often outruns our ability to wait in prayerful discernment.
Key moments in Methodist history provide a broader view of the denomination's current situation.
While today's issues are important, they are not at the heart of what Jesus taught — nor do they overshadow John Wesley's abiding passion for sharing the good news.
Editor's note: A video of this commentary is available at Postponing General Conference May Be a Good Thing.
---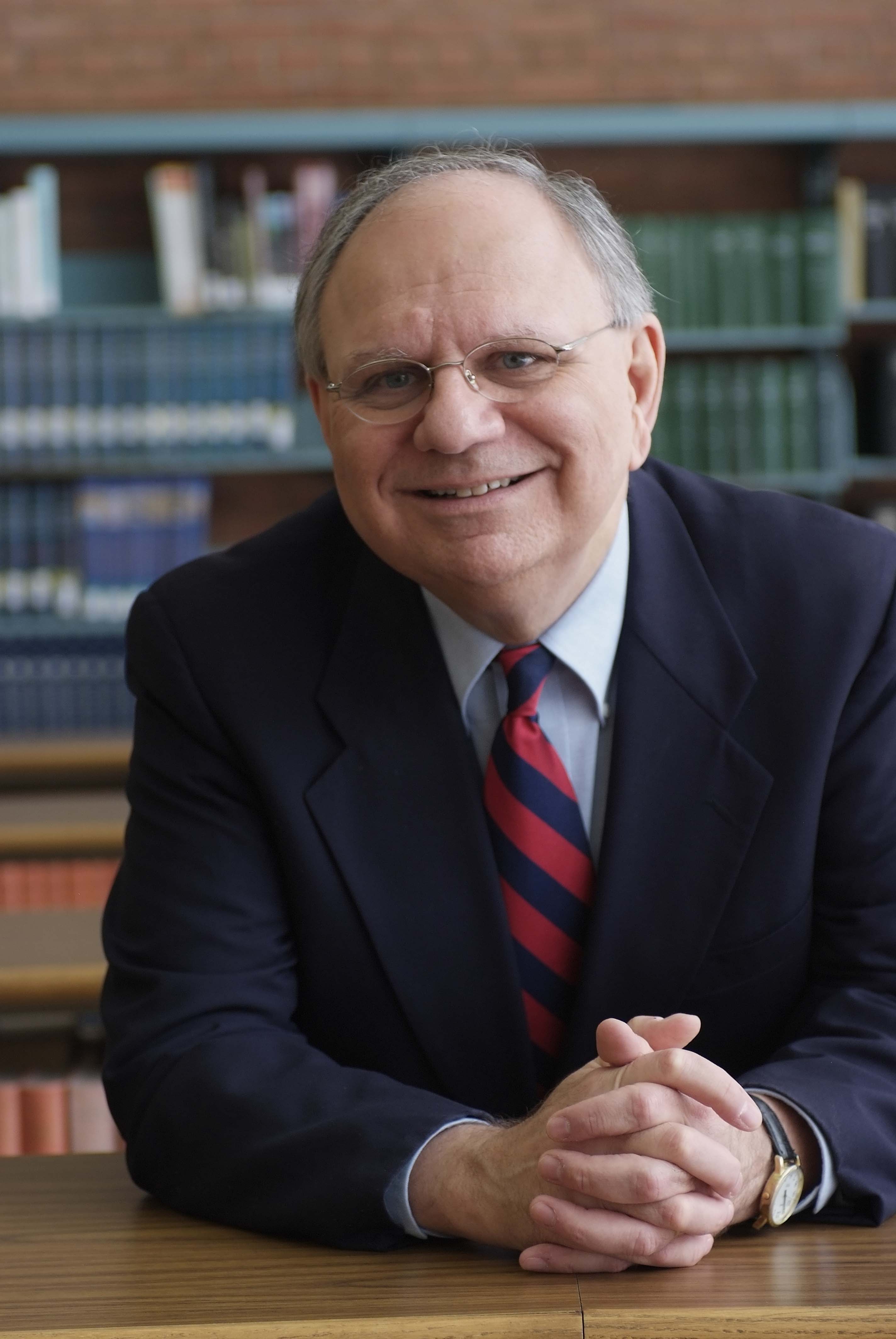 The Rev. Lovett H. Weems Jr.
Photo courtesy of Wesley Theological Seminary.
Commentaries
UM News publishes various commentaries about issues in the denomination. The opinion pieces reflect a variety of viewpoints and are the opinions of the writers, not the UM News staff.
Many appear to see the postponement of the General Conference to 2024 as a bad thing. It may be, but chances are just as great that it will be a good thing. Time seems to help when we seek to discern God's will on difficult issues.
John Wesley's last sermon, preached one week before his death, was from Isaiah 55:6, "Seek ye the Lord while he may be found, call ye upon him while he is near" (KJV). You recognize this passage from a portion of Isaiah critically influential for New Testament Christians struggling to understand the unfolding meaning of the coming of Christ for their lives.
Our human need for control often resists the need to call upon the Lord and wait for the veil of uncertainty to lift. Our need for certainty invariably outruns our waiting in prayerful discernment. Are decisions now, when we see in a mirror dimly, better than waiting? Let's look back at other pivotal moments in Methodist history to see.
For example, what if the 1844 Methodist Episcopal General Conference, in which Methodism split north and south, had been postponed?
Does anyone think that after the United States divided over slavery, over 600,000 died in a war about slavery, and slavery was outlawed that the church would have divided for the formation of a more slavery-accommodating denomination?
Or, what if the 1939 Uniting Conference that approved a racially segregated church structure had been postponed to 1969? Does anyone think that in 1969 Methodism would have established a segregated jurisdiction for African Americans?
Some talk about the anguish and uncertainty of delays. It depends on your perspective. What about the anguish in 1939 of the 47 African American General Conference delegates who all voted against the exclusionary plan or abstained? When the conference rose to sing in celebration, "We Are Marching to Zion," those 47 delegates remained seated. Some wept, including one of the most admired Methodists of her time, Mary McLeod Bethune.
People on differing sides seem to consider this time of delay as a time of such uncertainty that it immobilizes energy for mission. Some disaffiliating churches said the debate had become a distraction from their mission. Really? Churches are likely to be distracted from their mission when their leaders are. Most churches put their mission far ahead of issue debates.
After the turmoil of the 2019 General Conference spread rapidly, some bishops immediately scheduled meetings to hear concerns. At one event, a bishop asked the laity and clergy gathered what had happened in their churches in the two weeks since the General Conference. After some silence, people told many stories of their continuing ministries but not even one had let the recent actions of General Conference delegates keep them from their mission tasks.
Ministry goes on. And pandemics, authoritarian regimes and atrocities of war have a way of putting into perspective our denominational struggles.
Yes, in these present moments I think time is helping many United Methodists put things in a broader view. Even some whose views align with those calling for division recognize the difference between what they are hearing and the grace-filled, loving and open Methodism they cherish.
It's not that the contentious issues of today are not important. They matter but are not the heart of what Jesus taught. John Wesley always feared that secondary things would overshadow Wesley's abiding passion that all come to know the love of God revealed in Christ. I pray that we attune ourselves now to the grace we know in Jesus Christ and to Wesley's passion for spreading that good news to all.
Weems is distinguished professor of church leadership emeritus and senior consultant of the Lewis Center for Church Leadership at Wesley Theological Seminary in Washington, D.C.
News contact: Joey Butler or Tim Tanton at (615) 742-5470 or [email protected]. To read more United Methodist news, subscribe to the free Daily or Friday (weekly) Digests.
---
Like what you're reading? Support the ministry of UM News! Your support ensures the latest denominational news, dynamic stories and informative articles will continue to connect our global community. Make a tax-deductible donation at ResourceUMC.org/GiveUMCom.