---
Key points:
Two vibrant United Methodist Black clergywomen, the Rev. Marita Harrell and the Rev. Autura Eason-Williams, have been murdered in recent months.
The glaring common factor in both pastors' deaths is that young men of color have been charged.
For the church to respond, it must remove everything that binds it, just as Jesus ordered Lazarus to be freed from his grave clothes after raising him from the dead.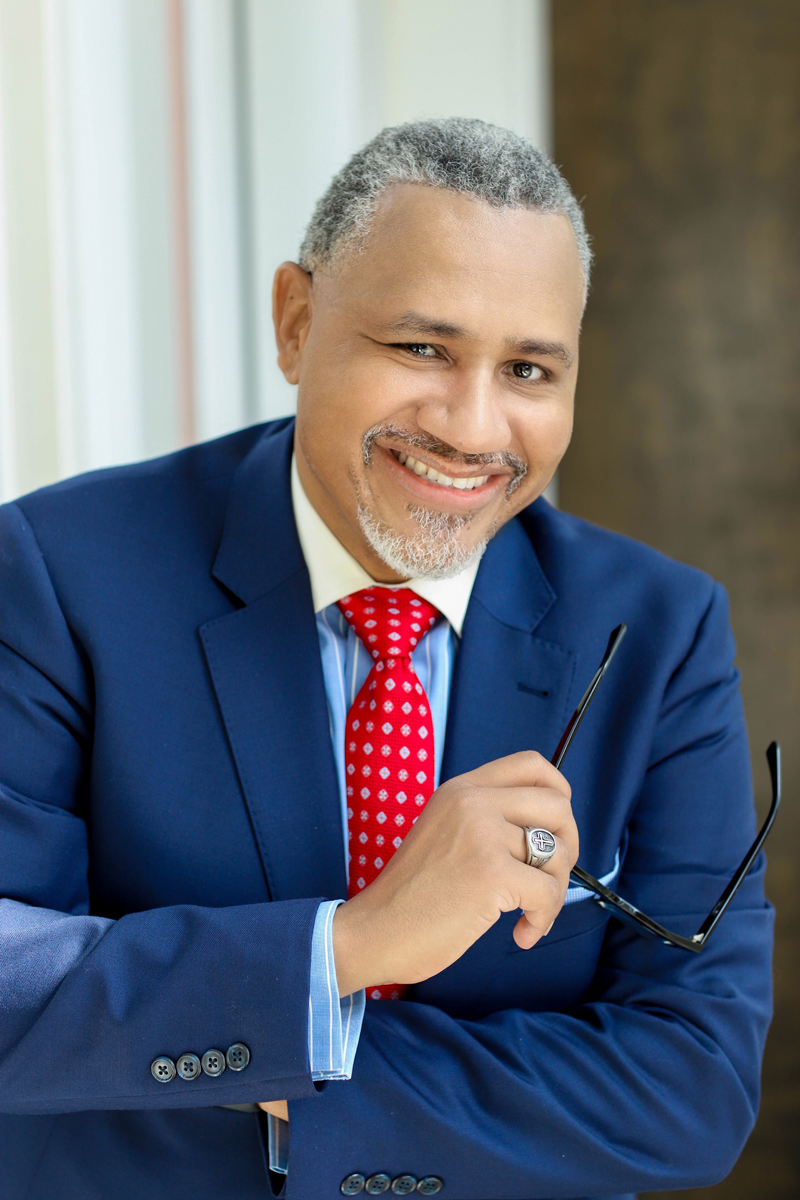 The Rev. Dr. Michael L. Bowie Jr.
Photo courtesy of the author.
Commentaries
UM News publishes various commentaries about issues in the denomination. The opinion pieces reflect a variety of viewpoints and are the opinions of the writers, not the UM News staff.
---
Recently, I, along with so many of my brothers and sisters in The United Methodist Church, received some news that stopped us in our tracks.
In addition to the barrage of stories impacting our daily lives, we received the tragic news that the Rev. Dr. Autura Eason-Williams had died during a carjacking incident at her home in Memphis, Tennessee.
Being exposed to nonstop newsfeeds on numerous devices has caused us to become numb to the violence happening all around us. However, this was different. I don't mean to minimize other vicious and senseless crimes, but Autura was part of the UMC family. When your family is hurt, you hurt. Hearing and reading the name of someone you know in the news is jarring, and you immediately think about how this impacts her husband, children, friends and congregation.
As an elder in the Tennessee-Western Kentucky Annual Conference, Autura was an encourager who poured her soul into ministry and cared deeply for people. A few weeks later, this still hurts.
After emerging from those initial days of trying to wrap my mind around this enormous loss, my thoughts shifted from the why to the what of this situation. What happened in the lives of the suspects that would lead them to commit such a heinous crime?
Earlier this summer, the Rev. Marita Harrell of the North Georgia Annual Conference was murdered by a 27-year-old former inmate whom she was helping, according to police.
Here were two vibrant United Methodist African American women pastors greatly impacting their churches and communities whose lives were ended by violence. The glaring common factor in both pastors' deaths is that young men of color have been charged, including two teenagers.
So, again the what moves to the forefront. What happened — or didn't happen — in the lives of these boys and men that would cause them to make the decision to take another person's life? Was there nothing in the personas of Rev. Eason-Williams and Rev. Harrell to remind them of their mother, aunt or sister? What happened?
And what happens now? Some might say the church is no longer relevant because we are living in times filled with such uncertainty and instability. What are faith communities doing to combat these problems?
I'm reminded how Jesus handled the situation when society quickly proclaimed the death of someone He loved. In John 11, we read that Jesus was summoned to help an ailing Lazarus. By the time Jesus arrived, He was met with scrutiny and some saltiness because Lazarus had been dead for four days. His family and friends labeled Lazarus as dead. Jesus said Lazarus was asleep and assured them he would rise again. There is a promise in everything we go through. (And a reminder not to believe the labels others place on us.)
When Jesus called his name, Lazarus came forth still bound. However, his freedom came when Jesus instructed the community to remove Lazarus's grave clothes.
I want to remind you the church is relevant, and we are being called to remove the grave clothes of everything that binds us. We are being called to minister differently and connect with young brothers and sisters to help remove what's holding them back from a life of productivity and promise. The United Methodist Church's Strengthening the Black Church for the 21st Century will do its part in loosening these societal grave clothes.
It's time for followers of Jesus to discover ways to awaken our congregations and communities to address some of the root causes.
I believe Jesus is summoning us, and it's time for the church to remove the grave clothes of everything that's binding us.
Bowie is executive director of Strengthening the Black Church for the 21st Century, a ministry plan of The United Methodist Church.
News contact: Tim Tanton at (615) 742-5470 or [email protected]. To read more United Methodist news, subscribe to the free Daily or Friday (weekly) Digests.
---
Like what you're reading? Support the ministry of UM News! Your support ensures the latest denominational news, dynamic stories and informative articles will continue to connect our global community. Make a tax-deductible donation at ResourceUMC.org/GiveUMCom.