---
Key points:
"If you live life long enough, you have a moment when it all literally falls down," writes the Rev. Dr. Tori Butler. She shares the time this happened to her and how she got back up.
The author writes that there is a fear as a Black clergywoman to admit when you are struggling.
She recommends finding a culturally competent therapist, setting reasonable expectations for yourself and cultivating "life-giving" relationships.
---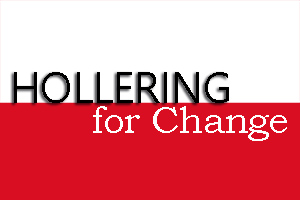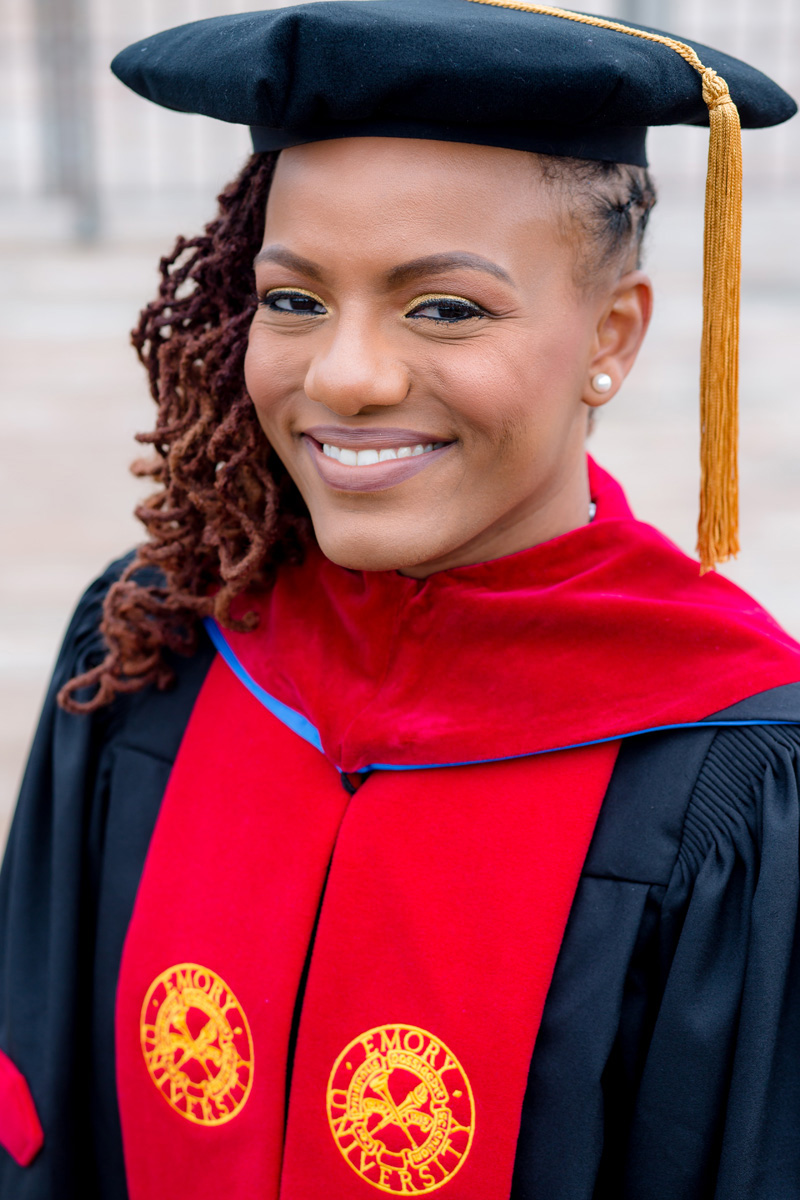 The Rev. Dr. Tori Butler.
Photo by Dominque J. Allan, Create It Photography, LLC.
Commentaries
UM News publishes various commentaries about issues in the denomination. The opinion pieces reflect a variety of viewpoints and are the opinions of the writers, not the UM News staff.
During my freshman year in college, I played Lauryn Hill's "MTV Unplugged 2.0" on repeat. One of the songs that spoke to me at the time was called "The Mystery of Iniquity." Although the lyrics of the song were powerful, it was the hook that continues to stay with me. Lauryn belted out the words, "When it all falls down."
I believe if you live life long enough, you have a moment when it all literally falls down and you find yourself suffocating and trying to figure out what to do.
I remember the season when it all fell down for me. I had moved from the East Coast to Texas after seminary. I left my family and my friends behind because I heard that call that God gave Abram. You know the call that shows up in Genesis 12:1-3 that says, "Go from your country, your people and your father's household to the land I will show you. I will make you into a great nation, and I will bless you; I will make your name great, and you will be a blessing. I will bless those who bless you, and whoever curses you I will curse; and all peoples on earth will be blessed through you."
I believed God's word for my life and just walked on faith. I went to a new land only knowing two people but trusting in God's promise for my life. But in this new land I experienced racism, ageism and sexism — all in the first six months. The situation was dire enough that I received a new appointment.
During this transition, I received my first bill for my student loans. My student loan payment was equivalent to one full paycheck. To say I was overwhelmed would be an understatement. I was trying to figure out what could I do. Could I get a part-time job? No, because the schedule and responsibilities at the church were too hectic. Should I try to become a reserve chaplain in the military? I do not know if I physically have what it takes to do that right now. I have to do something because I am negotiating whether to eat or pay these loans. These were the thoughts running through my mind.
Then one day, I was so overwhelmed and distraught about what I was going to do to survive. I am in this "foreign land" and no one can help me or save me. I find myself in the middle of what some may call "the dark night of the soul."
On one particular day, I found myself crying uncontrollably. I remember trying to call local friends, hoping someone could come over, help talk me down and just be with me — even if they could not fix it. But no one picked up the phone. I eventually called my mother, who lives in Maryland, and I was so emotionally overwrought that she thought I had a car accident. She was able to calm me down somewhat. I then called some friends in North Carolina and they prayed for me.
I was able to get through that season because a Black clergy sister referred me to a culturally competent therapist who was familiar with the United Methodist system. I had a district superintendent who cared enough to check in with me on a regular basis and was able to find funds to help pay for the therapist. He did not shame me or penalize me for asking for help. I also had a family in my church who invited me to dinner once a week and sometimes dropped off food for me during the week.
It has been 10 years since it all fell down and it has not been until recently that I have had the courage to tell my story. I would argue that there is a fear as a Black clergywoman to admit when you are struggling. There is a fear about being labeled as crazy, incompetent, overly emotional or not able to handle pressure.
So instead of naming that we are overwhelmed, we find ourselves upholding the moniker of the "StrongBlackWoman." In her book "Too Heavy a Yoke: Black Women and the Burden of Strength," Dr. Chanequa Walker-Barnes defines the "StrongBlackWoman" as a "woman who constantly overextends herself on behalf of others … . As her willingness to help repeatedly reinforces others' tendencies to ask her for help, her very nature becomes defined by multitasking and over-commitment. A modern-day Atlas, she bears the weight of her multiple worlds upon her shoulders. And unfortunately, she is as incapable of saying 'help' as she is of saying 'no.'"
There comes a time when this moniker no longer serves us. We need places and spaces to be vulnerable, to say, "I am not OK"— to simply fall apart. We need spaces where we can lament, to cry out with the expectation that God is going to do something about our circumstances. We need spaces to holler, to scream from the depths of our souls about the unfairness or the pain that we are experiencing.
In the same breath, we need support while we are putting the pieces of our lives back together. But there are so many of us who do not know where to start. So here are a few ways to begin the recovery process when it all falls down for you:
Get a culturally competent therapist. Call your medical insurance company or visit the website. If you call the company, you can ask for a referral to a psychologist or a counselor. If you go to the website, you can go to the find-a-doctor tab, you can then do a search on the specifics you want — a woman, a woman of color, someone who specializes in anxiety, depression, etc. On the website, you can also read reviews of the doctors. If your initial interaction does not go well, do not be afraid to find someone else.
Set reasonable expectations for yourself. In Kirk Byron Jones' book "Rest in the Storm: Self-Care Strategies for Clergy and Other Caregivers," he lists 35 duties that pastors are expected to do, and none of these duties include taking care of yourself or the responsibilities that come with being a part of a family. I encourage you to develop a covenant alongside of your staff-parish relations committee that outlines the church's expectations of you for the year. When these extra expectations come out of nowhere, you and the leadership of the church can refer back to the covenant. In the covenant, I would also outline a self-care plan to include when you are going to take a sabbath as well as vacation time. Here is a link to a clergy covenant from the South Carolina Annual Conference.
Cultivate life-giving relationships. The 1980s rap group Whodini said it best: "Friends, how many of us have them? Friends, ones we can depend on." We really do need friends. We need people who love us for us and not for what we can do for them. Every relationship we have cannot be where we pour out ourselves until there is nothing left. Make time to be with people you can laugh with, play with and simply enjoy life with. There will be days when it all falls down, but you need a community to help breathe life into you when you are finding it hard to breathe.
As we are closing out 2022 and preparing for 2023, it is a great time to reset and put into place a recovery plan. We have to make a decision to not stay down but to get up. We are people of the resurrection. And because Jesus lives, so will we!
Butler is the senior pastor of Asbury Town Neck United Methodist Church in Severna Park, Maryland.
News contact: Tim Tanton at (615) 742-5470 or [email protected]. To read more United Methodist news, subscribe to the free Daily or Friday (weekly) Digests.
---
Like what you're reading? Support the ministry of UM News! Your support ensures the latest denominational news, dynamic stories and informative articles will continue to connect our global community. Make a tax-deductible donation at ResourceUMC.org/GiveUMCom.