---
Key Points
Some United Methodist churches are growing by welcoming denomination members whose previous church disaffiliated.
One church, Strawbridge United Methodist near Houston, has doubled in worship attendance over the past year, thanks largely to people coming from disaffiliated churches.
Those arriving from disaffiliated churches tend to be knowledgeable about and committed to United Methodism, and many have church leadership experience.
---
Donald and Gayle Sampley hosted in their backyard the first organizing meeting for Atascocita United Methodist Church. That was in July 1985, but they remember the day well.
"We served Blue Bell ice cream," Gayle Sampley said, referencing a Texas delicacy.
The Sampleys held top laity posts in the church in its early days and tallied many years of membership there. They even buried the ashes of their daughter Stephanye — who died at age 34 of a rare form of cancer — under a live oak on the church grounds.
But the Sampleys are not part of the Atascocita church any longer. They withdrew late last year after members voted by a two-thirds margin to disaffiliate from The United Methodist Church.
Frustrated with how the disaffiliation decision unfolded, and committed to connectionalism and other values they feel exemplify United Methodism, the Sampleys went looking for another United Methodist church. They soon joined nearby Strawbridge United Methodist, which is staying in the denomination.
So far, so good.
"They understand there are a lot of nomads who need a place to come and call home," Gayle Sampley said of Strawbridge. "They're welcoming us in a beautiful way. Jesus would be proud!"
Subscribe to our
e-newsletter
Like what you're reading and want to see more? Sign up for our free daily and weekly digests of important news and events in the life of The United Methodist Church.
Disaffiliations triggered by long conflict over LGBTQ inclusion and other matters are reducing the number of United Methodists and United Methodists churches in the U.S., and the trend is pronounced in Texas and certain other states.
But a realignment also is going on, with some United Methodist churches seeing growth spurts as they pick up members and visitors from disaffiliating churches.
That's definitely the case at Strawbridge United Methodist.
"A year ago, we were worshipping 250," said the Rev. Todd Jordan, senior pastor. "Now we're worshipping 500."
Most of the growth, he added, has come in recent months from people who had been part of large neighboring churches that chose to disaffiliate.
Wildwood United Methodist Church, northwest of Houston, has picked up nearly 140 members from a handful of neighboring churches that disaffiliated. Wildwood has lost about 50 people who opposed the church's strong commitment to staying United Methodist, but the net gain represents scores of new faces.
"We continue each Sunday to have first-time guests," said the Rev. Rhett Ansley, Wildwood's senior pastor.
A&M United Methodist Church in College Station, Texas, had already been on a growth trajectory, but that's been boosted by people coming from churches that disaffiliated.
And some of the new folks arrived as A&M United Methodist dealt with having to relocate Christmas services due to an electrical fire in the sanctuary basement.
"It's been a privilege to walk alongside people, but also to hold onto one another when things have gotten hard," said the Rev. Preston Greenwaldt, senior pastor.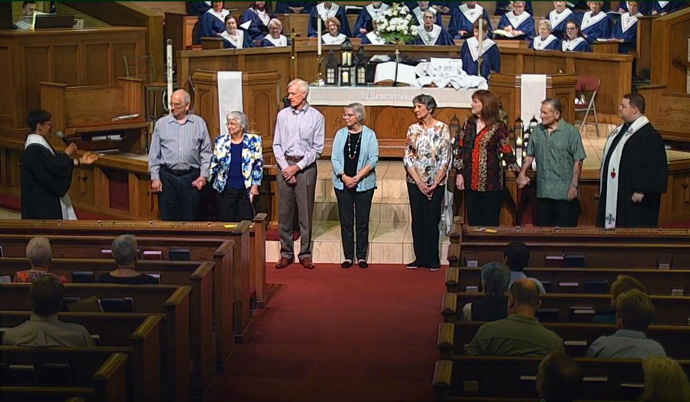 At Clear Lake United Methodist, on Houston's east side, about 50 people have joined from disaffiliating churches. Others are checking the church out.
"There are many more guests in the pews who are making decisions and seeing where God's wanting them to touch down," said the Rev. Preston Morgan, senior pastor.
The growth trend extends to Arkansas, where First United Methodist Church of Conway has seen an influx from disaffiliated churches. And to North Carolina, where historic Centenary United Methodist Church in New Bern reports the same.
Centenary, founded in 1772, is receiving a micro-diaspora of United Methodists, given the large number of disaffiliated churches in eastern coastal North Carolina.
"We feel like we are now a refuge and a meeting place for Methodists from all over this area," said the Rev. Van Spivey, Centenary's lead pastor.
The churches seeing disaffiliation-related growth are dealing with certain realities, including new members and visitors who are in a tender state.
"They frequently refer to themselves as refugees," Jordan said.
Wayne and Belinda Hale had more than 30 years of membership at Friendswood United Methodist Church in Houston but left after it disaffiliated last fall. They were unhappy with what Wayne Hale describes as anti-United Methodist "propaganda."
The couple have joined Clear Lake United Methodist, and are glad to be there, but don't minimize the pain at leaving a church where they had so much invested
"It's like a death in the family," Wayne Hale said.
Morgan, the Clear Lake pastor, has adopted a be-gentle philosophy regarding people arriving from disaffiliated churches.
"If they ultimately decide they want to join what God's doing through this wonderful church, we say, 'Take your time, no rush, but when you're ready to be a member, jump in with both feet,'" he said.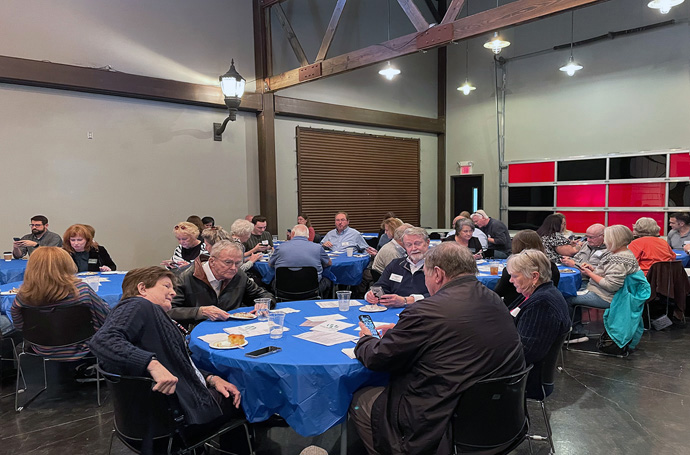 Wildwood United Methodist has been strategic in efforts to involve willing newcomers.
Liliana Johnson, a high school senior, moved to Wildwood with her family after what she described as their church's "fear-driven" disaffiliation. She didn't expect to get deeply involved at Wildwood, given her plans to head off to college in a few months.
But with the encouragement of Eddie Erwin, Wildwood's director of student ministries, she's found lots to do at the church. She even got tapped to give one of two addresses for the church's recent Family Ministry Sunday.
"Everybody from my old church felt really welcomed," she said. "They started making new friends and new connections pretty quickly."
Lynda Sasser is another who moved to Wildwood from a disaffiliated church. She's already been invited onto the nominations committee.
Sasser appreciated that Wildwood set up a small group for those transferring in, so they could talk together about what they had been through in leaving beloved churches.
"God had a place for us to go and it was Wildwood," she said.
Ansley said the gain is all Wildwood's, given that the new arrivals are knowledgeable about and committed to United Methodism and many have church leadership experience.
Wildwood and Strawbridge appear to be the two churches that have seen the most people coming from disaffiliated churches. And those churches are making changes to deal with the growth.
For example, Wildwood has added a third worship service for Lent, as well as additional part-time staff. Strawbridge is trying to find space for new small groups, and working hard to help people connect.
"We have a lot of new people who don't know each other, so we're doing a new pictorial directory this spring," said Jordan, the Strawbridge pastor.
Nearly all the churches that have left The United Methodist Church of late have done so from a traditionalist theological perspective, including defining marriage as between one man and one woman.
Official United Methodist policy bans ordination of self-avowed practicing homosexuals, as well as same-sex unions in United Methodist churches, but many United Methodist clergy and congregations in the U.S. oppose those restrictions.
Strawbridge publicly stated its support for full LGBTQ inclusion last September. Other churches receiving United Methodists from disaffiliated churches tend to describe themselves as places where people can wrestle with questions of human sexuality while still worshipping and serving together, in a spirt of unity.
Clear Lake is proud to be one of those big tents.
"Not everyone who is coming to us is of one mind, and here at Clear Lake it works out beautifully. That's who we are as well," said Morgan, the senior pastor.
Donald and Gayle Sampley are on the progressive end of the sexuality debate, in part because of their love for Donald's late brother Stephen, who was gay.
Along with finding a warm welcome at Strawbridge, the Sampleys have felt relief in being part of a congregation committed to full inclusion.
They are aware their new church is scrambling for small group meeting space, and they've experienced the scarcity of parking for the early Sunday worship service.
Doesn't bother Donald Sampley.
"Those are the kind of problems that you want to have."
Hodges is a Dallas-based writer for United Methodist News. Contact him at 615-742-5470 or [email protected]. To read more United Methodist news, subscribe to the free Daily or Weekly Digests.
---
Like what you're reading? Support the ministry of UM News! Your support ensures the latest denominational news, dynamic stories and informative articles will continue to connect our global community. Make a tax-deductible donation at ResourceUMC.org/GiveUMCom.