Key Points:
Launched by the men's group, Mubvuwi weUnited Methodist, new "Vhuserere" program reaches out to people in farming areas to share the Gospel and provide other support.
The evangelism targets all age groups and includes preaching, teaching, music and more.
Farm owners say the church activities have led to positive changes for many of the workers and their families.
---
Surrounded by farms and mining areas, two rural preaching points of Chisipiti United Methodist Church have found a fertile ground to harvest new converts to Christ.
The men's organization, Mubvuwi weUnited Methodist, launched "Vhuserere," an aggressive approach to bring 60 people to Christ in March and May. A third session will convene later this year.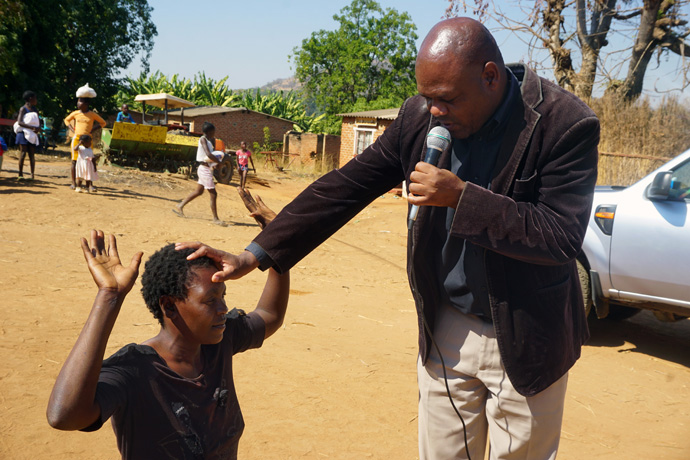 "The United Methodist Church is rapidly growing in Africa in general and Zimbabwe Episcopal Area in particular," noted the Rev. John Makaniko, Harare East District connectional ministries director and Chisipiti pastor-in-charge.
He said so far in 2023, the Harare East District has gained 174 new souls to Christ, with Chisipiti United Methodist Church having 86 new members as reported in its June 2023 charge conference report. "This means the district has the capacity of creating a new local church or charge yearly."
He said Chisipiti's outreach to farming areas in the Pagejo RaRubi and Chabwino preaching points is of "great magnitude," and the driving force is multifaceted.
"There is the vision to grow Pagejo RaRubi preaching point into a local church, turning Chabwino into a vibrant preaching point and creating new preaching points around Shawasha, the Grange areas, so that the gospel is readily available. We are fulfilling the mission of the church of making disciples of Jesus Christ (Matthew 28:18)," he said.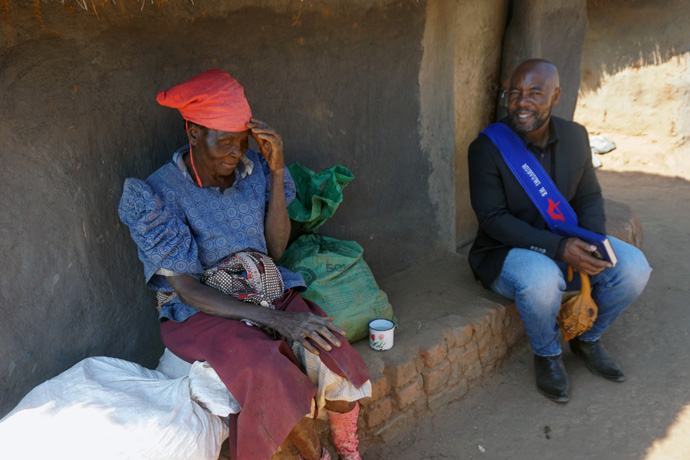 The evangelism targets all age groups and includes preaching, teaching, music and more. Church members share the Gospel and provide other support.
"Fishing (for) people was not easy because of time constraints and limitations in other resources. We had to employ many tactics," said Elison Mukandi, Mubvuwi weUnited Methodist men's chair.
"Apart from preaching, we also provided grocery items. Through that, the communities felt that the UMC … cares for the welfare of the people, and we achieved good results."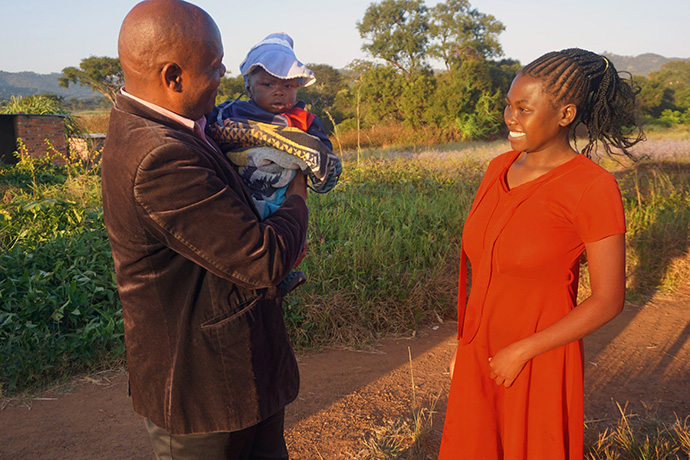 Future endeavors will include sports tournaments, he said.
Mabasa Muzhizhizhi is associate pastor of the two preaching points.
"The ground is fertile and it needs effort to bring more to Christ," Muzhizhizhi said. "The approach was done in conjunction with farm owners. They have allowed the church to preach to the workers."
Muzhizhizhi said he wake ups around 5 a.m. to prepare for morning devotions at numerous farms daily. "Many are positively receiving the Word and are being transformed. It only needs hard work to achieve good results."
Pepsia Farm owner Zivai Samudzimu said the church activities have led to positive changes for many of the workers and their families.
"After receiving their salaries on a Friday, men would normally go on a spending spree, and the family would be without any basic needs," she said. "From the time they started to engage in church activities, some have started buying furniture. What a transformation!"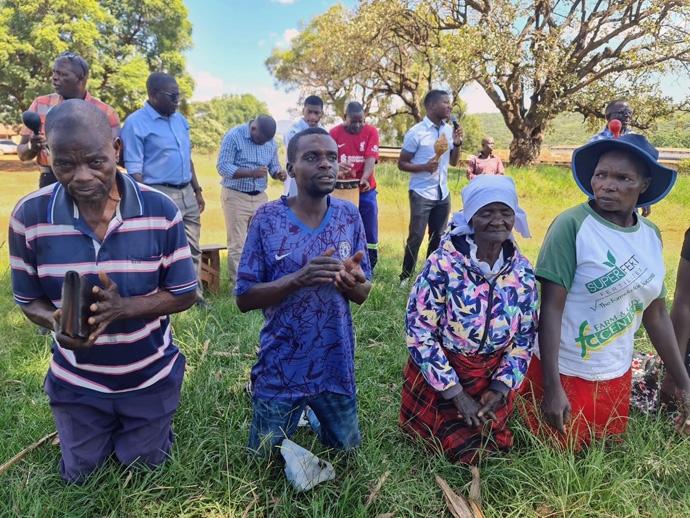 Douglas Chaora is a mechanic at Pepsia Farm.
"The morning devotions," he said, "bring joy and uplift our souls. We gain the zeal to dedicate our efforts to our work. Whatever I do, I now fear God."
Melania Siki, a farm worker, said people are working together better.
"We are now working very well and in peace. When someone has done something wrong, we politely correct each other without hate speech. We do not hold any grudges. There is unity of purpose in whatever we are doing."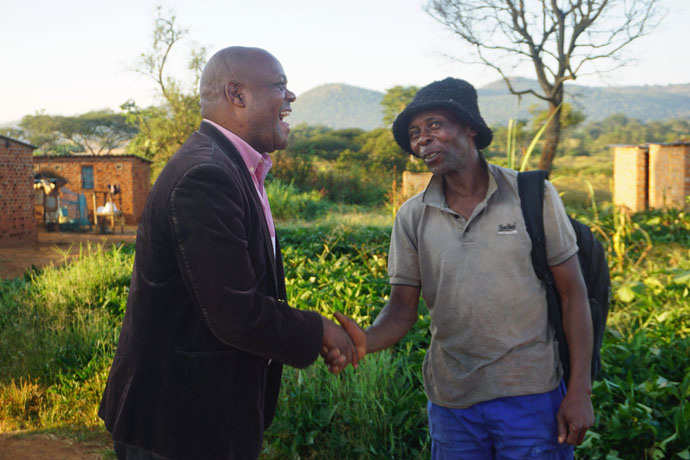 Constance Mavhura is among those drawn to church through the evangelism campaign.
"I had no church denomination until Pastor Mabasa Muzhizhizhi preached during Vhuserere," she said. "I joined the Pagejo RaRubi preaching point. My life has been transformed.
"When we face challenges, we are now able to control our tempers, ask for forgiveness and pray to God. We continuously advise each other … to work in harmony as one family."
Muzhizhizhi said every week he preaches and teaches people about Christian values.
"So far 10 more people have come to Christ from Pepsia Farm, and more are expected," he said.
The next Vhuserere will be at Chipunza and Susumani farms, which are close to Chabwino.
Subscribe to our
e-newsletter
Like what you're reading and want to see more? Sign up for our free daily and weekly digests of important news and events in the life of The United Methodist Church.
Ten men visited Chipunza and Susumani to evangelize to the people and 30 more were brought to Christ, Muzhizhizhi said.
Nyasha Chinyakwa recalled, "I was busy preparing lunch for my family. Suddenly, I heard people singing, playing drums and shakers. I left everything and ran, following where the sound was coming from. I want to join this church. I am very happy to be part of the UMC family."
Miriam Chakwenya said for the past 14 years, she had not been going to church, but that has now changed. "I am happy that I have found a church to worship God."
Makaniko said the evangelistic outreach program is effective because it involves all age groups in the church.
"With such outreach, the future of the church is bright and growing rapidly."
Chingwe is a communicator for the Zimbabwe East Conference.
News media contact: Julie Dwyer at [email protected]. To read more United Methodist news, subscribe to the free Daily or Weekly Digests.
---
Like what you're reading? Support the ministry of UM News! Your support ensures the latest denominational news, dynamic stories and informative articles will continue to connect our global community. Make a tax-deductible donation at ResourceUMC.org/GiveUMCom.