---
Key points:
• Small, rural churches can still thrive if they focus on the needs of their community.
• Fixation on youth, contributions and attendance can be counterproductive.
• Rural churches have a better chance if they work from a sense of possibility rather than fear.
---
Bigger and younger is not always better when it comes to churches say United Methodist experts who counsel that community connections and effective ministry are better measures of a congregation's vitality.
Small, rural churches can be as impactful as megachurches, in some cases even more so, if people lose the fixation with attendance, giving and demographics, said the Rev. Allen T. Stanton, executive director of the Turner Center at Martin Methodist College. Stanton's book, "Reclaiming Rural: Building Thriving Rural Congregations," was released in May.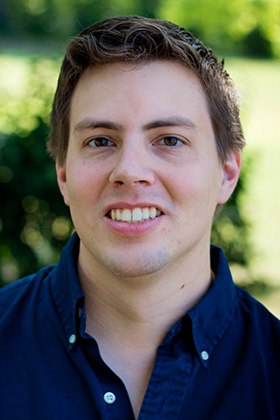 The Rev. Allen T. Stanton is the author of "Reclaiming Rural: Building Thriving Rural Congregations." Photo courtesy of the author.
"It's my goal partially to push back against the idea that the goal is to grow a church at all," Stanton said. "Participation is a fine metric. It is helpful."
There are, however, many things attendance doesn't reveal, he said.
"It does not tell you who was formed in that community. It doesn't tell you what people are learning," Stanton said. "It doesn't tell you how many people are living out their values. It just tells you who shows up."
Rural churches do have quite a landscape to negotiate.
"Rural communities are facing unique challenges that are multifaceted," said the Rev. Zach Kingery, who is on the leadership team for the Dakotas Connections Initiative, which received a nearly $1 million grant from the Lilly Endowment to test new leadership models and support systems to help rural congregations thrive. Kingery also is pastor at United Methodist churches in Wessington Springs and Alpena in South Dakota.
"It's not just that (rural communities are) being possibly underserved by a church," Kingery said. "It's also access to adequate health care, the education (resources) in the area and the type of employment opportunities. All of those factor into the health of a rural community, as well as the health of the church that is serving that community."
Rural churches typically do a good job of being connected with their congregants and offering help when needed, Kingery said.
Also, rural people "are more likely to be engaged in a civic institution, they're more likely to support a nonprofit or to support their church community and they're just more likely to engage," Stanton said.
On the negative side, rural congregations are sometimes motivated by fear that the church is declining, so they get defensive and their posture becomes one of fighting for survival, said the Rev. Thomas Tumblin, dean of the Beeson School of Practical Theology at Asbury Theological Seminary, where he serves as executive director of the school's church-planting initiative.
"That self-protective nature will always start to move us towards implosion," Tumblin said. "If we can lay down our fears (and accept) we can't control what's next, then we can ask, 'What is the mission that God has given us?'"
The focus on youth ministries as a reaction to the aging United Methodist membership isn't always the correct path, Stanton said. "There's an idea that in order to have a vital church, you need to grow the youth program," he said. "Because highly vital churches have more young people, right? This is a common idea."
But if you live in a town with a growing senior population, why not expand ministries for the people who are readily there?
"In a lot of rural communities, the biggest growth we're seeing right now is retirees who are moving to these communities because they want a slower pace of life," said Stanton, who is a youth pastor himself.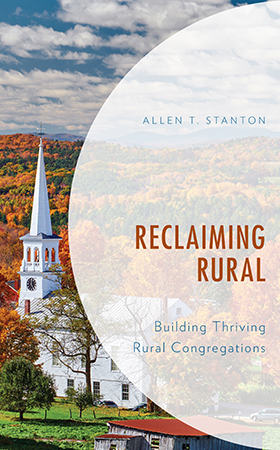 "Why are you going to focus on youth programs? Why not focus on people who have resources and time to volunteer and want to be involved in the community?"
Churches fail because they lose their sense of identity, Tumblin said. That stems from "doing church as usual" instead of focusing on what is needed in their community.
"When the sense of mission starts to go fuzzy, we usually lose our sense of direction," Tumblin said.
In the book, Stanton uses First United Methodist Church of Gainesboro, Tennessee, as an example of a church that gained strength by sharpening its mission focus.
The church averages a Sunday morning attendance of 55 in a town of about 1,000.
The Rev. Tim Dunavant learned that local contractors were upset that graduates of the public school system didn't have the basic skills needed for them to be hired after graduation. Nearly 50% of the children in Gainesboro live below the poverty rate.
"(Dunavant) started this mentoring program," Stanton said.
Contractors were paired with youth and taught them job skills such as carpentry, electrical wiring and paving.
"It became like a workforce development initiative," Stanton said. "So the county actually funded it."
People who go into the ministry to make a difference can do so in a rural community, "because you might have the only levers available in that community to do it through the church," Stanton said.
A rural church can be a real anchor institution in a small town, more so than one of hundreds of churches in a city, Kingery said.
"(Rural communities) are facing challenges like the mental health crisis," Kingery said. "The church should be the No. 1 resource where people are connecting with one another and combating this epidemic of loneliness."
One good ministry is plenty for a small church to handle, and they shouldn't feel obligated to stretch themselves too thin, Stanton said.
"There's this idea that more programs are better," he said. "But a rural church that offers one literacy program is highly impactful in that community. They can actually fundamentally transform the community."
Some of the issues around small, rural churches boil down to a self-esteem problem, Tumblin said. But while the press may tend to focus on larger churches, small churches outnumber them.
"If the small church can see that they, in fact, are on the edge of the next wave, as opposed to the ones who are left behind, I think there's a different sense of hope that starts to rise," Tumblin said.
Patterson is a UM News reporter in Nashville, Tennessee. Contact him at 615-742-5470 or [email protected]. To read more United Methodist news, subscribe
---
Like what you're reading? Support the ministry of UM News! Your support ensures the latest denominational news, dynamic stories and informative articles will continue to connect our global community. Make a tax-deductible donation at ResourceUMC.org/GiveUMCom.