United Methodists in Zimbabwe are discovering the benefits of hosting students who travel from other countries to study at Africa University. As church members and students interact, hosts and visitors alike are immersed in new languages and broaden their cultural understanding.
Cesar Lodiha Akoka, a theology student from Congo, praised the initiative.
"Associating with the community," he said, "is one of the best experiences I am having here in Zimbabwe."
At Manica Bridge Township in Manicaland, he served the Hilltop United Methodist Circuit for six weeks. Supervised by the Rev. Godfrey Gaga, Akoka said he learned about "people's cultures, the way they live and interact (and) norms and values of the society."
Akoka helped boys in the Mutasa District with their French pronunciation.
"This was a positive impact that I had within that community," he said. "When we teach or train others, we … bring change in people's lives. Working with the vulnerable is my passion."
Gaga said the church also had a student from Mozambique who participated in the program.
"They were very useful in the youth activities," he said. "They uplifted the girl child by talking to (her), advising and counseling."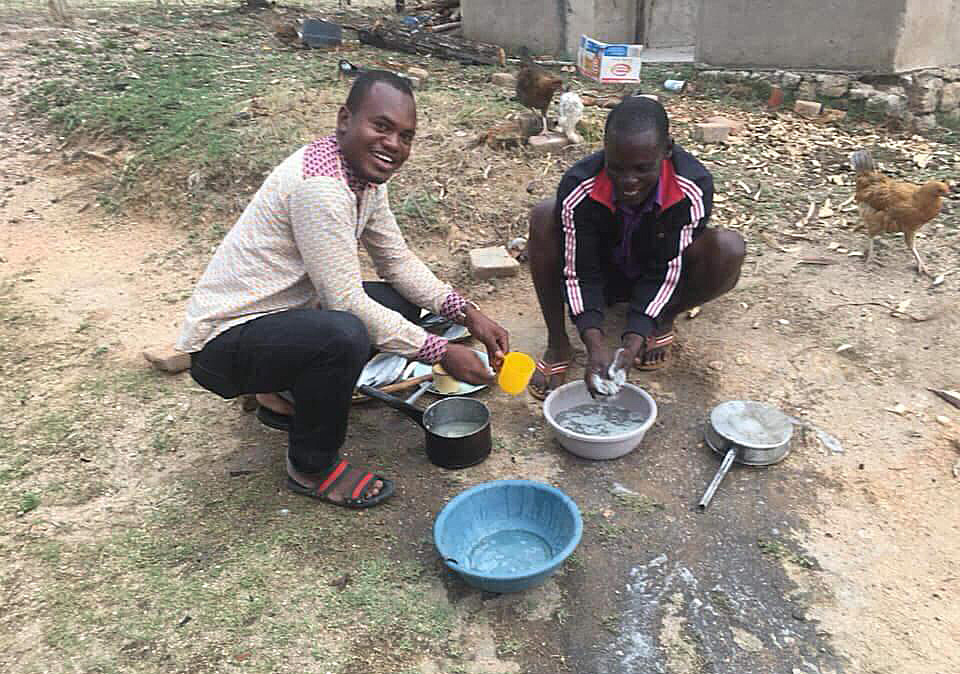 As the students assist the congregations, Gaga added, they learn "how The United Methodist Church is connected and how the church in Zimbabwe is growing."
Through the Ishe Anesu ministry, Africa University students work with underprivileged children, helping with lessons and bringing in medical students to provide health care. For their six weeks of service, each receive $200, plus a farewell gift of $150.
"These students come with their own expertise, which benefits the church," noted the Rev. Onismo Makwasha, senior pastor of Old Mutare United Methodist Church. The students helped with Christian education, counseling, home visitation and preaching and even donated $100 to a woman to aid her disabled grandchild.
Assisting Old Mutare Church were four theology students from Africa University: Bernard Mutangana from Rwanda, the Rev. Kazembe Matanga from Congo, and Antonio Mateus and IrTito Jorge Atalaia from Angola.
More than 15 Africa University students are involved in the program, serving more than 10 congregations. The partnership is ongoing. Students rotate each semester and receive reference or recommendation letters for their assignments.
The sharing of the student's life stories spiritually nurture both the church and community, and their commitment and dedication to ministry impresses the host congregations.
Addressing the Zimbabwe West and East annual conferences recently, Africa University Vice Chancellor Munashe Furusa said, "Across sub-Saharan Africa, these graduates are standing out as leaders and role models and inspiring a new generation."
Furusa said the university "has accomplished a great deal in building excellent academic programs and preparing a new generation of principled and highly qualified leaders. Each … is a living testimony to Africa University's ability to carry out its sacred responsibility of training leaders for Africa."
He expressed thanks for United Methodist support of Africa University.
"We currently accommodate more than half of our students on campus," Furusa said. "No other university in the country or region is able to do so. All this is possible because of the generous giving of churches and individuals like you. For that, we are eternally grateful."
Kumuterera is a communicator with the Zimbabwe West Conference. News media contact: Vicki Brown at (615) 742-5470 or [email protected]. To read more United Methodist news, subscribe to the free Daily or Weekly Digests.