An impulse of generosity led a delegation from The United Methodist Church and the Aboisso District in Côte d'Ivoire to cross the Ghanaian border on Christmas Day with armfuls of gifts for more than 540 refugee children.
The courtyard of the public square of the camp in southwestern Ghana came alive with Christmas decorations and the vivid colors of the flags of Côte d'Ivoire and Ghana. Spectators of all ages flocked to the area to witness the celebration. It was the first time an event like this had taken place at the camp, which opened in 2011.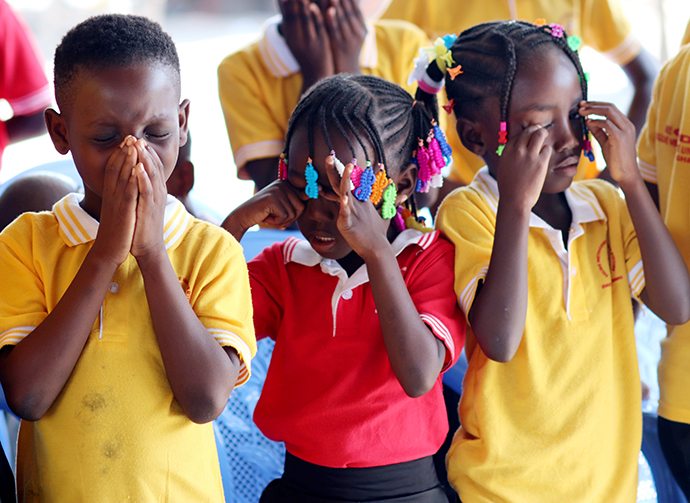 Children ages 12 and younger had their eyes glued to the gift packages brought by the Ivorian delegation as they waited for Santa Claus, some more impatient than others.
"At a time like this, when we didn't know how to give Christmas presents to our children, the gesture of the church is a balm in the heart," said Debi Dalli Gbalawoulou, a resident of the camp and former director of the National Press Council in Côte d'Ivoire. "The refugees don't have enough means to give food to the children, let alone Christmas presents."
Following the socio-political crisis in the aftermath of the 2011 presidential elections in Côte d'Ivoire, many Ivorians fled into exile in Ghana, finding refuge near the village of Ampain where the United Nations High Commissioner for Refugees opened the refugee camp in collaboration with the Ghanaian government.
The camp is home to 4,000 people, including 1,500 children under the age of 17, according to Herman Koué, president of the camp. Most of the children were born on Ghanaian territory.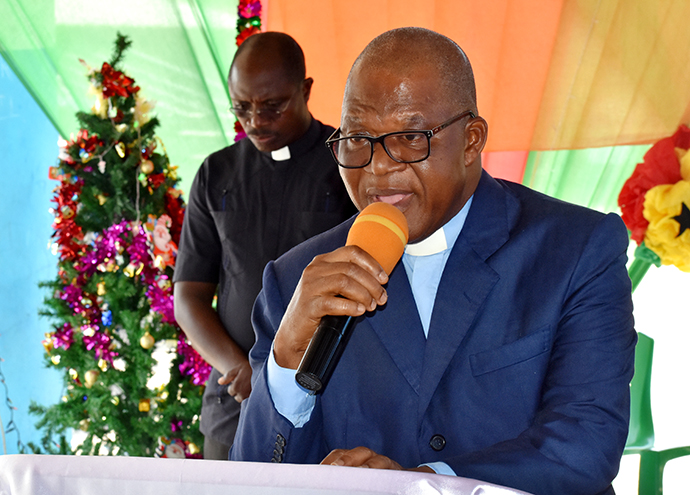 At the call of their names, the children went to Santa Claus to get a ball, doll, toy dishes or one of many other presents from Santa's cart. The process lasted three hours. Every child ages 12 and younger was able to receive a small gift and see that the church was interested in him or her.
Koué thanked The United Methodist Church for this important moment.
"Whoever makes the hearts of children rejoice, makes the heart of God rejoice. Thank you for organizing a great celebration for our children."
The district superintendent of Aboisso, the Rev. Alphonse Affi, thanked the partners who made this moment of joy possible and praised the spirit of fraternity that reigned among the campers.
"Far from your country, you have been able to show the spirit of brotherhood," he said.
He preached to them the hope of Christmas before praying for them.
"Jesus was born for the weak. After his exile in Egypt, he returned safely to his home country. So will you," he promised.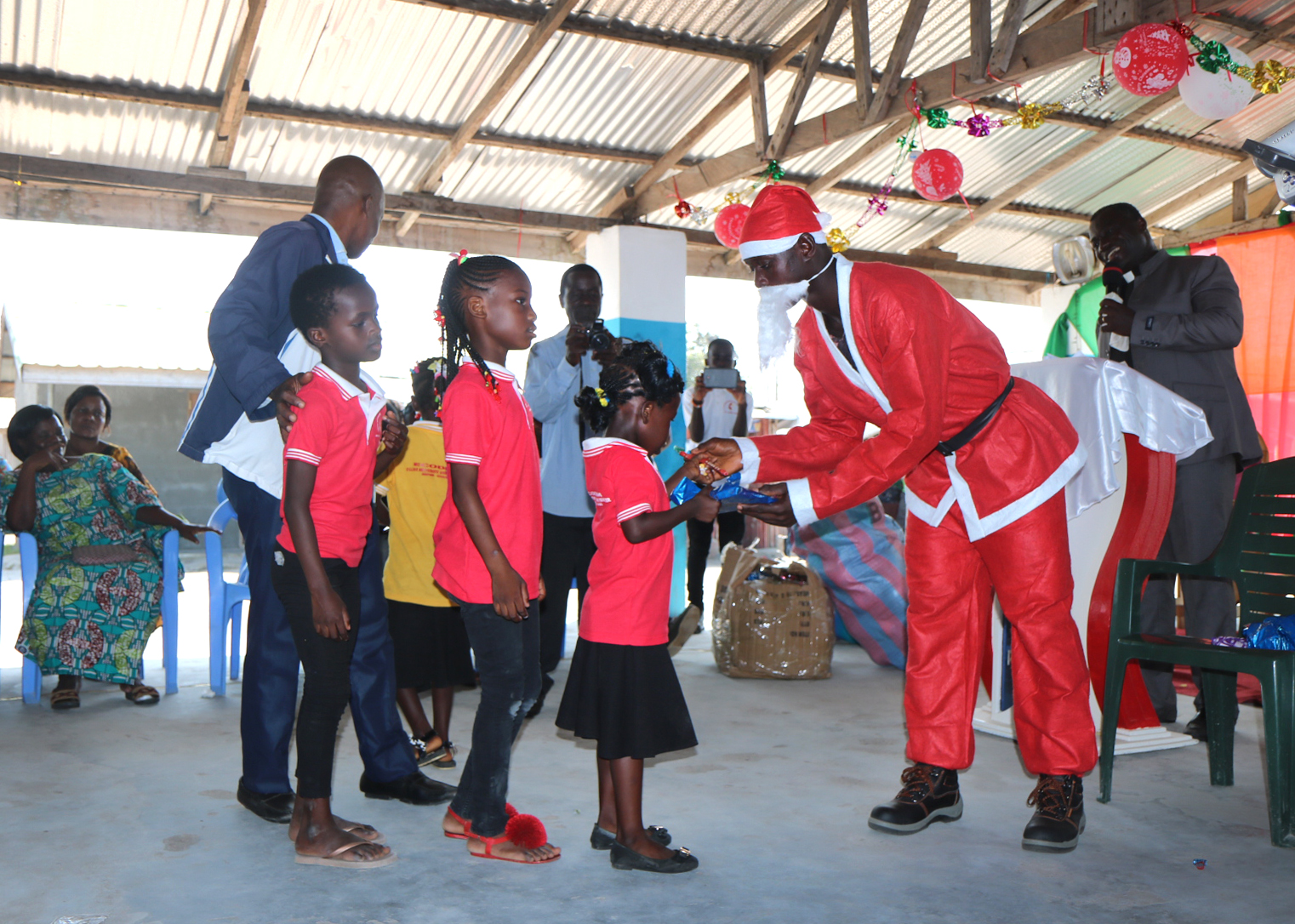 Broune directs French news for UM News and is based in Abidjan, Côte d'Ivoire.
News media contact: Julie Dwyer, [email protected] or 615-742-5489. To read more United Methodist news, subscribe to the free Daily or Weekly Digests.