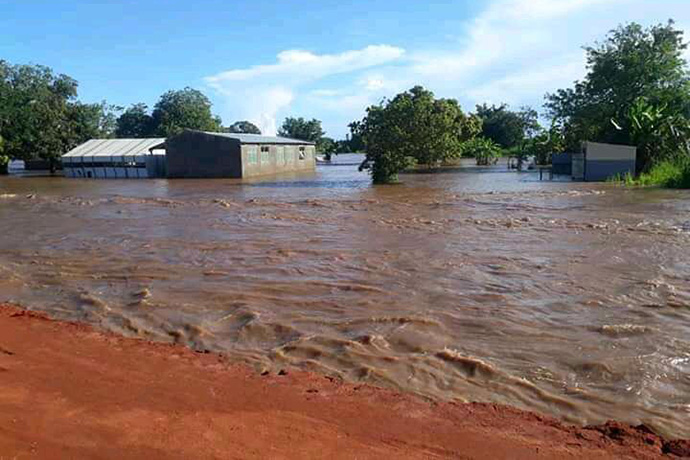 In less than two years, four cyclones have struck Mozambique, killing thousands, leaving many homeless and destroying life-sustaining food crops.
The trail of destruction began with
Cyclone Idai in March 2019
, followed by Cyclone Kenneth (April 2019), Tropical Storm Chalan (December 2020) and Cyclone Eloise (January 2021). The country also was devastated by Cyclone Dineo in 2017.
More severe weather is forecast for February.
The United Methodist Committee on Relief, in consultation with Bishop Joaquina Filipe Nhanala of the Mozambique North and South conferences, is preparing emergency response to humanitarian needs.
Respeito Chirrinze, episcopal area disaster management coordinator (a program supported by UMCOR), said hundreds of families will benefit. "In the first phase," he said, "our support plan includes the provision of food and construction material for 200 families."
The government offered support through the National Institute for Disaster Management, offering food, medicine and blankets to families finding refuge in shelters.
Alberto Ganha lives with his wife and two children in the Póvoa neighborhood, on the outskirts of Beira, Sofala province.
"We truly don't understand what has been happening recently," he said. "We are left with no understanding of what Mother Nature is doing to us."
Mozambique's central and northern areas were hardest hit. Schools, hospitals, roads and bridges lay in ruins, isolating entire communities and complicating rescue. In the central area alone, more than 250,000 families were affected.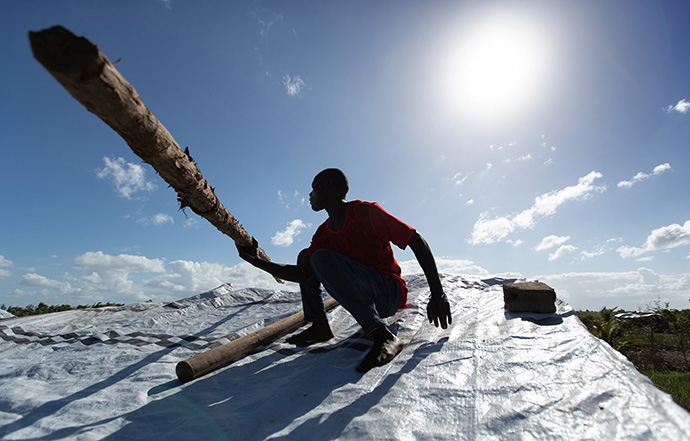 "(Cyclone) Eloise increased the misfortune in my family," said Maria Francisco of Póvoa. "My 59-year-old mother died, buried in a house of precarious construction because when the rain and wind started, she refused to leave for a safe zone."
Many homes, especially in rural areas, are made of stakes, ropes and grass and are covered with mud, said the Rev. Vasco Matio, superintendent of the Inhambane Norte and Vilanculos District.
Teresa Manuel's home was near the Save River. The river, she recalled, "rose to 7.8 meters (25 feet) in height, with the waters overflowing until it flooded the districts of Machanga and Mambone."
The Rev. Jacob Jenhuro, North Conference bishop's assistant, said Cyclone Eloise far exceeded predictions of its impact.
"When we had the warning that another cyclone was going to hit the city of Beira, after being hit by Chalane three weeks ago," said Américo Nhassengo, conference lay leader, "some people tried to reinforce their ceilings" with stones, blocks and sandbags.
As with Cyclone Idai, Eloise pounded Beira, Dondo, Buzi and Namarroi — the latter in the Zambézia Norte District — forcing thousands of families from homes that were already fragile.
Churches were not spared, Nhassengo noted. "Some chapels were left without a roof, others without walls," he said.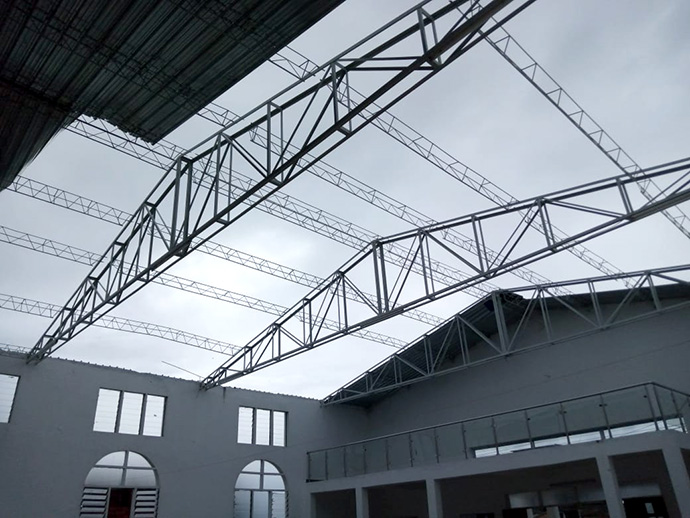 Flooded homes, yards and alleys challenge recovery, said Inácio Zitha, a resident of Bairro Macurungo.
"The floods we are experiencing now are similar to those caused by Idai in 2019. We are in bad shape here," Zitha said. "Our entire neighborhood is flooded; waters have entered our homes. In most houses, water is 60 centimeters (two feet) high."
The Rev. Benilde Pale is director of Dondo Orphanage. Government representatives warned the staff of the impending storm and asked to use the facility to shelter affected community residents.
"Unfortunately," Pale said, "the orphanage center also suffered, where the classrooms were left without a roof.
"However, we give thanks to God that the dormitories have been spared, so they serve as our refuge and are home to some families from the surrounding population who came looking for shelter."
In the district of Búzi, particularly in the main town, the river overflowed and flooded the riverside communities. People were moved to Guara-Guara.
"Eloise was accompanied by winds and torrential rains," said Azarias Mindú, president of the Board of the Evangelization Extension in Búzi. "The village was almost submerged."
"The roof of our chapel was completely torn off by the force and fury of the wind," said the Rev. Pascoal Muriane of Buzi. "In some places, trees blocked the road, making it impossible for people and vehicles to move."
The effects of Cyclone Eloise reached the province of Zambézia. According to the district superintendent, the Rev. Jose Miguel dos Santos, damage is still being assessed. "We already know about destroyed chapels and parsonages," he said.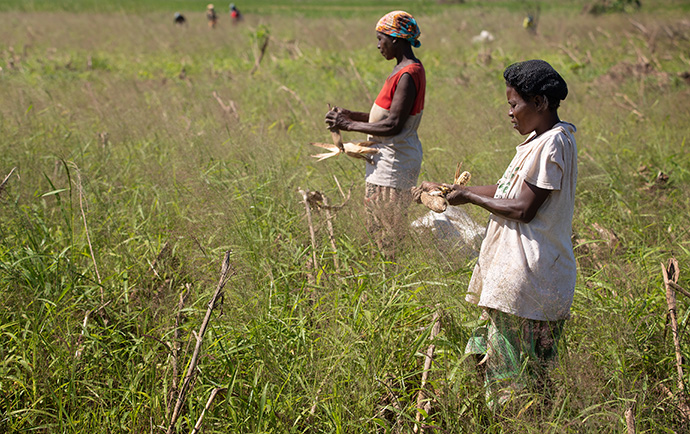 Even before Mozambique experienced the impact and devastation of four cyclones, the east African country was struggling with political instability.
"In the Sofala province, we have received hundreds of families who fled from the insurgents in Cabo Delgado," Graca Vilanculos, district director of education in Dondo, told UM News in December 2020.
In a Feb. 3 statement, Roland Fernandes, top executive of the United Methodist Board of Global Ministries, launched
an appeal for solidarity with The United Methodist Church in Mozambique
.
Subscribe to our
e-newsletter
Like what you're reading and want to see more? Sign up for our free daily and weekly digests of important news and events in the life of The United Methodist Church.
"The central part of the country, according to church sources, is plagued by armed conflict between the government and an insurrectionist group that broke away from the opposition political party," Fernandes said. "The clashes, which started two months ago, are particularly intense in the North Annual Conference."
Bishop Nhanala said members of the church are seriously affected.
"The situation is getting worse as the attacks continue. The flow of people from the north to other parts of the country is overwhelming," she said.
Fernandes said the United Methodist Committee on Relief, in consultation with the bishop, is preparing emergency response to the humanitarian need.
"I encourage all United Methodists in their individual and corporate prayer to remember our sisters and brothers in Mozambique," Fernandes said in the statement, "identifying with their courage and their need, asking God to surround them with grace and fill them with the love of Jesus Christ."
Gustavo is a communicator for the Mozambique North Conference and Sambo is the Lusophone correspondent in Africa for United Methodist News.

News media contact: Julie Dwyer, news editor,

[email protected]

. To read more United Methodist news, subscribe to the free Daily or Weekly Digests.
---
Like what you're reading? Support the ministry of UM News! Your support ensures the latest denominational news, dynamic stories and informative articles will continue to connect our global community. Make a tax-deductible donation at ResourceUMC.org/GiveUMCom.