Edwin Ngonyamo, one of 14 students in the first graduating class of Africa University's Faculty of Agriculture, travels around Africa working with customers who are establishing poultry production operations.
"My role is to supply all aspects of production, from breeding stock to nutrition, everything to put a business together," says Ngonyamo, regional technical services manager for Irvine's Zimbabwe. The company develops the poultry industry in sub-Saharan Africa.
"I should thank God that I learned about Africa University at church," says Ngonyamo, who heard about the new university at Harare United Methodist Church. He graduated in 1994 with a B.S. in agriculture and resources.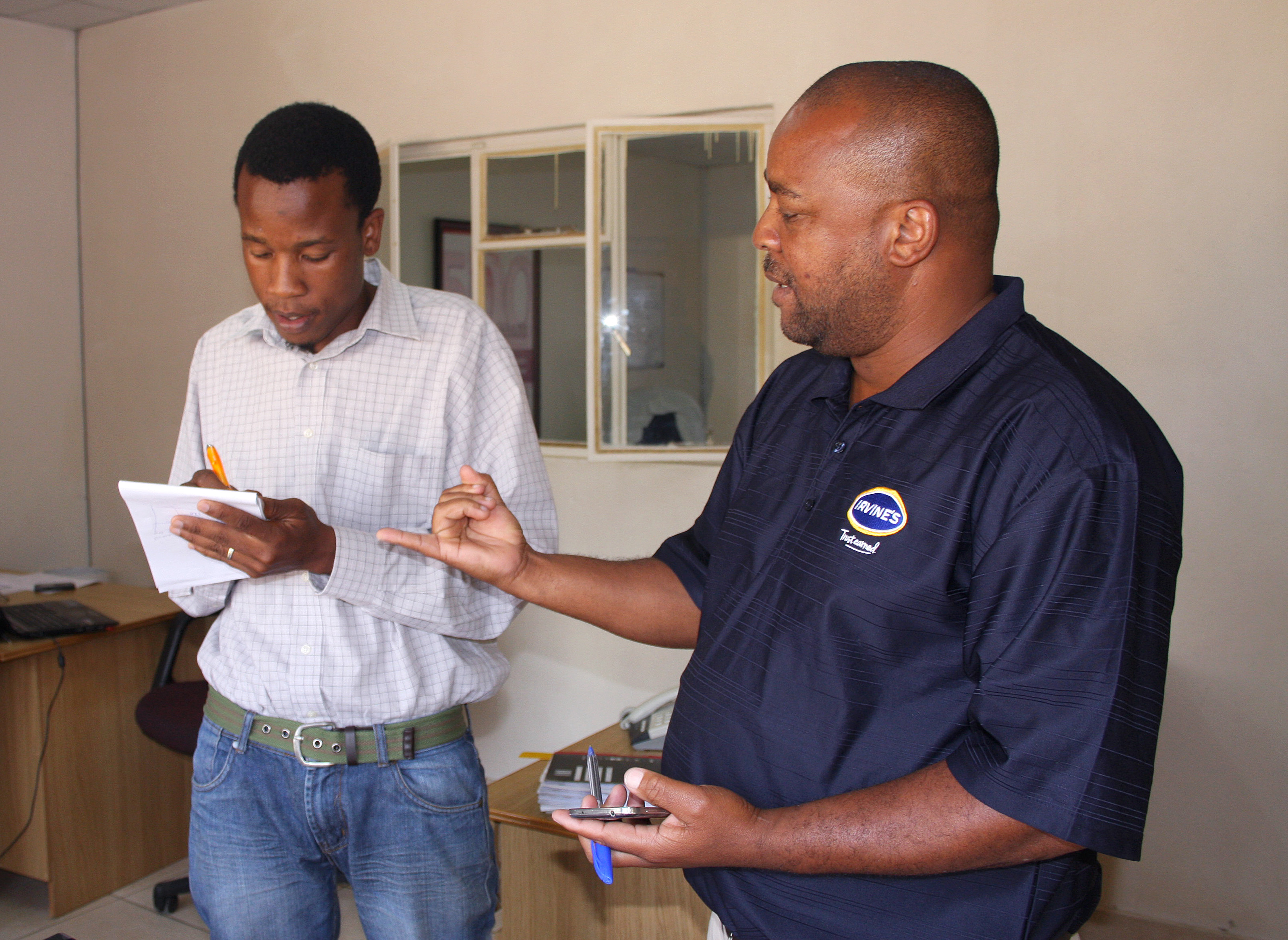 That first class was mostly from Zimbabwe, but also included students from Democratic Republic of Congo, Angola and Mozambique.
"It was a new experience to meet people from other African countries," says Ngonyamo, who travels all over sub-Saharan Africa for his work.
"For me, after AU, I was able to fit in. If I'm in Angola, I know some of my colleagues, because they are Africa University graduates."
During his years at Irvine, Ngonyamo has hired 21 AU graduates and 13 are still employed at Irvine, including his wife, Lois Tazviona Ngomyamo, who is a quality assurance executive.
Africa University's 21st commencement takes place June 13, with the largest graduating class ever – 694 students. United Methodist News Service interviewed alumni around the continent to see how they are fulfilling the church's vision for a university for all of Africa.
Solving Africa's problems
Chiedza Dziva hopes to help solve many of the problems Africans face.
She views her work as an accountant at Econet Wireless, Zimbabwe's largest telecommunications company, as a stepping-stone to developing her own business and becoming an employer who can provide jobs.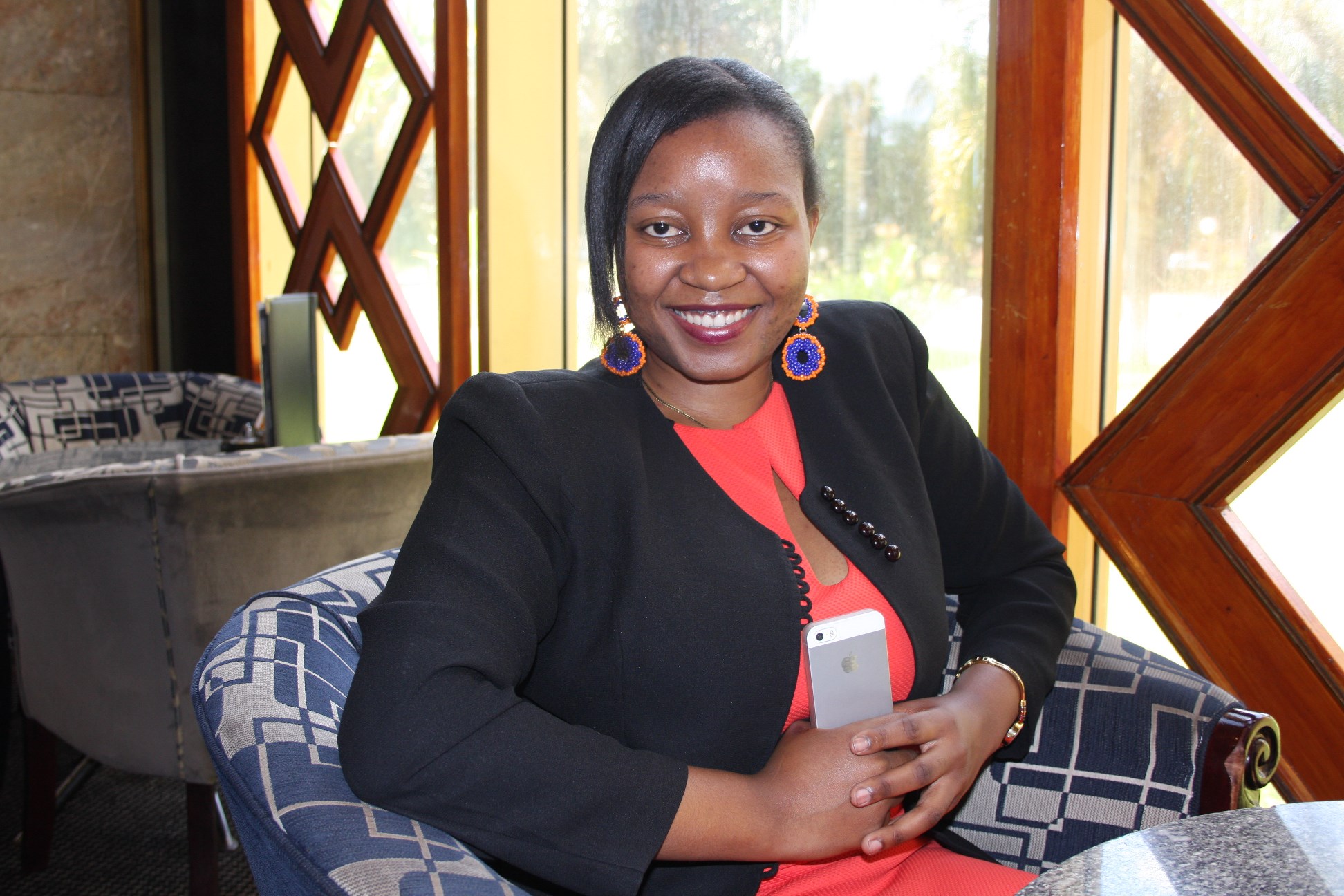 The 2012 Faculty of Management and Administration graduate, entering her third year as an accountant in training, isn't waiting around to fulfill her vision.
Dziva, along with six friends, founded the Destiny Scholarship Fund, to help children in rural areas pay for primary school.
"It doesn't cost much, about $15 to $20 a term for school fees, then we buy books and stationary. So, three terms a year is $45 to $60 and sometimes we pay for school uniforms — also, bicycles so they don't have to walk two or three hours to school, and lanterns so they can study by lantern instead of using candles," Dziva explains.
"If you educate children, you teach them how to care for themselves," the 24-year-old says.
The Destiny Scholarship goes to rural children because Dziva and her friends thought children in urban areas have more chances to study. The group of six is supporting education for 10 beneficiaries at Samuriwo Primary School in the Harare region of Mashonaland.
Africa University broadened her interests and helped her think of the whole continent, not just what she could do in Zimbabwe. "We Africans are one family. We need to unite and help each other. I know that's possible because Africa University has already shown that it is," she says.
Dziva herself was a recipient of the Joshua Nkoma Scholarship, which goes to students identified as academically talented.  Econet is one of the backers of that scholarship, which Dziva says changed her life by enabling her to attend Africa University.
"One of the reasons why I actually went to Africa University was to unlock the doors to other nationalities, to build a network of friends who can work to bring change," she says.
Free and fair elections
The Rev. Antonio Macilau Vilanculo, president of the National Electoral Commission's regional commission in Manica, Mozambique, says elections are a bit like going down a river: On one side is a crocodile and on the other side is the lion.
"Just move in the middle and you will be okay with the election," he says.
That must be working, since Mozambique's 2014 elections were endorsed as broadly acceptable by international observers as the election commission promised to investigate all properly submitted complaints and protests.
Vilanculo worked as a missionary with the United Methodist Board of Global Ministries' Mission of Hope for Children in Africa, spending five years as headmaster of a United Methodist school in the Tete Province.
"I had no degree and I was humiliated and frustrated by that, so I began thinking how I could go to school," Vilanculo says.
In 2005, Bishop João Somane Machado (now retired) selected Vilanculo to attend Africa University, where he graduated from the Faculty of Theology. Then, in 2007, he translated for a group from Atlanta that came to Mozambique on a mission trip. He became close to a couple who were members of Sugarloaf United Methodist Church in Atlanta, Georgia, and they sponsored his study for a master's degree in peace, leadership and governance at Africa University.
After graduation, he worked for Kubatsirana, a nongovernmental organization that assists people living with HIV/AIDs.
"We tried to break the stigma and get more support from the government of Mozambique for programs to support people," Vilanculo says.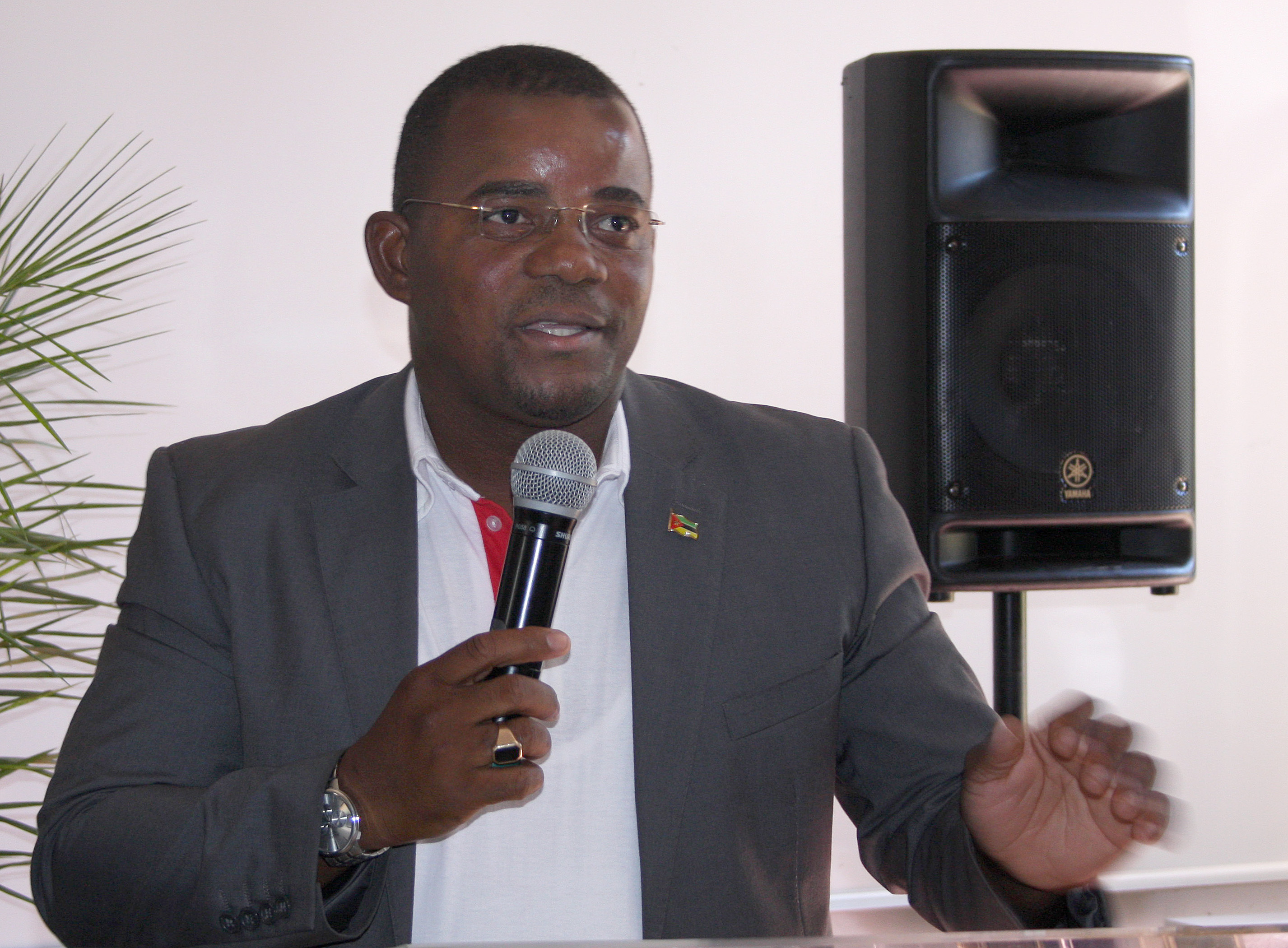 Vilanculo, who spoke at a symposium on student success held during the inauguration of the university's new vice chancellor, Munashe Furusa, believes Africa University graduates can be a force for renewing the continent.
"We are all called to do something in order that Africa can be renewed. As graduates, we can make Africa better. It's not the degree you have, but what you are doing with the knowledge you have," he says.
Education: A beacon of hope
Angeline Mafemba, a 2011 graduate of the Faculty of Education, says the important thing isn't what she got from Africa University, but what she is giving back.
"I need to carry the brand," says Mafemba, now a business and accounting teacher at Watershed College near Harare, Zimbabwe, says.
As a teacher at a secondary school, she's carrying the Africa University belief in education forward every day.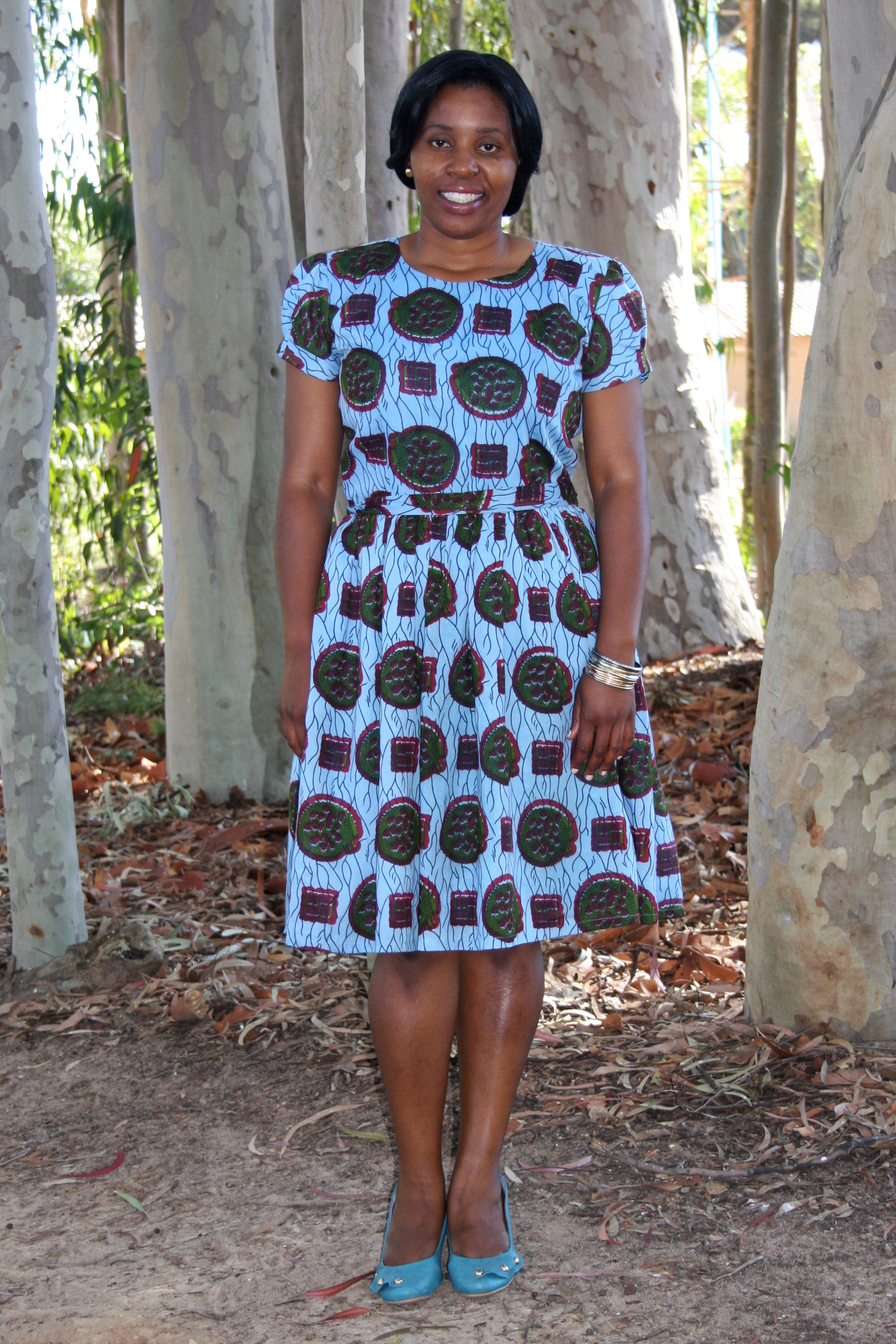 "I love teaching, I love it when I meet a new student in for the first time... .The student is like a canvas," she says. By the end of the course, her hope is that the student is a better person and a better thinker.
Mafemba, a member of Greendale United Methodist Church in Harare, loved the exposure to other cultures and countries.
"I still talk to my friends in Nigeria and Zambia. I have visited some of those places and seen how I can improve myself and Zimbabwe," she says.
The policy of having an international student in each dorm room means students must interact with others, Mafemba points out.
"We are going to have our differences, but you aren't going anywhere for the next six months. And her friends are going to come to your room and you'll find common ground," she says.
Read the first story in this series
*Brown is news editor at United Methodist News Service. E-mail her at [email protected] or call 615-742-5470.
---
Like what you're reading? Support the ministry of UM News! Your support ensures the latest denominational news, dynamic stories and informative articles will continue to connect our global community. Make a tax-deductible donation at ResourceUMC.org/GiveUMCom.