The bishop who popularized John Wesley's "Three Simple Rules," a former U.S. Speaker of the House, and scholars who influenced generations of pastors were among the notable United Methodists who died in 2015.
Here are 13 remembrances, listed in order of date of death.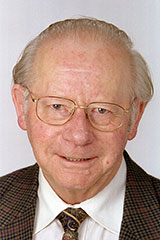 Bishop Hermann L. Sticher
Retired Bishop Hermann L. Sticher led United Methodists in a divided Germany as European culture grew ever more secular. However, he never lost faith in the church's capacity to make Christian disciples. Word of Sticher's death on Dec. 19 at 87 was released in January.
From 1977 to 1989, Sticher was bishop of the German Central Conference in what was then the Federal Republic of Germany (West Germany) and West Berlin. He retired just months before the fall of the Berlin Wall on Nov. 9, 1989. During Sticher's tenure, he frequently prodded German United Methodists to become "a missionary church" that reached new people in an environment where Christianity was no longer central.
"He was a compassionate listener," said Thomas Kemper, a German native and top executive of the United Methodist Board of Global Ministries. He became a missionary under Sticher's leadership. "I always admired his ability to build relationships across divisions inside and outside the church."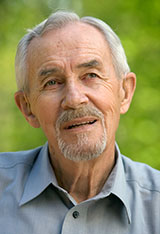 Bishop Rueben P. Job
Retired Bishop Rueben P. Job, who influenced United Methodists' spiritual practice and helped many understand Wesleyan teachings, died at his home Jan. 3. He was 86.
Job authored more than 20 books including, "Three Simple Rules: A Wesleyan Way of Living." Published in 2007, the book has sold more than 300,000 copies worldwide.
He served as bishop of the Iowa Area from 1984 until his retirement in 1992. During his ministry, he also served as world editor of The Upper Room devotional magazine and later chaired the Hymnal Revision Committee that produced the United Methodist Hymnal now used in 97 percent of the denomination's congregations.
"Bishop Job has been a spiritual mentor for people around the world," said Bishop Warner H. Brown Jr., president of the United Methodist Council of Bishops. "He has shared disciplines for living in the Wesleyan way. His life was a model of humility and faithfulness."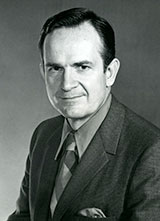 The Rev. Curtis Chambers
The Rev. Curtis Allen Chambers, former top executive of United Methodist Communications, died Jan. 3 in Terre Haute, Indiana. He was 90.
During his tenure at United Methodist Communications, Chambers oversaw the agency's relocation to its current site at 810 12th Avenue South in Nashville. Among other milestones were the establishment of InfoServ and United Methodist Film Service in 1975, the "Connection" radio program in 1977 and the denominational public relations office in 1981.
"He was called upon to create a single entity out of several separate communication organizations with different functions," said the Rev. Larry Hollon, recently retired top executive of United Methodist Communications. "And he carried out that responsibility with great care and success."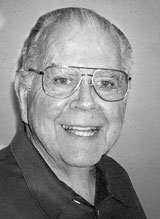 The Rev. Lyle E. Schaller
Many Christian leaders remember the Rev. Lyle E. Schaller, an author and consultant who worked with multiple denominations, as one of the most influential observers of 20th century church culture.
Schaller died March 18 at 91. He published 55 books between 1964 and 2005, all with the United Methodist Publishing House's Abingdon Press. In the 1990s, a Los Angeles Times poll found pastors and other church leaders ranked Schaller as the person with the most influence on their ministries.
"He reminded me of a country doctor — wise and perceptive — who relied on intuition to diagnose illness," Cynthia Woolever, a sociologist of religion, told United Methodist Ministry Matters. "His approach involves equal parts caring from the heart and thinking with the head."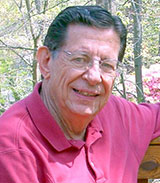 The Rev. H.T. Maclin Jr.
The Rev. Harry Tracy "H. T." Maclin Jr., educator and founding president of the Mission Society, died April 14 at the age of 88.
He was a missionary in what is now the Democratic Republic of Congo and Kenya before working as an executive with United Methodist Board of Global Ministries. In 1984, he helped found the Mission Society, another organization that sends missionaries outside the United States. In recent years, Global Ministries and the Mission Society have worked as partners.
"It would be impossible to overstate the gift H. T. and (his wife) Alice have been to the Mission Society, not only for their leadership and friendship, but also for the example of their lives — their commitment to serve and love God with their whole hearts," the Rev. Dick McClain, the society's current president, told Good News magazine.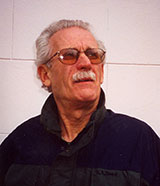 Del Ketcham
Delbert "Del" Ketcham, a nationally known advocate for hunger relief and former staff member for the Commission on United Methodist Men, died April 29 of lung cancer. He was 76.
Ketcham served as hunger relief advocate for United Methodist Men from 2001 to 2007. During that time, he edited "Mission News" in UM Men magazine and led potato drops and gleaning efforts for the Society of St. Andrew.
"Del was passionate about injustices and could make a speech without notes or notice to shed light on a problem and offer a solution," Rich Peck wrote in a remembrance for United Methodist Men.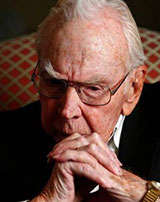 Jim Wright
James "Jim" Claude Wright Jr., former U.S. Speaker of the House, is best known for a sometimes-controversial political career that spanned more than 30 years.
However, many United Methodists remember him most fondly as a faithful member of First United Methodist Church of Fort Worth and a leader in the Central Texas Conference. He died May 6 at age 92.
Following his resignation from Congress amid ethics charges, Wright focused on his faith. He served as director of the Texas Methodist Foundation, a member of a district committee on ministry and a lay member to annual conference.
"He was a gifted, loving servant of Christ who brought the same level of focus and dedication to his work in the conference as he did in Congress," said Bishop Mike Lowry, who leads the conference.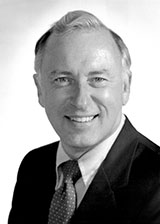 Roger L. Burgess
Roger L. Burgess, a layman who had a distinguished career in several international agencies of The United Methodist Church over a period of nearly 50 years, died May 10 in Nashville, Tennessee. He was 87.
He retired from United Methodist Communications in 1994 after serving 10 years as its top executive. He previously worked for the denomination's social service agencies and the publishing house.
"From his early years as a preacher's kid, Roger strived for little else than to serve God and his beloved church," said Robert Feaster, retired president of the United Methodist Publishing House.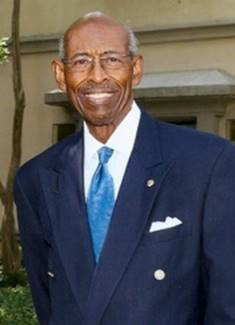 Harold E. Batiste Jr.
Harold E. Batiste Jr. , former president of the National Association of Conference Presidents for United Methodist Men, died June 15. He was 83.
He served two terms as president from 1985 to 1988. Under his leadership, 6,055 men attended the National Congress of United Methodist Men at Purdue University in Indiana. He also helped draft legislation to the 1988 General Conference that requires local churches to have charter units of United Methodist Men.
"Harold knew that for men living a life of servant devotion was the only way to realize one's full manhood," said the Rev. Joe Harris, the first top executive of United Methodist Men. "He told me once, 'When men finally realize that they are put here not to be served but to serve others, we will truly change this church and world.'"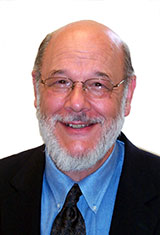 The Rev. James W. Fowler
The Rev. James W. Fowler was a preacher's kid who himself became an ordained United Methodist minister, but it was as a scholar and author that he exerted considerable influence. He died Oct. 16 in Atlanta at age 75. He had been battling Alzheimer's disease.  
Fowler's 1981 book "Stages of Faith: The Psychology of Human Development and the Quest for Meaning," has gone through more than 50 printings in its U.S. edition and remains required reading in many college and seminary courses. He also taught at Emory University's Candler School of Theology, one of the 13 United Methodist seminaries, and directed Emory's Center for Ethics in Atlanta.
"Jim's work provided the central bridge between constructive developmental psychology, or life-span psychology, and the formation of faith," said Sharon Daloz Parks, a graduate student of Fowler's. "It has had significant influence in pastoral practice."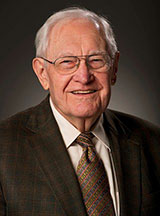 The Rev. J. Ellsworth Kalas
The Rev. J. Ellsworth Kalas ─ a preacher, evangelist, teacher and prolific author ─ had a ministry that took him from the local church to the World Methodist Council to the presidency of Asbury Theological Seminary in Wilmore, Kentucky. He died at 92 on Nov. 12.
Many United Methodists know him for the dozens of books, including "The Grand Sweep (365 Days from Genesis to Revelation)" Bible study, he published with the United Methodist Publishing House.
Mary Catherine Dean, the publishing house's associate publisher and editor-in-chief, noted that Kalas was 65 when he published his first book, "Parable from the Back Side."
"He was warm, wonderful, a pleasure to hear from; a pleasure to be around," Dean said in a remembrance for Ministry Matters. "As his editor, I knew it was going to be a good day when I saw an email from him, received a note from him, got a call from him."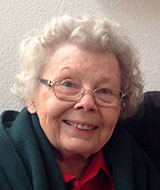 Sally Brown Geis
Sally Brown Geis, a well-known advocate for social justice and equality for all people, died Nov. 16 in Denver at the age of 87.
A long-time member of University Park United Methodist Church in Denver, Geis was a leader in the Rocky Mountain Conference and the global church. She served as a delegate to General and jurisdictional conferences, and as a board member of three United Methodist general agencies. She also helped found Africa University in Mutare, Zimbabwe and Russia's United Methodist Theological Seminary in Moscow. Most notably, Geis was a member of the Judicial Council, the denomination's highest court.
"Sally was a beacon of clear thinking, passionate witness, and unwavering advocacy for church that puts inclusion and grace first," Mountain Sky Area Bishop Elaine J.W. Stanovsky said. "She challenged every dividing wall she ever bumped into."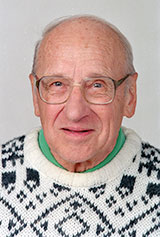 Bishop Jesse R. DeWitt
As a young man, retired Bishop Jesse R. DeWitt worked in a plant that built Packard automobiles. He moved on to a long, fruitful United Methodist ministerial career, but never forgot the working class. DeWitt died in Dexter, Michigan, on Nov. 26, just nine days short of his 97th birthday.
Elected to the episcopacy from the Detroit Conference in 1972, DeWitt would oversee the Wisconsin Conference for eight years. He spent the next eight leading the Northern Illinois Conference, retiring in 1988. DeWitt, was among the founders of the Chicago Interfaith Committee on Worker Issues, later named Arise Chicago, and Interfaith Worker Justice, a national labor-religious organization.
"Jesse respected equally the janitor who cleaned the office as well as the owner of a factory," said Kim Bobo, founding director of Interfaith Worker Justice, "He never forgot his days on the shop floor and the love of workers guided his ministry."
Hahn is a multimedia news reporter for United Methodist News Service. Contact her at (615) 742-5470 or [email protected]
---
Like what you're reading? Support the ministry of UM News! Your support ensures the latest denominational news, dynamic stories and informative articles will continue to connect our global community. Make a tax-deductible donation at ResourceUMC.org/GiveUMCom.