Singing and the sounds of drums and rattles echo through the church. The rhythm of guitars, a keyboard and other musical instruments bring the congregation to their feet. People move as one in time to the beat, their melodious voices raised in harmony with the music.
The United Methodist Church in Zimbabwe has launched an aggressive campaign to retain and grow congregations. One aspect is embracing musical instruments not traditionally used in worship. The use of contemporary music came in response to the mushrooming of new churches perceived to be "modern and appealing" by younger members of United Methodist congregations.
"Our church acquired a piano because we realized we were losing membership, particularly among the youth, as they were attracted to churches which use modern instruments for praise in worship," said the Rev. Godfrey Gaga, pastor-in-charge at St. Peter's United Methodist Church, in Chitungwiza.
"Our youth wanted to join the churches with fast-beat music." – pastor of St. Peter's #UMC in Chitungwiza, Zimbabwe.

TWEET THIS
He said the church lost a significant number of its 1,800 members. Then the church council decided to incorporate musical instruments that traditionally had no place in The United Methodist Church.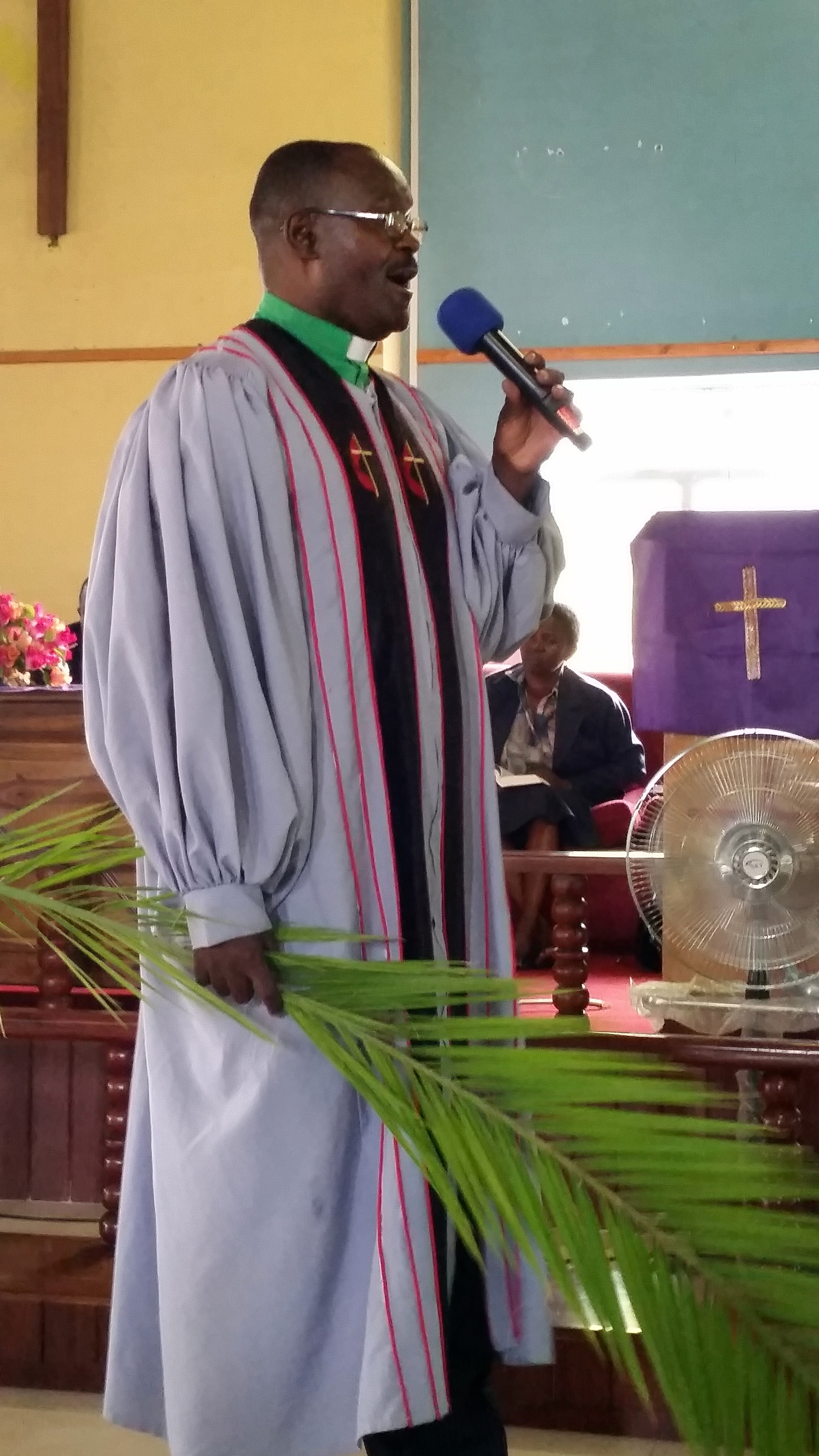 Traditional drums, made of tree bark and animal skin, and rattles have been synonymous with United Methodist music in Zimbabwe since the church was established there in 1897. The instruments, also used in African traditional religion, were played in a distinct rhythm that has become the church's trademark sound.
However, the young generation was attending the plethora of churches formed in recent years where more Western-style instruments of worship are used to produce catchy, and possibly more fashionable, tunes.
Change can be hard
Gaga said it had been difficult for him to introduce contemporary music at his previous appointment, St. Stephen United Methodist Church. "It is a very traditional, orthodox church and the congregation did not accept change easily," he said.
During his five-year tenure at St. Stephen, the church, located in the city of Chitungwiza, gradually warmed to contemporary music.
"Today St. Stephen in Chitungwiza has become a giant in contemporary music and remains the trailblazer in this regard," Gaga said. St. Timothy United Methodist Church in Mabvuku, where Gaga was pastor from 2005 to 2008, is another church that uses contemporary music.
He said Zimbabweans have been bombarded by cyber-evangelism via television broadcasts and the Internet, and that younger members of the church were drawn to the churches they saw on the small screen.  "These churches are wooing our youths and young adults through instrumental praise in worship," he said.
Gaga added: "We realized that our youth wanted to join the churches with fast-beat music.  Instead of losing our members, it was time to swallow our pride and adapt our services to incorporate more praise in worship with instruments other than the traditional drums and rattles."
Gaga said pianos were not new to The United Methodist Church in Zimbabwe, but were not previously used much.
"The piano is a versatile instrument. We can play it the United Methodist way and create our own distinctive sound," Gaga said.
Different services, different music
At St. Peter's, the main service on Sunday morning is conventional and characterized by the use of drums and rattles during worship.  The sunset service held at 5p.m. on Sundays is dominated by contemporary music, Gaga said.
One of the key people in promoting upbeat music at the St. Peter's is music director Edmore Simbarashe Magureyi. Magureyi, a Midlands State University student, plays a variety of musical instruments, including the piano.
Magureyi, 24, said he initially faced resistance when tasked with overhauling the choirs at the church.  "I borrow my beat from South Africa where choral music is very versatile and has no limitations," he said.
It took Magureyi about two months for the choristers at the church to understand the direction he wanted them to take.  "South Africans use their chest voice, not throat voice, when they sing.  The piano has added value to praise in worship music, as it can be used to produce a sweet, peaceful accompaniment to church services.  Just a few keys will draw people closer to God," he said.
Magureyi's major influence is his father who is a retired musician.  "My father was a bandmaster in the Presidential Guard Brass Band and holds an internationally recognized qualification in the theory and practice of music," he said. "He guides me when I am conducting the choirs at church."
The Hunyani Praise Team at St. Barnabas United Methodist Church has become synonymous with captivating tunes and the use of contemporary instruments which include guitars and piano. Led by Stanley Chirinda, the group draws its inspiration from Psalms 150 which encourages the use of all music instruments.
"There was initially some resistance to our music, especially from elderly members, but we had the backing of our pastor, the Rev. Miriam Manyaya, and managed to overcome all challenges," Chirinda said.
Formed in 2011, the Hunyani Praise Team has 30 active members drawn from youths and adults of St. Barnabas.  The group performs at church events, including the historic Ebenezer Convention in August 2014.
"I had a dream of adding variety to music in the church and it has been realized through the praise team," Chirinda said.
Chikwanah is a communicator of the Zimbabwe East Annual Conference.
News media contact: Vicki Brown, news editor, [email protected] or 615-742-5469.
---
Like what you're reading? Support the ministry of UM News! Your support ensures the latest denominational news, dynamic stories and informative articles will continue to connect our global community. Make a tax-deductible donation at ResourceUMC.org/GiveUMCom.