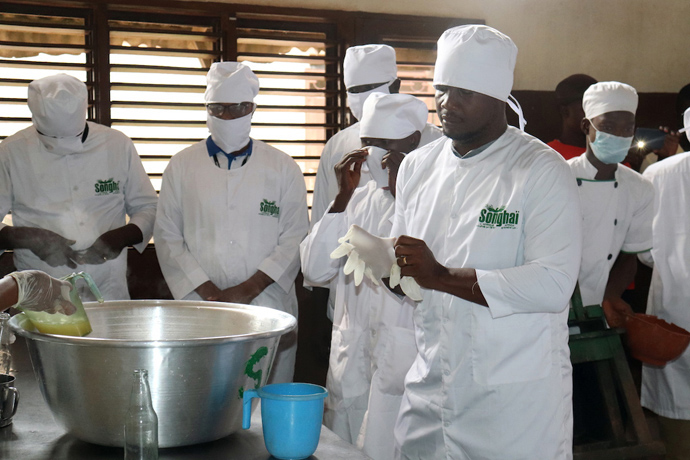 ---
Key points:
70 staff from 15 annual conferences were given hands-on experience in sustainable agriculture.
The late Bishop John K. Yambasu's vision for the African continent is being realized through Global Ministries' support for agriculture.
"The real poverty is that incapacity to open our eyes and see potential in what God has given us," Father Godfrey Nzamujo said.
---
Yambasu Agriculture Initiative staff from 15 annual conferences sharpened their entrepreneurial skills during training at the Songhai Center, a sustainable farming research, teaching and production facility in West Africa.
The 70 farmers trained over a six-week period from September to November. They were split into three groups — with sessions in English, French and Portuguese — to ease communication challenges at the mainly French-speaking center. Trainees were from eight African countries: Sierra Leone, Liberia, Nigeria, Zimbabwe, Congo, Angola, Côte d'Ivoire and Mozambique.
"Poverty is not when you don't have dollars in your pocket. The real poverty is that incapacity to open our eyes and see potential in what God has given us," said Father Godfrey Nzamujo, Songhai founder and director as he bade farewell to the English-speaking members.
"At Songhai, we are fighting the real war against poverty because we are opening our eyes to see the possibilities before us," the Dominican priest said, emphasizing the need to break the cycle of food dependency and poverty in Africa.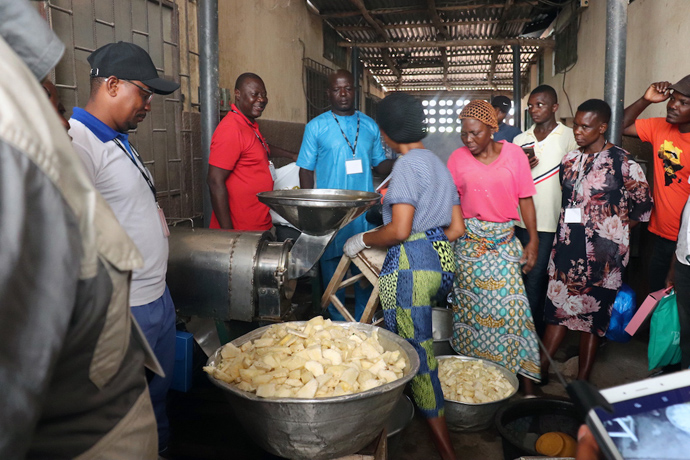 The Yambasu Agriculture Initiative was launched in December 2020 by the United Methodist Board of Global Ministries under the leadership of top executive Roland Fernandes. The initiative was named in memory of the late Bishop John K. Yambasu of Sierra Leone, who died in a vehicle accident in August of that year. Yambasu was instrumental in efforts to build a resilient and sustainable African church through agriculture, improving food security and strengthening farm communities across the continent. He was a fervent believer that United Methodist conferences in Africa can be self-reliant through agriculture.
The Songhai Center in Benin Republic trains and supports those who yearn to take agriculture from subsistence to entrepreneurship. It promotes the development of integrated systems where there is synergy in crop farming and animal rearing. There is hardly any waste because animal waste or droppings are recycled as organic fertilizer to grow crops, while waste from harvesting and food processing is used as feed for the animals.
Participants learned skills in growing crops and rearing animals in a healthy environment, as well as maximizing crop yield and marketing. They spent about 90% of their time practicing more productive and healthy farming skills and also had opportunities to visit farms of Songhai graduates who have gone into entrepreneurship. The visits enabled them to learn how crop farming, animal husbandry and fish farming are practiced sustainably.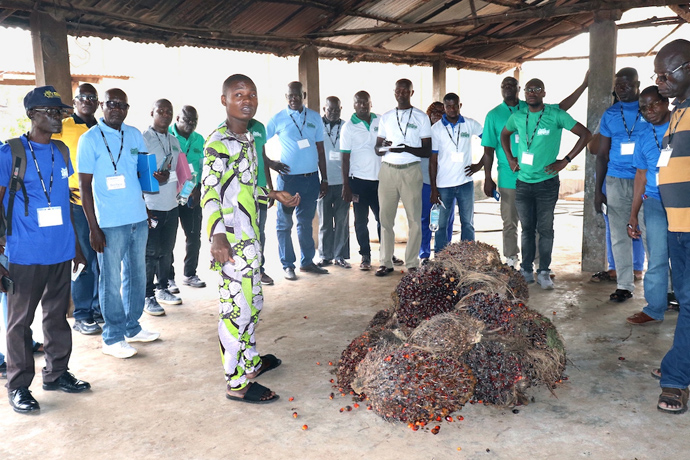 "The certificate you will receive today is mission order to send you back to restore humanity," Nzamujo said, further explaining that real justice is restorative justice; bringing back the order God created that humanity has messed up.
"So, that's what you came here to do. The Bible says, 'Seek and you will find.' You are a faith-based organization, meaning that you came into this mission because you abandoned your own little project and you joined the mission of God. Therefore, you know how to seek and you will find the key in your hand and the door before you. This is my prayer for you," Nzamujo said.
Elfreda Brima-Fawundu, a participant from Sierra Leone, was energized by the Songhai experience.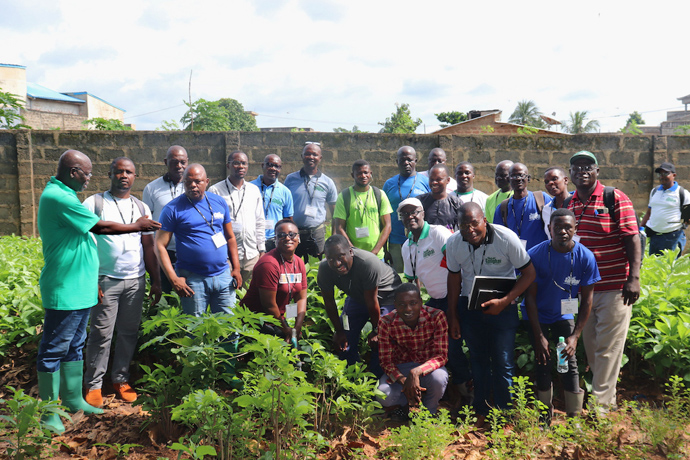 "Coming to Songhai was a blessing … I see Africa rising again. I see commitment and dedication in the staff, more so among the young people, which is so much lacking in my country. And those are the ones we need to tap," she said, emphasizing the need to change the mindset of young Africans who have the energy to work in the farms but are distracted by quick but unsustainable income.
"I hope that all of us here will be the changemakers in the little ways that we can."
Philip Mckay from Liberia said he comes from a farming family. "But everything we did was just for our consumption. Little did I know that from a little piece of land, I can feed my family and feed the nation. So, my coming to Songhai has broadened my thinking. We need many of the young people in Africa to come here.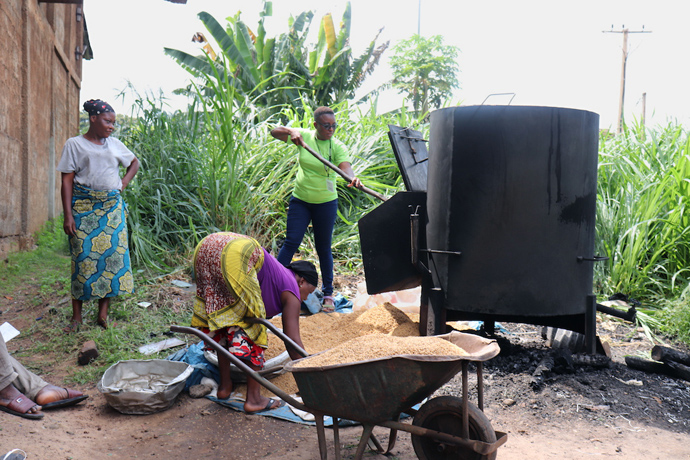 "If Global Ministries continues to support this program, God will be with us everywhere because the success and the development of our continent now is all directed to organic food production as is being done at Songhai," he said.
Since its inception, the initiative has awarded more than $4.3 million in grants to 15 annual conferences
Kalava Thomas Kwalla was emotional about the connection the Yambasu Agriculture Initiative was bringing to Africa.
How to help
Donations to the Yambasu Agriculture Initiative can be made through the United Methodist Board of Global Ministries
Advance #982188
.
"This training has not just opened our eyes in terms of agric-entrepreneurship. It has also connected us across the Anglophone countries. I am very much comfortable that being a Nigerian, I can gladly go to Sierra Leone and get somebody to connect with. I can go to Zimbabwe and have somebody to relate with. We have also built a relationship and are becoming one family. So, I appreciate this opportunity and I know I am going to treasure it for many years to come," he said.
Global Ministries remains committed to ensuring that the Yambasu Agriculture Initiative becomes a flagship program for the continent, according to Kepifri Lakoh, who is director of the initiative. The agency relies on staff in the respective episcopal areas to implement and build revenue streams out of proceeds.
"I really encourage you to take up the responsibility to make this work," he said.
Father Nzamujo said Bishop Yambasu lives on through the initiative.
"The Lord is sending all of us from here to go and redouble our effort to transform our world; make it a living place. This is what the Bishop Yambasu initiative is all about. I heard someone say, 'I wish the bishop were alive today.' The bishop is alive; this is his vision. We're just supporting. So, I thank The United Methodist Church for immortalizing that great man."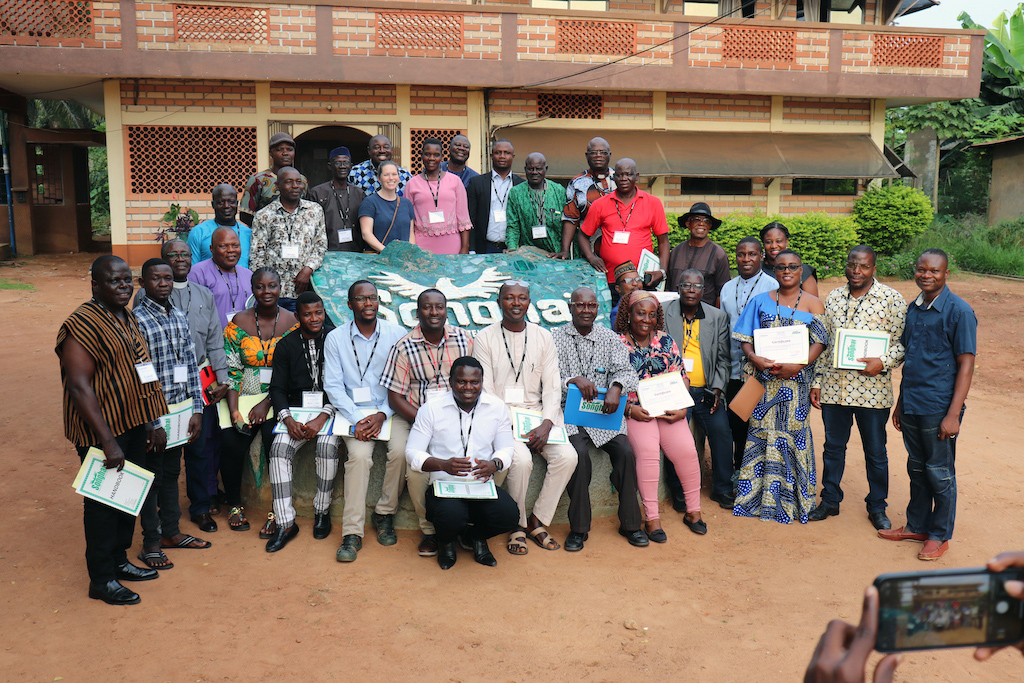 Jusu is director of communications for The United Methodist Church in Sierra Leone.
News media contact: Julie Dwyer at [email protected]. To read more United Methodist news, subscribe to the free Daily or Weekly Digests.
---
Like what you're reading? Support the ministry of UM News! Your support ensures the latest denominational news, dynamic stories and informative articles will continue to connect our global community. Make a tax-deductible donation at ResourceUMC.org/GiveUMCom.