---
Key Points:
Taking in a homeless Haitian child taught Pastor Bill Jenkins three lessons about life.
Ministry with immigrants has been transformational, the pastor says.
---
On 2016, a Haitian woman came with an 18-month-old boy. When she crossed the border, she didn't know where she was. She was traumatized after crossing 11 borders to arrive in the United States. Her husband had stayed back in Brazil.
The police found her homeless in the streets with her child. They knew that we were working with the Haitian migrant community and called us to find shelter for her. But they determined that she was in bad shape and unable to care for the child.
We got her some medical help, and they sent the child to a center for protective service. They called us back, asking for a Haitian family that could protect the little boy, but the families were burned out and overwhelmed with their difficulties.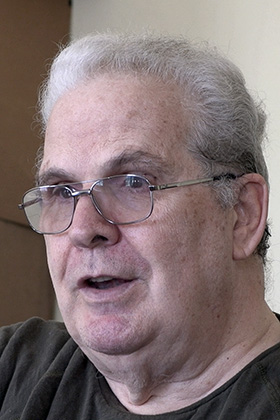 The Rev. Bill Jenkins speaks about the impact his son Harry has had. "He taught me how to laugh again. … When this little boy arrived to my house, he just filled it with his laugh," Jenkins said. "All the immigrants, if you allow them, will teach you to laugh." Still frame from video by Joey Butler, UM News.
In that moment, my wife, Anita, surprised me by saying, "We will take him." His name is Harry, and I have learned three things from him:
He taught me how to laugh again. I have been working for social justice for many years in my life, and when you do that, you don't laugh a lot; you cry a lot. When this little boy arrived at my house, he just filled it with his laugh. All the immigrants, if you allow them, will teach you to laugh.
He taught me how to love again. I have two stepchildren, but Harry is the closest thing I ever had to a biological child. He calls me "Papa," and the last thing that he does at night is come to my room and say to me, "I love you, Papa" and gives me a kiss. And the first thing that he does after waking up in the morning is say to me, "I love you, Papa."
He taught me how to live. He taught me another dimension of love and how to love another human being (besides my wife, of course). He gave me a new motivation to live. If my heavenly Father loves me just 1% as much as I love Harry, I'm very blessed. When I say I'm 73 with a 6-year-old first-grader, I get proof that God has a sense of humor. Now I think I know what Sara felt.
For me, ministry with immigrants has been a transformative experience.
When we had a large number of Haitian people in the building, it was difficult to walk inside, and I used my elbows to open ways to walk, until I felt the Holy Spirit say to me, "Bill, stop. Look them in their eyes because every one of them is my child, every one of them is created in the image of God like you, and nobody else's life is worth more than the other. I love the poorest person that you have seen here today as much as I love you." That was transformative for me.
I have learned that no matter where you come from — Brazil or Mississippi — we are equal in the eyes of God, and our lives have the same value.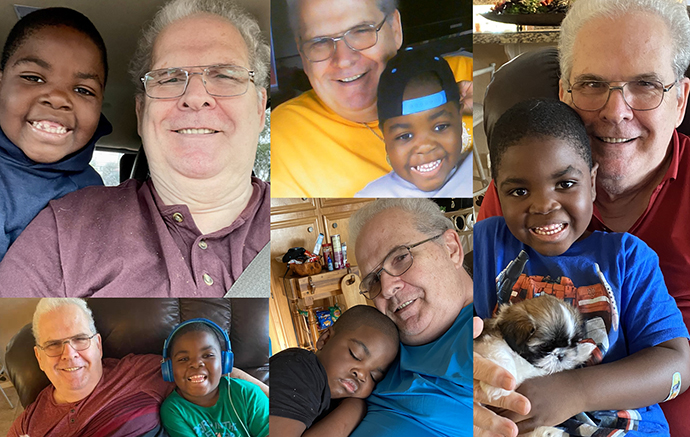 Return to main story, Haitian migrants bring vitality to declining church.
*This story was adapted from an interview with the Rev. Bill Jenkins conducted by the Rev. Gustavo Vasquez, director of United Methodist News for the Hispanic/Latino audience. You can contact Vasquez at (615) 742-5111 or by email: [email protected].
To read more United Methodist news, subscribe for free to UMCOMtigo, a weekly summary of news and communications resources.
---
Like what you're reading? Support the ministry of UM News! Your support ensures the latest denominational news, dynamic stories and informative articles will continue to connect our global community. Make a tax-deductible donation at ResourceUMC.org/GiveUMCom.