Edtor's Note: This story was first published on Feb. 9, 2010. Wesley's advice remains unchanged however.
A few years ago, Cecille Corsilles-Sy organized a health fair at her church. Volunteers showed up bearing plates of cookies and brownies.
"They didn't see the contradiction," laughed Corsilles-Sy, a member of Beacon United Methodist Church in Seattle.
The following year, Corsilles-Sy sent out a list of acceptable foods to bring. Fatty, artery-clogging treats were out. High fiber, diabetic-friendly foods were in.
Without knowing it, Corsilles-Sy was following in the footsteps of Methodism founder John Wesley. He said good health requires a strict diet and regular exercise.
"Nothing conduces more to health than abstinence and food with due labor," Wesley wrote in his 1747 book, "Primitive Physick: or An Easy and Natural Method of Curing Most Disease."

Corsilles-Sy said she wasn't aware of Wesley's views on health, but likes what she's learning.
"Our congregation is mostly Filipino," she said. "When people come to this country, their diets change. They become obese. The health issues are enormous."
"Primitive Physick" was a best-seller in Wesley's day. He first published it anonymously.
"It sold more books than anything that he ever wrote," said Randy Maddox, a John Wesley specialist who teaches at Duke University in Durham, N.C.
4 a.m. wakeup call
Among Wesley's advice: Eat a light supper at least two or three hours before bed. Oprah could not have said it better.
Wesley's counsel to scholars also may seem relevant to couch potatoes, computer addicts and people who work in cubicles.
"Those who read or write much, should learn to do it standing; otherwise it will impair their health," Wesley said.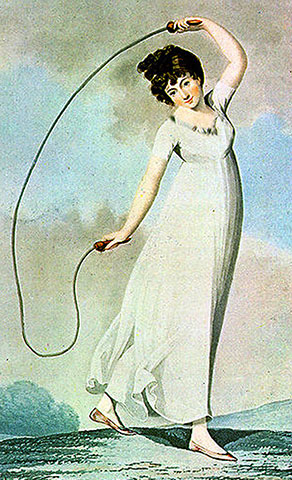 Other Wesley diet and exercise tips include:
Drink lots of water; it's the healthiest of all drinks.
Avoid coffee and tea; they elevate anxiety.
Exercise, preferably walking, is necessary for good health.
Cold baths promote circulation.
Exercise on an empty stomach.
Go to bed at 9 p.m. and rise at 4 a.m. or 5 a.m.
Sue Hamilton, a 50-year-old United Methodist from rural Minooka, Ill, said she's hearing more about health in church than at any other time in her life.
It's the perfect place to stress wellness, she says. "The Bible says our bodies are the temple of the Holy Spirit."
Low-fat church potlucks
Some people's "temples" are in need of an overhaul. Despite these members' best efforts, church fellowship hours and potlucks are often their undoing.
"That's starting to change as society as a whole becomes more health conscious," Hamilton noted. "A good doctor's scale in the church bathroom will do wonders."
For three years, she and her husband led a health group that met weekly at their church. At first, they experimented with "health recipes" that called for soy. At church potlucks, they made sure there were healthy alternatives to the usual fare. These included low-fat vegetarian chili and fresh fruit. Eventually, the group started exercising together. They walked, pitched horseshoes and tried line dancing.
"We never mastered the line dancing," Hamilton laughed.
Wellness programs cropping up across The United Methodist Church are reinforcing the importance of a healthy lifestyle. These programs stress that physical health and spiritual health go hand in hand.
Wesley said as much. That's why he advocated forgoing certain foods: "All pickled or smoked or salted food, and all high-seasoned, is unwholesome," he wrote.
Edtor's Note: This story was first published on Feb. 9, 2010.
*Hogan is a freelance writer based in Chicago.
News media contact: Vicki Brown, Nashville, Tenn., (615) 742-5470 or [email protected].
---
Like what you're reading? Support the ministry of UM News! Your support ensures the latest denominational news, dynamic stories and informative articles will continue to connect our global community. Make a tax-deductible donation at ResourceUMC.org/GiveUMCom.