"We have not had one case of malaria in my family since we started using the nets."
Wow! These words spoken by a village elder in Bo. Sierra Leone, reminded me of the old-fashioned testimonies I would hear as a boy growing up in the church. People were quick to give an account of the hope that was in them.  Everybody wanted to testify.
Listening to the village elder, I was reminded that our work with malaria is God-inspired. The people of The United Methodist Church should know that their commitment to saving lives through the Imagine No Malaria campaign is making a difference. 
Video: Thanks to you, we can imagine no malaria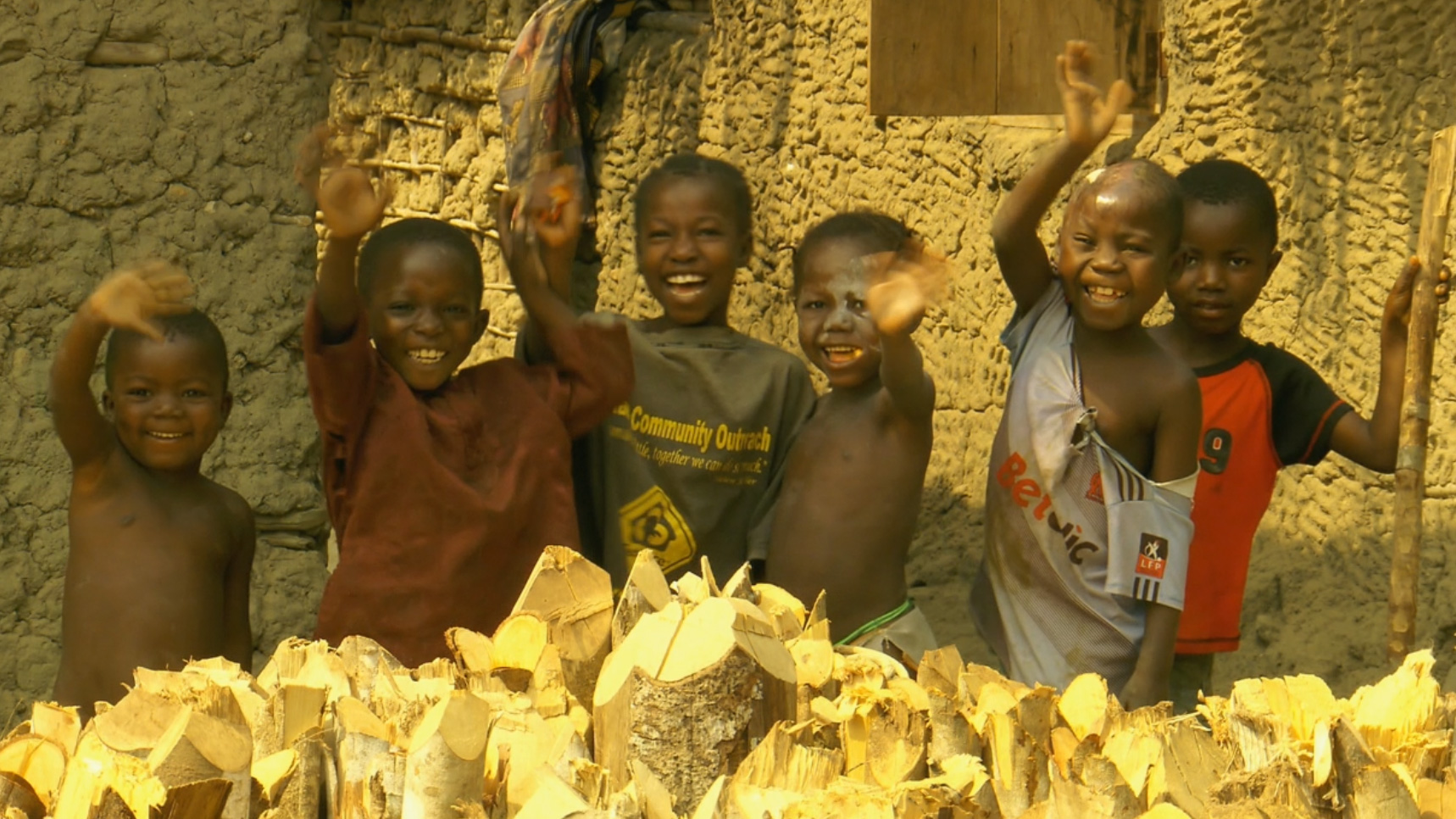 United Methodists and communities in Africa say "thanks" to everyone who has joined the fight against malaria since Imagine No Malaria began in 2010. Together we have made amazing progress toward ending needless suffering from this preventable disease.
On my recent trip to Sierra Leone, I heard the first-person testimonies of villagers in Bo as they described how their lives and the lives of their families have been changed because of the gifts of life – in the form of insecticide-treated bed nets – presented by Imagine No Malaria in 2010. 
Almost every adult raised a hand when we asked for volunteers to share stories of how sleeping under bed nets had changed their lives. Many of the more than 100 people gathered in the village center told how their families had not suffered from malaria since they began sleeping under the bed nets. 
I remembered the 2010 theme of "Saving Lives in Sierra Leone" with new appreciation. Many recipients – both Christian and Muslim – expressed gratitude that people so far away could care about their lives and health.  It was clear to me this community knew that malaria did not discriminate based on religious preference.
I listened with attention as they described how, after more than three years of use, the bed nets were wearing out and in need of replacement.  I listened with greater attention as they shared concern that some of their more remote and difficult-to-reach neighbors needed bed nets this year during the national health campaign in June. In that moment, I realized again that the church really is able to get to the end of the road through its network of people on the ground.
A marker on the journey
As we once again mark World Malaria Day, April 25, we should remember that our churches' ministry in Sierra Leone was part of the formal launching ground for what we now know so well as Imagine No Malaria. 
In that same year, 2010, we also participated in a smaller- scale distribution of insecticide-treated bed nets in the Democratic Republic of Congo.  2010 was a significant marker for Imagine No Malaria as we forged the way forward on World Malaria Day 2010 with a launch event on the steps of the State Capitol in Austin, Texas.
So what has happened since our church began this incredible journey? The death rate from malaria has been cut in half, thanks to highly coordinated international partnerships. In 2010, a child died every 30 seconds from malaria. Now a child is dying every 60 seconds, but a child is also living every 60 seconds – a child who would not have survived just three years ago.  We have traveled far toward eliminating death and suffering from malaria.
A God-sized dream
The people of The United Methodist Church should know that their ability to harness resources around a God-sized dream is not only transforming the continent of Africa but transforming our whole church, as we discover new ways of connection and care as the family of God. 
When the 2008 General Conference approved the Global Health Initiative, with a mandate to raise $75 million toward malaria prevention, the goal seemed impossible. But we have learned that "God really is able to do immeasurably more than we can ask or imagine" (Ephesians 3:20).  To date, more than $60 million in cash and pledges has been raised, representing more than 80 percent of the goal.
I believe we will enter General Conference 2016 celebrating the success of Imagine No Malaria.  For our church, it provides a wonderful example of unity amid diversity. INM represents a place where we all stand together and say yes.  We say yes to health, yes to life and yes to life abundantly.
*Henderson is executive director of The United Methodist Church's Global Health Initiative.
---
Like what you're reading? Support the ministry of UM News! Your support ensures the latest denominational news, dynamic stories and informative articles will continue to connect our global community. Make a tax-deductible donation at ResourceUMC.org/GiveUMCom.