A group of people sits huddled under a tree. Listening carefully to their instructor, they begin to strum a few musical notes on their African thumb pianos. Within a few minutes, they are able to identify the different keys and, later on, play a simple tune.
Welcome to the annual Zimbabwe Episcopal Area arts workshop, a three-day event where United Methodist church members interested in music can network with their counterparts from the 13 districts and get the chance to learn to play a variety of musical instruments, including the African thumb piano (mbira), guitar and Western drums.
Walter Mujuru, Zimbabwe West Conference music director, said while almost everyone can sing and dance during worship, the greatest challenge is playing instruments.
"This calls for intensive tutorial programs to master basic techniques embedded in playing, especially Western music instruments," he said, adding that musical talent is important but it has to be augmented with formal training to realize the full potential of a musician.
"Possession of a broader music theoretical background is fundamental … One has to embark on a scholarly journey to really become notoriously professional and competent in leading and entertaining the congregants when praising and worshipping the Lord," Mujuru said.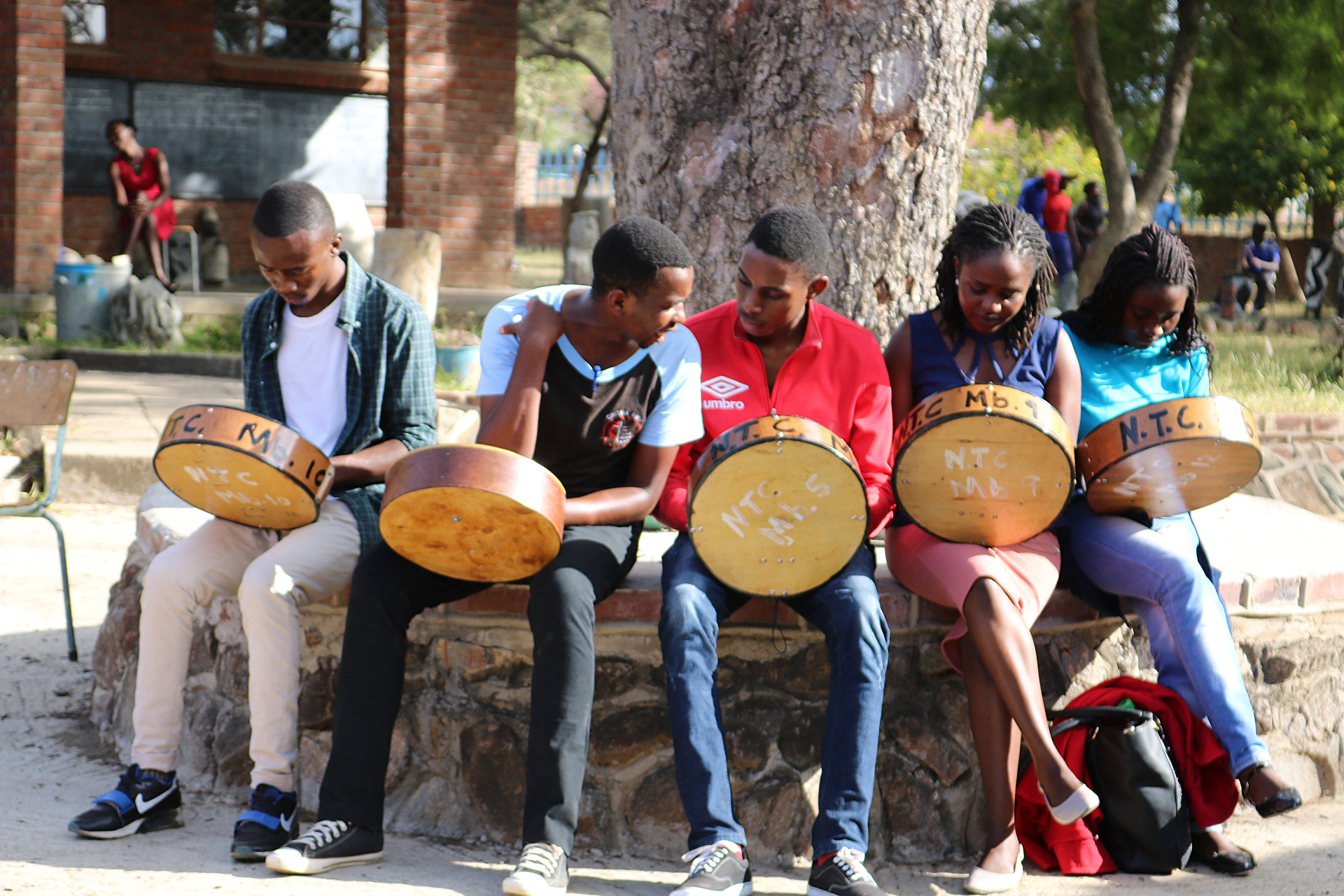 The director said the church intends to train more musicians in order to provide vibrant church services to capture more members of all ages.
In Zimbabwe, United Methodists are renowned for their trademark catchy songs accompanied by the African drum (ngoma) and rattles (hosho).
"Over the years, ngoma and hosho have served well and are still sounding good, but there is a need to spice up the performance by introducing more instruments like what other denominations are doing," Mujuru said.
The need to expand the variety of instruments and improve music played in church resulted in the launch of the arts workshop in 2015. The fourth edition, held at Nyadire Teachers' College last year, attracted 100 participants, including music directors, worship committee chairpersons, musicians and praise team members.
Established Zimbabwean gospel and secular musicians have attended the arts workshop to help nurture the talent of participants.
"As Zimbabwean United Methodists, we are pacesetters and destined for greater heights and want to see people playing guitars, mbira, keyboards, trumpets, among other instruments in our church," Mujuru said.
Zimbabwe East Conference music director Barnabas Mutonga said the arts workshop was designed to enrich worship services in the church.
"All churches should buy music instruments so they are available for the congregation to use," he said.
Joshua Mufunde, a professional musician, said a 1947 conference resolution stated instruments are to be used in the church, including keyboard and wind instruments, hosho, guitars and drums.
"However, traditional instruments became more popular and by urging the use of these instruments now, we are responding to our bishop's call for modernization and diversification of our artistic applications for enhancing our worship services," he said.
Mufunde said the introduction of instruments also was aimed at retaining and growing church membership.
"A noted trend has been that younger church members were deserting the church for Pentecostal churches where a wide range of musical instruments are played in worship," said Mufunde.
The church needs to identify those with the hunger for the performing arts and help them be appreciated by their congregations so that they can use their individual art in church, he said.
To achieve this, the Zimbabwe East Conference held its inaugural "UMC Has Got Talent" show to promote music and arts talent in members last year. The event has since been incorporated into the church calendar.
Leah Kasinamunda won the overall prize for her rendition of the popular Italian song "Con Te Partirò" (Time to Say Goodbye). Participants included 7-year old Byron Black who flawlessly recited the church catechism booklet. Prizes included the use of the recording studio of one of Zimbabwe's prominent musicians.
The Rev. Vienna Mutezo, Zimbabwe West deputy administrative assistant to the bishop and connectional ministries director, said the arts workshop was designed to nurture talent in church members.
"When we are making disciples for Jesus Christ, we have children and adults who are talented in arts and music and we have to invest in the talents which they have," she said.
"We have to make sure our church retains these talents as music is the backbone of evangelism," she said.
The Zimbabwe Episcopal Area has plans to start a school of music for The United Methodist Church for those interested in music careers and to cater to all of the musical needs of the denomination in Zimbabwe. The proposal is for the school to be housed at Nyadire Teachers College.
"We are going to start the United Methodist School of Music so that we can harness the talent and siphon it back into the churches," Mutezo said.
Mutonga who learned to play the traditional marimba during last year's workshop, said the instrument sounded good enough to be used in church gatherings.
"We are planning to showcase marimba at our annual conference so the congregants would have a feel of these new instruments and have an appreciation of them from a closer perspective," he said.
The Rev. Paul Mazumba said his church had bought the guitar that he brought to the arts workshop so he could learn how to play it. He urged other churches to invest in new musical instruments in order to enhance worship services.
Chikwanah is a communicator of the Zimbabwe East Conference.
News media contact: Vicki Brown at (615) 742-5470 or [email protected]. To read more United Methodist news, subscribe to the free Daily or Weekly Digests.