---
Key points
The Dobbs vs. Jackson decision should be supported by United Methodists.
A careful reading of the United Methodist Social Principles is consistent with more limited access to abortion.
United Methodists still have much work to do in supporting mothers and children around the world.
---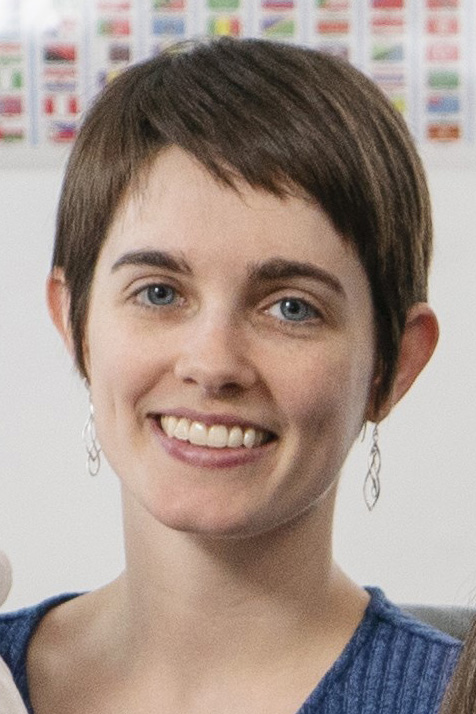 Holly Fugate.
Photo courtesy of the author.
Commentaries
UM News publishes various commentaries about issues in the denomination. The opinion pieces reflect a variety of viewpoints and are the opinions of the writers, not the UM News staff.
When the Dobbs vs. Jackson Women's Health Organization ruling came on June 24, it was met with both jubilation and consternation. Some saw it as a victory for unborn children, others as a violation of a woman's right to bodily autonomy. Still others simply saw it as federalism prevailing as the law of the land. Amid these various opinions and emotions, what should the response of the United Methodist be to Dobbs?
To answer, we must turn for guidance to the church's Social Principles, found within the Book of Discipline. The Social Principles' language on abortion is often heralded as middle-of-the-road and nuanced, leaving room for a variety of opinions. This belief may lead to the conclusion that our position on Dobbs can be varied and nuanced too. However, I believe the Social Principles' stance on abortion is less nuanced than many think, and I believe it also requires Dobbs' affirmation by United Methodists.
There are two profound statements we make as United Methodists regarding abortion. Paragraph 161.K in our Social Principles states, "Our belief in the sanctity of unborn human life makes us reluctant to approve abortion." Then comes this: "But we are equally bound to respect the sacredness of the life and well-being of the mother and the unborn child."
From these two statements, we as United Methodists make clear that we believe the unborn is sacred human life and that we are bound to respect equally the mother and her unborn child. Abortion kills that sacred human life, which is why we are reluctant to approve abortion, just as we are reluctant to approve the killing of any human.
The paragraph goes on to say, "We cannot affirm abortion as an acceptable means of birth control." That's because doing so fails to respect the life and well-being of mother and child equally. In fact, the only situation in which we affirm abortion is "tragic conflicts of life with life" in which a mother might die because of a pregnancy (such as ectopic pregnancy).
Therefore, according to our Social Principles, abortion is the killing of a sacred human life – a life we are bound to treat with the same respect we give other humans. With that understanding in hand, we can turn to the Dobbs decision.
What did Dobbs do? It revoked a constitutional right to abortion, yes. But since we have a definition of abortion, we can plug that clarifying language in to better understand Dobbs.
The Dobbs decision revoked a constitutional right to kill sacred human life.
Put like that, the discussion does not seem so nuanced. In what other contexts would United Methodists affirm a right to kill sacred human life? Not many. So what should the United Methodist response to Dobbs be? Presumably the same response a United Methodist would have to any other ruling that removed the right of humans to kill other humans.
The conclusion seems obvious when stated like this, but real-life situations seldom feel that simple. Here's a huge complicating factor that I readily admit: pregnancy is weird. I say that as someone who has had three babies, including a daughter who may one day be pregnant.
There is no other normally occurring situation in which one human life is inextricably dependent on another person for months. That complication raises questions of whether the rights that a woman has over her body trump the child's right to life. The right for women to control their own bodies is one that I very much want and one I desire for all women. However, when I think through the implications, I'm led to places I and other United Methodists simply cannot go.
Subscribe to our
e-newsletter
Like what you're reading and want to see more? Sign up for our free daily and weekly digests of important news and events in the life of The United Methodist Church.
If autonomy over one's body is paramount, there are no limits we can put on abortion. If I believe my right to control my body gives me the right to early abortions, then I must affirm the right to abortion throughout the entire nine months. After all, the unborn is just as much inside its mother in the first trimester as the third.
I cannot affirm abortions at nine months. The same goes for gender-selective abortions, abortion for eugenics or abortion as birth control, all of which are explicitly rejected by the Social Principles. If you allow any abortions based on bodily rights, you have to allow all abortions, since the unborn is still inside its mother regardless of the reason for abortion. There is no nuanced middle ground.
The single instance that the Social Principles suggest "may justify abortion" -- those "tragic conflicts of life with life" -- is not because of the rights a woman has over her body. It's because this is a case in which one or both of the equally valuable lives will end without intervention, and it is akin to killing in self-defense. Thankfully, such cases are extremely rare with current medical technology. I for one am hopeful that even the most conservative states will not remove that emergency life-saving self-defense option, and if they do, United Methodists can be the first to petition for that protection because of our clear beliefs.
The Dobbs ruling did not make abortion illegal in the United States, and it is not the end of the story. States have the right to establish their own laws regarding abortion, and many are taking this opportunity to create restrictions that they could not have before. I believe this is good and that the respect for human life that Scripture and our Social Principles teach will be easier to uphold in many places because of it.
United Methodists still have much work ahead in respecting and supporting the lives of mothers and children and reducing the number of abortions around the world. But the Dobbs ruling moves us closer to those ends, and for that we can celebrate it.
Fugate is a member of Otterbein United Methodist Church in Pittsfield, Pennsylvania.
News contact: Sam Hodges at (615) 742-5470 or [email protected]. To read more United Methodist news, subscribe to the free Daily or Friday (weekly) Digests.
---
Like what you're reading? Support the ministry of UM News! Your support ensures the latest denominational news, dynamic stories and informative articles will continue to connect our global community. Make a tax-deductible donation at ResourceUMC.org/GiveUMCom.