---
Key Points:
United Methodists launched the Twins Association of Zimbabwe in 2016 to assist mothers of multiples, support children through school and empower them economically through various projects.
Twin brothers Tendai Mayor and Farai Lawyer Katonha, who founded the group, said they are dedicated to empowering all multiples and making sure none live in poverty.
TAZI has established various projects across Zimbabwe, including a piggery.
---
In 1984, the late Major Katonha of Mudzi District, some 125 miles from the capital Harare, and his three wives received multiple blessings. Each wife delivered a set of twins, bringing triple blessings and myriad problems for the unemployed husband.
Having six children in the same stream at school proved a mammoth task for Katonha, who relied on subsistence farming. He was unable to pay for their fees and other needs. This resulted in the twins either dropping out of school or taking turns to attend as the teachers could not tell them apart.
Tendai Mayor and Farai Lawyer Katonha, 38, did not attend all primary school classes. "One of us did not attend the fourth grade, while the other skipped the fifth grade," they admitted. They did not divulge which child attended which year.
One twin went to school while the other herded cattle for villagers to raise money for school fees. The first time they wore school shoes was when they joined the school choir. The uniform included canvas sneakers.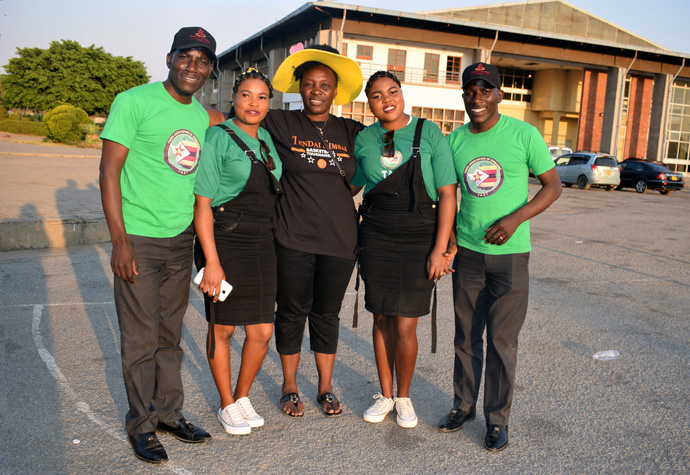 This is the life most twins and multiples face in Zimbabwe, and mothers sometimes single-handedly raise children as fathers abscond from the multiple responsibility.
Global statistics indicate that in 1999, out of 2.8 million twins born worldwide, nearly 1.1 million (41%) were born in Africa. The mortality rate of twins is high due to low birth weight, tendency to be premature and complications at birth.
From this background, the Katonha twins decided to form Twins Association of Zimbabwe in 2016 to assist mothers of multiples, support the children through school and empower them economically through various projects run by the association. TAZI embraces all multiples, regardless of religious affiliation.
The Katonha twins, who are members of Seke South United Methodist Church, said they are dedicated to empowering all twins and multiple births in Zimbabwe and making sure that none will live in poverty.
They aim to improve living standards of the children while also ensuring prenatal and postnatal well-being of mothers who may die due to complications during multiple childbirth.
Felistas Magora-Dube taught at one of the schools attended by the Katonha twins.
"We couldn't tell them apart," she said. "We just referred to them as the Katonha boys. They were serious about their schoolwork, and we could see they had the potential to reach great heights. The boys seemed passionate about developing their home district of Mudzi."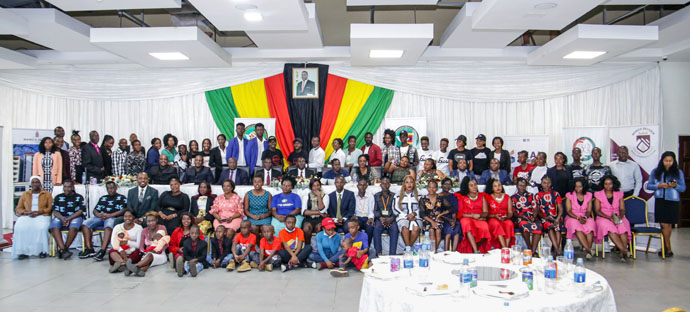 In 2020, TAZI assisted in paying examination fees for 300 students who were twins or other multiples.
Clara Machingauta of the Kuwadzana suburb in Harare expressed gratitude for the assistance she received in paying examination fees for her 19-year-old twin daughters, Chantelle and Charmaine.
"I am a widow and benefited from the intervention by TAZI when I was struggling to raise examination fees for my daughters," she said. "The fees had increased drastically."
TAZI support enabled the Machingauta twins to write their Ordinary Level public examinations and proceed to Advanced Level.
"We benefited a lot from the TAZI examination and scholarship fund," Machingauta said. "Without the association's help, my daughters would not have managed to sit for the examinations. They would have probably dropped out of school."
TAZI has established various projects across Zimbabwe, including a piggery, poultry projects, farming, and provision of goods and services. The association sources milk formula and infant food to ensure that newborn twins and other multiples are well nourished as the mothers sometimes cannot adequately breastfeed more than one baby. Apart from donations from well-wishers, the government's Department of Social Welfare assists with formula for newborns.
The association has a piggery in rural Seke that currently has 23 pigs from an initial five.
"Pigs multiply fast as they can produce two litters a year with a minimum of eight piglets and up to 14," said Lawyer Katonha.
They have a ready market in twins who run butcheries in Chitungwiza and neighboring Harare.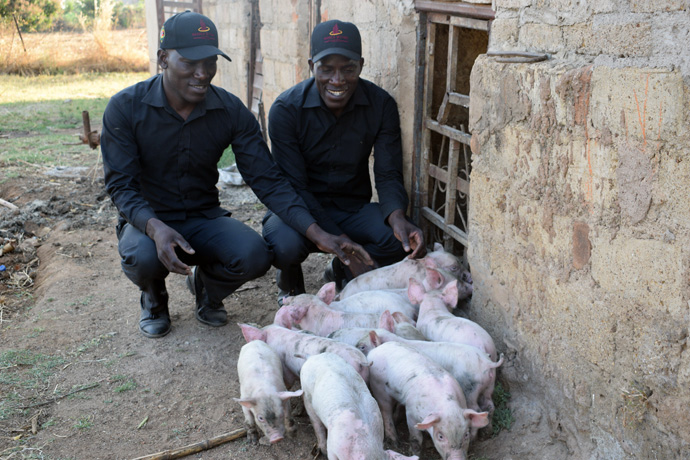 The Katonhas said they assist twins who want to start income projects by mobilizing capital from those with established businesses.
TC Funeral Services in Chitungwiza, which manufactures coffins and provides funeral services, is one of the companies run in partnership with TAZI.
Elisha Chigwara, who lost his twin, Elijah, in 2008, said the company has clients all over Zimbabwe.
"We donate our services at needy multiples' funerals," he said.
The Rev. Wellington Tinashe Buzuzi and his twin, Shellington Tinaye Buzuzi, have been members of TAZI since its inception.
"The organization is helping to improve the standards of living for all Zimbabwean twins and (other) multiples as it is creating wealth and employment through agriculture and indigenization," said Wellington Buzuzi.
The Buzuzi twins have banana plantations in Honde Valley and have donated two and a half acres of land to TAZI to run a similar project.
In January 2022, Lawyer and Mayor Katonha were elected to chair the Southern African Development Community Twins Association, which promotes empowerment of multiples and business networking among the members who are in 16 countries.
Lawyer and Mayor are a major sensation wherever they go. They look alike, live in the same house, work together and always dress similarly. Most people with whom they interact have given up trying to tell them apart. They are married to fraternal twins, Yvette and Nvette.
Chikwanah is a United Methodist communicator in Zimbabwe.
News media contact: Julie Dwyer, news editor, [email protected] or 615-742-5469. To read more United Methodist news, subscribe to the free Daily or Weekly Digests.
---
Like what you're reading? Support the ministry of UM News! Your support ensures the latest denominational news, dynamic stories and informative articles will continue to connect our global community. Make a tax-deductible donation at ResourceUMC.org/GiveUMCom.