The Rev. Donald E. Messer has a message that will resonate with fans of the Rev. Al Green: "Let's stay together."
The theologian has edited a new collection of essays: "Celebrating God's Love: Living into Christian Unity and Interreligious Relationships," for the United Methodist Publishing House's Abingdon Press.
The book promotes stronger ecumenical ties and interfaith relations. It also calls for The United Methodist Church to reject talk of schism and stay united, despite intensifying disagreements about how the church ministers with gay, lesbian, bisexual and transgender individuals.
Contributors include seven bishops, church scholars and the Rev. Adam Hamilton, lead pastor of United Methodist Church of the Resurrection in Leawood, Kansas. Each essay concludes with questions aimed at fostering small-group discussions.
Messer is the global consultant for the denomination's Office on Christian Unity and Interreligious Relationships, which is part of the Council of Bishops. He also has long been a leader in the denomination's global fight against AIDS. He answered questions from United Methodist News Service by email while in Kenya.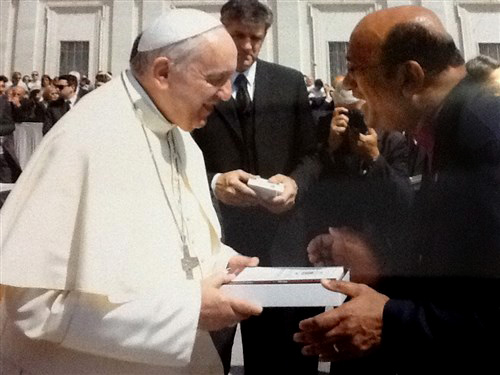 You describe this book's topics as both timeless and timely. Why do you think it is important for United Methodists to learn more about ecumenism and interfaith dialogue?
The United Methodist Church has long championed Christian unity and interreligious relationships, but now it is threatened by internal schism and disruption of interfaith relationships. Division within the church over equal rights for LGBT persons and political pressures globally undermine friendships with other faiths. As we move toward a church General Conference (the denomination's top lawmaking assembly) and a general election in the United States, we need to reaffirm and rethink our basic biblical and theological tenets that have long undergirded United Methodism. So the book is timeless in that it explores the depths of our tradition but also is timely since it faces questions of human sexuality and political issues like Iran and the Middle East.  
As a theologian, how do you think the current debates in The United Methodist Church regarding human sexuality compare to earlier church-dividing disputes, such as divisions over the sacraments and slavery? How serious is the risk the denomination will split?
The danger is not taking the risk of schism seriously. Too often, the church has stumbled into division without fully considering the consequences or alternatives. Many are unhappy with the church's current predicament, and the need for divine guidance is quite apparent. No two church-dividing situations can be considered equal, and each needs to be addressed on its own. In retrospect, no United Methodist would favor division over slavery and almost none would support segregation. Historically, change should have occurred to be in keeping with the gospel of Jesus Christ. Following the love commandments of Jesus can lead the church to find ways of avoiding schism.
The denomination teaches the practice of homosexuality is "incompatible with Christian teaching" and bans both same-gender weddings and "self-avowed practicing" gay clergy.  You include an essay by Hamilton, who proposes leaving the question of same-sex marriage up to local churches. Why, of the various options heading to the 2016 General Conference, did you include Hamilton's in this book? 
In the final chapter, I wrote lists of a variety of options, of which Hamilton is only one. Hamilton's essay is a good example of how to deal with a timely issue.
Many of the divisions in the U.S. Methodist movement came in response to the white supremacy that existed in United Methodist predecessor bodies. We recently saw United Methodists reaching out in prayer and partnership to the African Methodist Episcopal Church after the massacre at Emanuel AME Church in Charleston, South Carolina. How do you see current relations among United Methodists and their fellow Pan-Methodist church members?
There is increasing cooperation and partnership with our Pan-Methodist colleagues. Meetings regularly occur. The Council of Bishops ecumenical officer, Bishop Mary Ann Swenson, and the Office of Christian Unity and Interreligious Relationships consider these ties of paramount importance.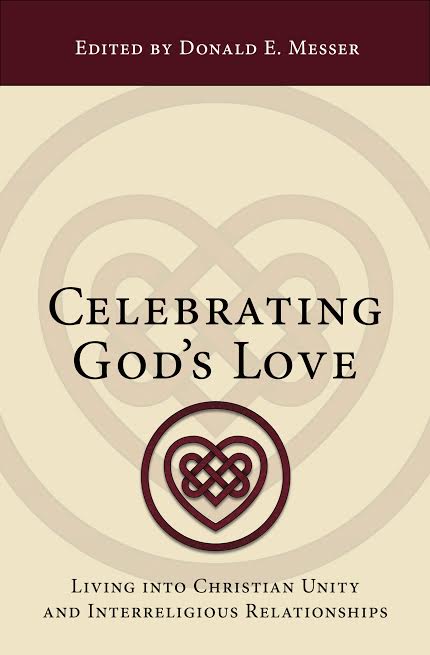 Wisconsin Area Bishop Hee-Soo Jung and Boston Area Bishop Sudarshana Devadhar each call for increasing interfaith cooperation. The violence of the Islamic State, Boko Haram and other extremist groups has drawn more attention the persecution of Christians and other religious groups around the world. How important is it for United Methodists to work toward interreligious dialogue?
United Methodists have an invaluable calling to bridge differences and create relationships between Christians and Muslims. Misinformation and misunderstanding too often prevail. Both in the United States and in Africa, there have been efforts to overcome gaps and create partnerships. In the Chicago area, there regularly is focus on these issues. During the Ebola crisis, United Methodists and Muslims in the countries of West Africa worked together to overcome the crisis. Especially in Sierra Leone, we have an excellent example of a United Methodist bishop leading the way.  In Europe, there are efforts as well.  
How do you see ecumenical and interreligious engagement contribute to your work in the fight against AIDS?  
We are not going to conquer any disease without partnership with people of other faiths and other people of good will. Everywhere I go in the world to combat the stigma of discrimination against persons living with HIV and AIDS, I look to people within the church and in other communities of faith to help.
The World Council of Churches has been a primary force around the world — it has not grown apathetic about AIDS. Today, I was in a setting working with Church World Service as we met with LGBT persons in Kenya who are facing the challenges of HIV and AIDS.  
Hahn is a multimedia news reporter for United Methodist News Service. Contact her at (615) 742-5470 or [email protected].
---
Like what you're reading? Support the ministry of UM News! Your support ensures the latest denominational news, dynamic stories and informative articles will continue to connect our global community. Make a tax-deductible donation at ResourceUMC.org/GiveUMCom.