During my first filming trip to Northern Ireland 24 years ago — during "the troubles" — my camera operator, John Goheen, and I found ourselves found ourselves in a dark, sticky-floored comedy club in Belfast called The Empire. We'd spent the day filming in a nearby Methodist church that had survived damage from 33 paramilitary bombings.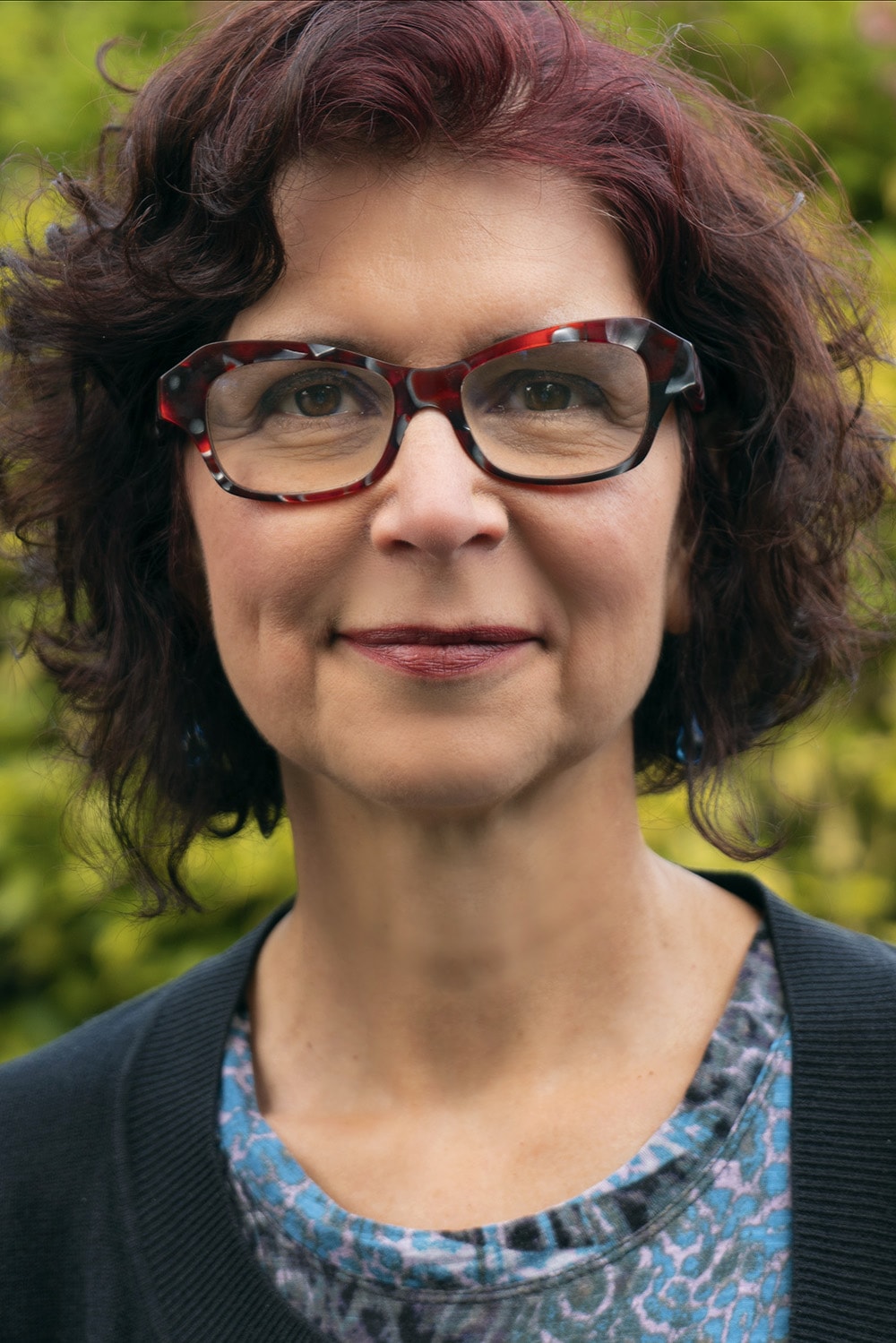 The Rev. Kathleen LaCamera
Photo by Chris Loughlin
On stage was a young man pulling on a black ski mask and telling jokes about terrorists to a raucous but appreciative crowd. Clearly outsiders, we quickly became fair game for some bare-knuckle comedy slings and arrows. They came fast and hard. The crowd loved it. We squirmed.
The next day, 22-year-old Patrick Kielty smiled a wry apology at me over coffee for making us the butt of his jokes. "If I were you, I'd have done the same," I told him.
We went on to talk about the comedy scene in Northern Ireland and about his hopes to tour in America. What we did not talk about was how Kielty's father was shot dead by UFF (Protestant) paramilitaries at his office in the quiet town of Dundrum when Patrick was only 16. Jack Kielty was targeted because he was a well-known Catholic. His son didn't bring it up, and I, instinctively, didn't ask.
Commentaries
UM News publishes various commentaries about issues in the denomination. The opinion pieces reflect a variety of viewpoints and are the opinions of the writers, not the UM News staff.
Now 47, Patrick Kielty is a well-known face on British television. In the award-nominated BBC documentary "My Dad, the Peace Deal and Me," Kielty does talk about that murder and the high costs of voting for the 1998 Good Friday Agreement. It's a deal that disarmed the "men of violence" in exchange for an amnesty that allowed Kielty's father's killers and many others to go free. He also talks about Brexit and the threat it poses to a very hard-won peace in Ireland.
"It makes me fear for the future of the Good Friday Agreement and the delicate balance it achieved," says Kielty, filmed standing with one foot in Northern Ireland and the other in the Republic of Ireland. "[The Agreement] has delivered 20 years of peace and allowed an entire generation to grow up free from the violence that scarred my youth."
I share Kielty's fears about Brexit and its potential to separate and divide in destructive ways — especially on the border between north and south. Having reported on and gotten to know Northern Ireland and its people over nearly a quarter century, I have seen with my own eyes how much has changed since 1998. Barbed wire and military watch towers are gone. Belfast now is arguably more famous as the home of the international blockbuster "Game of Thrones" and The Titanic Experience tourist attraction than for its past violence. Young people of all backgrounds and persuasions can mix and enjoy a night out in Belfast's city center without the old fears.
Watch documentary
Even after terrible loss and trauma, Kielty and 71% of Northern Ireland's voters said "yes" to a Good Friday peace deal that also meant freeing 500 perpetrators of violence against them and their loved ones. I call that nothing less than heroic. Two decades on, we can see their choice led to a still fragile but holding peace. But in 1998, there were no guarantees.

In the film, Kielty reflects on that choice: "If you want to move on as a society you have to hang on to the memories of the people you love and why it hurts that you miss them. … But you have to ask, 'How is this going change? Are we going to be the people who will change it?'"

With incredible compassion, he concludes: "If people are scared or hurt or have reasons why they can't move as quickly as I want them to move, that's really valid. … Where there's peace, there will always be a wee bit of hope."

There is much to admire in the people of Northern Ireland and equally much to hope for as the Brexit process stutters onward. We onlookers — who also live with our own destructive divides — might consider what conflict over religion and politics and borders has stolen from the Irish people, as well as the lessons that have come with it.

At the heart of those lessons is the willingness to show a "flexibility" reflecting a strength, not weakness, that peace builder and Irish Methodist minister Gary Mason talks about. Invited to speak all over the world about living with conflict, Mason points to flexibility, and a quiet space for listening, as essential elements for learning how disagree well.

The muscular, heroic flexibility that Patrick Kielty showed in making a sacrificial decision for peace is extraordinary. He chose life. May we all take seriously our opportunities to do likewise.

I have set before you life and death, blessings and curses. Now choose life, so that you and your descendants may live. — Deuteronomy 30: 19-20

The Rev. Kathleen LaCamera is an ordained United Methodist minister and a writer, filmmaker and mental health care chaplain living in Manchester, England.

News media contact: Linda Bloom, assistant news editor, [email protected] or 615-742-5470. To read more United Methodist news, subscribe to the daily or weekly digests.
---
Like what you're reading? Support the ministry of UM News! Your support ensures the latest denominational news, dynamic stories and informative articles will continue to connect our global community. Make a tax-deductible donation at ResourceUMC.org/GiveUMCom.