---
Key points:
God loves us all, and no one needs to disaffiliate from The United Methodist Church just because they are uncomfortable with those who are different.
African Americans were once considered less than human, and we must avoid making the same mistake with LGBTQI+ siblings.
The choice of disaffiliating or staying UMC does not rest with your pastor. It is your choice.
---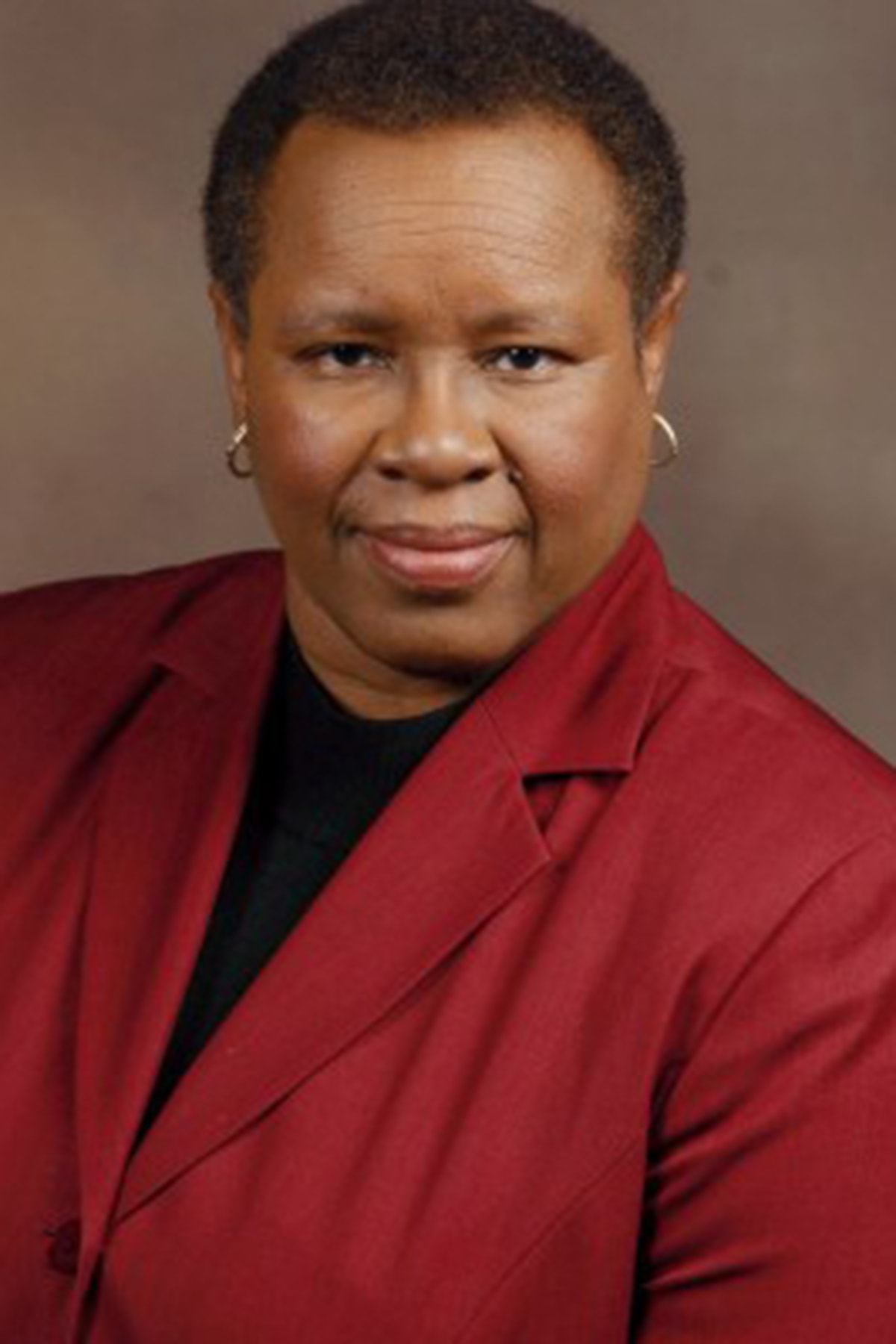 The Rev. Beverly L. Wilkes-Null.

Photo courtesy of Highland Hope United Methodist Church.
Commentaries
UM News publishes various commentaries about issues in the denomination. The opinion pieces reflect a variety of viewpoints and are the opinions of the writers, not the UM News staff.
Many of us can quote John 3:16: "For God so loved the world that he gave his only Son, so that everyone who believes in him may not perish but may have eternal life." These wonderful words remind us that God's love is too vast for human understanding. God not only loves me; God also loves those that I or the world may deem as unlovable.
God has chosen to create a kaleidoscopic family of many and diverse colors, languages, nationalities and understandings. God has created people who love God with all of our hearts. We are straight, gay, LGBTQI+, and we are all loved by God, though not understood by each other.
We are empowered to accept John 3:16 as profound truth when we fully embrace John 10:16. This is Jesus' statement: "I have other sheep that are not of this sheep pen. I must bring them also. They, too, will listen to my voice, and there shall be one flock and one shepherd." We do not get to choose who is in and who cannot be in the sheep pen because the sheep pen does not belong to us. We are but caretakers, "undershepherds" at best. The pen, the fold, belongs to God.
No one needs to disaffiliate from The United Methodist Church because the thought of worshipping with and loving those whom we have demonized and criticized makes us uncomfortable. Look at me! My people, African Americans, were once considered to be three-fifths human because we were different. To think of us as less than human allowed and promoted our enslavement, rape and dehumanization.
Look at me! Since African Americans were deemed less than human, we were chattel. We could not be licensed to preach in the Methodist Church.
Look at me! Women, no matter the color of our skin, slave or free, could not be licensed or ordained or even lead a Bible study session.
We are still here, lay and ordained, investing in and challenging the church. Please do not do to our LGBTQI+ siblings what you have already done to me, to us. God's sheep pen is no great human experiment with which to toy. God's sheep pen is a mirroring of God's heaven; it is for everyone whom Jesus chooses to bring in.
If you are a part of The United Methodist Church and are reading this post, in your heart, you have already decided that you want to stay UMC. However, you may be struggling with how others will view you if you stay. You may have been told that if you stay, your congregation will die. That is a lie. You may have been told that you will receive a pastor whose theology is contrary to your congregation's beliefs. That, too, is a lie.
Subscribe to our
e-newsletter
Like what you're reading and want to see more? Sign up for our free daily and weekly digests of important news and events in the life of The United Methodist Church.
The clergy appointment process includes the voices of the laity via the pastor-parish relations committee. Your committee will continue to work with your district superintendent, who works in tandem with colleagues and the bishop to make missional appointments. Granted, appointment making is not an exact science because no perfect congregations and no perfect pastors exist. However, bishops and cabinets throughout The United Methodist Church have nothing to gain by sending congregations pastors who are not a missional fit.
If your pastor wants to disaffiliate, celebrate the time you have had with them, shake their hands and let them go. Call your district superintendent and tell them, "We are staying, and our pastor is going, so please include our congregation in the appointment process." You do not need to leave because your pastor does not want to stay.
Slave or free, disaffiliate or stay UMC? The choice is not your pastor's; it is yours.
No matter what you decide, the world will continue to challenge you. I can promise that if you choose to stay United Methodist, we will continue to see the world as our parish. We will continue to be in ministry with all the world, even when it makes us uncomfortable.
Wilkes-Null serves as chaplain at McKendree University, Lebanon, Illinois, in the Illinois Great Rivers Annual Conference.
News media contact: Tim Tanton or Joey Butler, Nashville, Tennessee, (615) 742-5470 or [email protected]. To read more United Methodist news, subscribe to the free Daily or Weekly Digests.
---
Like what you're reading? Support the ministry of UM News! Your support ensures the latest denominational news, dynamic stories and informative articles will continue to connect our global community. Make a tax-deductible donation at ResourceUMC.org/GiveUMCom.