United Methodists and other religious leaders are expressing shock over the Nov. 13 terrorist attacks in Paris and feelings of solidarity with the French people but cautioning against condemnations of Muslims or a dangerous escalation of military action.
And the World Council of Churches and others have pointed out that equally disturbing attacks are occurring elsewhere, including the Nov. 12 bombings in a Beirut, Lebanon, shopping area that claimed 41 lives.
Bishop Patrick Streiff, who oversees the small number of United Methodist congregations in France as the episcopal leader of central and southern Europe, pointed to his horror over "the depth of violence despising human lives" and to his conviction of the need to follow the model of Christ as peacemakers.
"We are people who believe in Christ. Our life shall witness that Christ is the Prince of Peace. He has blessed those who make peace. This shall model our answer to the terrible attacks in Paris," he said in a statement.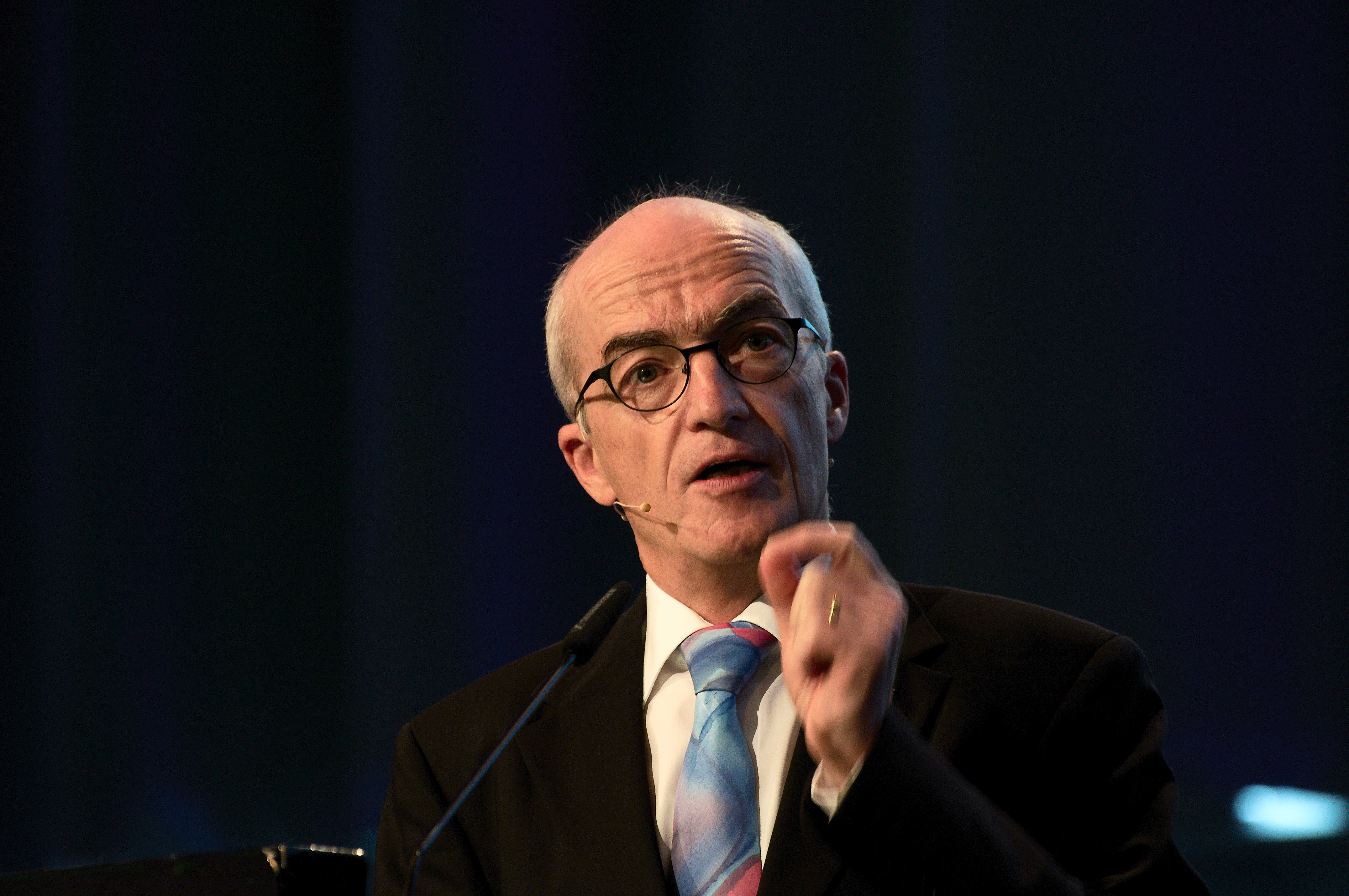 "As Christians, we serve the Prince of Peace," noted the Rev. Susan Henry-Crowe, United Methodist Board of Church and Society, as she expressed deep sympathy for the French people. "May His message of love and hope transcend the terror our world has felt today."
Moment of silence in Europe
In Paris, London, Berlin and elsewhere in Europe, people gathered publicly Nov. 16 to observe a moment of silence in honor of the victims at noon Paris time.
The attacks, at six different locations, began at 9:20 p.m. Friday at the Germany-France soccer match and ended at 12:20 a.m. Saturday when police stormed the concert hall where 89 people were killed. In the end, the death toll stood at 129, with 352 wounded, 99 critically.
The Islamic State, also known as ISIS or ISIL, has claimed responsibility for the attacks, which seemed designed to strike fear into people's everyday lives. Besides the stadium and concert hall, gunmen with automatic weapons targeted restaurants in one of the most densely populated parts of Paris, full of young people. "It was a hit at the soul of Paris," a 38-year-old woman dining in the area told the New York Times.
François Clavairoly, president of the Protestant Federation of France, spoke of the need to witness "to a hope that can never be vanquished" in his statement on the attacks. "It is the values of the Republic and democracy that have been targeted, just as human fraternity is being put to the test by such unjustifiable acts guided by evil," he declared.
Other reactions from United Methodist Leaders
Bishop Warner H. Brown Jr., president, United Methodist Council of Bishops:
"Let us be in prayer for Paris and the people of France. These events have impacted them in the way September 11, 2001, grieved the U.S. Also, please pray for communities around our world that will not make the news, but cringe under the threat of violence."
The Rev. John McCullough, Church World Service:
"The 37 member communions of Church World Service stand alongside our interfaith partners as we condemn the continued violence perpetrated by ISIS. Hatred and violence have no religion, nationality or belonging in any community."
"World Methodist Council General Secretary Bishop Ivan Abrahams extends the condolences of the WMC to the next of kin of those killed and to the French nation…. May God help us work toward and realize a day when violence no longer exists."
Jim Winkler, National Council of Churches:
"The National Council of Churches condemns the Nov. 13 attacks in Paris, Beirut, and Baghdad. We stand in solidarity with peace-loving people everywhere and urge these acts of horrific violence not be mistaken as part of a war between Christianity and Islam."
Impact on refugees
The executive committee of the United Methodist Germany Central Conference, which was meeting when the attacks occurred, sent a letter of prayer and solidarity to the Protestant Federation and United Methodist congregations in France.
"We talked as well about the question how to respond to the changes in Europe because of the refugees that arrive here," German Bishop Rosemarie Wenner told United Methodist News Service.
"Although we were blessed by the many positive reports of how United Methodist congregations welcome strangers, we are also worried because of an increase of hostility and Islamophobia which might even become bigger after the terrorist attacks."
A similar discussion on walking "hand in hand with places of woundedness in the world" was taking place among members of the World Council of Churches executive committee as they began a first day of meetings on Nov. 13 in Bogis-Bossey, Switzerland, reported United Methodist Bishop Mary Ann Swenson, co-vice moderator for the WCC's Central Committee.
"Little did we know that we would wake … to discover Paris to become one of those places," she wrote to UMNS.
The WCC executive committee's statement also touched on its concern about the impact on Europe's refugee crisis. "Let us not allow these events to diminish our care and hospitality to those fleeing violence and oppression," the committee cautioned.
Experiencing the same horror
United Methodists have come to know some of those refugees personally through their relief work, said Thomas Kemper, top executive, United Methodist Board of Global Ministries. He pointed out that the Beirut bombings invoked the same horror and anguish as Paris.
"The events of Paris may encourage border restrictions in the name of security and prohibit the entrance of Syrian and Iraqi refugees who have endured terrorism for years," Kemper said in a Nov. 16 statement. "We pray that governments and people may resist anti-refugee sentiment and continue to offer sanctuary to those in need."
Governments also must resist implementing counterterror responses that could lead to what they are trying to avoid – weapons of mass destruction and a world at war, said the Rev. Stephen J. Sidorak Jr., ecumenical staff officer of The United Methodist Church.
"Any consideration of the evil of terrorist violence requires analysis of the possible evil implicit in the counterterror response," he wrote in a statement.
"Each religious community must be poised to critique and rebuke its own membership," Sidorak added. "In particular, today, Christians and Muslims alike must muster arguments against radical fundamentalists and violent extremists in their midst, morally rebuking their own religious apostates who incite to evil.  We cannot allow extremist fringe elements within our traditions to define what our faiths stand for, and what they stand against."
Bloom is a United Methodist News Service multimedia reporter based in New York. Follow her at https://twitter.com/umcscribe or contact 
---
Like what you're reading? Support the ministry of UM News! Your support ensures the latest denominational news, dynamic stories and informative articles will continue to connect our global community. Make a tax-deductible donation at ResourceUMC.org/GiveUMCom.