Politics landed Vano Kalembe Kiboko in prison in his native Democratic Republic of Congo, his siblings say. But God's power is enabling the United Methodist to lead his fellow prisoners to new faith and transformed lives in Christ.
Kiboko — a United Methodist lay evangelist and a former congressman in Congo — was arrested Dec. 29 by the country's secret service. He has been behind bars ever since on what the watchdog group Human Rights Watch calls "trumped-up charges."
On Sept. 15, a court sentenced Kiboko to three years in prison for "incitement to racial hatred, tribalism and spreading false rumors."
His arrest came after he publicly denounced the Dec. 8 shooting of a woman, who was engaged in a nonviolent protest. During the same press conference, Kiboko said the country should not amend its constitution to allow President Joseph Kabila to run for a third term in 2016.
Kiboko's family disputes the charges that led to his imprisonment. They say he is incarcerated simply for defending the country's constitution.  
Kiboko has good reason to feel sorry for himself, said the Rev. Kiboko I. Kiboko, his brother and a district superintendent in the Iowa Conference. But he has not responded with self-pity.
"He said, 'People are who they are, and I have to love them and focus on changing lives here in prison,'" his brother said.
Feeding bodies, saving souls
Just as Paul and Silas witnessed to Christ while in prison, the 56-year-old Vano Kiboko is likewise testifying to Christ's liberating grace. Each week, he preaches and his family brings massive amounts of food for a communal Agape feast.
In eight months, more than 700 have made a profession of faith at these services, and he has baptized more than 300.
South Congo Area Bishop Kainda Katembo appointed him a lay evangelist in July 2014 with the authority to baptize. "He said at the time, 'I have five pastors in my church. Why would I need to baptize?'" his brother recalled. "He did not know God had a plan."
Now, the Rev. Kiboko said, his brother has baptized more people in prison "than I have in my 25 years in ministry."
Vano Kiboko's ministry is saving lives along with souls, said his sister, the Rev. J. Kabamba Kiboko. She is a United Methodist pastor in Ohio and a member of the denomination's top court, the Judicial Council.
She said the prison in Congo's capital of Kinshasa was built for about 2,000 people, but now houses almost 8,000. At meal times, the prison only offers food to 2,000 on a first-come-first-served basis, she said. The weekly agape meals are saving people from dying of malnutrition.
One of their nephews who is an attorney is also providing free legal assistance that has led to some prisoners regaining their freedom.
The prisoners call the work Vano Ministries, and the government knows about it, said his sister.
"You'll ask me: 'How do they allow it?'" she said. "It's a God thing."
Initially, she said, some people lost their jobs for allowing the ministry. But when new staff came aboard, they were just as accepting because they knew Vano Kiboko in happier times and had received his help.
"God has a mission for everybody, and this is a divine appointment," said the Rev. Kiboko Kiboko of Iowa.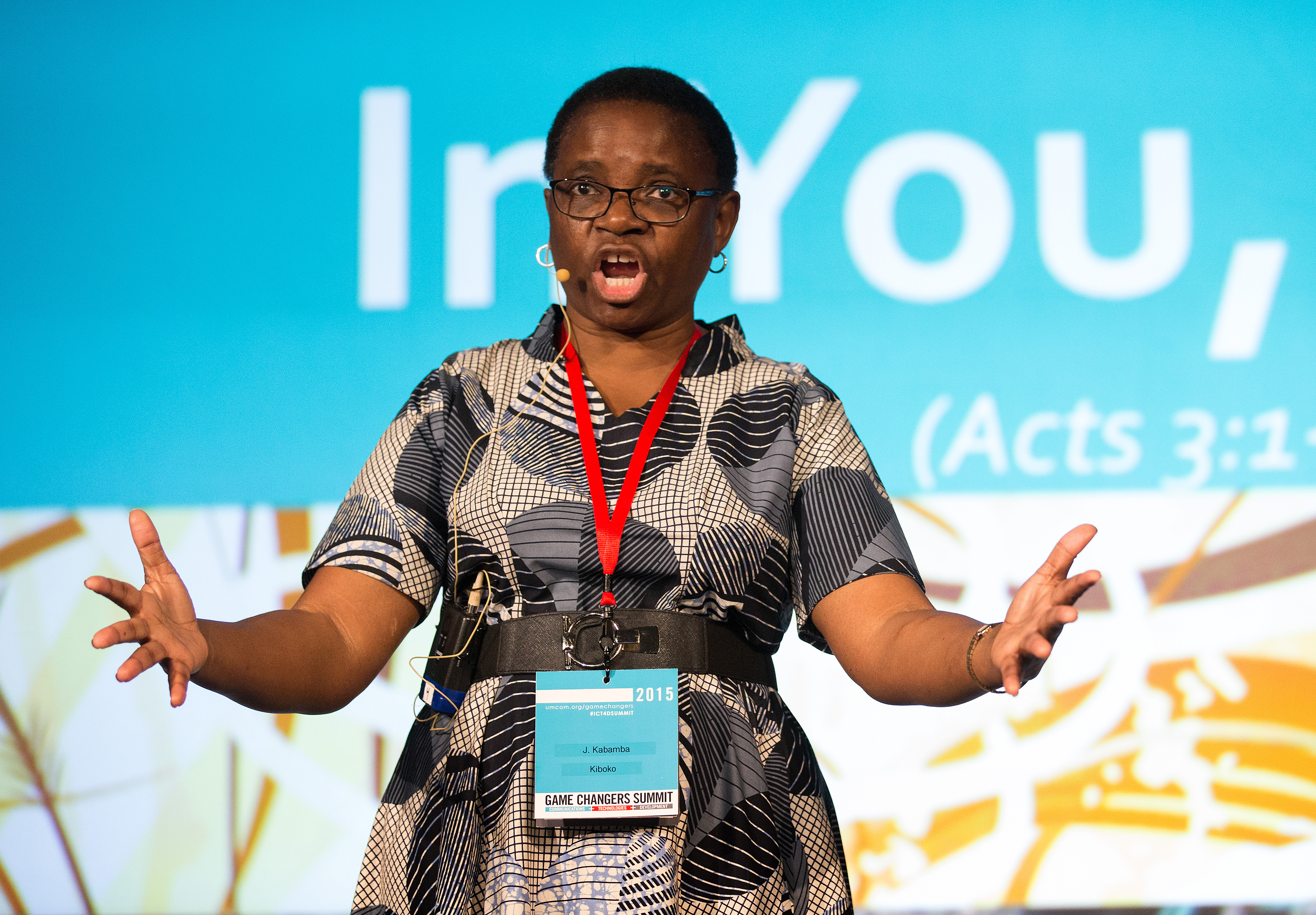 A troubled country
As much as their brother's prison ministry inspires his siblings, they have not slowed their advocacy for his release. They are calling on their fellow church members to contact national leaders about their brother's plight. They also ask United Methodists to pray for peace in their long-troubled home country.
Violence has long afflicted the Democratic Republic of Congo, a country as big as Western Europe in mineral-rich central Africa. The nation suffered savage colonial rule under King Leopold II of Belgium, decades of deadly dictatorship under Mobutu Sese Seko, and most recently years of brutal war in which rebel groups and armies from multiple African countries fought for Congolese land. That five-year conflict claimed at least 6 million lives.
The Democratic Republic of Congo is a "post-conflict setting caught between the challenges of the ending of a war and those of democratization and nation-building," said Thomas Kemper, the top executive on the United Methodist Board of Global Ministries, the denomination's mission agency.
President Kabila's leadership has brought some stability to the country, wrote Kenneth Roth and Ida Sawyer of Human Rights Watch after meeting the president this summer. If he steps down for another elected president rather than running for a third term, the human rights observers said he will arguably be the country's "father of democracy." Kabila took office in 2001 after the assassination of his father, Laurent Kabila.
It is by no means certain elections will go forward next year.
In January, security forces suppressed protests against delaying next year's presidential election, killing dozens. Last week, BBC News reported, another protest against postponing elections once again turned violent with one man severely beaten. Still, other activists have been arrested and held in detention.
It is in this context that Vano Kiboko is behind bars.
Efforts to help
Kemper sent a letter to President Kabila asking him to personally review the case against Kiboko as well as asking for the evangelist's release so he could get medical attention. A mission agency staff member visited Kiboko in prison in May and met with government representatives and ecumenical leaders.
"These conversations are still on going and we hope to send another letter to President Kabila," Kemper said.
Bishop Katembo, in his episcopal address to the 2015 South Congo Annual Conference, also urged the global United Methodist Church to hold Kiboko and his family in their prayers.
"United Methodist people are people of justice and accountability," said the Rev. Kiboko I. Kiboko, about his brother. "We have to try find ways to protect people in all countries."
Hahn is a multimedia news reporter for United Methodist News Service. Contact her at (615) 742-5470 or [email protected].
---
Like what you're reading? Support the ministry of UM News! Your support ensures the latest denominational news, dynamic stories and informative articles will continue to connect our global community. Make a tax-deductible donation at ResourceUMC.org/GiveUMCom.