A United Methodist pastor in Iowa is trying to save the life his brother, who is imprisoned in the Democratic Republic of Congo. And the pastor wants help from the church and the Obama administration. 
The Rev. Kiboko I. Kiboko says his brother, Vano Kalembe Kiboko — a United Methodist evangelist and a former congressman in Congo — was arrested Dec. 29 by the country's secret service.
The arrest came after Vano Kiboko publicly denounced the Dec. 8 shooting of a woman engaged in a nonviolent protest.
Now, the pastor of Norwalk United Methodist Church in Iowa fears that without intervention, his brother's life could be in danger.
Kiboko said his brother has been incarcerated for more than a month without a hearing. His brother also has malaria and likely is not receiving needed medical attention.
The pastor asks United Methodists and others to urge U.S. Secretary of State John Kerry and President Obama to help secure his brother's release. He also asks church members to pray to God for his brother and the people of the Democratic Republic of Congo.
Kiboko told United Methodist News Service that Americans should care about a non-American's incarceration because, in the words of the Rev. Martin Luther King Jr., "Injustice anywhere is a threat to justice everywhere."
"Vano is imprisoned for living out his baptismal covenant 'to resist injustice and oppression in whatever forms they present themselves,'" the pastor wrote in a letter to his congregation.
United Methodist leaders around the globe are responding to the pastor's pleas.
A tense situation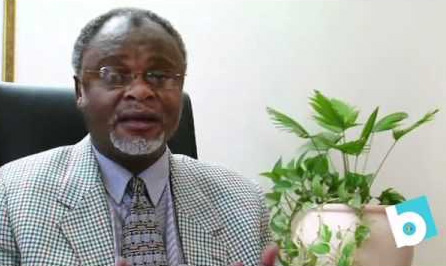 Violence has long bedeviled the Democratic Republic of Congo, a country roughly the size of Western Europe in mineral-rich central Africa.
In 2012, United Methodist leaders from Congo testified before a U.S. congressional subcommittee about the brutal assaults of the M23 militia, at the time widely believed to be supported by neighboring Rwanda's army. Congolese troops and U.N. peacekeepers defeated the militia in 2013, though there have since been reports of insurgents regrouping.
The current crisis that has caught up the Kiboko family is largely a political one. In recent months, protests have erupted against proposals to change Congo's constitution to allow President Joseph Kabila to run for a third term. Kabila took office in 2001 after the assassination of his father, Laurent Kabila.
Vano Kiboko spoke out about a demonstration against taking land from an indigenous Congolese group. During a press conference in December, he also said the country should not amend its constitution. 
His brother pointed out that Kerry had told President Kabila the same thing last year.
Efforts to help
The pastor has started a petition on Change.org addressed to Kerry, Iowa's U.S. senators and other U.S. leaders. Some 500 people have signed, and he said that family members in Europe are also appealing to their governments on his brother's behalf.
The pastor plans to travel to the Democratic Republic of Congo to do what he can for his brother. Their sister, the Rev. J. Kabamba Kiboko, also has traveled to the country to help. She is a pastor in Ohio and member of The United Methodist Church's top court, the Judicial Council.
Other United Methodist leaders are also trying to help. Iowa Area Bishop Julius Calvin Trimble said he has already written President Obama, Kerry and Iowa's U.S. Sen. Chuck Grassley, asking that they intercede.
United Methodists bishops in Congo as well as staff at the United Methodist Board of Global Ministries, the denomination's mission agency, and the Board of Church and Society, the denomination's social justice agency, are working to free Vano Kiboko.
Thomas Kemper, the mission agency's top executive, sees hope in a recent vote by the Democratic Republic of Congo's National Assembly. On Sunday, Jan. 25, the legislative body voted to strip from legislation a planned census that risked indefinitely delaying the 2016 national election. That provision had sparked days of protests in which dozens died, reports the Reuters wire service.
"We are thankful that a fragile peace has resumed in Kinshasa after the violent protests last week surrounding the electoral process," Kemper said. "While tensions are still high, we are hopeful that the electoral legislation passed by the Parliament will support a peaceful democratic transition and will allow for an election that upholds the democratic process and safeguards human rights."
Kemper added that mission agency staff are in prayer for Vano Kiboko and his family.
"We pray for a quick resolution," Kemper said, "and have been working with his family, the bishops and the political authorities in the DRC to secure his release."
The Rev. Susan Henry-Crowe, top executive of the United Methodist Board of Church and Society, said she and agency staff also hold the Kiboko family in prayer. 
"We uphold the dignity of all human beings and their right to speak their conscience," she said. "We continue to hold the people in the Democratic Republic of Congo in our prayers as the country pursues a new electoral process. We pray for peace and reconciliation in the DRC so that true democracy may flourish."
She noted that in its Social Principles, the denomination says: "We hold governments responsible for the protection of the rights of the people to free and fair elections and to the freedoms of speech, religion, assembly, communications media, and petition for redress of grievances without fear of reprisal."
Hahn is a multimedia news reporter for United Methodist News Service. McClanahan is the Iowa Conference director of communications. Contact Hahn at (615) 742-5470 or [email protected].
Audio Interviews
The Rev. Arthur McClanahan interviews Bishop Trimble:
---
Like what you're reading? Support the ministry of UM News! Your support ensures the latest denominational news, dynamic stories and informative articles will continue to connect our global community. Make a tax-deductible donation at ResourceUMC.org/GiveUMCom.