Key Points:
The United Methodist Church risks the same errors of the past if it keeps dividing itself into different factions, writes the head of the Methodist Federation for Social Action.
Bridget Cabrera notes that evangelism and social justice each need the other to be its best.
The categories of centrist and progressive "fall flat" in the face of spreading the good news.
---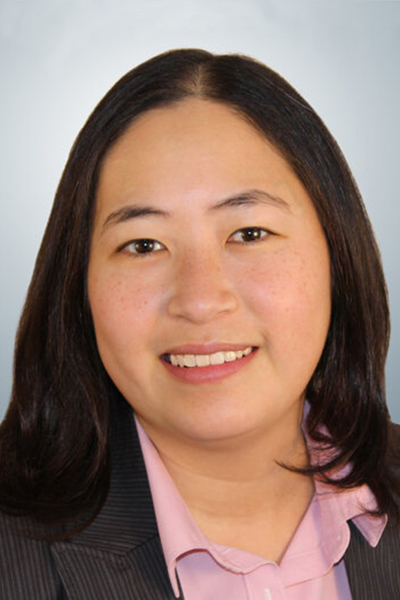 Bridget Cabrera.
Photo courtesy of the Methodist Federation for Social Action (MFSA).
Commentaries
UM News publishes various commentaries about issues in the denomination. The opinion pieces reflect a variety of viewpoints and are the opinions of the writers, not the UM News staff.
One thing we all agree on: United Methodists are entering a new future.
In the emerging new realities of how we organize our faith, there will be individuals and groups seeking to posture for power. If we aren't careful, we will fall into the mistakes of our past: Dividing ourselves into factions based on imagined polarities that are in actuality two wings of the same dove.
Division upon division will have our denomination miss what the Holy Spirit might do through the body when it is whole.
Let's not, for example, adopt the old trope of positioning evangelism against social justice, when each needs the other to be its best.
How authentic is an evangelism that lacks the good news of liberation for those who are suffering? How empty is social justice that does not echo the angels in the fields, beckoning to come and see God enfleshed as a baby?
Denominational politics and categories of centrist and progressive fall flat in the face of the work we have to do together to tell the good news.
Another mistake of our past is the exploitation of those pushed to the margins of our denomination: people of color, women, people with disabilities, working class, LGBTQ, immigrants — to name a few groups.
They have been the recipients of crumbs given under the table and a colonizer approach that defines their worth through the usefulness of maintaining the white center of power. If we want to create a different future, United Methodists would do well to decenter what has been, and look to those that have been pushed to the margins to lead. After all, is that not the kin-dom Jesus was leading us to usher in?
I am a United Methodist and the executive director of a network of communities and individuals who believe our Christian faith calls us to work toward a more justice-filled church and world. It's how we do evangelism.
Methodist Federation for Social Action mobilizes justice-seeking people of faith to take action on issues of climate change, economic inequality, gender inequality, LGBTQ+ discrimination, peace building, racial justice and reproductive justice. This isn't a progressive or centrist agenda — these are values to help us build Beloved Community or as Jesus called it, the Kin-dom of God.
Subscribe to our
e-newsletter
Like what you're reading and want to see more? Sign up for our free daily and weekly digests of important news and events in the life of The United Methodist Church.
I believe with all my being that if, for example, we get out of the way and join people of color and those pushed to the margins who are leading the way, the oppressive structures and norms of our congregations, denomination and even MFSA will also be unshackled from their oppressive past and present toward a new reality of liberation for all God's children.
This is just one of the many truths MFSA has learned in the multi-year organizational racial audit we have journeyed through.
My dear friends, we are not right, center and left. We are not progressive, centrist and traditionalist. We are God's children.
But it has not yet been revealed what we are to become in the future. That will be for us to decide if, as I hope, we embrace a new future defined by liberation and grace.
Cabrera is the executive director of the Methodist Federation for Social Action, an unofficial caucus group in The United Methodist Church. The group was founded in 1907 and achieved the adoption of the first denominational social creed at the 1908 General Conference.
News media contact: Tim Tanton or Joey Butler, Nashville, Tennessee, (615) 742-5470 or [email protected]. To read more United Methodist news, subscribe to the free Daily or Weekly Digests.
---
Like what you're reading? Support the ministry of UM News! Your support ensures the latest denominational news, dynamic stories and informative articles will continue to connect our global community. Make a tax-deductible donation at ResourceUMC.org/GiveUMCom.