Key points:
Over 300 villagers were able to access a variety of free medical treatment near their homes.
The medical outreach was combined with a spiritual revival program to treat the body and the soul.
Patients were relieved after enduring pain for many years due to prohibitive charges for hospital services.
---
After struggling to access health care for years, the communities in the Makoni Buhera District are counting their blessings after Runyange United Methodist Church brought free services to them.
More than 250 patients were treated by a doctor, 62 by the dental unit and 35 women got screening for cervical cancer. Voluntary medical male circumcision and counseling services also were available.
The medical outreach, which was combined with a spiritual revival program to nurture the soul and address the person in totality, has become a talk of the community and set a precedent for similar activities in the area.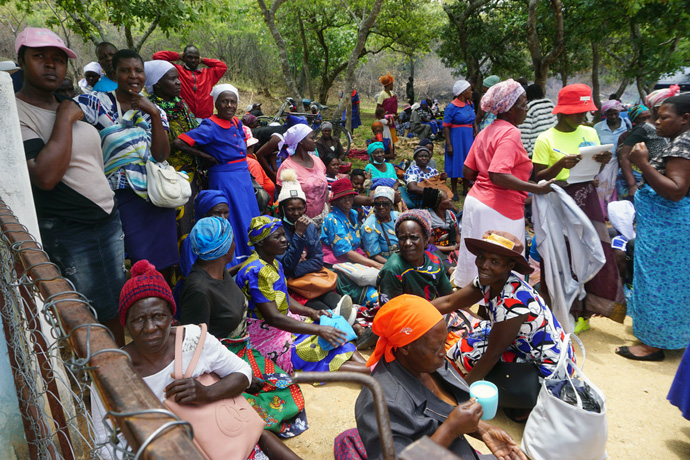 "After realizing an array of health challenges faced by communities ranging from financial hardships, long distances traveled to the nearest health services and lack of medication at the health institutions, we organized an outreach program for a day," said Liberty Tekeshe, pastor-in-charge of Runyange United Methodist Church.
"We collaborated with service providers from Mutare and Rusape and the turnout was more than anticipated; some people even slept at the church," Tekeshe said of the November outreach.
"We temporarily converted the pastor's office into a surgery (room) for the doctor, the store room an outpatient department, the sanctuary a dental clinic, and the parsonage was home to (the cervical cancer screening) services," Tekeshe said.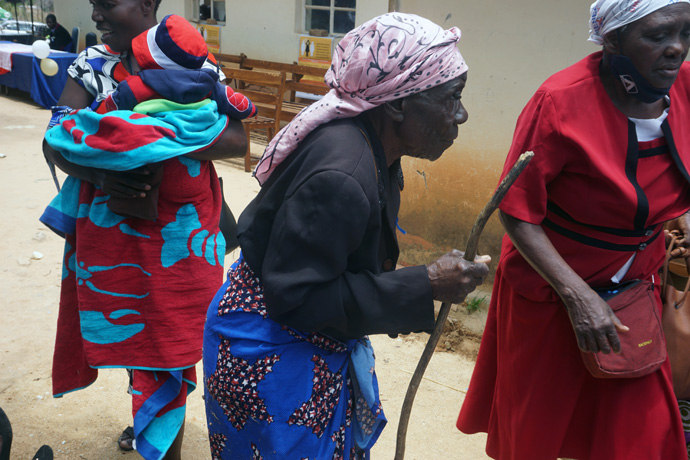 United Methodist Youth Fellowship member Patience Chiwaya, 15, helped register dental patients.
"This has been a great experience for me. It provided exposure, especially for those who would want to join the health field," she said.
Weya Rural Hospital sister-in-charge Florence Zivave, accompanied by sister Gertrude Chuchu and sister Joyce Chirubha, manned the waiting department.
"This program is very important because most of the community are unable to visit the hospitals due to financial challenges. It provided vital medical attention at their doorsteps and also helped to decongest the hospital," Zivave said.
Jenifer Nyazorwe said she could not walk to the hospital because of the long distance.
"I am happy with this initiative. I was able to access the doctor's service for free near my home."
Dr. Walter Mutindori, a United Methodist practicing at Premier Service Medical Investments, said he attended to 107 patients, providing basic treatments and referring some for further medical attention.
"In our culture, a child is raised by the village and it is necessary to plough back. It gives me self-satisfaction when I help those in need," he said. "As Christians, it is our duty to reach out to the community because Christianity without deeds is dead."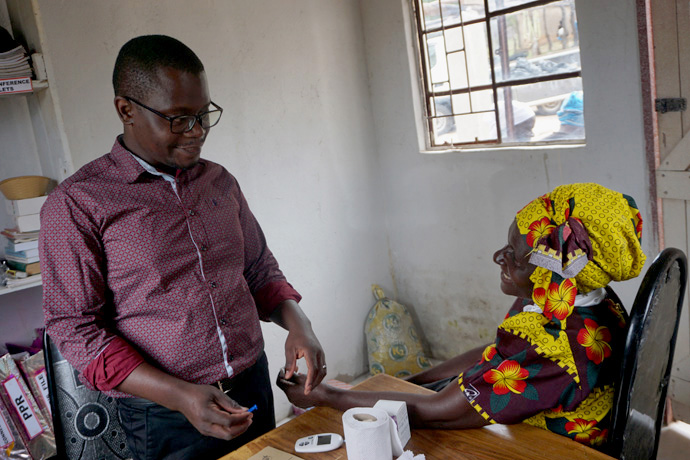 Edwin Chatambudza, 93, lives in Mupururu, about 24 kilometers (nearly 15 miles) away in Musvosve Village. "My body is just weak and in pain all over. I am losing a lot of weight. I do not know what it is," he said.
After being assessed by the doctor, he said he was very happy.
"I am a member of the Anglican Church, but I was assisted with respect, love and for free. May God continue to bless this church," Chatambudza said.
Blessing Kombo, a dental therapist from Rusape Premier Service Medical Investments, cared for people in the dental clinic. She was accompanied by Primrose Ndalama from Rusape Hospital and Strerlock Gonzo from St Joseph's Clinic in Mutare.
"We conducted 56 extractions and gave medical advice to seven people. Due to limited medical kits, we could not attend to all," Kombo said.
"I was really touched by one of the patients who endured toothache for the past six years due to financial constraints," she said, adding that the patient was happy after the extraction.
Alisha Chiwaya, 12, had a tooth extraction. "I am very happy to have my troubling tooth removed. It was very painful and I used to miss school," she said.
Galenth Mungure, 47, from Mungure Village, said, "I am happy that, at last, my tooth has been removed. One cannot freely interact with a painful tooth."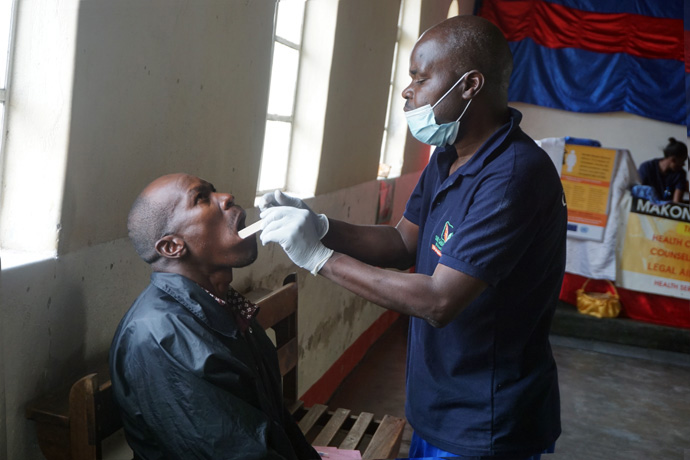 Simbarashe Masawi, senior field officer for voluntary medical male circumcision, talked about the importance of circumcision. "We start to do circumcision from the age of 15. The service is free and helps to control the spread of HIV."
Theresa Mwayera of One Stop Centre said the counseling services are an important aspect of health care.
"The country is experiencing a lot of child abuse and domestic violence. We offer free counseling services and legal support. We work closely with the Zimbabwe Republic Police victim-friendly unit and lawyers."
The Rev. Stephen Tirivanhu Magomo, Makoni Buhera District superintendent, started the day by presenting everything to God. "Pastoral care is not about going into the church with the best gown or a clerical collar, but is about reaching out to the people."
"I am proud of Runyange UMC, who have demonstrated visionary leadership and are hard-working. This program is worth implementing at the district level. It has been an eye-opener," he added.
Alta Chitsanzara, 47, from Zvimba Village, touted the outreach.
"A person comprises the body and the spirit; both need to be taken care of. Today is a one-stop shop as the body is receiving physical treatment and the spirit is being nourished with the Word."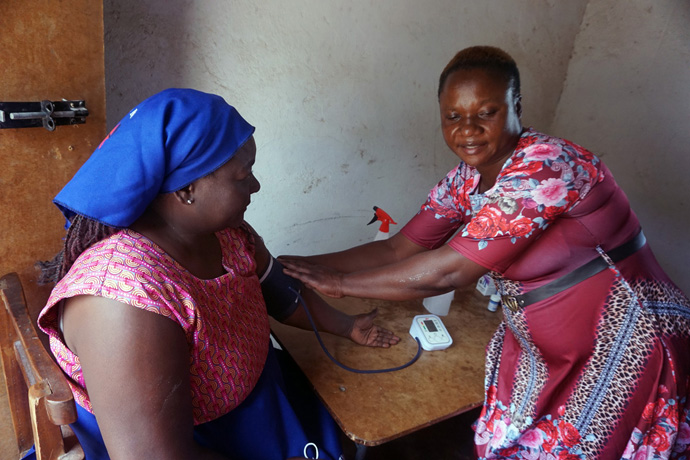 Runyange United Methodist pastor Tekeshe said the event concluded with an all-night service with powerful sermons from guest preachers Pastor Brian Mayeka, Spiwe Mutengeraro and the Rev. Happy Chirara.
"A combination of a spiritually healthy soul and healthy body gives a strong and devoted Christian," Tekeshe said.
Chingwe is a communicator for the Zimbabwe East Conference.
News media contact: Julie Dwyer at [email protected]. To read more United Methodist news, subscribe to the free Daily or Weekly Digests.
---
Like what you're reading? Support the ministry of UM News! Your support ensures the latest denominational news, dynamic stories and informative articles will continue to connect our global community. Make a tax-deductible donation at ResourceUMC.org/GiveUMCom.