---
Key points:
The Rev. Junius B. Dotson was a pioneer who revitalized United Methodist Discipleship Ministries and had an impact as a pastor, author and denominational leader.
This month marks a year since Dotson's passing after a short battle with cancer.
As we close out Black History Month, we can mark his legacy in a number of ways.
---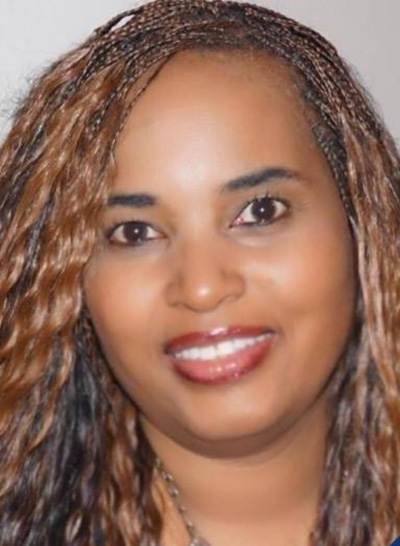 Toska Medlock Lee.
Photo courtesy of the author.
Commentaries
UM News publishes various commentaries about issues in the denomination. The opinion pieces reflect a variety of viewpoints and are the opinions of the writers, not the UM News staff.
Black History Month is a time set aside to remember the contributions of giants who have blazed trails. The indelible mark of African American difference makers is intricate throughout our society.
For me, February represents much more than Black History Month or my birthday month, for that matter. It is a stark reminder of how family, friends and colleagues said farewell to a loved visionary and dedicated chief disciple maker. It is this month, almost a year to the day, that the Rev. Junius B. Dotson passed at the age of 55 years old after a short battle with pancreatic cancer.
Junius is now among a great cloud of witnesses who have changed the course of history during their life. Grieving Junius' passing is still tough, but I am recovering. I must admit, this month I have been on a yo-yo of emotions and am especially recalling intricate details about how much Junius taught me from the moment he received his diagnosis.
After the diagnosis, which would change destiny for me and so many others, I witnessed the genius and strength of Junius as he led all of us until the very end of him being with us on this side. For me, this month would not be complete without remembering Junius and reminding all of us to recommit to our "why"!
The champions in Black history are creative and brilliant. They are inventors, educators, civil rights leaders, entertainers, musicians, athletes, entrepreneurs, educators and, yes, faith leaders like Junius. They all lived their dash and remembered their why! In my opinion, Junius is not just a Black history maker for our denomination, but a pioneer who revitalized, reinvigorated and changed the trajectory of United Methodist Discipleship Ministries. His legacy should be highlighted as a "History Maker Everyone Should Know in United Methodism."
We should know that he was only the second African American to lead Discipleship Ministries in the agency's history. We should be reminded that he led and labored tirelessly on a historic negotiation process to produce the Protocol of Reconciliation and Grace through Separation. We should be reminded that he birthed a movement known as "See All the People," authoring two books on engaging community and offering an Intentional Discipleship System guide for congregations. We should be reminded that Junius successfully planted churches, led churches, and merged churches. Every place his hands plowed, there was increase!
He is a history maker that everyone should know. He was a leader passionate about growing leaders, having coached countless pastors, mentored many and frequently inspired young clergy and youth. Junius reached hundreds of thousands around the world through his teaching and preaching — and his parish was not just in The United Methodist Church. His pulpit extended to myriad denominations and non-denominations — teaching and preaching at conferences all around the world. Recently, I learned that Bishop T.D. Jakes' Divinity school has designated Junius' book, "Soul Reset," as recommended reading.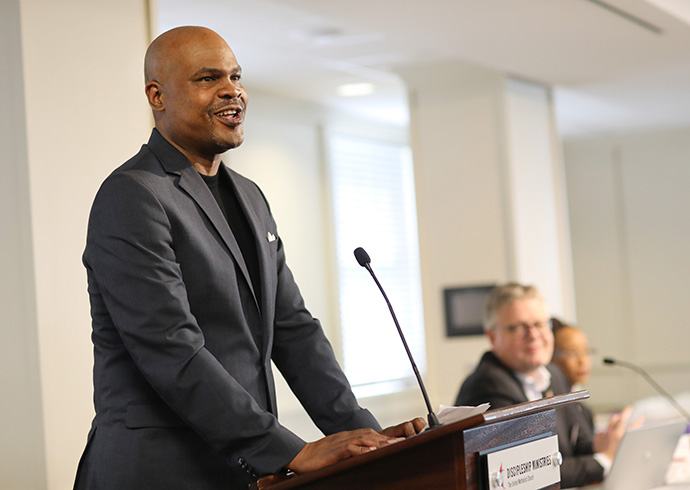 Speaking of "Soul Reset," Junius decided that authenticity and vulnerable leadership is what pastors and leaders needed. "Soul Reset" speaks to the soul of leaders, and in the book, he left a blueprint that reminds leaders to slow down for a soul reset!
Junius was transparent with all of us when he learned of his diagnosis. It wasn't for sympathy, but it was so that we could all lean in and trust an all-knowing and gracious God.
Junius was passionate about strengthening Black leaders and churches for effective worship and music. For years, he served on the Strengthening the Black Church for the 21st Century Coordinating Committee, writing the first coaching curriculum for the Collaborative Coaching Network. He was a faithful supporter and member of the United Methodist Black Staff Association, and he was committed to education endeavors for young leaders and clergy.
A legacy is marvelous when the impact remains alive. Junius' legacy of leadership, service and love for people will be felt for generations with your support.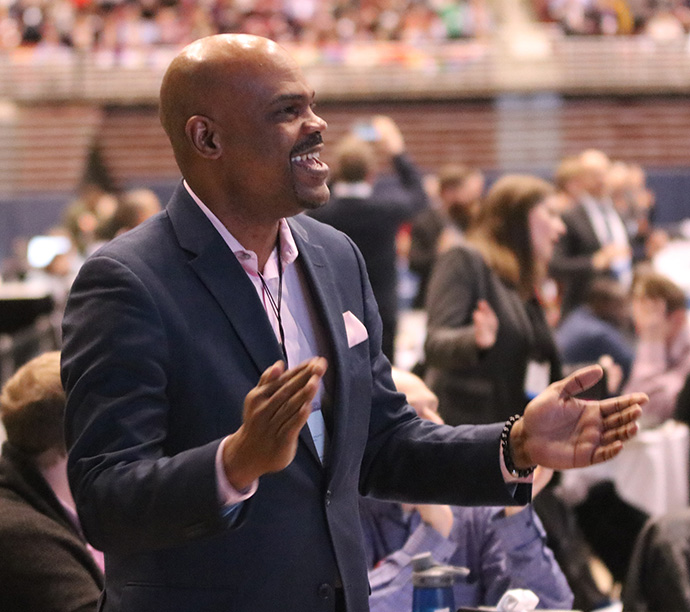 As we close out Black History Month and reflect on the contributions Junius made and continues to make to The United Methodist Church and beyond, consider marking his legacy in a couple of ways this week.
First, join us Thursday, Feb. 24, at 7:30 p.m. U.S. Central time for a webinar with colleagues, family and friends, titled, "One Year Later: Reflecting on the Ministry and Legacy of Junius B. Dotson."
Second, there will be a few opportunities to support legacy work to help grow leaders. The Black Staff Association of The United Methodist Church, in conjunction with the Dotson family, established an endowed scholarship to undergraduate students enrolled in the College of Business, Peace, Leadership and Governance at Africa University, located in Mutare, Zimbabwe.
Additionally, Garrett-Evangelical Theological Seminary, in partnership with Discipleship Ministries, has announced the creation of The Junius B. Dotson Institute for Music and Worship in the Black Church and Beyond.
Junius taught us by doing discipleship differently. He was intentional and in the trenches of building relationships.
It has been one year since we all said "see you later" to Junius. This season of grief has been tough for so many, but it is important that the impactful vision and ministry of Junius Dotson is felt for generations to come.
After all, that is what history making is all about.
Medlock Lee worked with the Rev. Junius Dotson in ministry for nearly two decades. Medlock Lee is the program consultant for the SBC21 National Prison and Social Justice Program. She is the owner of The Myriad Group, a strategic marketing communications agency specializing in ministry marketing.
News contact: Tim Tanton or Joey Butler at (615) 742-5470 or [email protected]. To read more United Methodist news, subscribe to the free Daily or Friday Digests.
---
Like what you're reading? Support the ministry of UM News! Your support ensures the latest denominational news, dynamic stories and informative articles will continue to connect our global community. Make a tax-deductible donation at ResourceUMC.org/GiveUMCom.