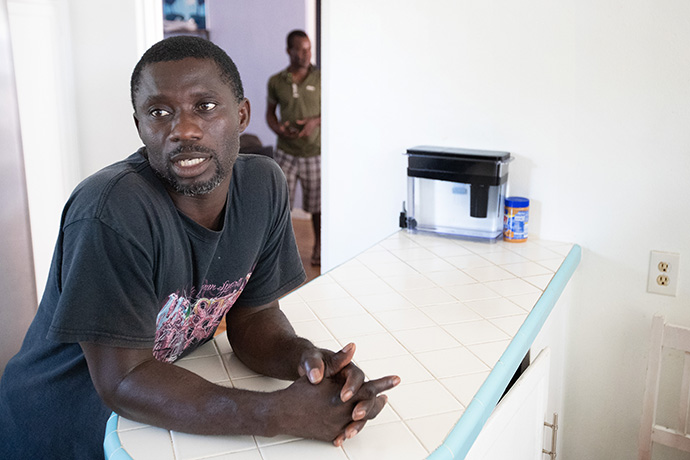 ---
Key Points:
Violence and poverty forced Ronald Fildor to emigrate from Haiti in 2014, crossing 10 borders to eventually reach the United States.
The situation in Haiti is worsening, with paramilitary groups controlling large parts of the country, migrants say.
United Methodists at the Christ Ministry Center provide shelter and support for migrants struggling to start new lives.
---
Ronald Fildor, 43, from Cap-Haitien in Haiti, had to leave his country due to violence, insecurity and economic misery.
He and other migrants from Haiti are living at the Christ Ministry Center of The United Methodist Church in San Diego.
Haiti is the poorest country in the Western Hemisphere, with 84% of the population living in poverty, according to the World Bank.
In 2014, Fildor started migrating in search of better, safer living conditions. His travels took him to Brazil, where he did construction work for the soccer World Cup and the Olympic Games.
The deterioration of the economy and the political changes in Brazil severely affected immigrant communities, and he decided to continue his way to the United States, crossing 10 borders (Brazil, Peru, Ecuador, Colombia, Panama, Costa Rica, Nicaragua, Honduras, Guatemala and Mexico).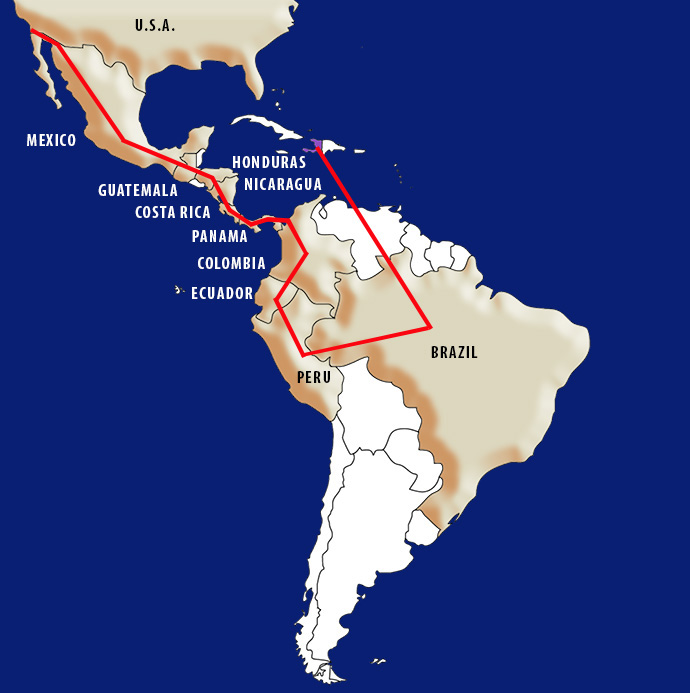 Fildor lived in Mexico for four years, waiting for an opportunity to apply for asylum in the U.S. There he learned Spanish as a fourth language (in addition to Creole, French and Portuguese) and brought his family with him.
"I arrived here in August with my wife and two daughters, after many difficulties. It is a very dangerous path, so we always have to travel in groups. I saw many things happen. I found people murdered on the way. I was robbed several times and (experienced) many other indescribable things. But thank God, we arrived," he said, looking down, evidently overwhelmed by his memories.
"It was very hard, especially being able to cross from Colombia to Panama," he said.
The crossing between those countries is one of the most difficult border cross points on the continent. It is a wild, dangerous area known as the "Tapón del Darién (Darién Gap)." Not even the Pan-American Highway, built at the beginning of the 20th century and running from Canada to Argentina, crosses the Colombian-Panamanian border.
Between 95,000 and 125,000 migrants have crossed the Darién Gap so far this year, according to media reports, citing Panamanian and Colombian authorities. That makes the gap one of the biggest cross points for migrants from the Caribbean, South America and other parts of the world as they journey to the southern U.S. border.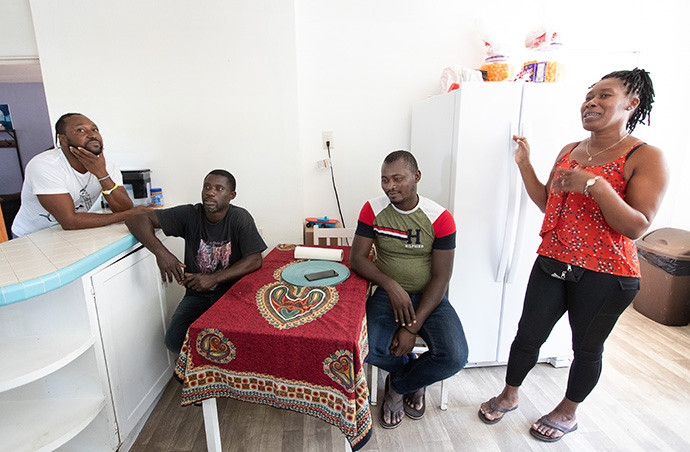 Natrice Decius, 34, had a similar experience to Fildor's, traveling through much of the continent until arriving in San Diego. After living five years in Mexico, waiting for the opportunity to apply for asylum, he was able to bring his wife from Haiti.
"We left Haiti looking for life opportunities. The situation there is getting worse. Not only economic misery but insecurity. Paramilitary groups control entire territories, and you have to live under their law. A lot of my family members have had to flee to Santo Domingo (Dominican Republic)," Decius said.
The assassination of President Jovenel Moïse in July and a 7.2 earthquake in August deepened the social and economic problems and increased the flow of Haitian migrants across the continent.
"Although we are better here, we continue to feel fear for our family there," Decius said. "We have contact with them regularly, and they tell us what they are experiencing. It's very difficult."
He and his family are among the Haitian immigrants who are living in a house that the Christ Ministry Center set up as a refuge for families.
Many of the immigrants, such as Fildor, are waiting for documents to be approved.
"We are here waiting for processing of our asylum application," Fildor said. "We have no one here. Our only family here is Pastor Owens and the people of the center. They are the ones who help us in everything."
The Rev. Donald Owens is pastor of Exodus United Methodist Church, a Haitian congregation that operates, along with 10 other congregations, at the Christ Ministry Center of The United Methodist Church in San Diego.
"We hope to be able to receive asylum and obtain a permit to work and thus help our families," Fildor said. "We have experience working on large construction sites, in maintenance or many other jobs that we learned, but my dream is to drive those big trucks that you see on the roads here."
Return to main story, Haitian migrants bring vitality to declining church.
Vasquez is director of United Methodist News for the Hispanic/Latino audience. You can contact him at (615) 742-5111 or by email: [email protected].
---
Like what you're reading? Support the ministry of UM News! Your support ensures the latest denominational news, dynamic stories and informative articles will continue to connect our global community. Make a tax-deductible donation at ResourceUMC.org/GiveUMCom.