The view of Gulfside Assembly from the coastal highway is a bit forlorn. Tall weeds sway in the warm breeze from the Gulf of Mexico. A green historic sign stands sentinel at the entrance, a witness that this is sacred space, a historic United Methodist touchstone.
To those who never knew Gulfside Assembly in its glory days, it is a pretty piece of land that looks like it was once something important.
It was.
Gulfside was a place of respite for African-American Methodists during a time when blacks were not welcome in many places in the South. It was an important meeting and vacation spot during racial segregation.
The Gulfside board of directors, which includes Mississippi Bishop James E. Swanson Jr., are rethinking the assembly's purpose since Hurricane Katrina demolished every building on the 60 acres.
During its heyday, Gulfside was a "wonderful Chautauqua experience" for African-Americans, said Swanson, who dreams of a new role for the assembly.
In today's society, overt racism is no longer prevalent – now it is more covert, Swanson said.
"We are still struggling with racism, with being an inclusive society," Swanson said. "Could Gulfside be a place to come to talk about those issues?"
The Rev. Elijah Stansell, chair of the Gulfside Assembly board, said this is a time of prayerful discerning for the future.
"When an entity has lost everything that it ever owned, it is not a quick fix, it's a long course back," said Stansell.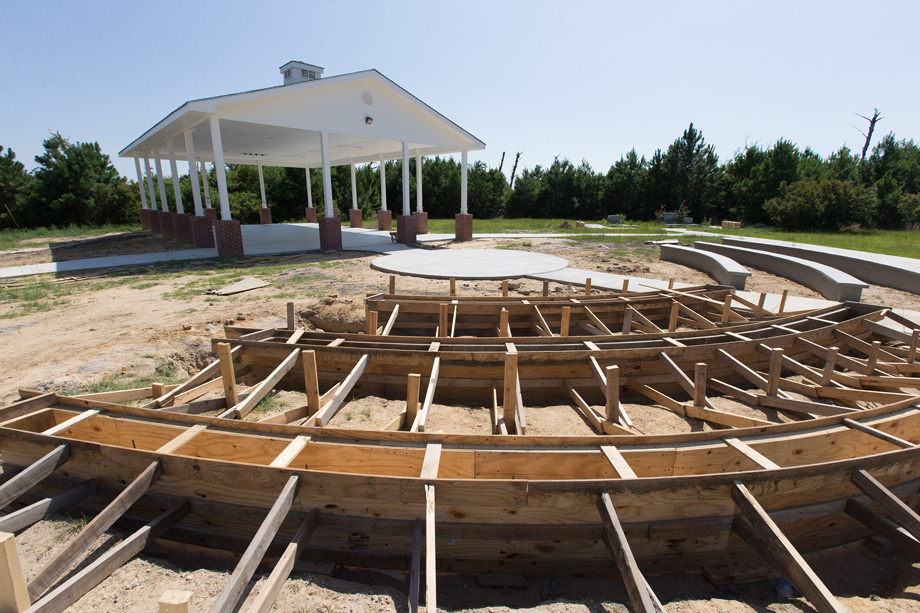 Rich history
Bishop Robert E. Jones founded Gulfside Assembly in 1923 as a residential school for African-American boys living in rural areas of the country. It was one of the only places African-Americans could get overnight lodging.
The site served the Central Jurisdiction, a separate jurisdiction created for African Americans as a compromise when the Methodist Episcopal Church, the Methodist Episcopal Church, South and the Methodist Protestant Church merged. The non-geographical, segregated jurisdiction for African-American Methodists existed until 1968, when it was dismantled with the merger of the Methodist Church and the Evangelical United Brethren Church.
Katrina hit just 16 days after Gulfside Assembly had celebrated opening the Norris Center, a $3 million lodging and meeting center named for Bishop Alfred L. Norris. The assembly was also full of other buildings and cottages.
There are signs of recovery. Around a curve in the white sandy road stands a beautiful new open-air chapel named for Bishop Leontine T. C. Kelly, the first African-American woman to become bishop. Concrete forms stand ready to complete an outdoor prayer pavilion.
Mollie Stewart, 76, has been president of Gulfside Assembly during its good and bad days. She knows people drive by and don't see much progress but Stewart knows listening for God's direction sometimes takes a while.
"I don't think the Lord put Gulfside here for 90 some years just to blow it off the scene," she said.
Though the land and buildings were insured, Gulfside did not recoup all the insurance. The money that was received was used to clear up the debt from the Norris Center and other debts, Stewart said.
"We were fully covered but we did not get all the insurance because it was the 'wind against the water' and the 'water against the wind' (argument). The majority of the people on the coast face the same thing," Stewart said.
Now insurance requirements make building any structures on the coast a lot more expensive – including the need to go up 23 feet for the first floor.
"The requirements of what it takes to construct a structure sitting on the coast is almost unbelievable," said Stansell, who is treasurer for the Texas Conference.
Stewart spends a lot of time talking to congregations and organizations to keep the memory of Gulfside firmly in folk's minds.
The Black Clergywomen of The United Methodist Church at their recent meeting pledged $2,000 in memory of Bishop Kelly.
A dedication ceremony is scheduled for Feb. 27 for the Bishop Leontine Kelly Chapel, Swanson said.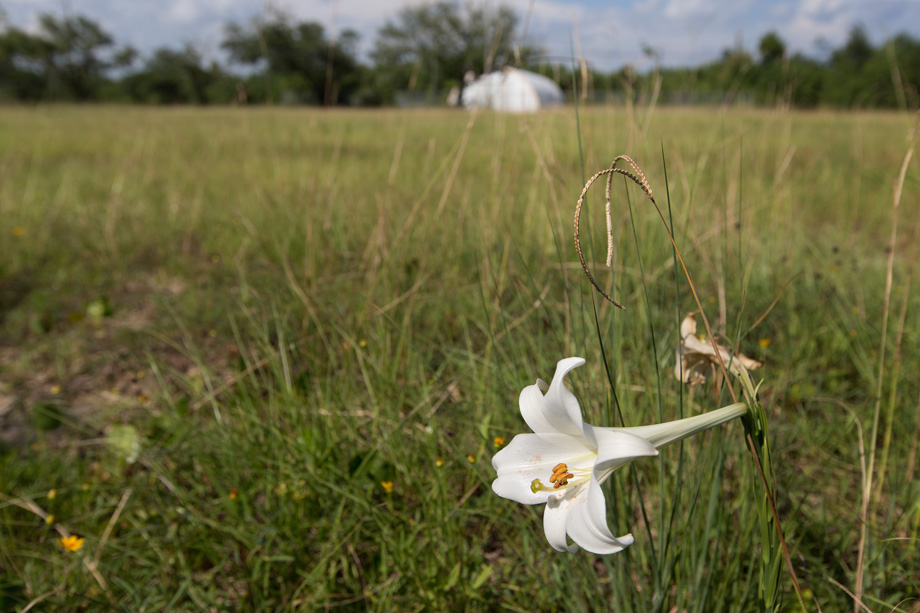 Slow climb back
Stansell said the board is in negotiations with the United Methodist Board of Global Ministries to have a missionary assigned to Gulfside. They are seeking partnerships in Waveland to re-establish relationships in the city, he added.
Gulfside is one of agencies under the auspices of the Southeastern Jurisdiction and is located inside the Mississippi Conference. Until 2012, Gulfside was receiving funding from the jurisdiction, said Anne Travis, secretary of the jurisdiction.
"In 2008, we voted to reduce our funding to agencies and ministries by 25 percent until we were at zero," she said. The jurisdiction oversees Hinton Rural Life Center and Lake Junaluska Conference and Retreat Center in addition to Gulfside.
"Their direction is up to their board of directors. Gulfside has tremendous historical meaning particularly for African-American congregations since it was started during the Central Jurisdiction. It is emotionally significant," Travis said.
Future plans
"In a rebuilding process we have not yet determined when we will launch a capital building campaign because we are not at this time at a place where we believe building is our number one priority. We are trying to be sure where God is calling us to do ministry," Stansell said.
Stansell is confident people will support Gulfside when the time comes.
"When people know they are changing lives and shaping futures, their passion is grabbed and they will be extravagant in their generosity," Stansell said.
Gilbert is a United Methodist News Service multimedia reporter in Nashville. Contact her at [email protected] or 615-742-5470.
---
Like what you're reading? Support the ministry of UM News! Your support ensures the latest denominational news, dynamic stories and informative articles will continue to connect our global community. Make a tax-deductible donation at ResourceUMC.org/GiveUMCom.